If you are from the Western world, don't think that your Chinese lady love shares the same cultural norms as you do. So keeping your Chinese woman happy means learning all you can about her culture and language so you don't make any unreturnable faux pas (aka mistakes). 
Here's 10 of my best tips of what NOT to do when you date a Chinese lady. 
Following my advice will ensure you stay in her good graces (and that's exactly where'd you want to be).   
Reasons Why You Can Trust Krystyna
Top 10 Don'ts When Dating a Chinese Woman
There are always general things you should do when you date a lady, no matter where she is from. When dating an international single woman such as one from Chinese origins, you've got to be extra careful. 
Misunderstandings happen so quickly when you and the woman you are in love with aren't from the same culture, language, or society.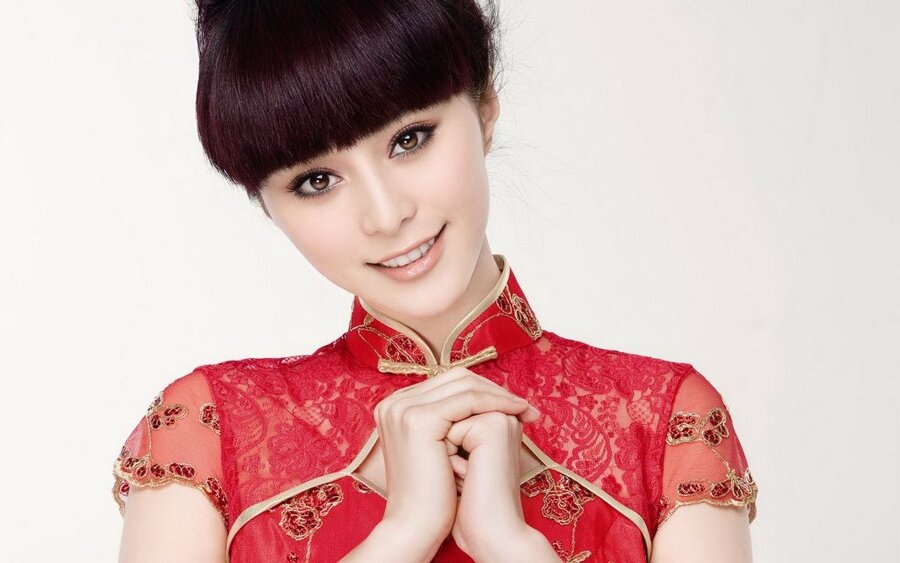 Chances are she has a strict, traditional upbringing, which you'll need to respect if you want to keep your true love. Letting her share how traditional she is will go a long way to avoiding any assumptions for or against her culture and customs.
Here's what you should keep in mind to always make a good impression:    
1. Don't Forget About Gifts and Tokens of Affection
The key thing when choosing a gift for your Chinese date is to go for something meaningful rather than ostentatious and expensive. Sure, every lady loves a glittering diamond something every now and again, but the saying "it's the thought that counts" really is true. 
Pick up on hints too if your woman told you about something she loves or would like to have. Sweet gifts (not necessarily the chocolate kind) goes far too. 
Bring her a pretty heart-shaped pebble, keepsake, or wild flower that made you think of her.  
While I can't speak for every Chinese single lady, it's most likely that your date has a traditional view of relationships and the role of a man. That means you are seen as the "pants-wearer" – the authoritative figure who needs to take the lead and pay. 
So don't think you can "go Dutch" and go halfsies on the bill, expect her to pay, or use budget-friendly tactics like bargaining or simply look like a cheapskate for keeping things low budget. I get it; life is expensive but you don't need to go big and end up broke. Just don't be cheap (in money and thoughtfulness terms). 
Impress your Chinese lady by showing her how worldly and suave you are, prep for the date, and put in the effort. Consider her when making plans. 
3. Don't Play With Her Heart
Some Chinese ladies, especially if she grew up in the West, may not prioritize marriage, but marriage is important to those who are more traditionally minded. 
Her family will very likely want her to marry Mr Right (who may be you), so there'll be lots of pressure from her side to tie the knot. 
If you are serious about your Chinese date and see yourself spending the rest of your life making her happy, don't toy with her. Let her know where you see the relationship going, have honest intentions, and let her set the pace.   
Best Asian Dating Sites & Apps to try:
4. Don't Assume that Chinese Means Asian
Yes, China is a country in Asia, but it isn't politically correct or nice to think that all Asians look and act the same. 
There are many different cultures in Asia, and essentially, your Chinese lady love is unique, so treat her as such. This is another reason to let her share her culture and not make assumptions about diet, traditions, and beliefs.  
5. Don't Disrespect Her, Her Parents, or Her Family
Respect is valued in China, so make sure you treat your Chinese woman with the utmost respect. That goes for her parents and the rest of her family too – even before you meet them.
Family is important in Chinese culture, and your date will be close to hers. Their opinion matters, and if you are disrespectful and behave like an idiot, her family won't be in favor of you staying in her life, much less marrying her. 
6. Don't Prioritize Your Culture and Language Over Hers
Even if your Chinese woman can speak some or a lot of English, it doesn't mean you can get out of learning Mandarin or Cantonese. Additionally, you also can't assume she should just learn about your culture, adapt, and that's that. 
Impress your lady by learning her language and culture. In fact, while you can do your own independent study, it's best to ask her to teach you. You'll have something in common, and you can show her what an excellent student you are.  
7. Don't Look Like a Potato
Looks aren't everything, and it surely shouldn't be the number 1 reason you are into your Chinese date. But it is important to care about what you look like – so make healthy choices when it comes to food, exercise, and other lifestyle activities so you don't look like a spud or a sumo wrestler. 
Showing that you are looking after yourself indicates that you'll look after your Chinese date too, and that's pretty impressive. 
In general, public displays of affection like hugging, kissing, cuddling, or holding hands are still frowned upon in Chinese culture, especially in the smaller cities and towns. Nowadays, respectable PDA is becoming more acceptable – but find out what your lady prefers and follow her lead.   
But still, don't smooch her like you are thirsty or touch her inappropriately because you can't keep your hands to yourself. It just isn't on. 
9. Don't Say No to Meeting Her Parents
Your Chinese lady will be close with her parents (and the rest of her family), and it's likely that their opinion matters to her. Don't make fun of this just because you are too modernized. 
So when she invites you to meet those she loves most (besides you – hopefully), agree and be on your best behavior. 
Learn how to correctly greet the elders in her family, take gifts for her mom and gran, and show off some of the Mandarin or Cantonese you've learned. 
10. Don't Do All the Talking
An important aspect of any relationship, whether it's in its beginning phases or you've been together for a while, is to communicate honestly and clearly. 
Your Chinese woman may come across as shy and more introverted, and she may well be. But in Chinese culture, respect is paramount, and your lady will listen intently to you while you speak because this is good, acceptable behavior.
But don't monopolize the conversation and do all the talking. Communication becomes a one-way street then, which is unhealthy. 
So talk, but actively listen to your lady love too. Ask her engaging questions so you can get to know her, and when she feels like you get her and you like listening to her speak, she'll open up more.   
It isn't rocket science to figure out what to do and what not to do when you date a woman, but learning about her culture and getting to know the unique person that she is will take you far. 
I don't like to stereotype any person, but based on what I know about Chinese culture, your lady may be conservative and more traditionally oriented. How traditional she is, is up to her (and for you to find out). 
To learn more about Chinese women and the Chinese dating culture, check out my guides on: 
You want to learn how to find an amazing Asian woman and have unforgetable international dating adventures but don't guess where to start. Don't worry, we can help! ☝️
Ask Krystyna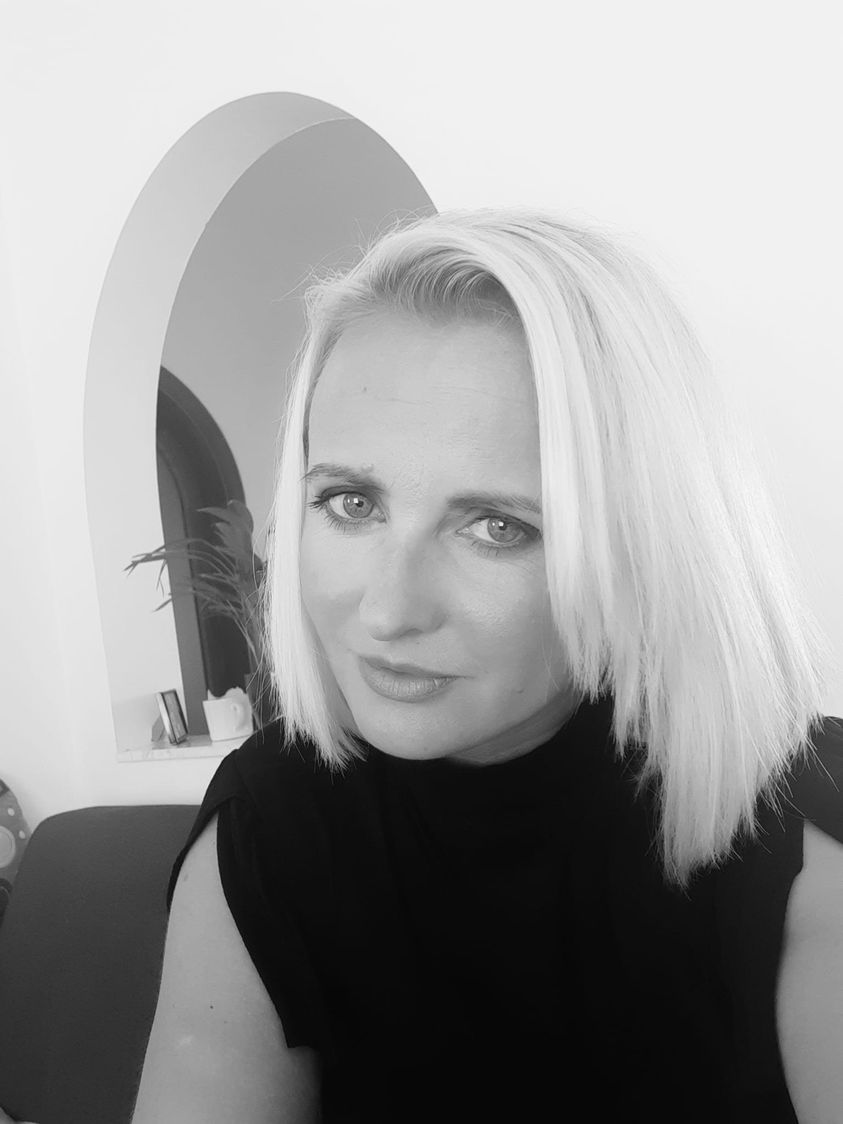 Hey there! 🙂 Krystyna here. Welcome to Asian Dating Journal!
Writing on International dating, romance scams and relationships so you don't have to feel alone on your Asian / foreign dating journey.
Krystyna is a dating blogger and coach that focuses on helping Western men to connect with foreign women. In her guides, she speaks from her own experiences and gives field-tested tips & hacks.
Need dating coaching? Check here: www.krioda.com