Vietnam is known for more than just its gorgeous beaches, vibrant culture, and superb cuisine. This country is also home to some of the world's most beautiful women.
Are you tired of dating loud women who are always looking for ways to be the center of attention?
Maybe you feel like there's no hope, and love with a lovely woman just isn't on the cards for you.
Well, I am here to tell you that plenty of beautiful Vietnamese women are waiting to be swept off their feet by a handsome gentleman. 
So why not turn your attention to the women of Vietnam and see what all the fuss is about?
If you're intrigued, hang around a little longer because I've got the scoop on all the essential deets you'll need regarding the Vietnamese dating culture right here.
Reasons Why You Can Trust Krystyna
Dos and Don'ts in Vietnamese Dating Culture
When pursuing a woman (regardless of her culture), there are some very obvious dos and don'ts that you should respect. 
So let's take a closer look at the dos and don'ts when it comes to dating beautiful Vietnamese women:
Here are a few things you should do when pursuing one of these lovely ladies:
If you want to make a good impression on a Vietnamese woman, you must pay for the date. This shows her that you have manners and can provide for her (and possibly her family if you tie the knot.)
Even if she insists that she'll pay for half of the bill, ensure you pay the whole thing. This won't be expected on every date; it's just a good thing to do on your first date.
Taking the time and effort to learn a woman's language is a big deal. Now, you don't need to be fluent in her mother tongue, but being able to communicate on a fundamental level is going to impress her.
Besides, if the two of you really hit things off, you'll be able to wow her family by communicating with them in their language.
These Asian beauties like to be adored, and once they're comfortable with you, they enjoy flirting back and forth. So, don't let the "honeymoon phase" fade once you've captured one of these beautiful hearts.
By flirting with her, you show her that she's attractive and worth your time.
Here are a few things you should avoid when pursuing a Vietnamese lady:
Don't ever make Vietnamese women jealous (deliberately). This is usually done in Western relationships to keep the passion alive, but this game won't end well with a Vietnamese lady.
These ladies are known to be paranoid and suspicious of their partners, and they don't appreciate any sneaky business. She will end the relationship if she feels that you might be cheating.
Vietnamese women prefer long-term relationships and aren't really into "casual" dating. This means she won't be sleeping with you on the first, second, or third date. You must prove you're worthy. Rushing her into bed will only chase her away.
Respect her boundaries and be patient. These women view sex as more than just a physical act.
One of the biggest no-nos when dating one of these Asian beauties is running down her family. These women greatly respect and value their families and will not tolerate you speaking badly about them.
If you can't love her family as she does, you're wasting her time.
Never talk badly about the Vietnam war or its war heroes. This is a very sensitive topic among the Vietnamese people.
What Is Dating Like in Vietnam?
Dating in Vietnam differs significantly from what you may be used to in your home country. For starters, the Vietnamese are pretty reserved and don't like doing things that could diminish their reputation or disappoint their family.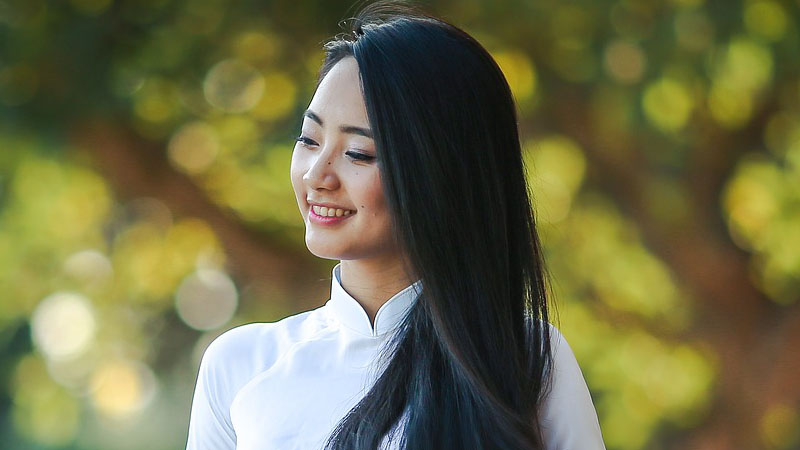 If you were thinking of taking a Vietnamese lady to a bar for a drink, think again. A typical place for Vietnamese people to go on dates is a reputable coffee house or a decent restaurant. You most certainly won't be successful in the dating department if you offer to take a Vietnamese lady to a nightclub or the movies.
Unlike Western countries, Vietnam is uncomfortable with PDA (physical displays of affection), so no kissing, hugging, or hand-holding in public. Also, expect your first date's conversations to revolve mostly around her family.
How to Attract a Vietnamese Woman?
Here are some tips on how to attract a Vietnamese woman: 
How Do Vietnamese Show Affection?
Vietnamese people are generally very conservative and show affection in their own ways. Let's take a look at a few ways these beautiful people show affection toward others:
Friends of the same sex can be seen holding hands and laughing while they walk.
You must use both hands when passing something to another person or shaking hands out of respect and affection.
Parents and grandparents show affection toward their children by ruffling the hair on their heads. No one else is allowed to do this.
A Vietnamese woman will rest her head on your shoulder as a sign of affection.
How to Tell If a Vietnamese Woman Is Into You?
Dating a Vietnamese lady can be confusing, mainly because of their reserved personality (in public). 
Here are a few telltale signs that a Vietnamese woman is into you:
If she is into you, she'll send you messages or want to video chat you a couple of times a day to let you know she's thinking of you. These Asian beauties genuinely want to know how your day is going and how you feel about them.
When you're in private, a Vietnamese woman will make any excuse to touch you, whether by holding your hand, hugging you, or leaning their head against your shoulder.
These Asian lovelies also enjoy kissing, and if she's into you, she will kiss you (a lot). Just because they don't kiss in public doesn't mean they don't enjoy it behind closed doors.
She will cook for you and bring you food to enjoy. This is a big sign that a Vietnamese lady adores you (cooking is an essential part of their culture.)
If a Vietnamese woman is attracted to you, she will help you with any chores at home (even though you didn't ask her to.)
6. Another telltale sign to look out for is if she starts playing with her hair while talking to you. She will twirl it around her fingers or push it over her shoulder (for example).
Meet Vietnamese Brides Online
Dating Vietnamese Woman: What to Consider?
When dating a woman from Vietnam, you must respect her culture and traditions. While they are open to some Western ideals, they still hold their traditions in the highest regard. 
So if you want to impress (and continue to date) one of these beautiful women, consider the following:
While it may seem like there are a lot of rules and "no-nos" involved when pursuing a Vietnamese woman, there are also huge benefits. This is a woman who is going to adore you, and even though she comes across as meek and mild in public, if she's into you, she'll be all over you when no one else is around.
Vietnamese women are kind and thoughtful. They aren't loud or attention-seeking. They'll laugh with you and enjoy snuggling up to watch movies. She is more than happy to sit and talk to you.
If you're looking for a woman who will lift you up, adore you, and wants what's best for you, then a beautiful Vietnamese woman is definitely "The One."
Check out our detailed guide on meeting Vietnamese brides if you want more information on winning over the hearts of these gorgeous women.
Last Updated on May 26, 2023
You want to learn how to find an amazing Asian woman and have unforgetable international dating adventures but don't guess where to start. Don't worry, we can help! ☝️
Ask Krystyna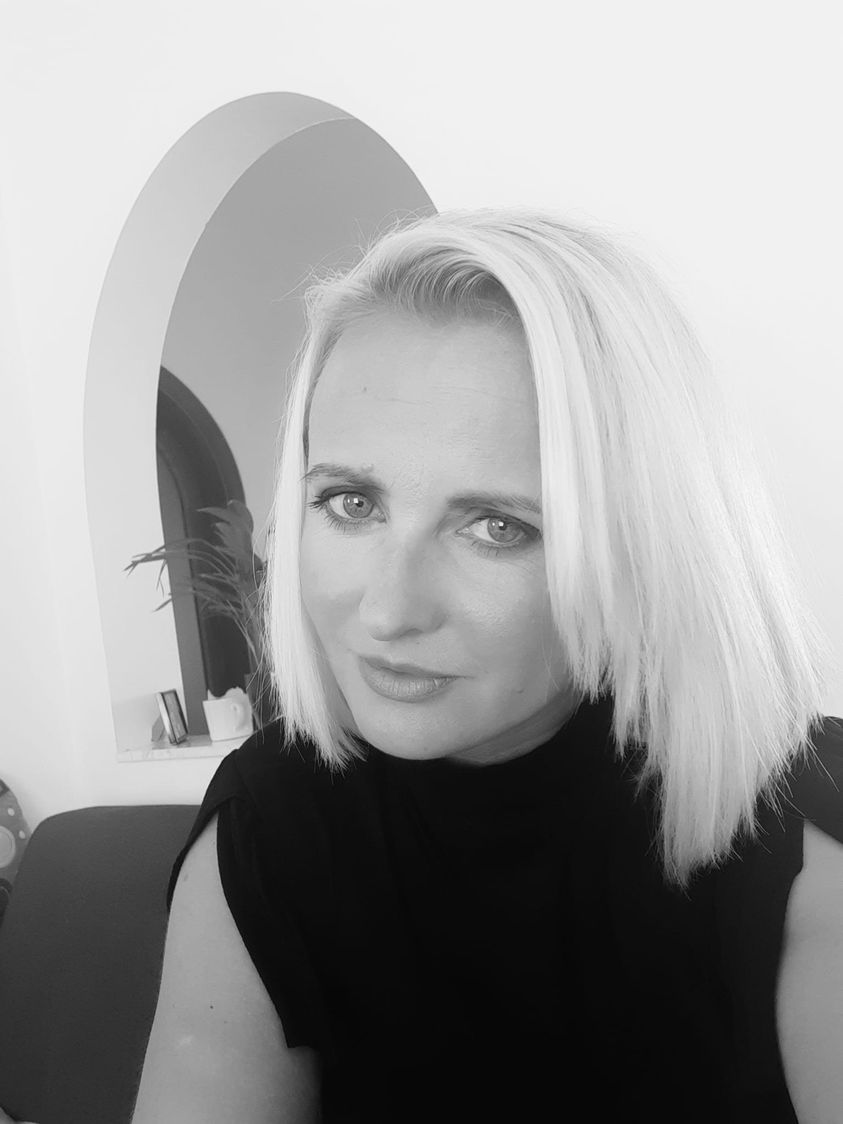 Hey there! 🙂 Krystyna here. Welcome to Asian Dating Journal!
Writing on International dating, romance scams and relationships so you don't have to feel alone on your Asian / foreign dating journey.
Krystyna is a dating blogger and coach that focuses on helping Western men to connect with foreign women. In her guides, she speaks from her own experiences and gives field-tested tips & hacks.
Need dating coaching? Check here: www.krioda.com