VietnamCupid is a dating website that registers thousands of new members daily. They offer various services in online dating and are considered one of the best sites in Vietnam. I have tried it out, and I compiled this review just for you.
The website was developed by cupid media and is operated by the same media company. It has over 800,000 members, and that number is expected to rise this year. However, out of the 800,000 members, only 35% are women, and the rest are males.
On this site, some women are looking to date and get married. Besides, some want to have some fun. You will find both of these women on the website.
Reasons Why You Can Trust Krystyna
VietnamCupid - Briefly about the company
As I mentioned earlier, Vietnamcupid registers thousands of new members daily and is one of Vietnam's best dating websites. There are some positives and negatives of joining the website, and we shall look at each one of them.
Additionally, we shall review their security policies and if the site is genuinely legit or not. If you are thinking about joining the dating site, I shall tell you exactly how you can become a member and what costs they charge.
Security & Anti-Scam Policy
97%
However, it would be best if I warned you of the fraudsters on the website. Some of the accounts you will come into contact with are fake. You can stay in there clear by communicating only with members who have a verification badge.
How good is the VietnamCupid profile quality & authenticity?
A VietnamCupid profile will contain your essential information like age, gender, name, and current residence area. After completing that necessary signup process, you must upload your photo and add some additional information about yourself.
The additional information may include your hobbies, education level, sports you like, favourite food, and other small details about yourself.
I will not sugarcoat the truth and tell you vietnamcupid is a safe space. Many fraudsters are out to con, and they will later disappear. I have been around for a long to understand this fact.
However, the quality of the dating experience is unmatched. You will meet someone special who you will love and enjoy life. That is because the dating community here is cheerful and vibrant.
The registration process at VietnamCupid.com
The registration process is relatively easy, and the site loads fast. They have a two-step verification process that potentially weeds out fraudsters and other people with bad intentions. You can sign up on their website.
However, you must fill in some details about yourself. You will be required to provide your name, age, recent photo, and your gender. Additionally, you can opt to join using an email or Facebook.
Joining via email is also easy. You have to use a valid email address and provide other additional information.
Lastly, joining via Facebook has to be the easiest way. Link your Facebook account, and no further verification will be required.
Vietnamcupid will not post anything on your behalf as it is against the privacy policy.
VietnamCupid app in our review
If you are a person who hates getting onto a browser and searching for the same website every day, then vietnamcupid has you covered. They have a mobile application that is very easy to operate.
The app is free to download and is available on the play store. However, developers are still working on an iOS version that is set to be released soon.
I went on ahead to the play store to check for the number of downloads. As it turns out, there are over 50,000 downloads and counting.
The features on the app are similar to those on the website. However, the app is rated 18+ and is thus only available to persons of legal age. You can enjoy uninterrupted chatting with your match on the app.
Design and usability of the platform
VietnamCupid has an attractive website that is relatively easy to navigate. You can easily find your way around without much difficulty.
Additionally, their simple dashboard is a thing of beauty. It does not have any unnecessary tabs or annoying advert popups that can ruin one's mood.
Besides, you can speedily get in touch with the customer care desk and get the help you need. They have a chat button on the website, and all you have to do is write them a message. You will get a reply in good time.
The website does not allow minors on the site. That means the website is strictly for adults.
Lastly, the download link for their mobile application is available on the website. As you fill in the signup form, you will see the link, and it will take you directly to the play store.
VietnamCupid viewing and communication features
Once you are a website member, you can start scrolling and browse through other members' profiles. And, the other person will receive a notification that you visited the profile.
If you want to browse other people's faces without them knowing, you will have to upgrade your membership to premium. That way, you can browse through in incognito mode.
Moreover, the messaging feature is not free. You must be a premium member to be able to send messages to your match. I do not think it is wise of them to charge for this feature.
I also got to know that receiving and reading a message is free. Members on the site get in touch through an instant chat button. If all the parties are online, then you can chat the day away.
Lastly, they also offer translation services to members who are not conversant with English. The translation feature is available at a small fee.
Free and fee-based services at VietnamCupid
Many services are free, but most of them are charged. Creating a profile and signing up is totally free, and thus anyone can join. Additionally, some basic features, like matching, uploading photos, and sending interests, are free.
Communicating with members who have paid is also free.
Enough with the freebies, here is a list of their paid-for services:
Costs of premium membership
As you probably know by now, to unlock additional features on the website, you need to upgrade and become a premium member.
There are two membership plans you can be a part of; they are; gold and platinum. Platinum is the ideal plan and has the most features.
For gold membership, they charge $31.98 per month, $63.99 for a period of three months, and lastly, $127.98 annually. Clearly, the annual plan is economical, and you might end up saving some money.
The platinum membership charges $36.99 per month and $73.98 for three months, and $149.99, yearly. Their payment gateways are always open and ready to receive your payment whenever you are ready.
What payment options does VietnamCupid accept?
The payment plans for Vietnamcupid are clear. I got around realizing their financial system is very transparent. You should really try them out.
However, I had a different opinion on the payment plan. The site should introduce a free trial session where all members get a taste of the platinum and gold packages. After that try-out, members will decide if they want to keep the plan or subscribe to it.
Vietnamcupid accepts multiple options for making payments. They accept PayPal and other online-based payment platforms. They also accept bank transfers from different banks, both in Vietnam and abroad. All you have to do is consult with your bank for additional information.
Lastly, credit cards are accepted, and I think it essential to inform you that the subscription fees are always subject to alteration.
My advice to you: would be to sign up today. The website is fun, and who knows, you might find love.
Is VietnamCupid a real dating site?
The correct answer to this question would be yes. Vietnamcupid is a legitimate dating site that is well recognized the world over. If you don't believe me, go to their website and look up client reviews.
The reviews come in two forms; negative and positive. The negative ones are mostly about clients who were conned or faced a worse fate. The positive ones come from happy clients who found love or friendship on the website.
Additionally, it's best you try it out yourself to determine whether it is a real website or not.
Anti-scam policy in our check
The administration is working relentlessly to ward off impersonators and other fraudsters who have marred the website. Actually, a good percentage of the negative reviews were from clients who were conned.
However, all members are advised to communicate with people who have a verification badge on the profile. If you should initiate a conversation with a non-verified member, then the backlash will be on you.
Did you know?
About 10% of profiles on all dating sites are frauds? That is why you should only communicate with verified members.
Lastly, online safety is a solely individual responsibility. It would help if you took charge of your safety by staying alert and not sharing confidential information with unknown people to avoid unpleasant incidents.
Conclusion: is Vietnamcupid.com legit?
Generally, VietnamCupid is a reputable dating site from where I stand. I do not see why you should continue to wallow in misery while you can find love somewhere on the internet. The website is only a click away, and you will be spoilt for choice.
I would also advise you to wait a few months before physically meeting your match from the website. That will give you enough time to know the person well and get the thrill of online dating in its entirety. Sign up today.
The last update was performed on September 20, 2023.
You want to learn how to find an amazing Asian woman and have unforgetable international dating adventures but don't guess where to start. Don't worry, we can help! ☝️
Ask Krystyna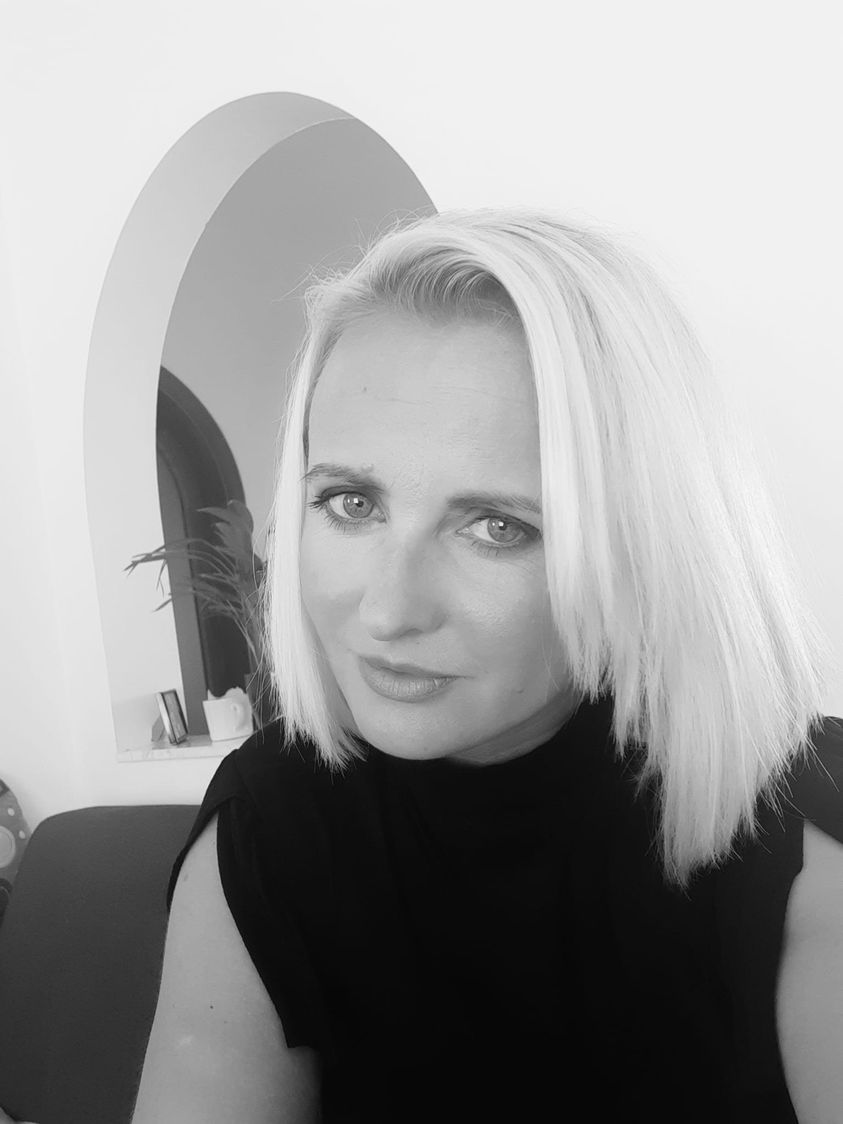 Hey there! 🙂 Krystyna here. Welcome to Asian Dating Journal!
Writing on International dating, romance scams and relationships so you don't have to feel alone on your Asian / foreign dating journey.
Krystyna is a dating blogger and coach that focuses on helping Western men to connect with foreign women. In her guides, she speaks from her own experiences and gives field-tested tips & hacks.
Need dating coaching? Check here: www.krioda.com