ThaiFriendly is an internet dating site for those interested in Thai women. The website has over two million users, and about one thousand new users join the platform every day. The ThaiFriendly dating website is open to anyone at no cost. The site also offers various options.
Thai is considered the land of smiles and ThaiFriendly makes it possible for Westerners seeking Thai women as friends or a relationship to meet. The site is also offered in the Thai language, making it possible for Thai women who are not very eloquent in English to easily navigate the website.
Reasons Why You Can Trust Krystyna
ThaiFriendly - briefly about the company
Thaifriendly was launched in 2010 and is now one of Thai's dominating free dating sites. The usage numbers are almost record-breaking, with nearly 1000+ newcomers daily and more than 10,000 users online at any time.
Security & Anti-Scam Policy
89%
Thaifriendly has consistently been voted one of the few actual consumer online dating websites and has proved that its offerings are unique. Whilst many people may know the idea of online dating, the public may be impressed by the site's ease of navigation.
How Do You Set Up Your Profile at ThaiFriendly?
To register is quite quick. You only have to complete a questionnaire with some of your simple and personal details to have your profile. The procedure takes just about five minutes because personality evaluation is not required.
You are asked to establish a special identifying username when you sign up. Select a name to remain for a long time since a request to alter it can only be made by premium users. Note that you must use a workable email address when you register for your protection and legitimacy.
During the enrolment process, some details on your profile page must be complete. You can choose to miss out some of the details you are requested for, but you must still answer those mandatory details. This also entails your Thai speaking skills and your education level.
Did you know?
Gifting your bride with Siamese cats on the day of her wedding was thought of as a good luck gesture?
How to pick up Thai women on ThaiFriendly?
Here are several ways you can use to meet a Thai woman on Thaifriendly.
When you click on a particular girl, it takes you straight to her profile. Here you can check out the girl's profile. On the left sidebar, you will see her photo and description. Although the information on this page varies from one girl to another, you will note that some girls tend to have a more detailed description than others.
Thai girls on ThaiFriendly receive a couple of messages each day. When you want to have a conversation with such a girl, there are two elements you should take into consideration.
First work on your page by building a decent profile page that has at least three pictures uploaded. Make sure you dress up nicely before you take such a photo, as this makes a huge difference in Thailand.
Lastly, it is vital to complete the bio information on your profile. Also, write a bit about yourself and this should include; what are you doing in Thailand and what you expect on the Thaifriendly platform.
Once your profile is complete it is time to send a message. It's time to ask some questions! Your message should ask her about something you read in her description. Keep each other comfortable and take your time to understand her.
Once communication is established and you've exchanged contact information, you can request for a date.
Why do so many Thai women go on Thaifriendly?
Many Thai women prefer to begin their dating journey online via Thaifriendly and for good reasons. This platform is easy to get started on. You just need a smartphone and an internet connection, and you are good to go. The dating site also creates a comfortable environment where one can start an online conversation with a stranger.
As a result, the site provides a secure environment that lovers can use to learn about each other which helps break the tense atmosphere associated with the first date.
Nonetheless, the popularity of this site enables women to have a higher chance of finding their match. Depending on their filter options, women get a suggestion of men who live in their area, or who have the right age limit.
Does ThaiFriendly Have a Mobile App?
Interestingly, the smartphone edition of ThaiFriendly is even better than the web version. Compared to the web view, the app has greater accessibility of messages and an improved browsing experience. Its eye-catching user interface is well organised.
Nearly all the website features are included on the mobile app version, except one: links to your favourite list. You need an updated account in the framework edition to access any form of list.
Please note that if you plan to update your subscription, the app provides only one form of premium service and has a price that is different from the one on the website. Just $19.99 a month would pay for a membership bought via the app.
This is comparatively cheaper than the $24.95 subscription price of one month for the laptop edition. You will want to consider shopping with the app if you want to obtain a subscription.
How to use the ThaiFriendly app?
Thaifriendly dating app introduces you to more than a million active profiles of Thai girls and foreign men across Thailand. You can use an existing Thaifriendly account or sign up for a new account to log in to this app.
Besides, for you to use this account, you need to:
Usability and Interface of The Platform
The site's cumulative visual appeal is unbelievable. After a few moments of browsing through the pages, you might get distracted too easily. You will see images of online participants set up in tiny thumbnail images on its webpage. After this, you can add or reveal your interest to your favourites. The page can appear busy, but the style makes it easy to navigate.
Certain parts of the profile are void even though the dashboard looks comprehensive. It has far too much free capacity that could have been better utilised in gathering more information. The ThaiFriendly website continues to be perhaps one of Thailand's top dating platforms, notwithstanding its lack of aesthetic appeal. The key to this is, maybe, how user-friendly it is.
Profile Quality in our Review
This site was designed to help western men looking for Thai beauties. Users' profiles on this site have limited information, which is considered one of the notable downsides of ThaiFriendly. When building a profile on this platform during registration, you must fill in information about yourself.
This includes age, language, education, country, desire to have children, occupation, religion, etc. However, only a few fields, such as age and language, are mandatory. But you can edit your profile whenever you wish.
But this does not mean your chances of finding the right partner on the site are minimal. There are tons of well-detailed profiles you can use to find a match. Furthermore, any member can view profiles for free.
Also, almost all members have a super clear profile picture, mostly a candid shot or selfie. You can upload as many photos as you wish, but you should note that nudity isn't allowed on this site.
Free and Fee-Based Services at ThaiFriendly
As a free member on ThaiFriendly, you can access several services like adding profile notes, uploading your photos and viewing other members' photos. You can express interest and add people to your favourites list. You can also use the basic search filters and send a free message every ten minutes.
Advanced services like chat features, highlighting your profile, controlling your privacy, and enabling read receipts can only be accessed as a fee-paying member. Other advanced features are the ability to send an unlimited number of messages to any member, gaining access to the lists, and utilising advanced search filters.
The ThaiFriendly Costs in An Overview
Interestingly, there are two different prices depending on whether you are using the web version or the mobile application. There are only two types of memberships at ThaiFriendly; the Standard one, which is free, and the Premium one, the upgrade.
For the mobile version, the cost is only $19.99 per month. The desktop version has four varying payment options. You can opt for monthly, quarterly, half-yearly, or annual payments, each one with an increasing discount.
Monthly costs are $24.95, whereas the others are $49.95, $69.95, and $119.95, respectively. This calculates to $24.95, $16.65, $11.66, and $10.00 monthly for each of the payment periods, correspondingly.
Interesting to Know:
If you are keen to date a Thai lady, learning the language will make you more attractive to her. However, you might get a headache in the process as there are thirty-two vowels and forty-four consonants. The intonation is the most challenging part of the language as some words are exactly the same and only differentiated by the tone.
Is ThaiFriendly.com Legit?
ThaiFriendly is one of Thailand's most popular and legitimate dating sites. It has revamped and continues to expand beyond its over two million active members. It's a prominent dating service, specifically for those who want to meet Thai buddies, soul mates, or even bedfellows in Thailand.
ThaiFriendly gives you multiple choices. Many of its users are searching for people they can potentially meet face to face, so ThaiFriendly can support you if you want to liven things up during your Thailand excursion! The website is available to anyone and has a welcoming community that attracts even non-Thai speaking participants. 
You can also block offensive users and report them through the report profile feature on their profile and their account goes into investigation.
Thaifriendly is a safe-to-use site. It verifies members via email which works pretty well. Besides, the sites use the most advanced encryption technology, ensuring all your data is safe. Additionally, it protects all card payments using Mastercard and Visa. So, you can rest assured that no one can access your credit card.
Even with all Thaifriendly's safety measures to ensure its users' safety, it may not be possible to keep all scammers away. Therefore, it is advisable to mind your safety while looking for a soulmate on the platform. Do not send money to anyone; if you feel uncomfortable chatting with someone, you can block a user or report a profile.
Our Advice to You:
If you want to have a successful interaction with a Thai lady and possibly take your association to higher levels, ensure you are always polite. Your Thai male counterparts, who they are used to, are exceptionally polite, so it is a basic expectation. When you go on a date, pay for stuff; she's not in it for the money, but they appreciate it when you are a gentleman.
How to Cancel a Thaifriendly Subscription
There are several ways you can cancel a Thaifriendly subscription depending on the device you are using, including Cancel directly on the website
All you need to do is send an email to Thaifriendly support email providing all the relevant information regarding your account. Also, give a reason why you want to cancel your subscription. Alternatively, you can contact the site's customer support directly and request they cancel.
Customer Reviews of ThaiFriendly at Trustpilot
Customer reviews on Trustpilot are quite conflicting. One member is elated that he met his girlfriend through this dating platform, and he highly recommends joining ThaiFriendly if you are looking to meet a Thai beauty.
Another review is of a very upset member who seems to have experienced nothing other than frustration on this dating platform. He complains about maintaining his membership for three months, but it is not bearing him any fruits. He states that he would never get replies from the ladies, whereas a friend of his maintained a free account and would get more access than his paid membership. Basically, he feels he was scammed and would not recommend ThaiFriendly.
What We Like and Do not Like about This Site
Just like any other dating site, Thaifriendly.com has its pros and cons. Here is what we like and don't like about this site.
Thjaifriendly.com boasts a large database. It has more than 1.8 million active members. So, whether you are looking for Asian beauties or white guys, you will most likely find your ultimate partner on this site.
The Thaifriendly site is available in both desktop and mobile versions. The mobile app allows full site functionality and is available for iOS and Android devices.
Thaifriendly.com is a legit and safe site. So, even if you sign up, you can rest assured that your data, including personal and financial details, is secured.
This site is relatively easy to use. It has a well-structured interface that makes it easy to navigate the platform, even if you are new to the forum.
The last update was performed on September 26, 2023.
You want to learn how to find an amazing Asian woman and have unforgetable international dating adventures but don't guess where to start. Don't worry, we can help! ☝️
Ask Krystyna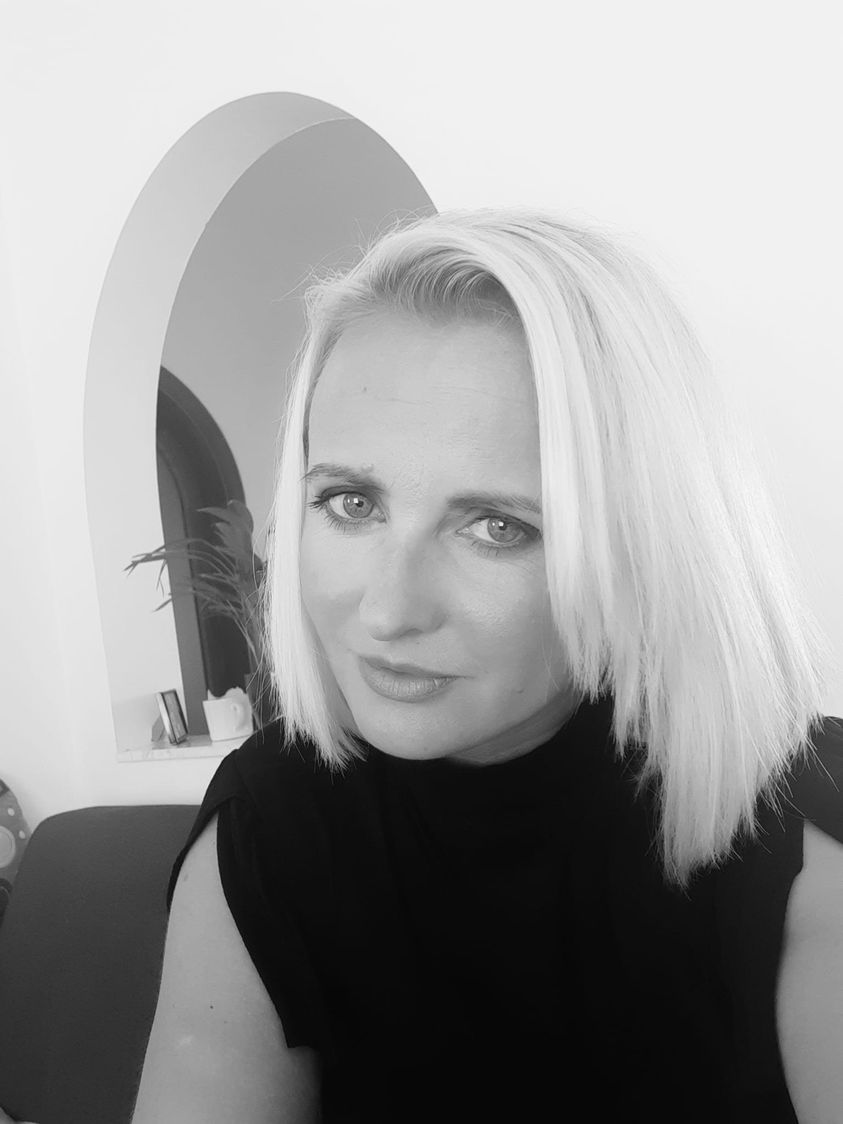 Hey there! 🙂 Krystyna here. Welcome to Asian Dating Journal!
Writing on International dating, romance scams and relationships so you don't have to feel alone on your Asian / foreign dating journey.
Krystyna is a dating blogger and coach that focuses on helping Western men to connect with foreign women. In her guides, she speaks from her own experiences and gives field-tested tips & hacks.
Need dating coaching? Check here: www.krioda.com