If you are looking for your Thai soulmate, then your best bet might be to sign up on a Asian-speicifc online dating platform that features Asian singles.  
But have you heard of ThaiFlirting.com? It's a platform that's all about Thai so your chances of finding your one true love is much better. 
Hang on a sec! You've probably heard about the romance scams in the online dating world and how some platforms aren't legit, too expensive, or rife with fake profiles? Is ThaiFlirting one of these, or is this site a gem among the fakes? 
(If you are in a hurry, I recommend ThaiFlirting.com to try and find your ultimate Thai love.) 
Read on if you want to know more about this Thai dating service.  
Reasons Why You Can Trust Krystyna
ThaiFlirting - A Summary About the Service
ThaiFlirting, established in 2013, is an Asian online dating tool that caters specifically for Thai singles. 
As the company's website states, they are based in Thailand to "provide the best dating service" for those who are Thai and single. The company also has online resources on Thai romance, dating, and marriage.
ThaiFlirting has more than 500,000 registered members, and many people were in a hurry to sign up because the service used to be 100% free.     
The ThaiFlirting website is available in 6 languages: English, German, French, Russian, Spanish, and Thai. 
How Do You Set Up Your Profile at ThaiFlirting?
Setting up your profile at ThaiFlirting.com is easy, and the website is designed to guide you through the whole process. 
On the homepage, you can sign up by clicking Sign Up on the Quick Search box or you can click on the Sign Up Now button next to ThaiFlirting's brand name and logo. 
The website will take you to their registration form. There are 7 steps: 
Step 1: Fill in your login, name, email, birthday, gender, who you are looking for (woman, man, or ladyboy), the age range of your romantic interests, and check the box to say you are looking for friendship, marriage, romance, or a relationship. 
ThaiFlirting caters to those who prefer a more low-tech approach. 
If you don't have an email address, there's a box to check next to "I don't have an email address," and you'll be requested to use your mobile number.
Step 2: Add an avatar or upload an image of yourself. You can also skip this step for now.
Step 3: Choose some photos of yourself and your life, and upload these. For every photo, you can write a caption. 
Step 4: Next, you'll fill in information about what you look like. There's a field to write your "Personal Headline," and then fill in your nationality, languages you speak, weight, height, figure type, hair color, hair length, and eye color. 
Step 5: This is the About Me section. You can write about your personality, your interests and hobbies, and more. It's a chance for potential love interests to get to know you and hopefully become interested in you.  
Step 6: There are 18 categories with "I like," "Maybe," and "I don't like" options to show your attitude toward things like art, cars, cinema, dance, painting, odd jobs, TV, travel, etc. 
Step 7: Now you can write about what you are looking for in a partner. You also need to indicate their ideal weight and height range, where they should be from, and their nationality. 
Next, you need to verify your account by clicking on the link that's emailed to you or sent to your phone. 
You can sign up with your Google, Facebook, or Twitter account.  
Does ThaiFlirting Have a Mobile App?
ThaiFlirting has a mobile app. You can download it for free on the Google Play Store. 
The mobile app is easy to use; however, there are app reviews that say the app crashes, that it loads too slow, or that there are too many ads. 
The majority of the reviews are favorable of ThaiFlirting's app with an average rating of 4.5 stars (from ±6,200 reviewers).  
User Quality in Our Check (The Profiles)
There is widespread worry about the number of fake profiles on the ThaiFlirting website. Looking at the quick search, there are some profile photos that seem staged and could be fake, while the other profile photos look real and candid, with no filters.   
The profiles are quite detailed. Clicking on a profile image takes you to the complete profile of the person where you can see their personal information, what they are looking for in a partner, and their interests. 
On an individual's profile, you can also click to send a message, send a kiss, chat, add them to your Hot List, send a gift, add to the blacklist, or report abuse. You can also add comments about a profile. 
Blacklisted / NOT Recommended Dating Services
Usability and Interface of the Platform
The ThaiFlirting website is user-friendly and you don't need a rocket science degree to figure out how to create your profile, how to navigate the site, or how to find your soulmate. 
The interface of the platform is functional, and you have access to the same features on the desktop site as you do on the mobile app, making it easy and convenient to keep in touch with your new love while you are on the go.    
Free and Fee-Based Services at ThaiFlirting.Com Compared
There are several free services you can access on ThaiFlirting.com: 
If you want to access the other features, you'll need a Premium subscription. 
Fee-based services on Thaiflirting include: 
The ThaiFlirting Costs in an Overview
ThaiFlirting uses a coin-based system. 
To become a Premium member, you need to buy coins. 
You can also use the coins to send gifts to the love of your life. 
Customer Reviews of ThaiFlirting at Trustpilot & Sitejabber
Even though ThaiFlirting has been in existence since 2013 (which is nearly a decade at the time of writing), there aren't many reviews of the online dating platform. 
Let's see what Trustpilot has to say. 
There are only 6 reviews of ThaiFlirting.com on Trustpilot. 
The dating tool has an average rating of 3.5, meaning that these are some users that are more than happy with the dating site, while others are unhappy with it. Looking more closely at the reviews (and there are only 6), only 1 reviewer has rated ThaiFliting as a 1-star service.  
The ThaiFlirting profile on Trustpilot has been claimed, but the Thai dating company hasn't replied to the reviews. 
In terms of the reviews, here is a breakdown: 
Since there aren't many reviews on Trustpilot, here's a gist what reviewers had to say:
There's only 1 review for ThaiFlirting.com on Sitejabber, and this user rated the online dating platform as 5 stars. 
The user said that it's the best dating site they've ever used, mostly because it's 100% free (which it was, but now isn't).      
Did you know?
A third of all online daters have never been on a single date with someone they met online?
What Security Features Does ThaiFlirting Have?
Yes, you need to verify your account and the website is protected with an SSL certificate. 
The footer of the website also displays a Secure badge and Comodo Secure badge, but there's no information on other security features or what these badges mean.  
If an individual's profile is suspect, you can easily report the profile by clicking on the "blacklist" button or "report abuse" button on the person's profile. 
Moreover, if you have a profile on ThaiFlirting, it is available for everyone that visits the website. A person can find you using the Quick Search parameters, and your whole profile is fully accessible. This is a big safety concern, since on most other online dating sites, only registered members can see the profiles of other registered users.  
How Do I Delete My ThaiFlirting Account?
If you want to delete your profile or ThaiFlirting account, go to the Profile Menu, "Setting," and then "Privacy Settings." 
Choose the "Membership Termination" option. Confirm your password and your account will be deleted. 
However, if you are wary of the promise that it's this easy to delete your account, you can first "Disable your profile." This ensures no one can find you in the search results, and no one – a member or ThaiFlirting – can message you. 
Then you can terminate your membership.
Top alternative to Thaiflirting.com
If you are still not impressed with this website, I made sure to look around for their competition. Here, in this section, we shall look at Loveme.com you can use if Thaiflirting.com does not work for you.
LoveMe.com (A Foreign Affair)
If you are looking to start an interracial relationship, my advice would be to try this site. It is free for women and free to view all women videos, also they offer assistance to differently-abled members of society. That is because they believe everyone deserves to be loved.
Their premium membership costs $29.95 for a month's subscription. With this fee, you will be able to enjoy a three-way phone call with a translator, get access to private videos, and you can even send real-life flowers.
The design of the site is inviting to everyone. Besides, it is free for women. Thus there is a slightly higher number of ladies on this site.
Our Verdict: You can try this site!
Finally, it is time for my verdict on Thaiflirting. 
I recommend the Thai online dating service because: 
Just beware that your profile can be discovered by anyone visiting the ThaiFlirting website and you can only use the app if you have an Android smart device. 
The last update was performed on September 25, 2023.
You want to learn how to find an amazing Asian woman and have unforgetable international dating adventures but don't guess where to start. Don't worry, we can help! ☝️
Ask Krystyna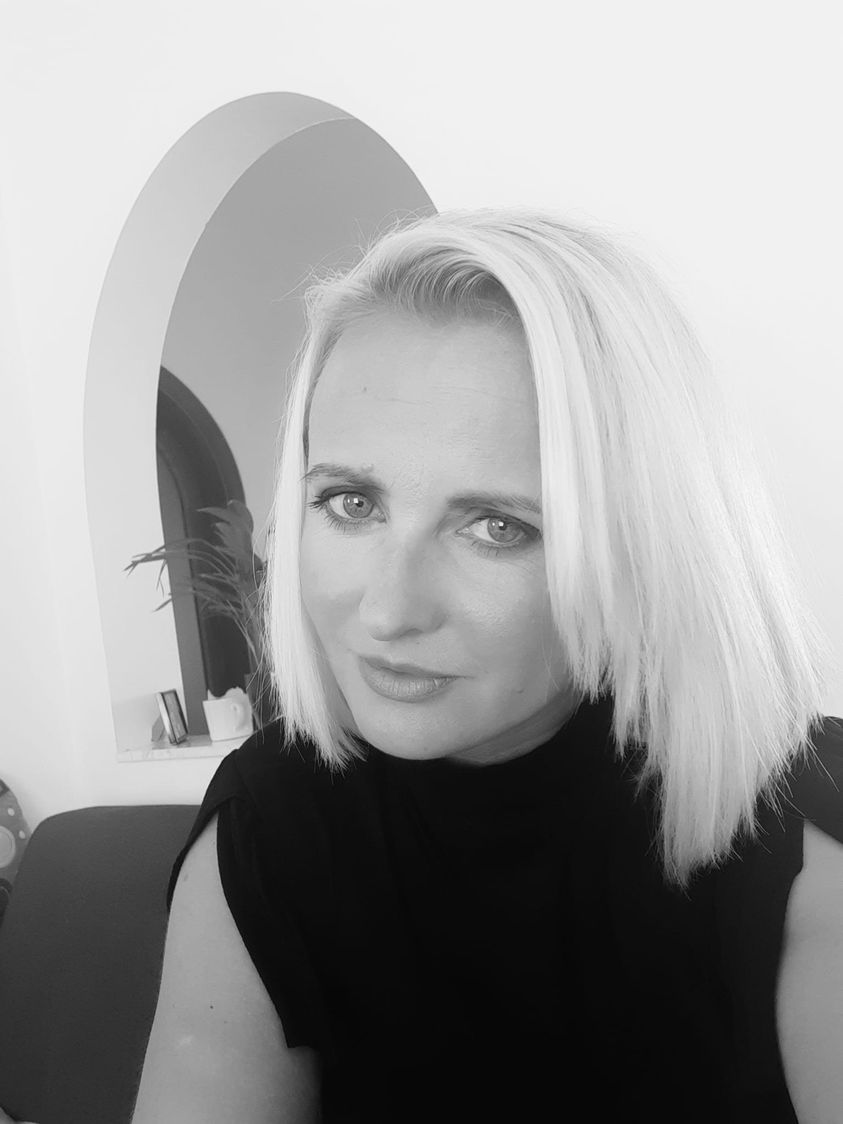 Hey there! 🙂 Krystyna here. Welcome to Asian Dating Journal!
Writing on International dating, romance scams and relationships so you don't have to feel alone on your Asian / foreign dating journey.
Krystyna is a dating blogger and coach that focuses on helping Western men to connect with foreign women. In her guides, she speaks from her own experiences and gives field-tested tips & hacks.
Need dating coaching? Check here: www.krioda.com