There has been a growing interest in Thai ladies for love due to their reserved culture and beauty. If you are looking for love in Thailand, you are likely to visit ThaiCupid and ThaiFriendly to find a partner.
Both platforms have similar features and are focused on Thai women. However, their costs, experiences and the quality of potential partners differ.
I will compare various aspects of these online dating platforms to determine which is the best.
Reasons Why You Can Trust Krystyna
ThaiCupid is a dating platform for singles interested in dating Thai citizens. The website is part of the Cupid Network of dating sites, which includes over 30 websites covering different parts of the world.
This website attracts users from around the world but only lists Thai singles for matchmaking with the users. It boasts over three million users and over 3,000 logins daily and is available in over ten languages to support users from as many regions as possible.
See also my full review here:
ThaiFriendly is also a dating site that connects Thai singles and Farang men from across Thailand. The site accepts users from around the globe and offers about five language options to help people find their lovers with ease.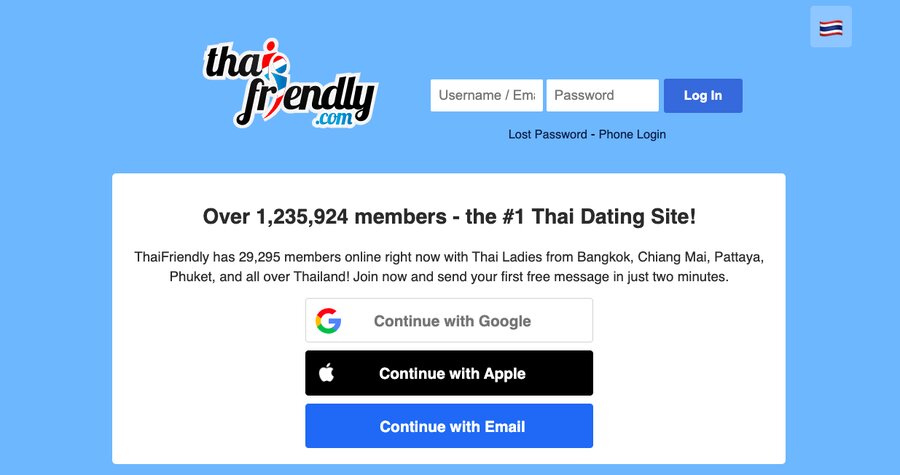 Right now, the app has over two million users, although the profiles listed on the website are those of Thai ladies and Farang men. Besides, it shows profiles of Thai users around the world, not just Thailand, enabling users to find love from people who are near them.
You sign up for free on both sites and access limited information about potential Thai matches. The sign-up process should take a few minutes for both instances.
During the sign-up process, you will be asked to provide the name, gender and contact information for both websites. You will also be required to provide your age, gender and the gender of the potential match.
However, ThaiFriendly goes a step further and asks you to provide a little description of yourself, including your height and whether you have children or want some. You will also be required to indicate whether you are fluent in Thai or English, as well as your education level.
The last bit on ThaiFriendly includes determining the preferred age of the potential partner, country and city. While you can browse all profiles on the website, it prioritises potential matches from the selected location.
On the other hand, ThaiCupid asks you to fill out the details of your preferred match and other details right after signing up. Because you can't find potential lovers unless you fill out your preferences and personal information, ThaiCupid will take longer to get you started than ThaiFriendly, which requires you to fill out everything during the sign-up process.
Reviews of the Asian Online Dating Sites by Krystyna:
Thaicupid vs. Thaifriendly: Costs in Our Comparison
There are three membership plans on ThaiCupid: free, gold and platinum. The free membership offers limited functionality with services such as basic matching, sending interests and communicating with paid members.
Gold members get to communicate with all other users and can use the instant messenger to chat live. They can also browse their profiles incognito and there are no ads on their profiles. This profile costs 34.99 a month, 23.33 a month for a three-month subscription and 11.67 a month for a 12-month subscription.
Finally, Platinum members are ranked higher than others. The profile space doubles and VIP status is granted.
There are also special search features and users get access to advanced matching algorithms. This subscription also offers a translation feature. Platinum users part with $39.99 a month, $26.66 a month for a three-month subscription and $13.33 a month for a 12-month subscription.
On the other hand, ThaiFriendly has only two options: free or paid membership. The free membership has fewer options, such as viewing user profiles and sending a message every ten minutes. However, the paid membership has several features that include unlimited messaging, advanced search features, the ability to hide and block specific profiles and getting a priority in the listings.
Besides, you can see who read your messages or viewed your profile and search lists of people who marked you as a favourite or are interested in you. This membership costs $24.95 a month, $16.65 a month for a three-month subscription, $11.65 a month for a six-month subscription and 9.99 a month for a 12-month subscription.
ThaiFriendly costs slightly less for nearly the same features. It has a more streamlined pricing structure and one more payment option.
Both websites have gone to great lengths to enhance the user experience and make it easier for users to find the perfect Thai match. Generally, both websites are easy to navigate and access all the features. However, there are a few differences.
ThaiFriendly has a more casual approach, making it easier to start casual relationships. Besides, users are less bombarded by lots of options, which may sometimes confuse them when using various functions. In addition, most of the best premium search features are in the Platinum membership on ThaiCupid, which is a little expensive.
Users on ThaiFriendly get these features on the basic premium prescription at a lower cost.
Both ThaiFriendly and ThaiCupid apps provide a wide set of features to enable users to find and communicate with their Thai lovers with ease. The basic functions, such as viewing user profiles, matchmaking, messaging and receiving push notifications, are standard for both platforms. However, there are a few differences.
On ThaiFriendly, you can check who viewed the message recently and access the list of the people who either set you as a favourite or showed interest in you. It also allows you to hide your profile from other members or use offline mode.
In the same breath, the ThaiCupid app offers many options as they relate to yourself or the potential match. You can search lists based on location, block individual users, or filter them using their physical appearance or lifestyle. It even goes to details like their background and the size of their body.
Overall, the mobile apps match in terms of the search features and the functions you can complete with them. It all boils down to what exactly you are looking at.
Profile Quality in Our Comparison
Profile quality is vital in ensuring that you get the best match. It helps you filter potential matches based on their backgrounds, personal attributes and lifestyles with ease.
Both websites ask users to give a brief description of themselves and the kind of people they are interested in during and after registration. This covers most of the basics that they would use for searchers.
There are a few differences when it comes to profile information. ThaiCupid has a whole section dedicated to the personal and lifestyle features of the users, down to burst and waist measurements.
This gives it more filter options than ThaiFriendly. While this may help users narrow down their searches to specific details, most people looking for love do not actually go to extreme lengths to find a lover.
ThaiCupid vs. ThaiFriendly: Customer Reviews (Trustpilot and SiteJabber)
Overall, the majority of the reviews on SiteJabber and Trustpilot are positive about both dating platforms. Several people have found love on these platforms through the matchmaking features.
However, there are some critical reviews that are worth noting when deciding what platform you are going to pick.
Trustpilot gives ThaiCupid a rating of 3.7 and 2.4 for ThaiFriendly.
On the other hand, SiteJabber gives ThaiCupid a rating of 2.13 and ThaiFriendly a rating of 2.3.
Both platforms have almost the same rating, but ThaiFriendly has fewer reviews on SiteJabber.
Both platforms have taken the issue of security seriously. For ThaiCupid, you need to hold your government-issued ID to get verified. It also uses SSL encryption to prevent the tapping of information between the user's device and the website.
On the other hand, ThaiFriendly uses SSL encryption and asks you to verify your contact details. It also accepts payment with cards that contain your information. In this regard, ThaiCupid is a step further in terms of security due to the verification, but both of them are secure.
Critical Points for the Services
Here are the services offered by ThaiCupid and ThaiFriendly
ThaiFriendly also has a mass messaging feature that lets you chat with several potential matches at once. It also has a feature that allows you to know the potential matches who like you.
Our Verdict: ThaiFriendly is Our Winner
ThaiFriendly comes out as the better Thai dating platform for several reasons. First, it has users from around the world and accepts Thai users from any location on the globe.
Besides, it has a simple subscription model with clear pricing. The quality of the profile is among the best.
Overall, users on ThaiFriendly get premium-quality dating services and a better user experience at a lower price point compared to ThaiCupid. That is why we picked it as the winner.
Last Updated on May 23, 2023
You want to learn how to find an amazing Asian woman and have unforgetable international dating adventures but don't guess where to start. Don't worry, we can help! ☝️
Ask Krystyna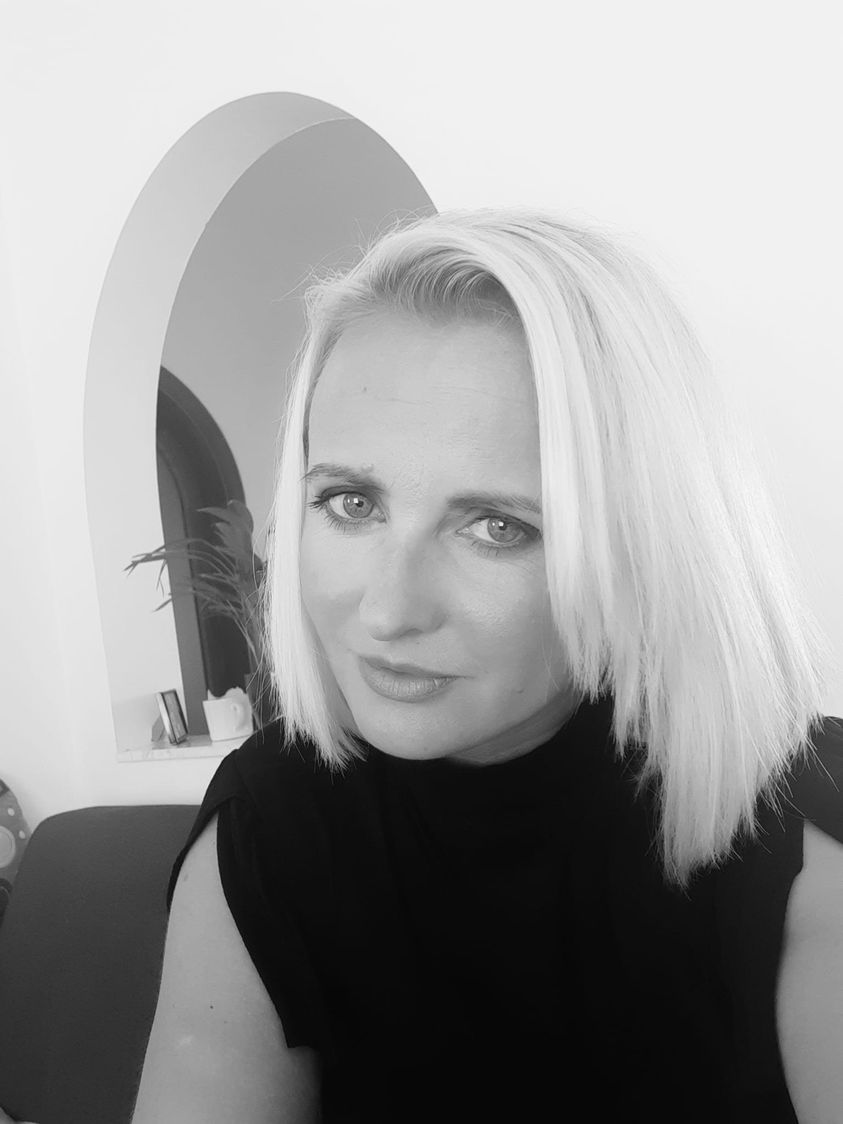 Hey there! 🙂 Krystyna here. Welcome to Asian Dating Journal!
Writing on International dating, romance scams and relationships so you don't have to feel alone on your Asian / foreign dating journey.
Krystyna is a dating blogger and coach that focuses on helping Western men to connect with foreign women. In her guides, she speaks from her own experiences and gives field-tested tips & hacks.
Need dating coaching? Check here: www.krioda.com