If you are caught up between Thai and Filipino women, that's understandable. They are among the well-cultured, beautiful, and smart women; it can be confusing to choose between the two. However, there are cultural and personal differences between the two women that can help clear your head. 
Dating cultures in Thailand and the Philippines can vary in different areas and are similar in some aspects. That is why you need to know more about them before deciding to date any of these women.
Dating anyone from a different culture is hard because it's alien territory to you. The best way is to find things you have in common and capitalise on them. You can meet these women when you visit their respective countries or online through reliable dating sites. Before you find a way to access these women, this article will benefit you; knowing the basics about them will go a long way.
Reasons Why You Can Trust Krystyna
How To Differentiate Filipinas And Thai Women?
In terms of personality and culture, it's easy to differentiate these two women. Their religion is one of the significant ways to differentiate a Filipina and a Thai woman. A few minutes into a conversation with either of them, you can ask their religion; Filipinas are mostly Catholics, while Thai women are Buddhists. Whether they practice their religion or not, it's an excellent way to tell them apart.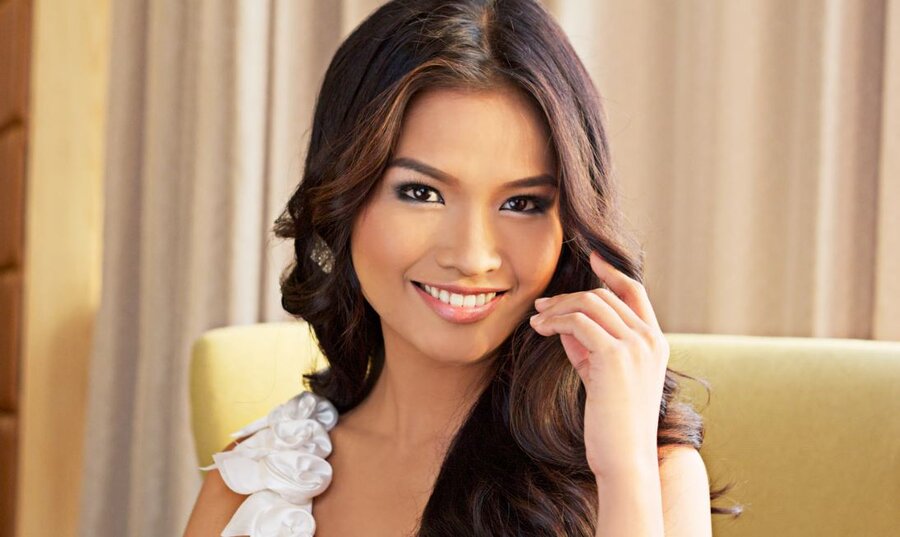 Filipina women can speak and understand basic English; most of them learn it as they grow. Thai women barely speak English. You might have an easier time dating a Filipina if you are from the west because the language barrier will not be as bad. When going out with a Thai woman, you should learn some Siamese to aid in your communications.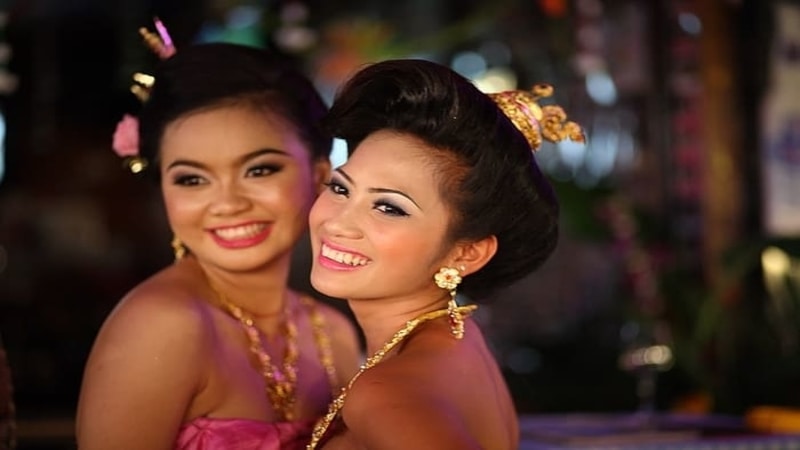 Thai women are more reserved; they still follow most of their customs and traditions. On the other side, Filipinos are more westernised; they have embraced most of the western customs. They are more open when dating than Thai women, who are much more conservative. However, both sets of women are open to learning new cultures and dating a foreigner.
Filipinas are more likely to be more outgoing and open with their feelings and emotions compared to Thai women. Since they have embraced most Western dating traits, they don't shy away from showing affection. Thai women will be shy, and it will take a while before they are comfortable with you.
Thailand is not strict on marriage like the Philippines. If you are looking for an exotic date that won't necessarily end in marriage, a Thai woman is the one for you. But it doesn't mean all Thai women are open to dating without serious marriage intentions. If you want a serious relationship, marriage, and building a family, a Filipino woman is ideal. They both value family a lot, but how they were raised is different, Filipinos will date with the intention of marriage.
In Thai dating culture, there are a lot of social expectations. The man is expected to be financially stable to support the woman and all her family. Their daughter's relationship and marriage should be a way to improve the family's social status. Filipinos are more open to their child dating a man that is not very rich; as much as they value prestige, they don't put pressure on their daughter's partner.
Filipinos are big on celebrations compared to Thai people. It can be family gatherings or big community celebrations. When you date them, you are likely to be invited to many fiestas that are mainly inspired by their culture. Thai people are serious about their religion and traditions but don't have as many celebrations.
Most Filipinos live in their parents' house until when they get married. It can get hard to date a Filipina woman if you are not serious about marriage and starting a family. It's easy to date when you want to marry these women; you will not shy from meeting the parents.
Thai Women vs. Filipina Women: Language Differences
Thai and Filipino languages are different:
Thai, or Central Thai is a Tai language of the Kra–Dai language family spoken by the Central Thai people and a vast majority of Thai Chinese (Source: Wikipedia)
The two official languages of the Philippines are Filipino and English. Filipino is the national language. Filipino is an updated version of Tagalog that includes elements of other native Philippine languages, as well as English, Spanish, Malay and Chinese (Source: Babbel).
Thai women tend to use more formal language than Filipina women, likely due to the fact that Thailand is a more traditional society. In contrast, Filipina women often use a more informal language, even when talking to strangers or those of higher status, since the Philippines embrace a more democratic culture, and its women feel less constrained.
Another important difference between the two languages is that the Thai language has five tones, which is something that does not exist in Filipino languages. Thai words can change meaning depending on the speaker's tone of voice, while Filipino words do not. However, despite these differences, both Thai and Filipina women may communicate effectively with each other.
Thai women tend to be shorter, with an average height of about 5'2″, while Filipina women are taller, with an average height of 5'6″. Thai women also tend to have darker skin with narrower faces and almond-shaped eyes, while Filipina women have lighter skin with rounder faces and rounder eyes.
Additionally, Thai women typically wear their hair long and straight, while Filipina women often wear their hair in curly styles. These physical appearance differences can help to distinguish between the two groups of women. However, it is important to remember that there is much more to a person than their physical appearance. Therefore, these differences should not be used to judge or stereotype either group of women.
Religion is an important factor that differentiates Thai women and Filipina women. For starters, most Thai women are Buddhists, while most Filipina women are Christians.
Thai women may be more likely to meditate or practice yoga as part of their religious beliefs, while Filipina women may be more likely to pray or attend mass. Religious differences between Thai and Filipina women can lead to differing views on marriage, family life, and gender roles.
For example, Thai women may be more likely to view marriage as a partnership between equals.
In contrast, Filipina women may be more likely to view marriage as a traditional union between a man and a woman. In terms of family life, Thai families may be more likely to emphasise both parents working outside the home, while Filipina families may be more likely to expect the mother to stay at home and care for the children.
Overall, both groups of women value religion and spirituality as an important part of their lives.
Personality & Mentality Comparison
Regarding personality, Thai women are more reserved while Filipina women are more open. Hence, Thai women keep their emotions and views to themselves, while Filipina women are more likely to express how they feel. In terms of mentality, Thai women tend to be more traditional and emphasise family. They also think more long-term when it comes to relationships and marriage.
On the other hand, Filipina women often have a more independent streak. They may prioritise their careers over starting a family and may view relationships as less of a commitment. These are just some of the key differences between Thai women and Filipina women. It is worth noting that there are many individual exceptions to these generalisations; these are just some of the key ways that these two groups of women tend to differ.
There are several similarities between Thai women and Filipina women, especially regarding their attitudes towards family and marriage. Both groups of women tend to be highly family-oriented, valuing marriage and motherhood.
They are both known for being loyal and supportive wives, standing by their partners and families. Additionally, both groups of women tend to place a high value on marriage and are generally very loyal to their husbands and children.
Are Filipina Girls The Most Beautiful Women In Asia?
Filipina girls are voted the most beautiful in the world, let alone Asia. Most western and even local men prefer dating Filipinas above any other women. They are physically attractive; they have the most beautiful smile and skin. They can be fair or light-skinned, or dark, but all of them are very attractive. They are also marriage and family-oriented, which makes them stand out from other women.
They have won many beauty pageants in Asia and the whole world. Most have slender bodies, but occasionally you will meet a curvier woman; they have slanted eyes and high cheekbones with dark straight hair. They are very feminine women; they care about their appearances and how they carry themselves. Most of them dress elegantly; it's hard to meet a Filipina walking around looking like a mess.
Their beauty is not only physical, but their personality is attractive. Beauty is not only based on physical appearance, which is why they are considered the most beautiful women. They are well-mannered; they can also be very patient people, especially when in a relationship. Most of them are hard workers; since they stay with their parents until marriage, they work to help with house bills and other requirements.
It's important to know that not all Filipina women fall under this description; there are ones you will meet that won't be very nice. Most of these women are beautiful inside and out but not all. When you encounter one with bad traits, you should not give up on finding a Filipina bride.
Do Filipinos And Thais Look The Same?
If you are familiar with Asian faces, then it will be easy for you to tell them apart, but if not, it's going to be very difficult, but not impossible. Filipinos have fuller cheeks; their faces appear more chubby compared to the Thais. Thais have thinner cheeks and bodies; compared to Filipinos, they are much more slender, Filipinos have a rounder physique.
With skin colour, both Thais and Filipinos have brown skin. At first glance, it's hard to tell them apart because they all have the same physical features; you can ask them if you want clarity. Most people fail to tell them apart, mostly when you have not spent a lot of time with either of them. Asking is not rude; it's much better than generalisation. You will also tell them apart by how they speak if it's hard to spot the physical differences.
Did you know? Contrary to public opinion, most Filipina women are not fishing for a sugar daddy to get them out of poverty. They have strong Christian morals, and they value marriage; divorce is illegal there. If you go with money, hoping to buy their love, it may end up being offensive to them.
With the modern ways of wearing different hair colours and tanning methods, it's even harder to tell Thais and Filipinos apart. Their differences will mostly come after interactions. You will know their different personalities and cultures. The physical difference is very minimal. They all have Asian physical attributes. Both have slender and curvier women; some are light-skinned, while others are not.
Their physique will not help if you want to differentiate the two sets of women; I would advise you get to know them individually, then you will learn the small differences between them. Neither of them is characterised by one distinctive feature that you can easily use to tell them apart. They are not the same in personality, but they almost look the same physically.
Who is Better: Thai or Filipina women?
There is no clear consensus on who is the better option.
Thai women are often lauded for their beauty and grace and are also known for being excellent homemakers. Filipina women, on the other hand, are known for being passionate and affectionate, and they are also highly sought-after for their cooking skills.
Ultimately, deciding who is better suited for you narrows down to your personal preference.
Where to Meet Thai & Filipina Women Online
Looking for a beautiful Asian woman to share your life with?
Loveme.com is an international matchmaking and dating site that offers a wide variety of hassle-free professional services and a range of membership options to suit your needs and help you find the perfect match.
Whether you're looking for a pen pal, a friend, or a lifetime partner, Loveme.com is the perfect place to start.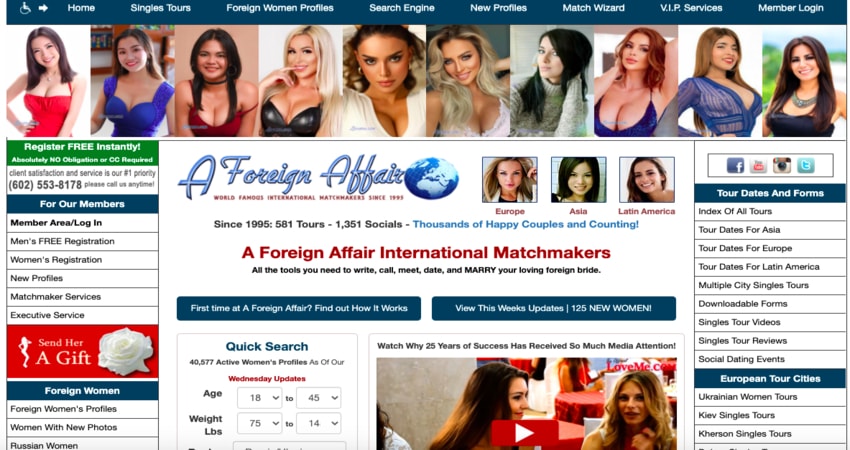 Moreover, this website offers a comprehensive Asian dating and matchmaking service featuring women from Thailand and the Philippines.
Read more:
The site offers a variety of communication tools to help you connect with people from all over the world, including instant messaging and video chat.
You can also search for members by location, age, gender, and interests to help you get a better fit. So why not give it a try today? You just might meet your perfect match!
Love and relationships play an important role in our lives. For many people, if not all, a life partner is a person you can rely on for emotional support and companionship. So it's no surprise that when you're looking for a partner, you want to find someone who will understand and respect you, which is why Thai and Filipina women make such great partners.
Therefore, if you are considering a relationship with a Thai or Filipina woman, know that you are getting much more than just a partner who will always turn heads.
You are also getting someone devoted to you and your family!
What we like about this site:
Offers dating service since 1995
The largest, most respected International Introduction and Singles Tour Company in the industry
Foreign Women Singles Tours to Asia
Over 40,000 beautiful foreign women to choose from
a live International Dating Webcast every Monday and Wednesday
Plenty of information about International dating available
What we do NOT like about this site:
Rather expensive
Old site design
No app available to download
No live chat feature
Fake profiles
Putting It Together: How Different Are Thai And Filipino Women
Filipina and Thai women have different upbringings and cultures that make them different in terms of their mentality and personality. Filipinas are more open to western culture; many of them have married foreign men over the years. 
They are interesting women who are taught from a young age to be respectful and loyal, mostly to their partners. Anything about their family will be a priority; in most cases, you will have to meet the family before you get serious about your relationship.
Our advice to you: you should find a reliable dating site with access to Filipinos and Thais then join. If you are in either of the countries, you should not pick up women from bars or any other joints unless you have someone who can set you up.
Thai women are more traditional and reserved. They respect the customs and teachings they were brought up with. You should make the first move when you want to date them, take the lead of the relationship but still be respectful. Showing affection in public is still hard there; people may find it unusual, which is what the women have grown accustomed to. They are passionate about their families and will make great wives and girlfriends.
It's best to rely on a dating site. Once you get a site, create a catchy profile that will attract these women and start your dating experience.
Last Updated on May 24, 2023
You want to learn how to find an amazing Asian woman and have unforgetable international dating adventures but don't guess where to start. Don't worry, we can help! ☝️
Ask Krystyna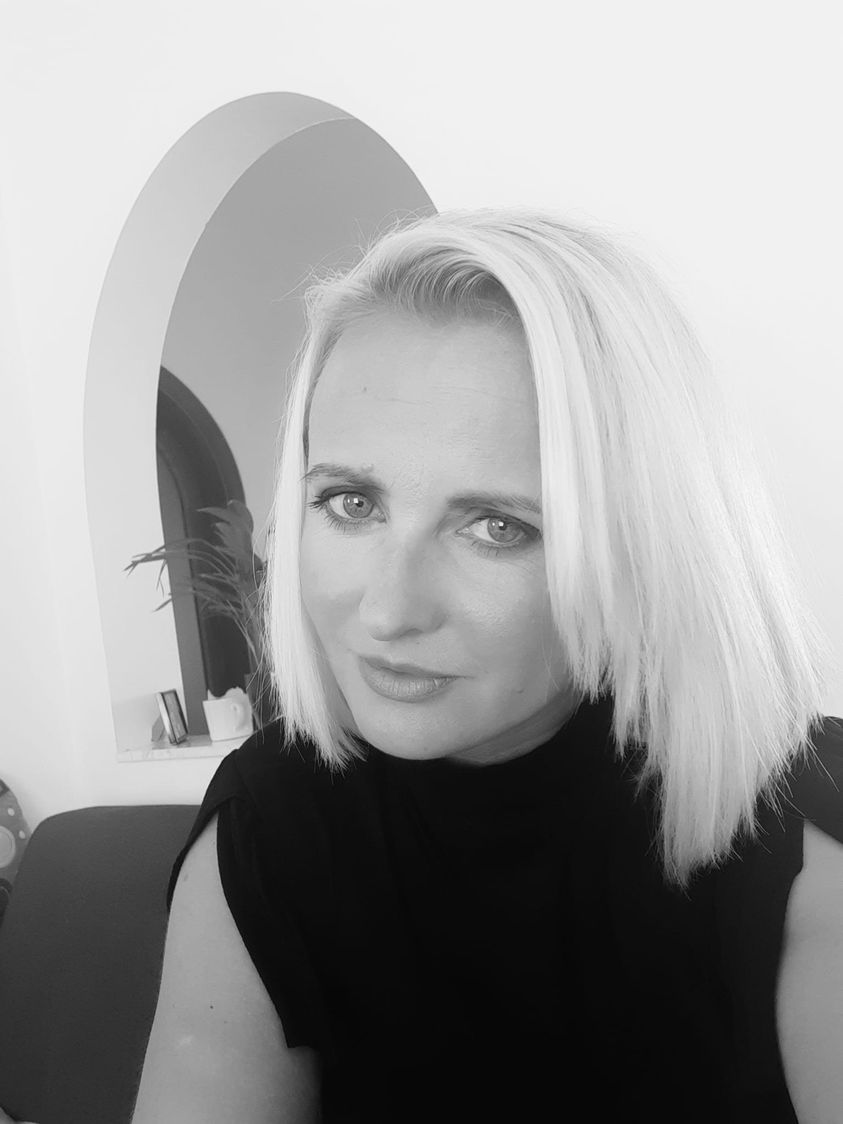 Hey there! 🙂 Krystyna here. Welcome to Asian Dating Journal!
Writing on International dating, romance scams and relationships so you don't have to feel alone on your Asian / foreign dating journey.
Krystyna is a dating blogger and coach that focuses on helping Western men to connect with foreign women. In her guides, she speaks from her own experiences and gives field-tested tips & hacks.
Need dating coaching? Check here: www.krioda.com