Many people use online dating sites to search for love and a lifetime commitment. There have been numerous success stories all over the internet. While the pursuit may bear fruit, sadly, the experience may leave you financially damaged and duped before you even meet your quest in real life.
It's hard to tell when you are being scammed. Some of these scammers have learnt the skilful art of seeming genuine up until the last minute. Several people have fallen victim to Thai dating scams hence why I write this article, to help guide you on the red flags to look out for and possibly, save yourself in good time.
Reasons Why You Can Trust Krystyna
What Is Thai Romance Scam?
Thai romance scam involves online dating sites where scrupulous people (mostly women) pose as singles looking for love. They will entice you with beautiful photos, likely not theirs, and sweet talk you. Once you're hooked, these ladies will create a story about being stranded in a foreign country, stating they can't travel as their business was affected by the coronavirus pandemic.
They will ask you to assist with travel funds that they promise to return once back in their home country.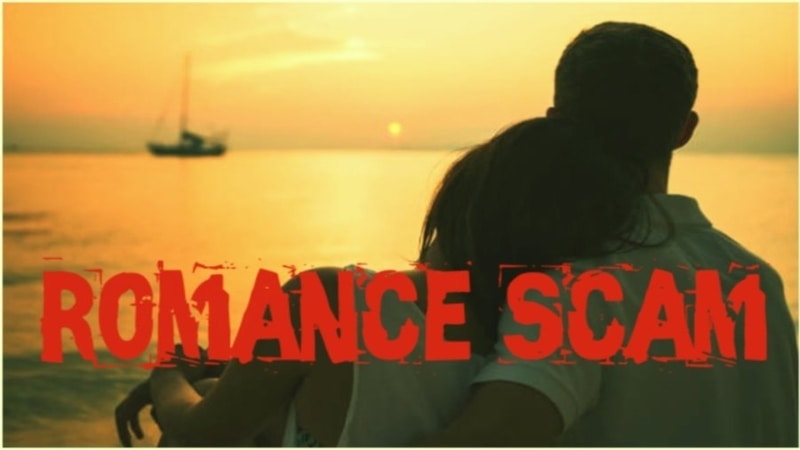 Some of these Thai women are either married with children or are not even Thai people. Some have turned out to be from Ghana and Nigeria, posing as Thai people stuck in Africa.
In November of 2020, The Department of Special Investigation in Thai put out a notice to warn people of the ongoing romance scammers targeting dating apps.
Types of Romance & Online Dating Scam
Yes, even fake dating sites exist. Look out for those that are keen on getting your financial details and have minimal personal details questionnaires. Look out for an influx of attention immediately when you sign up. If your profile has no preferences set, no photos, and just a few lines, yet you start receiving numerous messages purportedly from potential suitors, you have likely stumbled upon a fake dating site.
You'll find yourself engaged in an intense courtship with potential suitors from Southeast Asia or Eastern Europe. The scammer will request you to connect via webcam, but they will claim their webcam is broken on the actual day. However, that will not curtail them from enticing you into an intimate session. 
You will be requested to partially disrobe and engage in intimate acts. Then the scammer will threaten to expose you on social media, claiming to have video recorded the session unless you send them money.
Interesting to Know
Since 2015, financial losses reported on romance scams have increased six times. The costliest scam reported to the Federal Trade Commission was in 2019.
These fraudsters are knowledgeable about the military, chatting you up in military jargon, base locations, and titles, convincing you they are genuine. They will have stories of how they are about to end their career, are widowed due to tragic circumstances, and likely have older children.
They entice you into building a strong emotional connection, looking forward to a physical meet, just before which they will be deployed. Then the money requests will start to flow for flights to come see you or get an internet connection out in the field to keep in touch.
Online dating sites are on the rise, and so are the scams that result from them. Most dating scams that occur start innocently, and if you're not keen, you won't tell until it's too late. Scammers will contact you via social media sites claiming a mutual connection. A large percentage of the men searching for love on these sites are Western men. The Statistics Brain Research Institute indicates that forty-nine million Americans have joined dating sites.
Sadly, not everyone creating a profile on a dating site has honourable intentions. According to FBI records, in the last 6 months of 2014, online dating scam victims lost over eighty-two million USD. Statistically, romance scams contribute to the most significant losses per person out of all internet fraud that occurs. The average romance scam victim loses over $100,000. Over the years, these figures continue to increase.
In 2020, the Federal Trade Commission reports that romance scams reached an all-time high of $304 million in losses, a 50% increase from 2019 figures.
Can You Get Scammed on A Thai Dating Site?
Absolutely. Unfortunately, even the dating sites with the most stringent security policies and profile verifications seem to have a few bad peas in the pod. Most of these scammers have female profiles, as it is easier to entice a man into sending money. Over the years, there have been syndicates that operate these scams as a day-to-day activity, claiming to be Thai people living in foreign countries.
Some of these fraudsters have been caught, units disbanded and even served a jail term. Others continue to get away with it. You mustn't share personal financial information with anyone you meet online.
How Do You Know If You're Being Scammed?
You'll meet this beautiful lady who promises you heaven and willingly gives you details even about her finances, hoping you will do the same. She will try to lure you off the website and request phone and email details. She will likely avoid video calls as she is likely not who she claims to be on her profile. Her English will probably be nothing close to impeccable despite claiming to be a University graduate or CEO of some company.
Scammers are quick to profess their love to you and will bring up the marriage and children conversation pretty early in your chats. Once a Thai lady scammer is sure you are willing to make major investments, she will encourage you to visit her in her country, where she will encourage you to buy a house that you can live in any time you visit her. Ultimately, you are purchasing the property for her as foreigners cannot own property in Thailand.
Another strategy is sending you photos of investments in the stock market and cryptocurrencies, showing you their profits. They will encourage you to invest with them. They will likely make out the first investment profits to lure you to invest more. After that, you'll be told there are issues with the investment platform, requiring more money to solve.
Did You Know? One of the most eminent scams in Thailand that newbies fall into is the ping pong show. This occurs in the oldest red-light district of Bangkok, Patong. Thai guys will approach you and offer free ping pong shows and drinks for a mere 100 Baht. However, when it's time to pay, the bill indicates several thousand Baht instead of several hundred. Unfortunately, to avoid violence, you'll have no choice but to pay up.
3 Ways to Spot a Thai Online Dating Scammer
One quick warning sign is the links scammers post. They usually link to get-rich-quick schemes or spam sites selling a product or a service. In some cases, you'll even find links to adult websites.
If someone is purportedly from an English-speaking country, they have terrible grammar and spelling, which is suspicious. The tone and pace may seem off, or the speech and writing manner lacks a Native English speaker's natural cadence.
You may notice a trend or similarity of messages. Most scammers don't bother to write their content; they usually copy-paste from other dating sites. Run any suspicious texts through a search on the internet and check for matches.
What Do I Do If I Get Scammed on A Thai Dating Site?
If you feel you have been scammed on a Thai dating site, the first thing to do is report it to the website where you first met the scammer. Give them all the details you know about the scammer. This will help them to prevent others from falling into a similar trap. Block all communication channels you shared with the scammer and cease all contact.
In case you have provided personal details like credit card or bank details, immediately contact your financial institution and inform them. Possibly block and replace all cards that have the information you shared with the scammer.
Additionally, it would be advisable to inform the government authorities of your country of residence for them to disrupt scams, monitor trends and sufficiently warn others. Ensure you provide all details, including photos, emails and other contact details you may have of the scammer.
Thai people are generally quite reserved and shy. If you find someone approaching you in a very straightforward manner, speaking English fluently, be sceptical and think twice before you engage. This is a rule of thumb, even when interacting with Thai ladies. In Thailand, the guys are expected to be the ones to approach the lady.
Women who exhibit the opposite of these traits ought to be regarded with a pinch of salt. You may consider using an investigation company to get you the real details of a particular person if you've actually fallen in love and want to pursue the relationship.
Last Updated on May 24, 2023
You want to learn how to find an amazing Asian woman and have unforgetable international dating adventures but don't guess where to start. Don't worry, we can help! ☝️
Ask Krystyna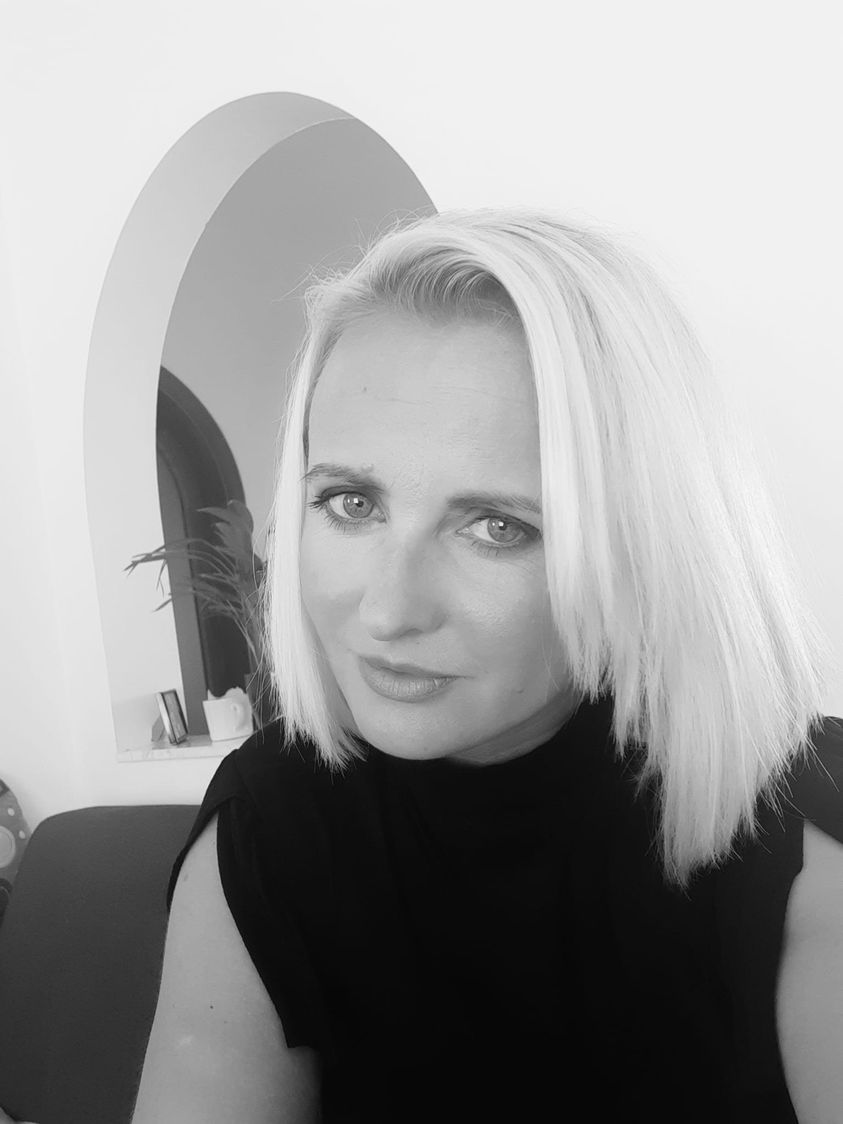 Hey there! 🙂 Krystyna here. Welcome to Asian Dating Journal!
Writing on International dating, romance scams and relationships so you don't have to feel alone on your Asian / foreign dating journey.
Krystyna is a dating blogger and coach that focuses on helping Western men to connect with foreign women. In her guides, she speaks from her own experiences and gives field-tested tips & hacks.
Need dating coaching? Check here: www.krioda.com