Looking for a Slavic date? Lost in the variety of dating sites for Slavic women? Want to know how to avoid dating scams?
Stay with us and you will get the answers! 
We will give you a description of the top dating sites for Slavic women. And before that, we will present our criteria for analysing these platforms in order to make our review more objective and reliable. 
In addition, so that you are better equipped and prepared for dating with Slavic women, we will provide you with a set of special and unique features of Slavic women.
Reasons Why You Can Trust Krystyna
Criteria of Our Selection Slavic Dating Sites
So, you have decided to start searching for a partner with the help of a dating site. And now you face the dilemma of how to choose an appropriate and suitable one. 
Fortunately, I'm here to guide you.
Allow me to offer valuable insights into selecting a trustworthy dating site which is worth spending your time and money, and which can really help you to find a date. 
To help you make your decision, we'll look at the following key criteria:
By understanding and evaluating these criteria, you'll be better equipped to choose a dating site that matches your goals and provides a fulfilling experience.
The Best Slavic Dating Sites - According to Our Team
Among the great variety of dating sites for meeting Slavic women we have chosen the best ones for you. We have researched them using our criteria and are now ready to give you our reviews.
Loveme.com - Since 1995 581 Tours & 1,351 Socials
Registration is free and not complicated. It only takes a few minutes to fill in all the required details such as gender, name, date of birth, email, country and an email address. 
There are questionnaires about physical appearance and personal background required. And they differ depending on gender. Females should give more details about their appearance and males about their background. Women are required to upload a photo, while men are only offered to do so.
Loveme.com has several unique features such as
Loveme.com has a very wide number of female profiles from all around the world. If you want to find precisely a Slavic woman you can use Advanced Search specifying a country or even a city. 
Another way to find potential Slavic brides is to take a Singles Tour to Eastern Europe. They also offer personalised clubs to many Eastern European countries. There are a vast number of beautiful Slavic women who are single but with a great desire to meet serious men.
The cost of the services is quite high, according to our bloggers Yulija and Olga. For example, the Platinum Membership activation fee is USD 95. From the second month it costs 29.95 USD per month. So not all services are included in the Platinum Membership, but you can get them with a certain discount. 
Finally, I'd like to mention some of the features I liked the most
GenerationLove.com - Made in Germany
GenerationLove.com is a popular International dating service and online community that is active in Eastern Europe. 
The platform is designed to make it easier and better for people to find love. It provides different tools and options that help create strong connections and support lasting relationships.
Sign up is free and of medium complexity. It consists of 9 required fields. For faster registration you can use your Facebook account. Just after the verification of email address you can start to search your potential date. 
Unique Features in Our Review
At GenerationLove.com you can browse through thousands of profiles of singles in Ukraine and Eastern Europe. With the help of Search filters you can narrow down your search for a better match. 
If you are serious about finding a Slavic bride you can use services such as Matchmaking and Personal Meeting. They offer personalised search assistance and face-to-face meetings with Slavic women which can increase your chances of success.
GenerationLove.com does not offer paid membership options. However, there is an internal currency called Coin for purchasing services.
What our ADJ bloggers Olga and Yulija like most about GenerationLove.com is 
The things that are no really good 
Behappy2day.com - Established in 2004
BeHappy2Day.com is a website where you can find love from all over the world. It helps people from different cultures connect and gives singles more chances to find loving relationships that really matter.
It is free and easy. It only takes a few minutes to fill in all the fields or just use your Google account. You will need to enter your name, email, date of birth, country and orientation. 
Once you have completed your details, confirm that you are 18 or over and an email will be sent to you with your unique login ID and password.
To discover potential Slavic brides on BeHappy2Day.com, go to the special section for Slavic women. There, you can use advanced filters to make your search more specific, even selecting a particular city if you want. This helps you find the right match more easily. 
BeHappy2Day uses a system where members pay with credits, unlike many other dating sites that use monthly payment plans.
The best things about BeHappy2Day are as follows
The things that Olga and Yulija are not happy about
Despite having a mostly empty profile, I've been getting a lot of messages asking to chat. Some reviews from other users suggest that there could be profiles that are more interested in making money from users or even engaging in scams.
CuteOnly.com - A Great Opportunity For Affordable Slavic Dating
CuteOnly.com is an international dating site that helps women from countries of the former Soviet Union to meet Western men for meaningful relationships.
The process of signing in is straightforward and free of charge. To complete the registration you will need to verify your email address and that is all. You can also use your Facebook, LinkedIn or Google account to sign up in seconds. 
CuteOnly.com has its own blog. You can find lots of information about dating and marrying women from all over the world, including Slavic women. The search filters have various criteria, giving you the opportunity to find your perfect match.
In order to have access to all the benefits of CuteOnly.com, you may select the membership of your choice:
What stood out to me about CuteOnly.com is:
However, there are things Olga and Yulija are not so keen on:
Our Quick Tips to Avoid Slavic Dating Scams
Exploring the world of online dating can be tricky, especially when it comes to avoiding scams. Slavic dating scams are a concern for those seeking love from Eastern Europe. 
To stay safe, prioritise communication on reputable platforms, be wary of rapid developments and never send money to someone you haven't met in person. Request video calls to verify identities and research profiles thoroughly. 
Trust your instincts and if something seems too good to be true, it probably is. By staying attentive and informed, you can reduce the risk of falling victim to Slavic dating scams and foster genuine relationships.
Read more about online romance scams:
Keep This in Mind When Dating Slavic Women!
Every person is unique, but we chose the most important points.
Remember that building a meaningful relationship is about understanding, consideration and mutual support.
In conclusion, remember that building a meaningful connection with Slavic women, or anyone for that matter, is based on mutual respect, genuine care, thoughtful gestures, and supportive actions. 
By following these guidelines, you can create a positive and fulfilling dating experience that leads to a lasting and meaningful relationship.
You want to learn how to find an amazing Asian woman and have unforgetable international dating adventures but don't guess where to start. Don't worry, we can help! ☝️
Ask Krystyna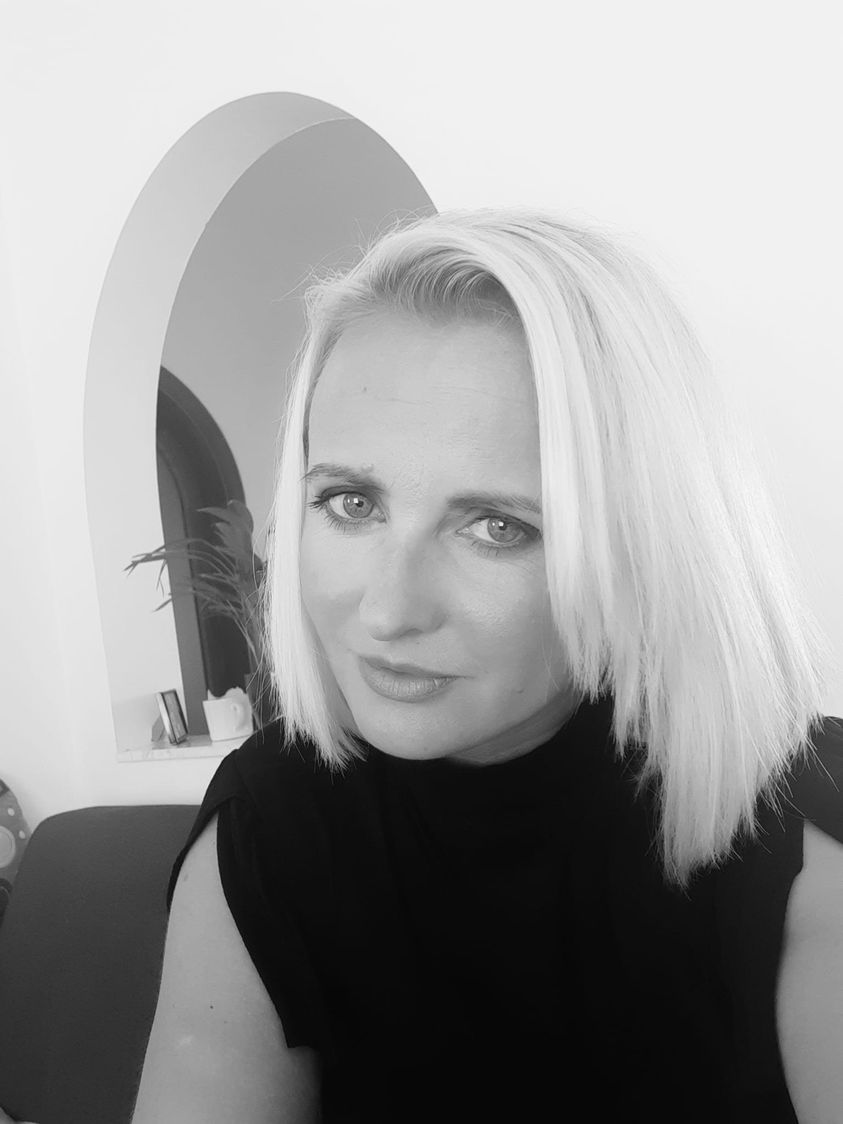 Hey there! 🙂 Krystyna here. Welcome to Asian Dating Journal!
Writing on International dating, romance scams and relationships so you don't have to feel alone on your Asian / foreign dating journey.
Krystyna is a dating blogger and coach that focuses on helping Western men to connect with foreign women. In her guides, she speaks from her own experiences and gives field-tested tips & hacks.
Need dating coaching? Check here: www.krioda.com