I have scoured the internet for some of the best dating sites to meet Singaporean matches and I have to say that SingaporeLoveLinks is arguably one of the best sites out there. The website has the ability to uniquely match both single individuals that are out to find a serious relationship and love as well.
A quick snapshot of the platform and you will immediately notice that the app promises to help you discover your perfect match. According to the love and relationships app, they use a unique technology in database matchmaking to ensure that you find your perfect match. Continue reading to find out more about SingaporeLoveLinks.
Reasons Why You Can Trust Krystyna
SingaporeLoveLinks – Briefly about the company
As I mentioned earlier in the introductory paragraphs of this post, SingaporeLoveLinks is a Singaporean matchmaking site and a subsidiary company of Cupid Media Pty. Ltd. This is a company that has enjoyed tremendous growth in the world of database-driven matchmaking sites.
Security & Anti-Scam Policy
89%
Furthermore, I read somewhere on the platform that it doesn't matter where your match is in the world because they will do their best to find your perfect match just for your sake. I honestly think this is pretty amazing.
How good is the SingaporeLoveLinks profile quality & authenticity?
I must say I am in awe of the SIngaporeLoveLinks profile quality. First off, your profile content comes with an overview, or rather, a snapshot of who you are and the kind of match you hope to get from the platform.
Also, I must mention that these SingaporeLoveLinks profiles are quite detailed, making them very informative. Since your profile will be visible to approximately everyone without any form of subscription, it will be a plus for you and one step closer to finding your perfect match.
Although you can access full-sized photos of your potential matches, I must point out they are quite strict on matters involving messaging. Nonetheless, you will probably love the 'Personality' tab, which allows you to provide some answers to questions that will help others learn something extra about you.
It is interesting to know
That SingaporeLoveLinks doesn't only cater to its Singaporeans but also citizens from other countries like Japan and the United Kingdom.
The registration process at SingaporeLoveLinks.com
I may understand how eager you must be to meet your perfect match and they do too. That is why the registration process is pretty seamless, fast and user-friendly. Therefore, you don't have to spend a lot of time signing up. In about a minute, you will be through with the entire process.
However, I suggest that you have the following information in mind before you embark on signing up:
When you fill in the above information, you can immediately begin to search for your probable matches online.
Unlike other sites, I realised that they don't send a verification email because they have something else in mind entirely. From their profile tab, you will easily upload an image of your valid passport, national ID or driver's licenses. But they will only use this information for the sake of verification. You don't have to worry about your information finding its way to third-parties.
SingaporeLoveLinks app in our review - mobile dating experience
One of the downsides of SingaporeLoveLinks is that you will only get a downloadable app from Google Play. Therefore, other operating systems, like iOS, are disadvantaged. Nonetheless, Android users will enjoy the user-friendly features and performance as they would on their website via a browser.
You don't have to worry about adjusting because everything is pretty much the same on the mobile app or mobile browser. Furthermore, random facts that you won't believe are true are that the moderators and platform's admin always monitor the app to ensure that your privacy, phone and benefits are always fully protected.
Did you know?
SingaporeLoveLinks uses database matchmaking technology, a type of specialised program that functions to analyse your personal information from your profile and try its best to pair you with your best match.
Design and usability of the platform
This is where I felt SingaporeLoveLinks let down to some extent. This is because it's not exactly among the worst I have seen, but the platform's design feels too plain and simple. Although some may find their choice of colours quite pleasing, they could have done a lot better, especially when compared to their competition.
However, on an overall perspective, despite the design shortcoming, the usability is pretty great. I loved how quickly the pages were loading and with minimal downtime. Also, you won't easily come across errors, which I found quite impressive.
SingaporeLoveLinks viewing & communication features
SingaporeLoveLinks is one of those special sites where you won't find any fun activities like games because their business helps you find your true love from their site. Since they don't offer any fun activities, they have included special features for viewing and communication like:
Free and fee-based services at SingaporeLoveLinks
Some of the basic features on the platform I found are free. For example, after you sign up, you can search for your matches for free, but the search criteria will be quite limited. Some of the other key free services you can expect are:
The fee-based services offered
When you upgrade your membership by paying the stipulated fee, you immediately become able to explore more options because more features become readily available to you. Well, this is depending on the chosen membership. Some of these services include:
Our advice to you: regardless of your status or gender, you can trust that there are high chances you will find your perfect match on this platform.
Costs of premium memberships in an overview
I must say, subscribing to premium membership plans will open up a world of immense matching possibilities, with the choice of either gold or platinum membership. This choice will be entirely up to you.
Although I discovered that both of these memberships allow restriction-free communication, the platinum plan allows you to enjoy the use of advanced matchmaking algorithms, which means higher chances of finding the perfect partner.
Moreover, our advice to you is that you keep in mind that it will renew automatically upon expiry regardless of the plan you choose. If you want to continue enjoying interactions, you must ensure that your funding source has enough funds for auto-renewal.
If you choose to stop your subscription, all you need to do is alter your billing preferences from the settings tab. Although I wouldn't advise you to expect a refund because they don't guarantee it. I broke down the plans as follows:
What payment options does SingaporeLoveLinks accept?
When you subscribe to SingaporeLoveLinks, you can opt for their premium plans to enjoy the most out of the dating site. However, you may be wondering how do you get to pay for your premium membership. The platform allows payment from:
The best payment method from these two is only a matter of preference. Therefore, it will be up to you to choose what works best for you. However, you have to keep in mind that the subscriptions auto-renew themselves upon expiry.
This means that you have to ensure your funding source is loaded enough to cater for an auto-renewal if you wish to proceed with your membership.
Is SingaporeLoveLinks a real dating site?
This is a question you will probably encounter as you try finding the best dating site to meet your perfect Asian match. Before I answer this, I feel it is important to put it out there that SingaporeLoveLinks is a subsidiary of Cupid Media, which is among the most trusted leaders in the world of dating.
Because of such trust and experience, I contend that this is a real dating site with real testimonies from different parts of the world.
Anti-scam policy at SingaporeLoveLinks in our check
Like many other dating platforms, SingaporeLoveLinks engages numerous members and you can easily become a target of romance scams online.
Since the site doesn't want any of their customers to fall prey of ill-minded individuals, they have put measures in place to safeguard your sensitive information, which is why they've earned the trust of their members over the years.
Furthermore, there are admins and moderators to ensure that nothing fishy happens under their watch.
Conclusion: Is SingaporeLoveLinks.com legit?
From all the above, it is pretty safe to conclude that SingaporeLoveLinks is a legit dating site since it acts as an instrumental bridge for people looking to find serious relationships, not only among Singaporeans but foreigners as well.
The last update was performed on September 21, 2023.
You want to learn how to find an amazing Asian woman and have unforgetable international dating adventures but don't guess where to start. Don't worry, we can help! ☝️
Ask Krystyna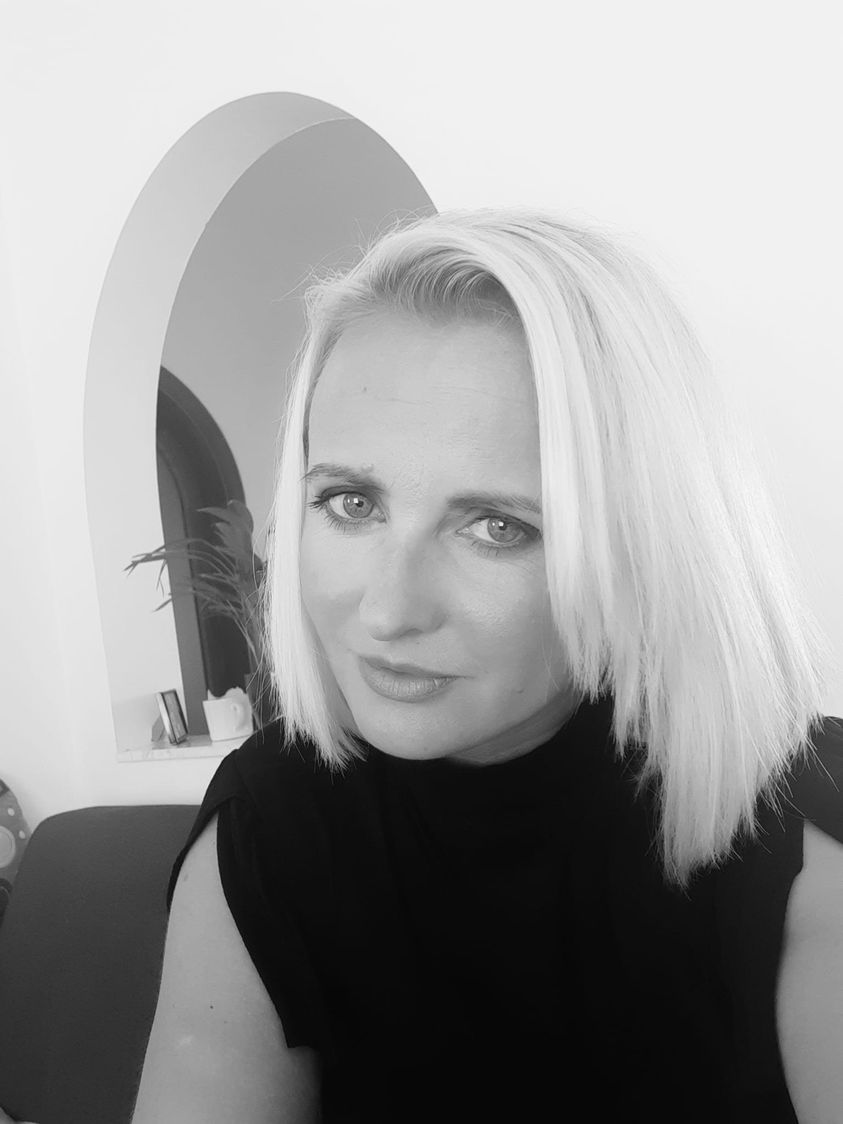 Hey there! 🙂 Krystyna here. Welcome to Asian Dating Journal!
Writing on International dating, romance scams and relationships so you don't have to feel alone on your Asian / foreign dating journey.
Krystyna is a dating blogger and coach that focuses on helping Western men to connect with foreign women. In her guides, she speaks from her own experiences and gives field-tested tips & hacks.
Need dating coaching? Check here: www.krioda.com