One of the most popular locations where men look for potential partners and online love has to be Asia. There are so many online dating sites that claim to provide only the best online dating experience, the most beautiful Asian girls, and tight online security.
However, how many of these sites are truly legit? Orchid Romance is an online dating platform that also offers the opportunity to meet single Asian women — or do they? 
Let's take a look at OrchidRomance and if it really is an online dating site worth visiting. 
Reasons Why You Can Trust Krystyna
OrchidRomance - A Summary About The Service
To find out more about the OrchidRomance online dating site, I visited the "About Us" section, where you'd usually find a mission statement and company details. I did find a mission statement, but I did not find any company details. 
According to its mission statement, OrchidRomance strives to be a place connecting individuals from all over the world. The site further claims that it makes a concerted effort to connect individuals from different continents and to provide an online platform where meeting and connecting with other individuals is a pleasant experience.
This section also pre-warns potential customers that, apart from getting free access and a profile, other options will not be free. Unfortunately, the "About Us" section is hidden away at the bottom of the page, so chances are most people will not locate it unless purposely looking for it.
After conducting a Google Search on top of looking at the site information, there was still no sign of the company owning this online dating site, which is not a good start to any online dating site review. 
Ultimately, transparency is a crucial component anyone should be looking for in a reputable online dating site. 
How do you set up your profile at OrchidRomance?
Setting up your profile starts with the sign-up process, which is as easy as providing your name, date of birth, email, and password. You don't even have to provide your last name, and the only "verification" component I needed to complete was to click the "I'm not a robot" CAPTCHA. That's it – and I was in. How easy is it for anyone to get into this site, including scammers?
Next up is a quiz meant to give your profile some beef, but you don't have to do any section of the quiz if you don't want to, which makes it a bit ironic, don't you think? A reputable online dating company should ensure that there are no empty profiles on its platform as this gives the dating site a shady look..
The quiz includes questions like "what is your goal here,"  where do you work, are you married, your level of English proficiency, choosing words to describe yourself, early bird or night owl, and more. Come to think of it, these are the exact questions I've found on several other shady online dating sites. 
Actually, that was only part one of the three-part quiz. Now, you have to describe the physical attributes of the woman you're looking for. Then, finally, you need to add a profile picture, or skip the step, as nobody is going to be doing any verification checks. 
The only mention of any verification checks on the site is the following statement:
"We have members on the site that chose to get through a detailed verification procedure and get status "validated". But, you are not required to get verified to join the website."
The validation process is a complete mystery, and it is also not clear who exactly gets validated as I did not get the chance to opt for profile validation. 
There is also a half-hearted notification to verify the email address you used to sign up at OrchidRomance. The reason I call it half-hearted is because you can still go on and navigate the site without completing this confirmation step. 
Operator not recommended / blacklisted
After taking a closer look at all the features, external customer reviews, reputation and costs of this dating site, we came to conclusion that the operator does not offer untrustworthy services. It's unlikely you'll find any real dates here.
Does OrchidRomance have a mobile app?
After scouring the OrchidRomance site for any information about an app, I concluded that there are no mobile app options. This is not necessarily a sign that the site is a complete scam; however, providing an app for customers signals a well-rounded online dating platform. 
On the other hand, when it comes to mobile apps, they need to be just as functional as the online site to be considered on-standard. 
User Quality in our Profile Check
Asian girls are famous for their natural beauty. Thus, there should be no reason for them to ruin their profile pictures by wearing excessive makeup, or for the pictures to be edited onto the point of no return. 
However, after scrolling through the profile section, this is exactly what I found; the majority of profile pictures were women wearing heavy makeup, some of the photos were badly edited, and another thing that caught my attention was that the backgrounds of most of the profile pictures look like those you'd find in a photography studio. They are all blurred, but all of them have the exact same look. 
With not much to look at in this section, except one or two real-looking profile pictures, one of the most obvious conclusions is that these girls are the faces of fake profiles
Usability and Interface of the Platform
The online platform is user-friendly and functional. The landing page is a picture of a gorgeous Asian girl and the page has a nice look, but after logging in, you'll be greeted by a much simpler design of mainly orange, black, and white. 
If minimalism was the goal, the design team definitely reached it, but not in a very fashionable way. 
When clicking on a profile, you'll find some more details and options inside. There is a chat function, extra profile pictures (this profile had seven extra pictures), contact request and meeting request icons.
Then, you'll also find the personal details of the "person" behind the profile. For example, you'll be able to see their location, birth date, relationship status, job or occupation, and proficiency in English. 
A list of interests is also part of the profile setup as well as the age group the individual is interested in, personality type, and hobbies. What was interesting about this profile is that the "profile" was interested in men aged 18-90 years old. That's quite the broad spectrum.
Free and fee-based services at OrchidRomance
Credits are the internal currency used for paid services on the site. Free options: basically nothing except looking at profiles, watching streams, and commenting in the stream's group chat.  
Fee-based options include almost everything else like opening and reading mails, viewing profile videos, using your mailbox or instant chat functions, replying with stickers, sending gifts, and opening any attachments, including photos, in emails. 
The OrchidRomance Costs in an Overview - Very Expensive
To get you in the mood for purchasing some scam credits, you start off with 20 free coins, which, as you'll see below, is not enough to do something substantial on the site. 
Customer Reviews of OrchidRomance at TrustPilot & SiteJabber
When looking on SiteJabber, I found only 33 reviews, and from these reviews the OrchidRomance dating site received an overall 3,8 out of five, which is lukewarm at best. 
The top critical review called OrchidRomance "worthless" and accused the platform of not having any real members. Also, on SiteJabber, there is no company information, and no company representative present, which is dink of dodgy.
Trustpilot never lets you down with its reviews, and it gave OrchidRomance 2.8/5. No verified company details are available  on the Trustpilot platform (red light), and this score pretty much speaks for itself. The majority of reviews gave this dating site only one star, and the top critical review calls Orchid Romance a "very expensive romance scam."
Michael Emerita
"OrchidRomance online dating site offers one of the best services where you can get live communication and plenty of friends. I have been using this site for a few months now, but am getting along quite well with positive results. I corresponded with a friend, a young man to be specific, who lives in America. We found a lot of things in common from themes to sympathy."
Robert Dixon
"I am in love with this international dating site for the great services they offer. Everything in OrchidRomance is clear and simple, nothing complicated, even for individuals who don't know anything much about the online activities."
Roy
"Imagine, there are few male profiles on OrchidRomance.com, so what are all those pretty ladies doing there? They are all speaking in a similar manner. This means that all the girls are fake!
What security features does OrchidRomance have?
If we're talking about serious security measures regarding profile verification, there are none. The only form of security OrchidRomance has is for new users to verify that they're not robots. 
How do I delete my OrchidRomance account?
After navigating my way towards my profile settings, I got an unpleasant surprise as it's not possible to delete your account after you've created one. Your only option is to deactivate, 
When requesting a deactivation, you're requested to enter your password. 
Now the company has my details on record, which is something one should try and avoid. That's why reading online dating site reviews is so important.
Blacklisted Asian Dating Sites & Apps:
Our verdict - OrchidRomance Cannot Be Recommended
From this investigation, it is clear that OrchidRomance should be the last place you go looking for your forever Asian beauty, or any connections for that matter, as there are none due to fake profiles.
I strongly suspect, after looking at the site and the reviews, that chats are run by a company team, and that there are minimal real female profiles on the site. Wasting your money on an incredibly expensive credit system that will give you nothing in return is definitely not worth it. 
TOP Alternatives to OrchidRomance
You may choose to use another online dating site other than OrchidRomance.
The legit options are:
LoveMe.com (A Foreign Affair)
This online dating site goes by the name "A foreign Affair." It is an international matchmaking and dating site that connects singles across the world. This dating site is suitable for singles who are into interracial dating, casual flirting, and deep commitment.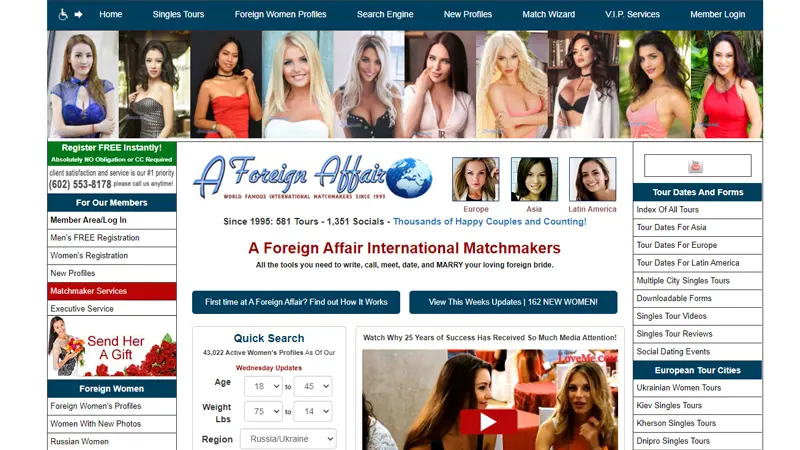 You can try or use their services for free. Single women are eligible for free messaging; otherwise, men can't send or read messages for free on LoveMe.com.
You need to pay $95 once to activate a platinum membership and $29.95 monthly. Some of the services you will enjoy include:
This is another top alternative online dating site for people interested in dating Asian women. This site offers great features and services to make your search fast and easy.
You can respond to any member without upgrading your account to premium.
The features available makes it easy to use this site to find your loved one, like sending and receiving messages, live chat, and advanced matching algorithms. The search feature is one extensive feature that can help simplify things.
There are two membership categories: platinum and gold membership. You will pay $34.99 for platinum and $29.98 per month.
Last Updated on May 22, 2023
You want to learn how to find an amazing Asian woman and have unforgetable international dating adventures but don't guess where to start. Don't worry, we can help! ☝️
Ask Krystyna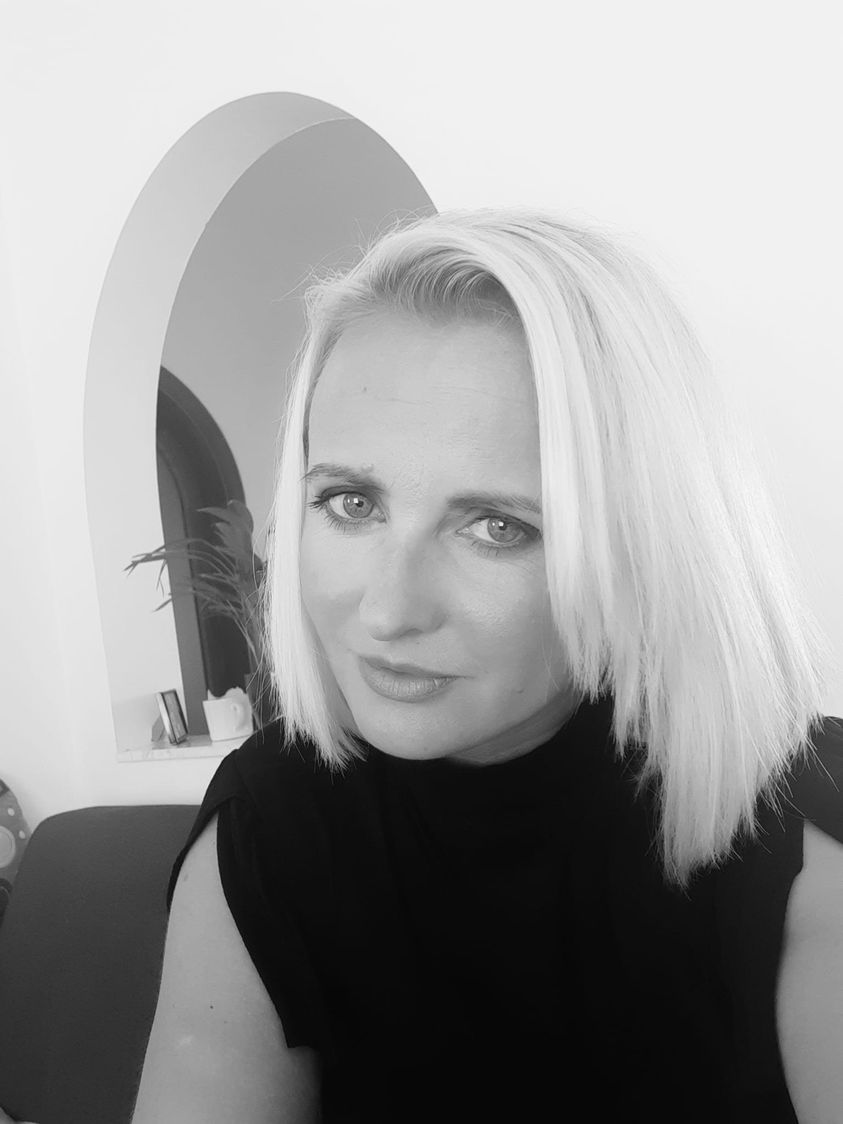 Hey there! 🙂 Krystyna here. Welcome to Asian Dating Journal!
Writing on International dating, romance scams and relationships so you don't have to feel alone on your Asian / foreign dating journey.
Krystyna is a dating blogger and coach that focuses on helping Western men to connect with foreign women. In her guides, she speaks from her own experiences and gives field-tested tips & hacks.
Need dating coaching? Check here: www.krioda.com