It is a blessing to meet a soulmate who shares your beliefs, understands your cultural code, religion, and speaks your language, even outside your native country. 
You might be wondering if such a connection is truly possible and whether dating sites can assist you in finding such a match. Is there a specific dating platform for Tamil people, and is it legitimate?
Welcome to our latest review! Today, we will delve into everything about the dating platform for Tamil singles – myTamilDate.com. 
We will examine profiles, analyse the platform's usability and interface, investigate the free and paid services available, and take a look at cancellation policy.
Reasons Why You Can Trust Krystyna
MyTamilDate.com - A Brief Summary About the Service
myTamilDate.com was founded by two friends Shivanu Thiyagarajah and Aravinthan Ehamparam in 2014 in Toronto, Canada. The platform appeared like a logical progression from TamilCulture.com which serves as an online communication hub for the global Tamil community. 
myTamilDate.com has gained recognition as the go-to dating community for single Tamils worldwide, having served its users faithfully for nearly a decade. 
With a reputation built on trust, this platform has become a preferred choice among the Tamil diaspora in Canada, USA, UK and more. 
How Do You Set Up Your Profile at MyTamilDate?
I think you are interested in the process of registration and setting your profile. Be sure I'm going to give a detailed description of it.
There is a long and complicated procedure for setting up your profile. Although the platform is focused on Tamil people, there is a possibility to register for any other person regardless of origin, religion and orientation.
It is good news: the registration is free! I must admit that there is a very serious approach to your profile setting. 
First, you need to give your phone number to receive a code to start the registration process. Then you should verify your email address. After verification, you need to upload three portrait photos and spend some time filling up to twenty fields about yourself, your hobbies, habits, and preferences.
When you finally get everything done and want to start using this platform, you face an unpleasant but important requirement – you have to wait for profile approval up to 48 hours after-registration. And I really understand the reason. If your goal lies in creating a safe and trusted community, you need time to check each person who wants to join it.
Does MyTamilDate Have a Mobile App?
Are you looking for a dating platform with a mobile app? Or maybe you prefer using the website version? There are always pros and cons of every option, and there is no one correct choice.
For myTamilDate.com developers chose a flexible website version which was initially designed for mobile phones and later was adapted for desktops. They consider it more convenient for customers than downloading another app.  
User Quality in Our Check (The Profiles)
Obviously, it is almost impossible for the dating site to be completely safe from scammers. Even the most thorough screening can allow scammers to register.   
While doing my research as an expert, I realised that most of the profiles on myTamilDate.com are real. The photos are usually from real life and show real people.
In the profile you will find several photos which are manually checked. This is another reason to consider the profiles as real. Then you can see about ten different fields with brief information about a person's appearance, character, relationship goals, religion and so on. 
To get to know a person better, there is a small questionnaire with questions like "tea or coffee", "cooking or buying food", etc. I think it can really help people to create engaging dialogues and make deeper connections, which can lay the foundation for a potentially lasting and meaningful relationship.
Usability and Interface of the Platform in Our Review
I want to admit that the platform makes a really good first impression. It tends to be a modern dating site mostly for Tamil singles from Canada, UK, USA and more. 
Despite the absence of a dedicated app, myTamilDate.com has a responsive web design. This allows users to access the dating platform on various devices including computers, laptops and smartphones without having to download a separate application.
I discovered that there are no filters available. myTamilDate.com uses a matching algorithm to discover members who closely align with your preferences, and you have access to only those profiles that match your interests. From the very beginning you will find yourself among people who potentially share your beliefs and priorities.
Additionally, myTamilDate.com offers a convenient feature allowing you to block specific members from contacting you, which proves beneficial if you receive numerous responses from individuals you're not interested in.
Free and Fee-Based Services at MyTamilDate.com Compared
As you might be aware, the majority of dating sites typically offer a combination of free and fee-based membership options, and after conducting our research, we have gathered information on the services provided at MyTamilDate.com.
The good news is that MyTamilDate.com does not employ an internal currency system (Coins). Instead, users only need to pay for the membership to access and enjoy the platform's services fully.
The MyTamilDate Costs in an Overview
As a dating blogger, it's reassuring to discover that there are no hidden fees or extra charges beyond the monthly membership cost.
The platform offers three trial membership options:
After the trial period, the paid membership option is available at a rate of $19.82 per month. This means that users can continue enjoying the premium features and benefits at this fixed monthly rate.
If you no longer wish to use this service, please be aware that the paid membership will be automatically renewed. To avoid further charges, make sure to cancel the membership before the end of the current paid period.
What Security Features Does MyTamilDate Have?
Every respectful web site takes good care about safety and a secure environment for its customers. I want to check how myTamilDate.com handles this task and what instruments they use to solve it. 
It's great to know that myTamilDate.com prioritises the security and privacy of its users. By using an SSL connection, the website ensures that all data transmitted between users and the server is encrypted. This encryption makes it technically challenging for any third party to intercept or access the messages or other sensitive information being exchanged on the platform.
My Tamil Date requires email confirmation for registration to prevent fraudulent profiles. Additionally, all photos are manually approved to protect users from interacting with fake or misleading accounts, ensuring a safer and more reliable dating experience.
How Do I Delete My Account at MyTamilDate.com?
There are two ways to handle your account on myTamilDate.com. If you plan to return, you can pause it, saving your details while hiding your profile. Alternatively, you may opt to permanently delete your account. 
Cancelling the account is free and can be done online. Please remember to cancel any subscriptions or paid features before deactivating or deleting your account. 
You also have the option to unsubscribe from mailing lists and notifications to stop receiving updates from myTamilDate.com.
Our Verdict: You Can Try This Site!
Regardless, myTamilDate.com was initially designed for the global Tamil community, everyone can try it. The site is genuine, with no appearance of fake chat scams or deceptive subscription practices. 
The platform offers certain services for free, but for enhanced features and unrestricted communication, users can opt for a paid membership, which provides greater convenience and functionality. While subscriptions do auto-renew, cancelling them appears straightforward. 
Online reviews, including our own experience, mostly reflect positive feedback about the platform, indicating its reliability and user satisfaction.
Analysing all the options and services myTamilDate.com offers, our verdict: Recommended!
You want to learn how to find an amazing Asian woman and have unforgetable international dating adventures but don't guess where to start. Don't worry, we can help! ☝️
Ask Krystyna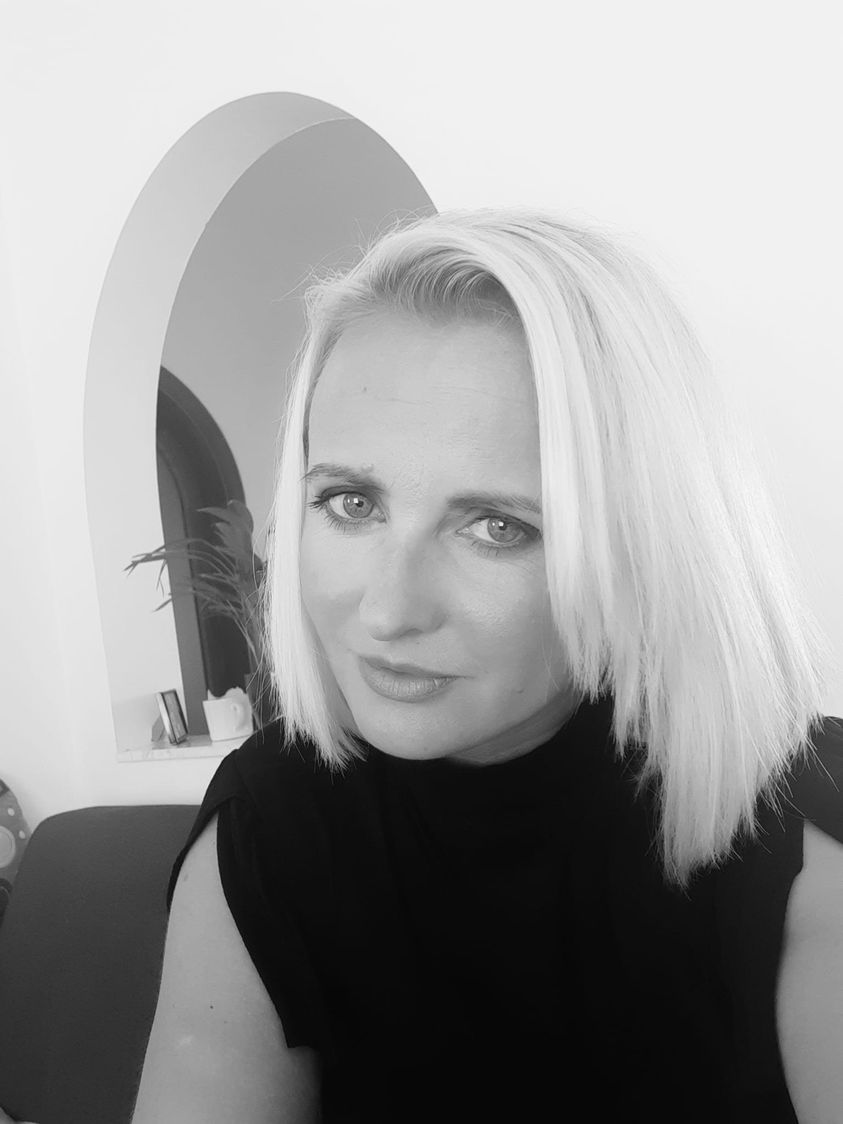 Hey there! 🙂 Krystyna here. Welcome to Asian Dating Journal!
Writing on International dating, romance scams and relationships so you don't have to feel alone on your Asian / foreign dating journey.
Krystyna is a dating blogger and coach that focuses on helping Western men to connect with foreign women. In her guides, she speaks from her own experiences and gives field-tested tips & hacks.
Need dating coaching? Check here: www.krioda.com