MalaysianCupid is among the many sites currently being run by Cupid Media Pty Ltd. The site is meant to cater to the needs of singles in Australia, Great Britain, the United States, and Malaysia.
Based on what I have seen so far, the website promises to provide its members with an opportunity to meet their life partners. Despite the distance, cultural and communication differences, MalaysianCupid is committed to ensuring that all its members get to find their one true love. By press time, the website had over a million verified members, which means everyone has a chance of finding the one they are looking for and ultimately falling in love.
Reasons Why You Can Trust Krystyna
MalaysianCupid - Briefly About the Company
MalaysianCupid is a part of the Cupid Media empire that was established in 2000. Its parent company operates a niche of websites, all focusing on the dating scene. The sites, just like MalaysianCupid, are all based on special interests, ethnicity, lifestyle, and physical appearance.
Security & Anti-Scam Policy
94%
In the last few years, the company has helped more than thirty million people find their soulmates. It currently covers areas such as the Middle East, North and South America, Asia Pacific, and Europe.
How Good Is the MalaysianCupid Profile Quality & Authenticity?
MalaysianCupid sets itself apart from other sites in the fact that standard or free account holders can also access potential member's information.
Some of the information a free member can access includes gender, age, country, and location. Additionally, members also get to view all the recent pictures as they are uploaded. Interesting to know is that our team didn't have a hard time locating information related to the other users.
From what we gathered, it doesn't take long for the user to collect information such as the potential matches' body appearance, favorites, religion, and even everyday lifestyle choices. Did you know that you can use the advanced search criteria to check on what they like? For example, you could run a search for the dress style, food, music, or book!
Interesting to know
The platform is equipped with the latest and most progressive technology anyone can expect to find on a dating platform. It aims to make the dating experience both interactive and enjoyable.
The Registration Process at MalaysianCupid.com
Registration at Malaysiancupid is a three-step process. You start by registering a profile, which you can do by either using your email or granting the website access to your Facebook profile.
Depending on the mode you have chosen to use, you will need to create a profile before you can adjust your search settings. Adjusting your search settings allows you to target the members you are most interested in while sifting out those that don't meet your love interests.
Once the profile is ready, all you have to do now is start browsing the available profiles. We recommend that you carefully check each profile before you can start messaging. It's the only way to know whether you will get a response or not!
MalaysianCupid App in Our Review - Mobile Dating Experience
Interesting to know is that the app is only available for Android users. Anyone interested in it can get it from the Google Play Store. Based on what we have seen, the app is not very different from its web version.
For example, its design and colors are very similar to what you will see when using the web version. Additionally, whenever you click on a profile, you get to view the profile photo, all their details, and the photos they have uploaded recently.
If you want to check your visitors, favorites, messages, and interests, you should check the uppermost part of the app. For those who are always on the move, this app should work well for you, provided you have an Android phone.
Design and Usability of the Platform
MalaysianCupid ranks highly when it comes to its design and usability. Our advice to you is to carefully go through the website to locate the features you are seeking. You will be surprised to note that almost all those features are located in easy to access places. Moreover, its design doesn't disappoint in any way.
On every page you access, you will find a blue header highlighting all the features you may need. Beneath the header is a subheader with a white background that will not make your eyes strain. Every profile has a photo that is accompanied by essential details such as the chat option, interests, and gallery button.
Whenever you click on a photo, you can expect to find a white background, with all essential details highlighted using a gray line. If you want to know whether the details match yours, all you have to do is look for a blue line.
Malaysiancupid Viewing & Communication Features
Making contact on MalaysianCupid isn't as hard as you would imagine.
As soon as you login into your account, you will automatically be redirected to the special feature section. Here, you get a chance to view all the online members. You can also scroll through the page to check your special interests and even interact with the standard members.
Free and Fee-Based Services at MalaysianCupid
As it is, MalaysianCupid is the leading dating site in Malaysia. So, your chances of finding a partner are high. However, as you continue to look for a spouse in this Asian country, we recommend that you consider upgrading your account from free to paid. While the free membership allows you to view user profiles, there's only so much you can do with it!
A good example is the fact that free membership only allows you to browse and look. But did you know that with a paid subscription, you could easily chat and respond to messages? Additionally, with the paid service, you also get to translate messages to your preferred language, rank above others, video chat, and get access to the advanced search algorithm.
Costs of Premium Memberships in an Overview
While MalaysianCupid accepts both free and premium users, the premium users do have an advantage over their free counterparts. A paid subscription offers you an opportunity to not only view available profiles but also reach out to all your matches.
Based on what we have seen, the premium memberships are as follows:
As you can see, there is a big difference between Gold and Platinum memberships. Gold membership enables you to surf and check profiles incognito. It also allows you to send messages and video conferences.
Platinum users, however, have an upper hand in that they can make their profiles more visible, highlight their pages, and also get more profile space.
What Payment Options Does MalaysianCupid Accept?
Based on my experience, upgrading your account does come with numerous benefits. You are probably wondering how you can go about doing the same. Well, let me break it down for you, MalaysianCupid accepts the following payment options:
For the credit card, it means you need to have a prepaid card that has been dispensed by your bank. While the charges may reflect on your monthly statement, you can be sure that Malaysiancupid will keep your membership private.
Did you know that the platform had a renewal feature?
What this means is that when you have a paid subscription, it will automatically get renewed before the cut-off time. The good news is that you can always turn this feature off if you no longer need the subscription or if you have found your soulmate.
Is MalaysianCupid a Real Dating Site?
MalaysianCupid is as real as you can expect it to be! And based on my experience, the website is totally real. To make things clearer, the website is owned by a renowned international dating company. Additionally, its office and postal addresses are prominently displayed on the contact page.
Users that would like to communicate with their customer support team can do so by placing a call to their offices. Some of the numbers listed are for countries such as Canada, Australia, the USA, Japan, and the UK. This means you have someone to talk to whenever you have an issue.
There's also an international hotline for members calling from the countries not listed above. In terms of pricing, everything is transparent, and there are no hidden charges.
Anti-Scam Policy at MalaysianCupid in Our Check
We all know that the internet is filled with all kinds of weirdos and scammers. It's why it's always recommended to take your time before 'connecting' with anyone online.
But based on what we have observed, MalaysianCupid takes the security and safety of its members quite seriously.
In a bid to prevent scammers, all users are expected to send a copy of their photos and identifying documents to the administrators for approval. Once approved, a dedicated icon is placed alongside the profile picture.
The website administrators have integrated an SSL certificate to guarantee that users get to make secure transactions while accessing the site safely. You will also be happy to know that the platform doesn't index user profiles. This means you never have to worry about your photo appearing on a Google search result.
As far as matches as go, the only limiting factor is your preferences.
Conclusion: Is MalaysianCupid.com Legit?
Yes, it is! We have scrolled through hundreds of profiles, and what we have noticed is that they all belong to REAL people.
What's more, their pricing model is not only transparent but also highly accommodating. It doesn't matter which method you want to use to pay for your subscription, you are assured that it's there.
The last update was performed on May 25, 2023.
You want to learn how to find an amazing Asian woman and have unforgetable international dating adventures but don't guess where to start. Don't worry, we can help! ☝️
Ask Krystyna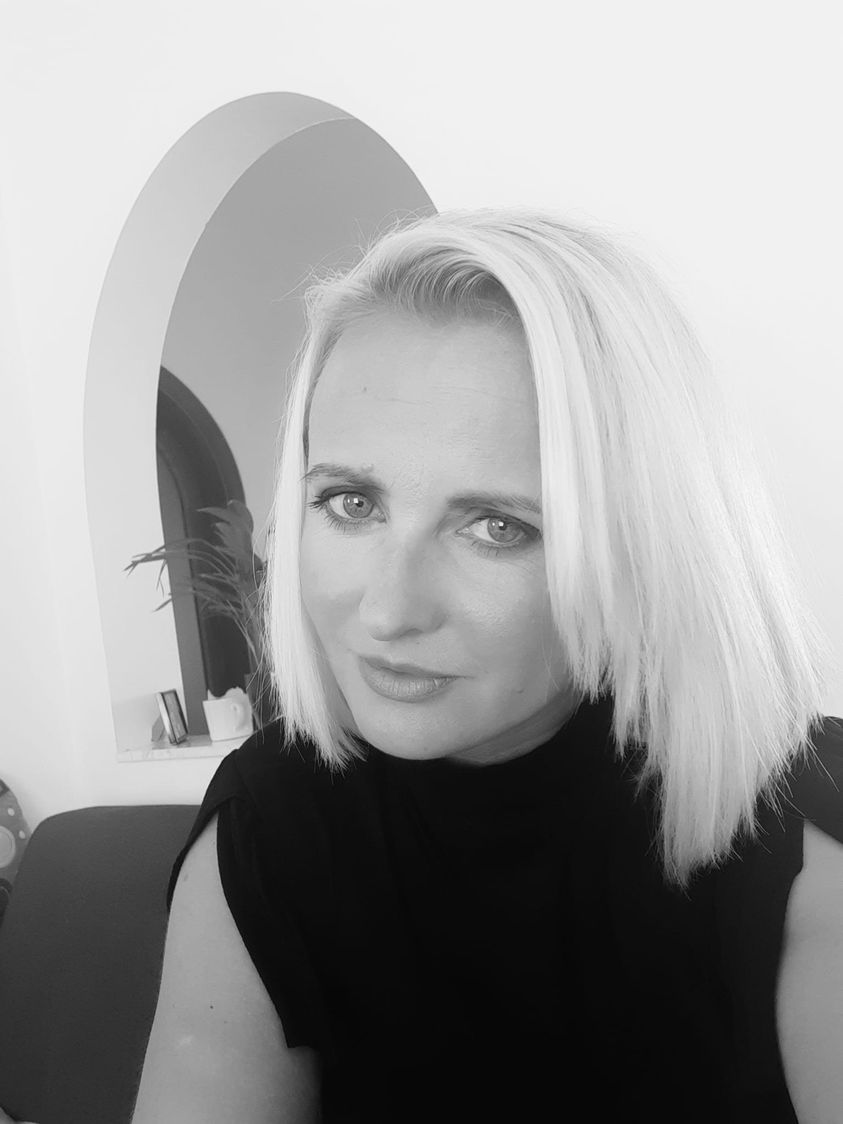 Hey there! 🙂 Krystyna here. Welcome to Asian Dating Journal!
Writing on International dating, romance scams and relationships so you don't have to feel alone on your Asian / foreign dating journey.
Krystyna is a dating blogger and coach that focuses on helping Western men to connect with foreign women. In her guides, she speaks from her own experiences and gives field-tested tips & hacks.
Need dating coaching? Check here: www.krioda.com