Love me is an online dating site offering you fantastic intimate trips than any other Singles Tour and Introduction firm in Latin America, Asia, and Europe (Ukraine). Irrespective of which direction you choose, let me assure you that the services you will get here are excellent and as well the journey will be memorable.
A Foreign affair has more than 25 years in operation in the international dating industry, and from my observation, they understand how to take over profiles and match-make their clients. Loveme.com introduction services offer a variety of assistance globally, ensuring the success of those who have been looking for that special someone.
Reasons Why You Can Trust Krystyna
Loveme.com - Briefly about the company
I can say that Loveme is among the most respected and largest Introduction and Tour Company globally. Founded in 1995, loveme.com has grown exponentially and has its headquarters located in Phoenix, Arizona.
I say that because the company has over 70 talented employees worldwide who assist in conducting and facilitating exceptional Singles Tours from all over the world.
The company's office doors are always open and are presently responsible for hundreds of meetups either for fun, friendship, or marriage. Interesting to know- some of the employees, as well as the founding partners, used A Foreign Affair services to meet and marry their overseas brides.
How good is the Loveme.com profile quality & authenticity?
When it comes to authenticity and quality, A Foreign Affair dating members' profiles are an excellent way to know more about a person before reaching out to them. To register, you need to fill out a personality test as well as answer a different set of questionnaires for males and females.
From my site's experience, there is adequate information that lets you gauge if you want to talk to someone. As a matter of fact, extensive information about members is available comprehensively and includes preferences, relationships, education, and physical appearance.
Apart from that, a self-description section is open to members, and they can write anything they want. Another good thing about this site is that I didn't find any complaints about false profiles in customer review feedback.
The registration process at Loveme.com
To register at Loveme, you have to fill in a questionnaire depending on your gender. I noticed a difference between a female and a male questionnaire when it comes to uploading images. All females signing up need to upload at least two pictures. Contrary, males can accomplish all the signup steps without uploading a photo.
An additional noticeable difference is the questions concerning personal appearance. For females, they need to describe more about how they look, while males need to answer more queries regarding their personal background.
All the same, what I would lie to say is that both male and female questionnaires take a couple of minutes to fill. As well, you can either seek same-sex relationships or register as a straight man/woman. Registration is free, but men will have to subscribe for a membership to use their paid features
Does Loveme have a mobile app?
We want to inform you that at the moment, LoveMe does not have a mobile app, although all the features required are available through a similar desktop or mobile version of the site. In other words, you can create and access a free mobile version through your mobile phone browser. The process is so simple. Just go to Loveme.com the same way you would using a desktop format, and the website automatically changes into a mobile version.
From my experience, the mobile browser uses innovative technology that ensures that every connection feels exciting, intimate, and authentic. Most importantly, the mobile web design makes meeting and getting to know new people feel natural and fun.
Design and usability of the platform
Once you open the website the first time, chances are you may not have the best impression from a general look. The website design appears very basic, a little outdated, and offers a minimalistic look that resembles those developed two decades ago.
All the same, I feel nothing is astonishing as this website was launched in 1995, though we would urge the owners to put some effort into enhancing the page.
The site doesn't have the frills like the modern ones we have today, nonetheless, the functions are easy to handle and straight to the point. However, it appears to include many interlinks and buttons on every page, making it easier to navigate.
Interesting to know
I noticed that these links act as shortcuts to pages you may have gone to before, but you may not know how to reaccess them.
Loveme viewing & communication features
It's also possible to send real-life gifts such as a bouquet of roses, a meaningful letter, or candies to that special one. In Love me, there are two types of messages, but there is no chat function.
When I'm on the site, replies green in color are from those I have already written to previously. The blue ones are initial introduction messages from members interested in the profile information I provided.
Furthermore, when you reach a gift order of not less than 200USD, you receive a free ten-minute free phone call credit with a translator. But you must give a 24-hr notice before scheduling a call.
Did you know?
Messaging is a premium feature designed for males on Loveme while contacting is entirely free for females. However, to receive personalized matches, you need to send a form.
Free and fee-based services at Loveme.com
Perks for Platinum members include:
I want to say that the site is entirely free for women, and only the male members get a Platinum membership. Males must pay a 95USD one-time fee to activate their Platinum Membership. Afterward, they will pay a 29.95USD monthly Platinum renewal fee. Compared to other similar providers of these services, I would say LoveMe is average.
Costs of premium memberships in an overview
Other than the one-time and monthly renewal fees, additional charges include:
Other notable premium features include:
What payment options does Loveme accept?
We would notably say that one of the enormous benefits of this company is credit cards as a payment mode. Luckily, we identified that all payments are automatically billed at the end of each month and deducted from your credit card.
However, other better payment methods are accepted worldwide, and we would advise the site owners to consider adding more banking methods like e-wallets to cater to all international markets.
Is Loveme a real dating site?
I honestly believe that an essential factor in any introduction-orientated business is trustworthiness. The user has to trust the names and addresses given. Members who submit their photos, addresses, and names, must trust the site as well. 
We can say that Loveme seems to understand their responsibilities and feel confident with their system. However, our advice to you is to contact them whenever you experience a problem.
Our review realized that this company garners more media attention than any other firm in this industry. They have featured in major networks, including FOX and BBC. Their success stories have also been featured in The Washington Post, and The New York Times, among many others.
Additionally, they have also featured in numerous documentaries, including the Two Brothers and a Bride – A Foreign Affair. These are random facts that you won't believe are true, but this is how real Loveme dating site is.
Anti-scam policy at Loveme in our check
When Russian ladies are dating foreigners, many are times when men sense a small bit of suspicion. Not everyone who subscribes to the services trusts the ladies, and men generally worry that some of the regional girls from Russia and Ukraine can make an effort to take their cash by deceiving them.
We also recognized that some of the site users are perhaps not skilled and may not understand how real dating sites operate, so they may not be able to cope in case of a scam. 
Nevertheless, Loveme has a scam policy that is solid and very complex when it comes to matters of protection and anti-scam procedures. Implementation of the anti-scam strategies has been operational for two full decades since the establishment of this site.
Though no one can give a 100% surety, on the whole, there are no reasons why you should get concerned about scamming on this match-making site.
Conclusion: Is Loveme.com scam or not?
We assure you that A Foreign Affair (Loveme) is a registered company that provides dating services to members worldwide. For years now, the company has been in the business, matching Asian, Latin American, and Eastern European women to men internationally.
You can visit their physical office or call a representative for answers where you may need assistance.
Their website holds an exceptional reputation, and the company team may also not desire to ruin it. Besides, we identified that the company collaborates with trusted and reliable neighborhood agencies in ensuring that all the girls are sincerely genuine about finding their new relations.
The last update was performed on May 25, 2023.
You want to learn how to find an amazing Asian woman and have unforgetable international dating adventures but don't guess where to start. Don't worry, we can help! ☝️
Ask Krystyna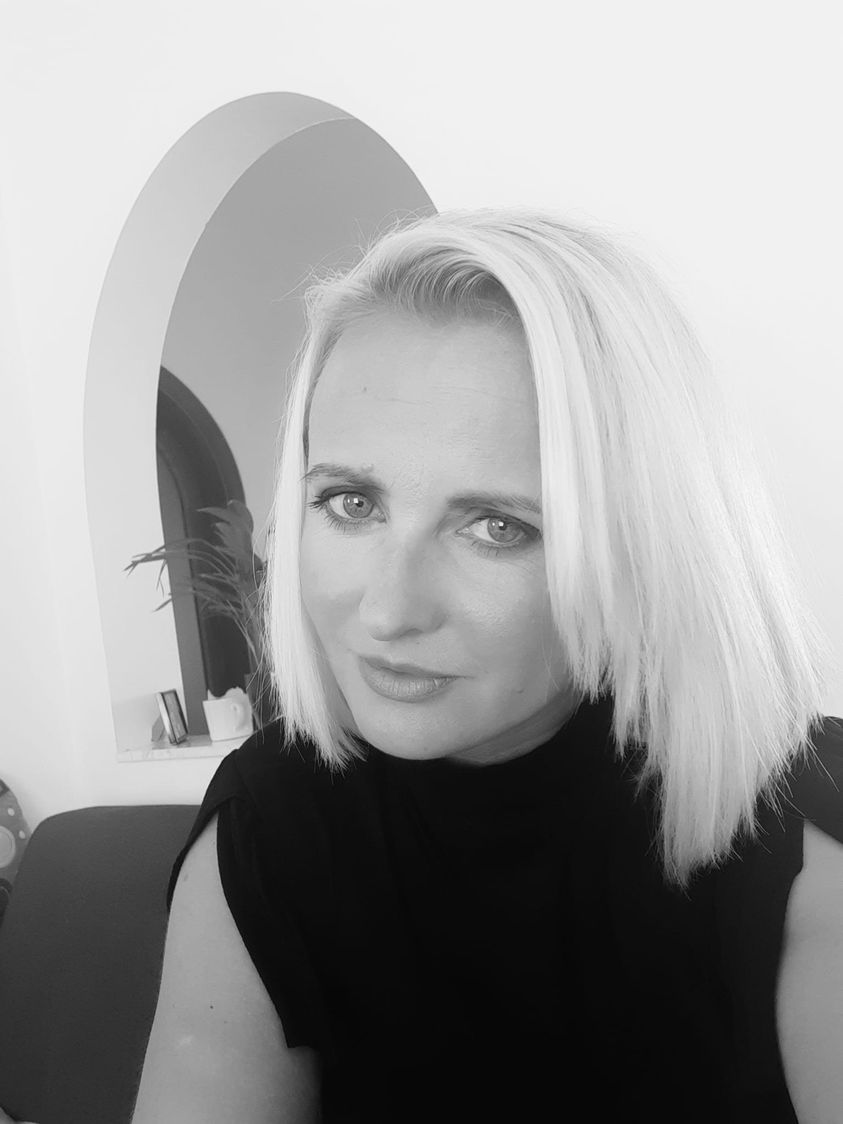 Hey there! 🙂 Krystyna here. Welcome to Asian Dating Journal!
Writing on International dating, romance scams and relationships so you don't have to feel alone on your Asian / foreign dating journey.
Krystyna is a dating blogger and coach that focuses on helping Western men to connect with foreign women. In her guides, she speaks from her own experiences and gives field-tested tips & hacks.
Need dating coaching? Check here: www.krioda.com