In our rapidly changing world, finding a friend or soulmate who shares your cultural and religious values can be challenging. As a result, more and more people are turning to dating sites to aid them in their search. 
Are you looking for a dating platform for Arabs and Muslims? Are you lost in the various dating sites and don't know which ones are worth using? Want to know all about LoveHabibi.com?
Welcome to our fresh review! We will cover the registration process and compare the free and paid services offered. Additionally, we'll examine profiles and security features to ensure a safe experience. 
Most importantly, we'll explore whether customers are satisfied with their usage of LoveHabibi.com. 
Stay tuned for all the details!
Reasons Why You Can Trust Krystyna
LoveHabibi.com - A Summary About the Service
LoveHabibi.com focuses on connecting Arabs, Muslims, and Arab Christians for friendship, dating, and marriage. They claim to have helped over a million people worldwide in finding compatible matches who share religious and general values and beliefs.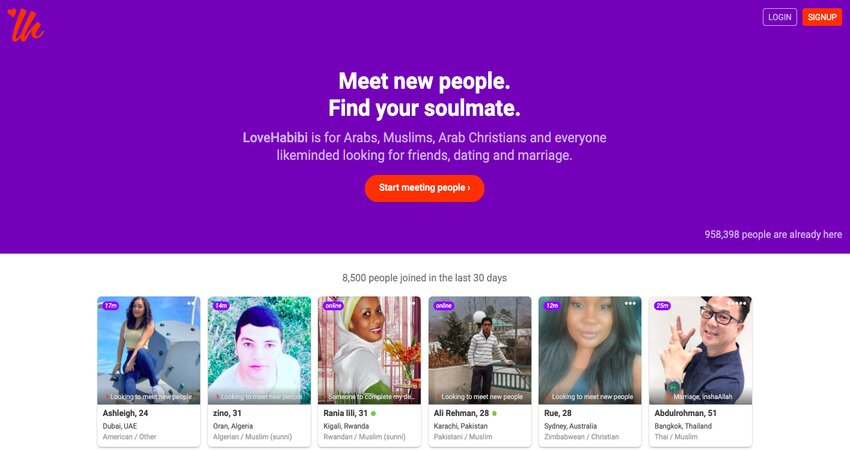 The platform offers a standard set of features commonly found on dating sites. Users have the ability to browse through profiles, express interest by liking them, and add potential matches to their favorites list for easy access. 
One of the key features of LoveHabibi.com is its live chat, enabling users to communicate and interact with each other in real-time. 
While the platform may not offer an extensive array of unique features, it provides essential tools for users to explore potential matches, connect with others, and manage their profiles effectively.
One important point we want to mention is that we could not find any information about the company. There is no address, no company registration number, nothing. 
We don't understand why there is such anonymity. When we tried to find out who is behind the company, we never found out anything. A huge red flag for 
How Do You Set Up Your Profile at LoveHabibi?
And now let's stick to setting up your profile on LoveHabibi.com. The positive moment: Registering and creating a profile is free. The first thing you need to do is enter your name, email address and create a password. 
You will then be taken to a long questionnaire with quick questions about your age, location, background, religion and so on. In addition to the mandatory fields, there are optional questions about your appearance, habits, values, marital status, etc., to help match you with the right people.  
You are suggested to upload up to six photos. And it says that all photos will go through moderation before being posted. I think this is a good idea because it acts as a filter for fraudulent profiles. Another nice thing is that you can check how other people see your profile and make improvements if desired.
To complete your profile on LoveHabibi.com, you have the option to select a headline from a list or create your own. You can go with something straightforward like "Looking for someone special" or add a touch of humor with a line like "Pack your bags, you've found me Marriage."
Does LoveHabibi Have a Mobile App?
Many dating platforms are developing dedicated mobile apps for their customers, as it seems to be more convenient for customers on the go. 
LoveHabibi.com took a different approach to ensure a seamless and accessible user experience. By focusing on a mobile responsive website design, they cater to a wider audience without requiring users to download a separate app. 
The absence of a dedicated app reduces compatibility issues and download barriers, making it easier for users from different regions and devices to connect and find meaningful relationships.
User Quality in Our Check (The Profiles)
As a dating blogger, it is reasonable to assume that many profiles on LoveHabibi.com belong to real individuals. The photos provided by users are often non-professional. They show real people in a variety of real-life settings.
While not all users may fill out the entire questionnaire of 15 fields, they often use the brief description section to convey what they are seeking in a potential partner.
The ability to like profiles and add them to favorites provides users with a convenient way to express interest and keep track of potential matches, enhancing the overall user experience on the platform.
Usability and Interface of the Platform
LoveHabibi.com has a responsive and unpretentious website design. It is intuitive and easy to use, while offering some useful features. 
The platform is divided into three sections:
I would like to draw your attention to the different ways you can find your match on LoveHabibi.com. You can simply browse random profiles or choose one of the options from the "People" section mentioned above. 
You can also use the "Filter" section, which has seven categories that allow users to customise their search based on specific attributes. You can also sort your search results in several different ways to further refine your options.
Certainly, it's important to note that users who have not completed their education level or height information will be excluded from searches that utilize those specific fields.
Free and Fee-Based Services at LoveHabibi.com Compared
It's a common practice for most dating platforms to have some free and paid services. LoveHabibi.com is no exception. In addition to simple design, the services are not complicated either. 
Here is the list of services you can use for free
If you are interested in unlimited use of all the benefits of the platform, you can purchase premium status.
Main advantages of paid access 
The LoveHabibi Costs in an Overview
If you decide to use LoveHabibi.com with all its advantages you should purchase a Premium Membership. 
Upon registration you will receive a 25% welcome discount on both packages for seven days after signing up. Please note that it will automatically renew every month until you cancel your membership. 
LoveHabibi.com has two packages available for you: Premium Standard and Premium VIP. 
The Standard package costs 19 USD per month and includes the following features:
The VIP package costs 24 USD per month and in addition to the features of the Standard package you get these benefits:
Customer Reviews of LoveHabibi at Trustpilot & Sitejabber
As a dating blogger, I have found that it is important to consider customer feedback and investigate the reasons for low ratings in order to provide you with an accurate and informative review. 
LoveHabibi.com has a 1.4 star rating on Sitejabber.com from 15 reviews and 2.3 stars on Trustpilot.com from 6 reviews. We can see that the majority of customers have expressed dissatisfaction with their experience on the platform. 
This low rating may indicate issues with the overall user experience, customer service or the effectiveness of the platform in facilitating meaningful relationships.
Additionally, LoveHabibi's ranking of 663rd among dating sites suggests that it may not be as popular or well regarded as other dating platforms in the industry.
What Security Features Does LoveHabibi Have?
As an expert, I can conclude that safety may not be the strongest feature of LoveHabibi.com. While the website has an SSL certificate, which ensures encrypted data transmission between users and the platform, it doesn't guarantee complete reliability.
The absence of email validation during the registration process can indeed lead to a higher risk of fake profiles, as it allows for the creation of accounts without proper verification.
However, it is worth noting that LoveHabibi.com uses Stripe, a reputable global payments provider, to manage all payments. 
This ensures that the platform does not access or store users' payment details, which is a positive aspect in terms of security and data protection.
How Do I Delete My Account at LoveHabibi.com?
To cancel your membership on LoveHabibi.com, you can easily do it online by visiting the "Settings" section of your profile. Within this section, you'll find two options:
Important Note:
When deleting your account, be sure to cancel all payment automatic subscriptions to avoid any further charges.
Our Verdict: Not Recommended!
Considering all the information we've gathered about LoveHabibi.com, we cannot confidently recommend using this dating platform.
While LoveHabibi.com has some positive aspects, such as its user-friendly design, long history, and simple payment packages, it also has significant drawbacks, particularly concerning security features and a poor reputation among former customers.
Although you may find genuine profiles of real people on the platform, numerous users have reported encountering a large number of scammers, which raises concerns about safety and authenticity.
Therefore, we strongly advise you to explore other dating sites that prioritize safety and authenticity for a better and more secure dating experience within the Arab, Muslim, and Arab Christian communities. 
You want to learn how to find an amazing Asian woman and have unforgetable international dating adventures but don't guess where to start. Don't worry, we can help! ☝️
Ask Krystyna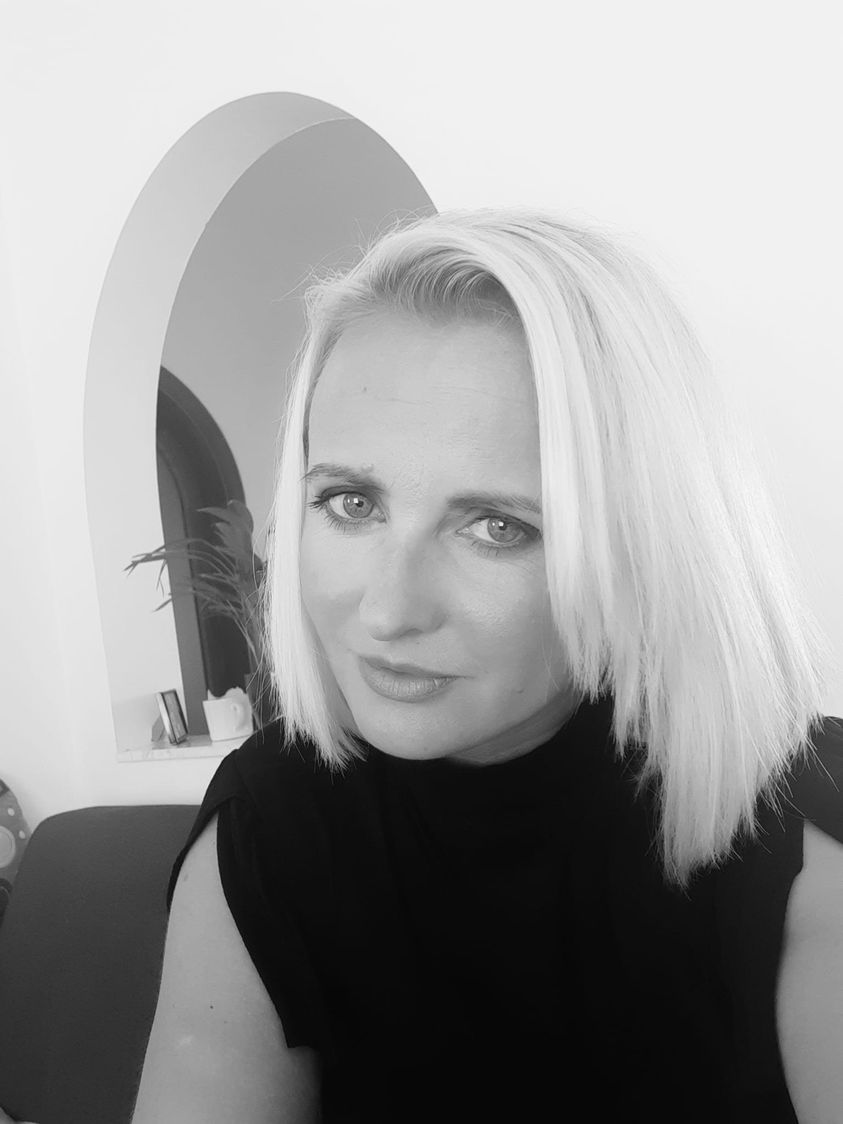 Hey there! 🙂 Krystyna here. Welcome to Asian Dating Journal!
Writing on International dating, romance scams and relationships so you don't have to feel alone on your Asian / foreign dating journey.
Krystyna is a dating blogger and coach that focuses on helping Western men to connect with foreign women. In her guides, she speaks from her own experiences and gives field-tested tips & hacks.
Need dating coaching? Check here: www.krioda.com