The popularity of online dating is growing every year, with more and more people getting involved. Many developers make a lot of dating platforms and apps to cover all possible needs.
In this review, we're going to take a closer look at La-Date.com, a dating site that has gained some popularity. 
Our aim is to give you the inside scoop, covering aspects such as its reputation, pros and cons, and the difference between what you can do for free and what you'll have to pay for. 
We've also got reviews from users who have tried it. So whether you're thinking of giving La-Date.com a go, or you're just curious, this review has got your back. Let's get started!
Reasons Why You Can Trust Krystyna
La-Date.com - A Summary About the Service
La-Date.com is not just a dating site but also a place for global connections and fun interactions. It focuses on connecting single men with Latin women, forming its niche.
The platform is managed by Interpillar Ltd, based in Las Vegas, USA, which also operates similar websites. However, it's worth noting that these platforms have received mixed reviews in the past.
La-Date.com makes a promising first impression. Its design is user-friendly and intuitive, making navigation easy. 
It provides detailed information about its features and functions. Additionally, they've dedicated a Help Centre with a comprehensive FAQ section to assist users, enhancing the overall user experience.
While La-Date.com seems promising, as with any online platform, it is better to be cautious and research thoroughly before diving in.
Operator not recommended / blacklisted
After taking a closer look at all the features, external customer reviews, reputation and costs of this dating site, we came to conclusion that the operator does not offer untrustworthy services. It's unlikely you'll find any real dates here.
Pros & Cons of La-Date.com in Our Review
Let's take a closer look at the Pros and Cons of La-Date.com. The platform, while functional, lacks distinctive features. However, as previously mentioned, it boasts an exceptionally informative Help Centre, which is a notable advantage. 
Additionally, its user-friendly design and straightforward features make a positive impression. The search function operates smoothly and efficiently.
One aspect that raises concerns is the cost structure. Nearly every action on the site requires credits, which seem to disappear rapidly. 
Another downside is the absence of a video chat feature. Instead, users can send videos in chat, raising questions about the platform's intentions – whether it's designed to encourage users to spend more credits or potentially hide the true identity of the person behind the profile photo.
Sign Up Process at La-Date.com
The sign-up process at La-Date.com, while not the quickest, typically takes just a few minutes to complete. First, you'll be asked to provide basic information such as your name, gender, date of birth, email address, and a password.
Following this, you'll be guided through a three-level welcome quiz. The first level consists of 14 questions that explore your personal details and goals, including questions about your occupation, marital status, hobbies, and more.
The second level focuses on your preferences for potential partners. Finally, in the last level, you will be asked to upload a profile photo and confirm your email address.
How Does The Site Exactly Work
After signing up, you'll receive a welcome bonus of 20 credits. These credits can be used for chats, unlocking hidden content within profiles etc. 
Upon signing in, you'll land on the main page, where you can browse through women's profiles. You have the option to filter these profiles by 'All,' 'Online,' or 'Following.' 
The 'Following' feature becomes available after you select profiles to follow. Additionally, you can further refine your search by filtering profiles based on criteria such as country, gender, and age range.
In the upper right corner, you'll find the 'Your Profile' button. Here, you can edit your personal information, adjust settings, and review your billing history.
The site is organised into six tabs:
I'll provide details on just two of these tabs, as the others are self-explanatory. The 'Newsfeed' tab functions similarly to social media, featuring posts with photos and brief stories. 
You can view profiles, follow users, and express your appreciation with a 'like.' The 'People' tab presents you with random profiles that you can like, skip, wink at, follow, or start a chat with.
Can I Use La-Date.com for Free?
When it comes to dating sites, the burning question is often about what's available for free. Let's take a look at the free features offered by La-Date.com.
Similar to most dating platforms, the registration process and profile browsing come at no cost. Other free options include following profiles, giving likes, and keeping up with the news feed.
However, the most important feature of dating sites – communication – is a paid service. To take full advantage of the platform, you'll need to use credits, which can be purchased from the site.
Costs and Pricing at La-Date.com?
La-Date.com does not offer traditional paid memberships; instead, it operates on a credit-based system. Initially, you can purchase a bundle of 150 credits at a discounted rate, priced at around 20 USD, whereas the regular cost for the same amount is approximately 50 USD.
To give you a clear picture of the platform's pricing for its services, here's a breakdown:
La-Date.com offers a limited number of payment options for purchasing credits. Users can conveniently pay by credit or debit card, Google Pay and so on. 
Additionally, for those looking for a secure and anonymous payment method, Sofort is available as a viable option.
Users can choose the payment method that aligns with their comfort level and needs, ensuring a smooth and efficient transaction process.
Women's Profiles Quality in Our La-Date.com Review
Now let's take a closer look at the profiles of the women on La-Date.com. At first glance it's quite nice. When you are on the main page, you'll see lots of lovely Latin ladies smiling at you.
Most profiles have lots of pictures, including some professional shots and everyday snaps. 
But here's the thing: some of the photos seem to be over-edited, making the women look different from their real selves.
Profiles aren't super detailed, but you can usually find basic information about the person and what they're looking for in a partner. 
They'll also share some of their interests and hobbies. This will give you a good idea of who they are and what they're looking for.
Website Design & Usability
La-Date.com stands out as a modern and well-designed dating site. Its design is both sleek and intuitive, creating a positive and user-friendly experience. 
A notable feature is its clean and uncluttered interface, which ensures that users aren't bombarded with excessive advertising or information.
Although La-Date.com doesn't offer a dedicated mobile app, its website is designed to be highly responsive, making it adaptable to different devices. The lack of an app isn't a major drawback, given the site's flexibility.
The navigation section on the right-hand side of the page is particularly useful. This section keeps users informed of their activities and unread messages, ensuring that no important interaction goes unnoticed.
Is The Site Really Safe & Legit?
When using dating sites and sharing personal information or making payments, security is a big concern. But I found that La-Date.com may not be as secure as it should be.
One problem is that anyone, even users who aren't verified, can see almost everything on your profile. This opens the door to potential scammers.
Another problem is that even if you don't have much on your profile, you'll still get messages inviting you to chat, and that usually means you'll have to pay.
I haven't found any direct evidence of fake profiles and chats, but these warning signs tell us to be very careful and watch out.
Customers Reviews at Trustpilot & Sidejabber
To get a full understanding of La-Date.com, let's see what people are saying about this platform on trusted review sites like Trustpilot and Sitejabber.
On Sitejabber, La-Date.com has earned an impressive 4.4 star rating, based on feedback from 13,498 users. This indicates a high level of satisfaction among its customers. 
Reviewers frequently highlight the platform's attractive female members, positive overall experience and friendly community. Notably, La-Date.com is ranked first among dating sites on this platform.
However, it's a different story on Trustpilot, where La-Date.com has a much lower rating of 1.7 stars, based on 25 reviews. Most customers believe that La-Date.com has fake female profiles and consider it to be a scam.
Negative reviews from both sites share common themes. Many male users express dissatisfaction with the limitations of the platform, in particular their inability to communicate with women outside the platform.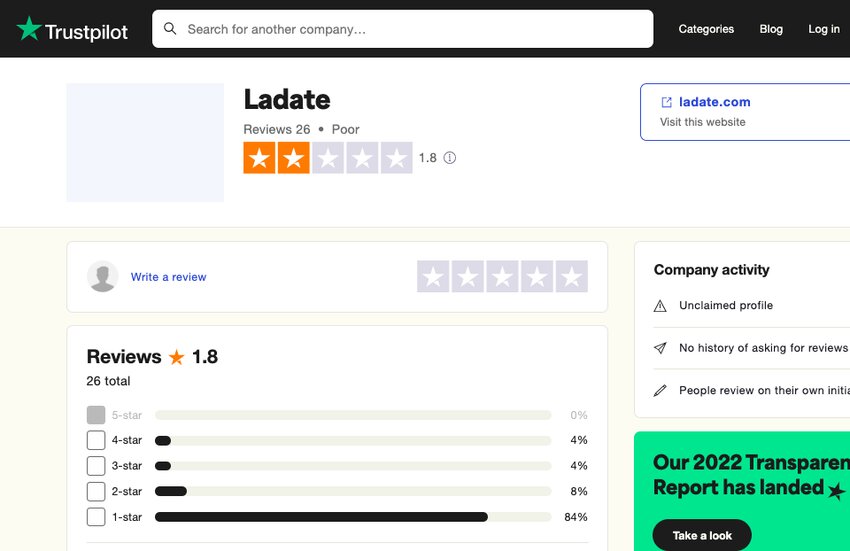 Another concern is the suspicion that some women on the platform may be trained to engage men in lengthy conversations in order to maximise spending credits.
Our Review Verdict: NOT Recommended
After signing up, exploring features, and reading user feedback, I can't recommend La-Date.com. 
While it has an attractive, user-friendly design, the overall experience falls short. Security measures also leave room for improvement. It's just not worth your time and money.
I strongly advise considering alternatives from our recommended dating sites. They offer better value and safety, ensuring a more enjoyable and secure online dating experience.
You want to learn how to find an amazing Asian woman and have unforgetable international dating adventures but don't guess where to start. Don't worry, we can help! ☝️
Ask Krystyna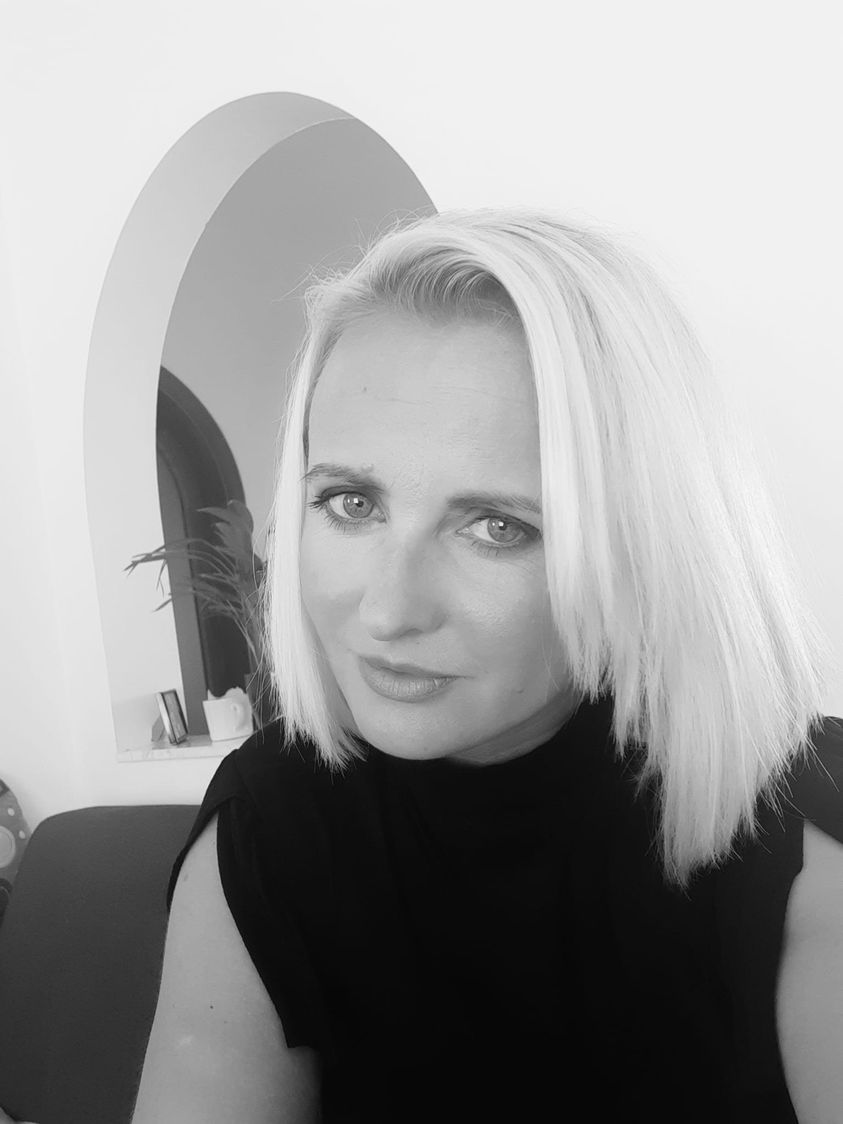 Hey there! 🙂 Krystyna here. Welcome to Asian Dating Journal!
Writing on International dating, romance scams and relationships so you don't have to feel alone on your Asian / foreign dating journey.
Krystyna is a dating blogger and coach that focuses on helping Western men to connect with foreign women. In her guides, she speaks from her own experiences and gives field-tested tips & hacks.
Need dating coaching? Check here: www.krioda.com