JapanCupid is a leading Japanese dating site  for Japanese individuals worldwide to link to the perfect match. Designed for Japanese, Asian and Tokyo women, it is one of the most trusted Asian dating applications online.
For those who want a genuinely authentic Japanese dating website and application, JapanCupid is the ultimate matching app. It allows you to connect, enjoy each other, fall in love, and find your perfect local or international partner.
Suppose you've been to other dating sites and only found people interested in flings and casual acquaintances. In that case, JapanCupid is your best match for forging a long-term relationship.
Reasons Why You Can Trust Krystyna
JapanCupid - Briefly About the Company
JapanCupid is part of the esteemed network of Cupid Media, which runs over thirty renowned niche dating pages and applications. Cupid Media is an online dating organisation facilitating dynamic dating sites grounded on special-interests, lifestyle, ethnicity, and religion.
Security & Anti-Scam Policy
94%
The Cupid Media web network is accessible in many languages. More than 60 million individuals have registered on the organisation's various platforms since it was established. Cupid Media was founded in Sydney, Australia, back in 2000. It employs at least fifty people and has its headquarters in Gold Coast, Australia.
With all things, there are benefits and downfalls. For JapanCupid, these are:
How Good is the JapanCupid Profile Quality & Authenticity?
The JapanCupid profile quality is outstanding. By a mere glimpse of a profile, you can begin to feel like you already know them a little. The profiles are relatively detailed, informative, systematised, and even display one's income and occupation.
Personal data includes best qualities, job status, body art, and Japanese and English skills. Besides this, it is possible to translate details on participants' accounts. This makes reading comfortable and straightforward, particularly for those who use a foreign language.
The personality and preference pages of JapanCupid.com also make it much easier for individuals to identify their desires and pick their interests. The matching system offers a wide range of choices for individuals' interests, desires, and personalities, from relocation willingness to cultural and racial backgrounds.
Did You Know?
Japanese girls would never be seen holding hands as they do not want to give the wrong impression? Even if they were best of friends, this is a sight you will never see.
The Registration Process at JapanCupid.com
The registration process at JapanCupid is relatively straightforward. You are required to fill in your basic information (name, email, gender, the gender you seek, date of birth, city, country, and state).
For a hassle-free registration, you can sign up via your existing Facebook account. This option is as secure as subscribing through your email as Japan Cupid won't write anything on your behalf on Facebook.
You will also not be asked to answer questions about pre-registration during the registration process. Simply give your first name, email, and password – and tada! You can use this dating site and embark on your journey to search for new friends and a lover.
JapanCupid App in Our Review - Mobile Dating Experience
JapanCupid has a mobile app version and a website version, meaning there's no need to make excuses. You can start your online dating journey even without a computer. Its version of the mobile App is as usable and engaging as the website. You can download it for free from the Google Play Store. It is currently not accessible to iOS customers, though.
JapanCupid has an extremely high overall rating settling at an average of 9 out of 10. It scores a good 9/10 in the profile quality, 10/10 in options availability, 9.5/10 on the interface, 7/10 on free services provision, and 9/10 on safety. Do you still have inhibitions about utilizing JapanCupid services?
Success stories on JapanCupid are clear indications that mobile dating is compelling. Many have found life-long partners as a direct result of their interactions on this dating site.
Design and Usability of the Platform
The design of the JapanCupid dating site is simple and straightforward. It does not use conspicuous colours. The colours blue, green, and magenta dominate the site. The font is unchallenged. All this makes the entire site legible.
Because no devastating graphics and intrusive pop-ups exist, members and visitors can concentrate on uninterrupted reading. You can also navigate the website easily with its pages loading correctly.
The usability of JapanCupid is convenient. As each member has a user number, you use it to search or opt for keyword searches using terms like "gentle" or "adventurous." You can also view profiles through certain features like interests, matches, who's online, etc.
Searching options available are advanced and standard. It would be their language, education, appearance, or values for the former, while for the latter, it would be searching using the basics like gender, age, or country.
Interesting to know
The history of Japanese bathhouses is centuries old. However, the Yunessun Spa Resort is not a typical spa. There, you can soak in a coffee spa, a sake spa, a ramen-noodle spa, and even a green tea spa.
JapanCupid Viewing & Communication Features
The beauty of JapanCupid is that you can find any relationship type here. Whether it is a penpal you seek, or mere friendship, or a romantic date, or even love, it is possible on this dating site.
If you're keen on a non-restrictive online dating experience, then you will need to pay for an upgraded membership. The Platinum membership affords you access to all the special features.
That said, Standard members can initiate communication with others via the App's free contact feature. As a Standard member, you can view all member profiles, comment on photos, show interest, and add members to your favourites.
Free and Fee-Based Services at JapanCupid
Free services on JapanCupid include: creating and registering a profile, viewing profiles, sending interest, searching and browsing profiles, basic matching, and communicating with members who pay fees.
The fee-based services are broader. You get access to VIP profile highlighting, exclusive search features, and there are absolutely no advertisements to interrupt your navigation through the site. You can communicate with members of all membership levels and use instant messenger to live chat. You can also rank above other members, send and receive messages, and double your profile space.
As a fee-paying member, you can hide your profile from view, which allows you to browse anonymously.
Costs of Premium Memberships in an Overview
The three membership types available on JapanCupid are Standard, which is free, Gold, and Platinum. Prices may vary according to location, purchase time, or access point.
As a Gold member, you will be mandated to part with $29.98 every month to enjoy the exclusive services obtainable on this dating site. If you opt for trimestral payments, your fee will be $59.99, an equivalent of $20 per month. The best rate is if you opt for yearly payments as you will pay $119.98, an equal of $10 monthly.
Platinum membership is somewhat pricier and entails a fee of $34.99 monthly. Suppose you'd like to enjoy concessions on your membership fee. In that case, you can opt to either pay $69.98 every quarter or $149.99 annually. This calculates to a monthly rate of $23.33 and $12.50, respectively.
What Payment Options Does JapanCupid Accept?
To make it as non-complicated as possible, JapanCupid has made it possible to pay for your membership over a wide range of payment methods. These include Paypal, bank transfer, debit or credit cards, and Paysafecard.
The system automatically renews your subscription, but you can opt out at any time. If you do not opt out, your membership duration indicated upon registration would be auto-renewed.
It is recommended that you change your auto-renewal settings at least 48 hours before your membership expires. This guarantees that any changes you may have made are handled correctly.
Is JapanCupid a Real Dating Site?
Wondering if JapanCupid is a real dating site is a matter of concern, especially if you have been on online dating sites for a considerable duration. There are so many sites that have eccentric characters or people with ill-intention. Some sites have automated responses, so you end up receiving likes and messages, only to realize later that you were chatting up a robot. Disheartening, isn't it?
JapanCupid has limitations of features accessible to Standard members. Those on the free service can initiate contact with others, such as showing their interest, adding their favourites, and commenting on pictures. In doing your due diligence in ensuring you are chatting with a real, committed member, it is wise to steer clear of someone who isn't willing to commit any membership fee.
JapanCupid has numerous success stories accumulating over the years of its existence, confirming it is indeed a real, reliable dating site.
Our Advice to You: Suppose you're wondering how to remain curiously engaged in a conversation with Japanese women. In that case, you may consider using humour. Self-deprecatory humour is effective. In Japanese culture, modesty and self-consciousness are considered attractive. Although the vast majority of the Japanese do not appreciate or understand sarcasm, they can only use the face value of what you wrote.
Anti-Scam Policy at JapanCupid in Our Check
JapanCupid is committed to ensuring its members do not get scammed. Their anti-scam policy is straightforward: The website deals with reputable local agencies. The agencies are responsible for the women who can log on and create profiles on the dating site. While the agencies are trustworthy, there is no assurance that they conduct a detailed verification of each girl's identification.
In this breath, JapanCupid carries out its verification by requesting all members to send a copy of government-issued documentation like an identification card, driver's license, or passport. Your verification status is then displayed on your profile. For best results, it would be advisable to interact only with members who have undergone the verification process to avoid being duped.
Conclusion: What is The Best Dating App in Japan?
There are several dating apps in Japan. Of all of them, the one that is renowned for providing long-term love is JapanCupid. It is also the most popular gauging by memberships, ratings, and reviews. JapanCupid is excellent for those who are tired of meeting people who are only interested in casual flings.
JapanCupid stands out because it has an intricate verification system, ensuring that those you speak with are real. It also offers plenty of details on possible matches, including comprehensive preferred quality traits in potential partners, saving you time in your quest. However, this App is not available on iOS but is built for Android devices only.
The last update was performed on May 24, 2023.
You want to learn how to find an amazing Asian woman and have unforgetable international dating adventures but don't guess where to start. Don't worry, we can help! ☝️
Ask Krystyna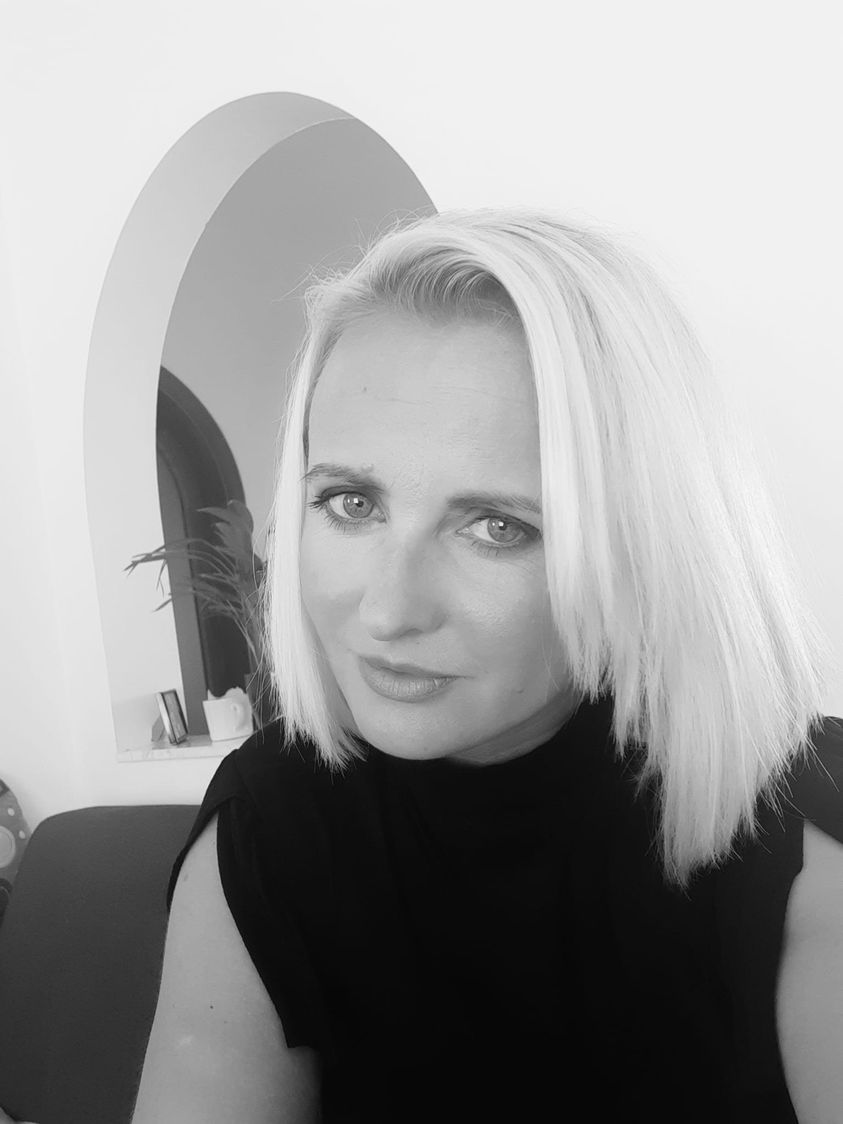 Hey there! 🙂 Krystyna here. Welcome to Asian Dating Journal!
Writing on International dating, romance scams and relationships so you don't have to feel alone on your Asian / foreign dating journey.
Krystyna is a dating blogger and coach that focuses on helping Western men to connect with foreign women. In her guides, she speaks from her own experiences and gives field-tested tips & hacks.
Need dating coaching? Check here: www.krioda.com