When you think of Iran, what comes to mind? 
Perhaps it's the intricate Persian designs, stunning Iranian architecture, the allure of Persian cuisine, or the beauty of Iranian women You might be interested in this article: How to Find a Girlfriend Of Your Dreams – Our Guide 2023. 
Nowadays, the internet has erased geographical boundaries, allowing people to explore and connect with others from all corners of the globe.
In this article, we'll provide an in-depth review of one of the most renowned Iranian dating sites and apps. We'll delve into the registration process, the quality of female profiles, ease of use, both free and paid features, pricing, and the security measures in place.
Reasons Why You Can Trust Krystyna
IranianPersonals.com - A Summary About the Dating Site
IranianPersonals.com is proud to be the largest online community for Iranian singles, specialising in bringing together Persian and Muslim singles seeking serious relationships (read this guide: How to Attract a Persian Woman: 10 Proven Ways). This dating platform offers a range of features to enhance your experience including chat rooms, photo galleries and a messaging system.
Since its launch in late 2001, IranianPersonals.com has played a central role in the development of numerous relationships, some of which have led to Iranian marriages, all facilitated through its dedicated Farsi chat room. 
The platform warmly invites you to create your dating profile and gain access to the dynamic world of online matchmaking. Try to join this community and embark on a journey to find your soul mate with IranianPersonals.com.
Registration Process at IranianPersonals.com
Registering on IranianPersonals.com is a simple process that takes about five minutes. To begin, you'll be asked to enter your gender, date of birth, country, city, email address and password.
Once on the site, you will be given the opportunity to enhance your profile, which can help you get unlimited likes. This involves entering various personal details such as your appearance, occupation, religion and more. Some of these details can be left for later with the "I'll tell you later" option.
For a better match, it's recommended to upload a personal photo, which can increase your chances by 20%. Please note that email verification is not required.
Profile Quality in Our Check
Profiles on IranianPersonals.com tend to present genuine information and include authentic photos of the users. However, a significant number of profiles may lack in-depth details, often consisting only of basic information about appearance and interests that the user was required to provide during the registration process.
Within a user's profile, you can see their online status, allowing you to start a conversation or show your interest by using the "Like" feature.
If you have skipped parts of your profile during the initial registration process, you are welcome to complete it at your convenience.
It's important to note that a fully completed profile greatly increases your chances of finding your ideal match on the platform.
Does IranianPersonals.com Have a Mobile App?
IranianPersonals.com offers an app for Android users that provides access to the same features available on the website.
There isn't a dedicated app for iOS users, but you can access the mobile version of the site through any mobile web browser. This allows you to use the platform on your iOS device with similar functionality.
Usability and Interface of the Platform
IranianPersonals.com boasts a user-friendly design that promotes easy navigation throughout the platform. The site's layout is intuitive and straightforward, ensuring that users can effortlessly explore its various features. 
When you visit the homepage, you'll immediately notice its organised structure. New user photos are prominently displayed at the top, followed by a section featuring members who are currently online. If you'd like to explore more profiles, there's a handy 'View All' option at your fingertips.
On the left, you'll find a convenient navigation panel that provides quick access to key areas such as your dashboard, search, activity feed, chat and even a slideshow option. 
The "Slideshow" feature allows you to browse through members' profiles one at a time. It uses a swipe mechanism where you swipe right to express interest in a member and left to indicate otherwise.
The "Activity" feature gives you an overview of all actions related to your profile. Here's what it includes:
The integration of a day and night mode switch is a nice touch to cater for various preferences.
Maintaining your privacy is simple with the "Offline" status feature. If you encounter unwanted attention or suspect a user of fraudulent activity, you have the option to "Block" or "Report" them. 
This user-focused design ensures a safe and enjoyable experience for all members and enhances the overall usability of IranianPersonals.com.
Free and Fee-Based Services at IranianPersonals.com
IranianPersonals.com offers its users a number of free features to make it more accessible and user-friendly. 
When you sign up you can take advantage of these free services including registration, profile customisation, photo uploading, profile browsing and the innovative slideshow feature which adds an engaging visual element to your search for potential matches.
However, to unlock the full potential of IranianPersonals.com and enhance your online dating experience you may wish to consider upgrading to a "Platinum Power" membership. 
This premium subscription comes with a number of valuable perks, including advanced search features that allow you to refine your search criteria for a more accurate match. You'll also enjoy the benefits of unlimited messaging, allowing you to have seamless communication with other members. 
A Platinum Power membership also offers increased visibility to other users, making your profile stand out and potentially attracting more attention from potential matches. 
So if you're serious about making serious relationships within the Iranian community, this premium subscription can be a valuable investment in your online dating journey.
Please note that
these subscriptions automatically renew, and you need to provide a one-week notice to opt out of the automatic renewal process. This straightforward pricing structure ensures clarity for users.
What Security Features Does IranianPersonals.com Have?
IranianPersonals.com, being part of World Singles Networks, inherits robust security measures. The platform prioritises user privacy and ensures that your personal details are not shared with other users.
Check our reviews of dating sites owned by World Singles Networks:
To maintain a safe experience, the site allows you to block users if you receive unwanted attention, effectively hiding your profile from them. If you come across suspicious users, it's a good idea to report them to the site administrator.
However, it's worth remembering that no security measure can provide 100% protection. Caution is advised and it's important never to share your personal information with strangers or people you don't know in person to ensure your online safety.
How Do I Delete My Account at IranianPersonals.com?
Deleting your account on IranianPersonals.com is a straightforward process. Initially, you should disable automatic renewal. 
Following this, you can deactivate your account through one of two methods: either by sending an email to the site administrator or by accessing the settings in your profile. This process ensures that your account is permanently removed from the platform.
IranianPersonals.com - Scam or Legit? Our Analysis
IranianPersonals.com is a legitimate dating platform within the World Singles Network. It has a long history of facilitating connections among Persian and Muslim singles. 
While no online platform is completely immune to scams, IranianPersonals.com takes measures to maintain a safe and secure environment (read more: Asian romance scam: The basic information to know). It offers user-friendly features, verified profiles, and options to block or report suspicious users. 
The subscription-based model ensures the site's financial stability and discourages scammers. However, it's essential for users to exercise caution, avoid sharing personal information, and report any suspicious activity to maintain a safe dating experience. 
Ultimately, IranianPersonals.com is a legitimate platform for those seeking meaningful relationships within the Persian and Muslim communities.
Our Review Conclusion: Can We Recommend IranianPersonals?
IranianPersonals.com is not a scam site; the profiles appear to be genuine. However, it's important to note that the Platinum membership automatically renews, but this does not necessarily indicate a subscription trap. 
Iranians looking for dating opportunities may find it worthwhile to create a profile on IranianPersonals.com.
The membership fees, along with the site's activity levels, may make it a reasonable option for those seeking relationships. However, users should be aware of the auto-renewal feature and consider their preferences and needs when choosing a dating platform.
You want to learn how to find an amazing Asian woman and have unforgetable international dating adventures but don't guess where to start. Don't worry, we can help! ☝️
Ask Krystyna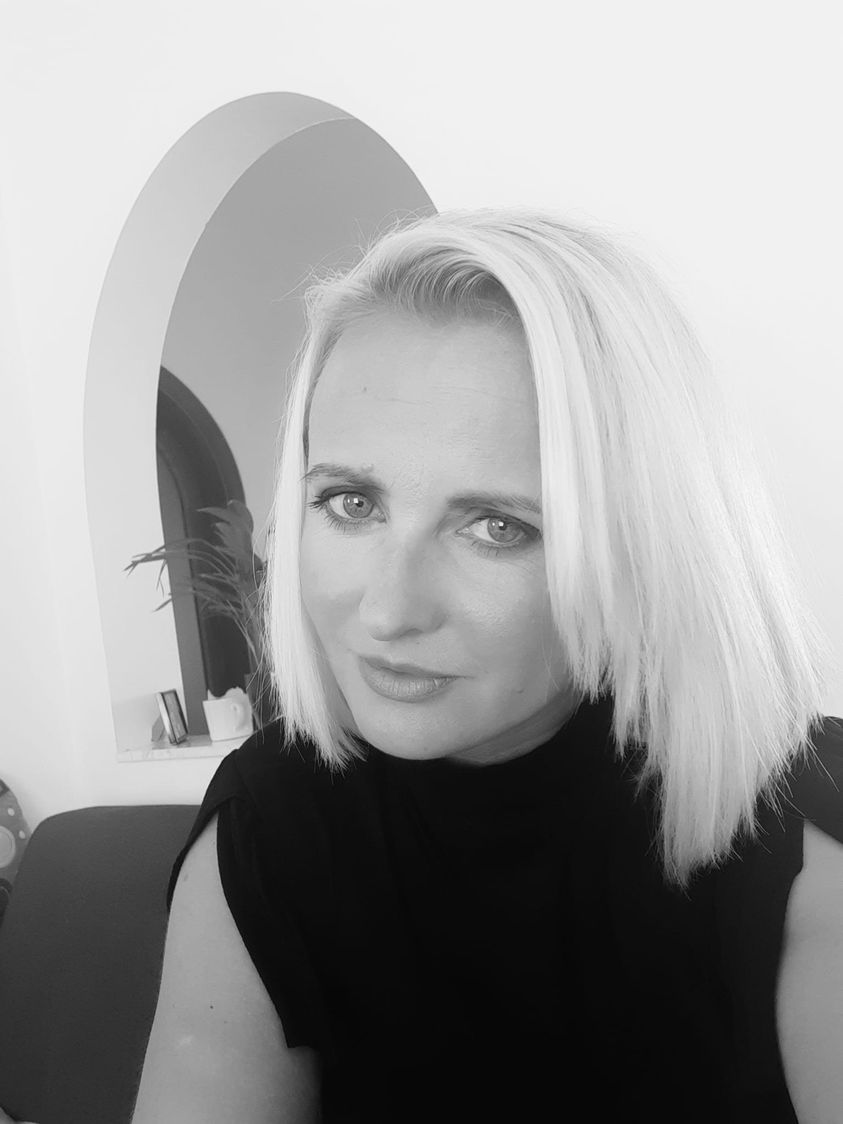 Hey there! 🙂 Krystyna here. Welcome to Asian Dating Journal!
Writing on International dating, romance scams and relationships so you don't have to feel alone on your Asian / foreign dating journey.
Krystyna is a dating blogger and coach that focuses on helping Western men to connect with foreign women. In her guides, she speaks from her own experiences and gives field-tested tips & hacks.
Need dating coaching? Check here: www.krioda.com