Iran is a fascinating country, steeped in history and deeply influenced by religion. While conservatism runs deep in Iranian society, online dating is becoming increasingly popular. 
In this article, we'll look at three of the top Iranian dating sites and explain our criteria for rating them. We'll also debunk common stereotypes about dating Iranian women and offer essential tips for a successful experience. We'll also address concerns about the legitimacy of Iranian dating sites. 
Join us on this journey into the world of Iranian dating, where culture, tradition and modernity converge!
Reasons Why You Can Trust Krystyna
Our Criteria When We Recommend Iranian Dating Sites & Apps
Before we get into reviewing Iranian dating platforms, let's outline the criteria we use for our ratings:
The Best Iranian Dating Sites: Our Choice
Combining ancient customs with modern technology, dating platforms open doors to a realm of potential connections and memorable encounters. Equipped with these guiding principles, we can now make a thorough and comprehensive assessment of Iranian dating sites.
As a branch of the World Singles Network, IranianPersonals.com is one of the big players in the online dating scene for Iranians, Persians, and Muslims. 
You can think of IranianPersonals.com as the spot where singles from the Iranian community gather to chat, make connections, and possibly find a special someone online.
IranianPersonals.com provides all the typical features you'd expect from a dating site. You can engage in live chat and even play dating games. 
To express your interest, you can like photos or use the slideshow feature. And if you're looking for someone who meets your specific criteria, advanced search filters are at your disposal.
There are three payment packages to choose from
1 month – 39.99 USD/ month

3 month – 29.99 USD/ month, total – 89.97 USD

6-month – 24.99 USD/ month, total – 149.94 USD
What we like and don't like
Appreciate:
Functional design

Strong security measures

Mobile app for Android

Dating games
Could be better:
Old-fashioned design

Unstable functioning of desktop website version
For whom this site is suitable?
IranianPersonals.com is the ideal platform to safely, quickly and effortlessly connect with a multitude of Iranians. It's a perfect space to meet like-minded Persian singles. The platform is actually the largest bunch of Persians you'll find in the U.S, Canada, Sweden, Germany, and beyond.
Launched in 2008, the site proudly proclaims itself as the virtual meeting place for educated and fascinating Persian singles. Its main goal? To ensure that your online dating adventure is smooth sailing and super safe. 
PersianSoulmate.com offers a range of services that are pretty standard in the online dating world. Their "Quick Search" helps you find members in your area using your postcode or IP address and preferences like age range.
They also offer a full featured chat function for real-time conversations. To express your interest in someone, you can use features like "Like", "Wink" and "Flirt". 
And don't worry, if the same people keep bugging you, you can add them to your banned list. If you come across any suspicious profiles or scammers, you can report them to the site administrators.
PersianSoulmate.com keeps things simple with three subscription options: 19.98 USD per month for a one-month plan, 14.99 USD per month for a three-month plan and 9.99 USD per month for a six-month plan.
It's worth noting that they only accept credit card payments. Also, be aware that both subscription plans are set to automatically renew until you decide to cancel them. So, keep an eye on your subscription if you don't want it to continue.
What we like and don't like
Appreciate:
Intuitive and easy to use

Mobile app for iOS

Detailed profiles
Could be better:
Many negative customer reviews

Suspicion of moderated chats and fake profiles
For whom this site is suitable?
PersianSoulmate boasts the largest gathering of Iranian singles worldwide, providing plenty of opportunities to meet nearby Persian singles with a strong emphasis on building meaningful, serious relationships.
YarFinder.com is proud to be the top Iranian dating platform for Persian singles, offering a range of advanced features designed to foster connections within the Persian community, promoting friendship and love. 
Users can access the platform through Android and iOS apps, enjoy Persian chat rooms, securely upload private photos and benefit from a range of other engaging features that enhance the overall online dating experience for Persian singles worldwide.
In addition to standard dating platform features such as video and audio chat, favourites lists and matchmaking tools, YarFinder.com offers unique services such as interactive live club and lounge experiences in 3D virtual rooms as well as engaging street chat options. 
These innovative features add a new dimension to online dating and foster more meaningful connections among users.
Costs
Monthly package 29.95 USD

3 months package 49.95 USD – $16.65 USD /month

6 months package 59.95 USD- $9.99 USD /month

Yearly package 79.95 USD –  $6.66 USD /month
What we like and don't like
Appreciate:
Virtual world features

Mobile app for iOS and Android

Lots of related features
Could be better:
No reviews on trustworthy review platforms

Limited free features
For whom this site is suitable?
YarFinder.com is for Iranian and Persian singles all over the world who are seeking meaningful relationships, friendships and potential life partners within their cultural community in a local area.
Dating Mysterious Iranian Women: Tips and Stereotypes
Iranian women are raised in a culture that values family, community and human relationships. Their charm lies not only in their appearance, but also in their kindness and nurturing qualities. 
When you're with an Iranian woman, you can expect showers of affection, unwavering support and unwavering loyalty (read more: How to Attract a Persian Woman: 10 Proven Ways).
Negative stereotypes often portray Iranian women as oppressed, weak, and reliant on men, but this is far from reality. Iranian women have a history of strength and independence, playing integral roles in society.
These stereotypes often depict them as veiled, religious fanatics devoid of freedom and modernity. Moreover, it's wrongly assumed that Iranian women face educational and life opportunity restrictions due to gender inequality and discrimination.
One of the most important aspects of dating in Iran is the influence of family. Family plays a central role in the lives of Iranians and their approval and support is highly valued. Before taking the next step in a relationship, it's common for Iranians to seek the approval of their parents and elders. 
You might be interested in this article: How to Find a Girlfriend Of Your Dreams – Our Guide 2023
Typically, Iranian relationships begin with a friendship phase where potential partners get to know each other while maintaining a respectful distance. Public displays of affection are generally frowned upon, so emotions are often conveyed through stolen glances and secret smiles.
Are All Iranian Dating Sites Total Scam?
While not all Iranian dating sites are total scams, the online dating world, including Iranian sites, is not immune to scammers.
Even sites with strong security measures can still encounter fraudulent activity (read more: Asian romance scam: The basic information to know). 
It's important to exercise caution and be aware when interacting with others online. Common signs of potential scams include requests for money, inconsistent or suspicious behaviour, and overly aggressive approaches. 
To protect yourself, it's a smart idea to research a site's reputation, avoid sharing sensitive information, and report any suspicious activity to site administrators.
With due caution and awareness, you can navigate Iranian dating sites safely and potentially find genuine relationships.
Final Advice: Remember These Things!
In your quest to find love or meaningful relationships on Iranian dating sites, here's some final advice:
By following these guidelines and staying cautious, you can increase your chances of finding genuine connections on Iranian dating sites while avoiding potential pitfalls. 
Good luck!
You want to learn how to find an amazing Asian woman and have unforgetable international dating adventures but don't guess where to start. Don't worry, we can help! ☝️
Ask Krystyna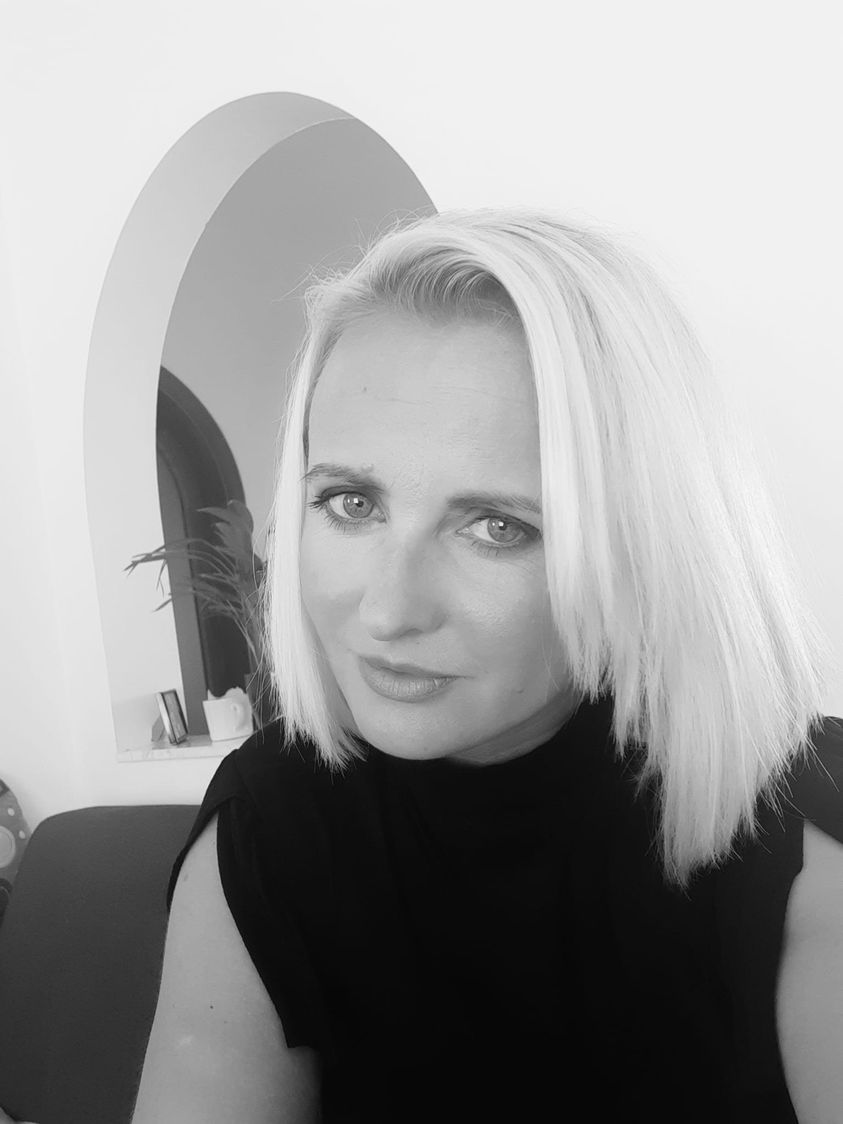 Hey there! 🙂 Krystyna here. Welcome to Asian Dating Journal!
Writing on International dating, romance scams and relationships so you don't have to feel alone on your Asian / foreign dating journey.
Krystyna is a dating blogger and coach that focuses on helping Western men to connect with foreign women. In her guides, she speaks from her own experiences and gives field-tested tips & hacks.
Need dating coaching? Check here: www.krioda.com