Traditional dating isn't everyone's cup of tea. In today's world, you have many more options – more socially acceptable options – and that includes dating interracially (and interculturally). 
Unless there's a vibrant community of people from other cultures and races in your town or city, your options to meet a similarly cultured single person is kinda limited. 
The answer is interracial dating apps (check also: TOP5 International Dating Sites and Apps (Updated 2023)). 
But since there are plenty of horrible online dating sites, you need to know which are the best of the best for interracial dating. So here are my top 5 interracial dating apps so you can start connecting and falling in love.
Reasons Why You Can Trust Krystyna
Top 5 Interracial Dating Sites You Should Try
The best interracial dating platforms you must try are: 
1. EthiopianPersonals.com
How Does EthiopianPersonals.com Work?
You need to sign up and create an online dating profile before you can start using EthiopianPersonals.com. From there, use the roulette-style matchmaking feature to find potential dates, search for love matches, or browse through profiles. 
You can only send messages and use advanced features if you pay.
EthiopianPersonals.com Costs
To send messages, boost your profile, not deal with ads, and more, you need to pay a monthly subscription fee.
Here's a breakdown of what a subscription on EthiopianPersonals.com costs: 
1-month subscription – US$39.99 

3-month subscription – US$29.99 per month 

6-month subscription – US$24.99 per month
Who Can You Meet on EthiopianPersonals.com?
If you are Ethiopian, you can meet like-minded people with similar cultural backgrounds on EthiopianPersonals, and if you are from elsewhere, you can meet beautiful and handsome Ethiopians (read also: Meeting Ethiopian Women – Ethiopia Dating Guide). 
What We Like and Don't Like about EthiopianPersonals.com
GhanaLove.com is also operated by the World Singles Networks. It was founded in 2002.
How Does GhanaLove.com Work?
GhanaLove.com is similar to many other dating platforms, and most of the World Singles Networks sites are similar in design and features. 
First, sign up and create a profile. Then use the search filters to find your perfect love match or browse through the profiles on the site. 
From there, you can chat, send messages, video chat, send virtual gifts, and more.
To unlock the message, chat, and boost profile options, you need to subscribe to GhanaLove. 
Here's a breakdown of how much the Premium membership options cost: 
US$39.99 for a month 

US$89.97 for three months 

US$149.94 for 6 months
Who Can You Meet on GhanaLove.com?
You can meet Ghanaians on the site, so your dreams of an interracial relationship will come true, whether you are straight or part of the LGBTQIA+ community. 
What We Like and Don't Like about GhanaLove.com
3. InterracialPeopleMeet.com
InterracialPeopleMeet.com is owned by People Media and, as the name suggests, is ideal if you are interested in non-traditional relationships. The slogan of the dating site says it all: Creating Relationships. Connecting Lives. 
How Does InterracialPeopleMeet.com Work?
Once you've registered and created the best online dating profile you can with a great primary photo, you can get matched, find love matches via search and browse, and initiate contact. 
You can also use the Greeting feature as a type of ice breaker.
Some special features include: 
ConnectMe – send a request, and once accepted, you and your match can communicate via your shared phone numbers 

Events – attend local InterracialPeopleMeet events 

Echo – get an alert when you match up
InterracialPeopleMeet Costs
If you want to access exclusive features and services on InterracialPeopleMeet, you need to become a paying member by choosing one of the three subscription options. 
1-month subscription costs US$16.99 

3-month subscription costs US$8.99 per month; billed at a once-off of US$26.97

6-month subscription costs US$6.49 per month; billed at a once-off of US$38.94
Who Can You Meet on InterracialPeopleMeet?
You'll find a diverse group of people from all backgrounds on InterracialPeopleMeet. So it's best to use the search parameters to find the ideal love match (from your preferred race). 
NOTE: Only singles in Canada and the U.S. can join InterracialPeopleMeet. 
Users on the site are from all sexual orientations, so you'll find someone who meets your needs. 
What We Like and Don't Like about InterracialPeopleMeet
4. InterracialDatingCentral.com
InterracialDatingCentral was founded in 2003 and is operated by Chellaul Corporation. 
You can access the operator's magazine, called FYOOZ, to help you on your "finding love and romance" journey on InterracialDatingCentral.com.  
How Does InterracialDatingCentral.com Work?
Use your email address or Facebook account to sign up, and then create your profile. 
From there, you send flirts, search and browse for potential love matches, save your searches, favorite profiles, and make contact. 
You can reply to messages for free, but to access other services like sending messages, you need to pay. 
InterracialDatingCentral.com Costs
InterracialDatingCentral also works on a subscription basis. 
Here's a breakdown of the costs of the three InterracialDatingCentral subscription options: 
1-month subscription costs US$25.99 

3-month subscription is US$13.17 per month, but you are billed a total of US$39.50 

6-month subscription is US$11.66, but you pay a once-off fee of US$69.96 when you sign up
Who Can You Meet on InterracialDatingCentral.com?
You can meet US and Canadian singles from other races or ethnic backgrounds on the dating platform. 
What We Like and Don't Like about InterracialDatingCentral.com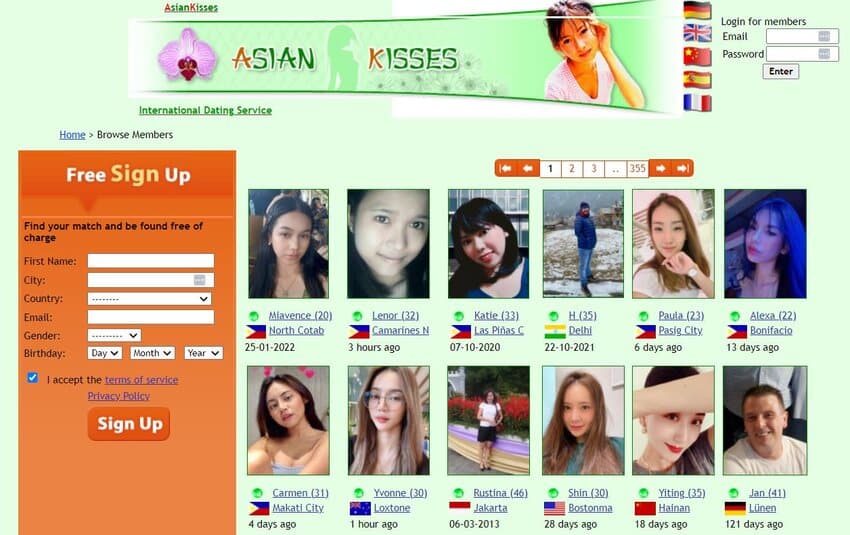 How Does AsianKisses Work?
Signing up and creating your profile is easy and the first steps to using AsianKisses. From there, use the search filters to find the lady of your dreams.
P.S. You can search by country too if you are partial to ladies from a specific ethnicity or culture. 
On AsianKisses, you can also chat, email, and video call your love interests.
If you want access to advanced features, you need to choose one of the Gold Membership subscription options: 
1-month subscription – US$31.37

3-month subscription – US$84.79

6-month subscription – US$127.19 

12-month subscription – US$169.58
Who Can You Meet on AsianKisses?
The dating site wants to connect Western men with Asian beauties, so that's who you'll meet on AsianKisses.
What We Like and Don't Like about AsianKisses
Criteria of Our Selection: How Do We Choose Legit Interracial Dating Apps?
I'm strict when choosing and recommending dating sites. Here's how I chose these top 5 interracial dating platforms for you. 
I asked these main questions to evaluate the credibility of the dating websites:
Interracial Dating Online: Our Advice Tips
Here are my top tips when you interracially date online:
It's not easy to have an interracial relationship, especially if your family and friends aren't supportive or if there aren't people from other cultures and races you can connect with where you stay. 
Online dating is one solution, and you'll be sure to have plenty of love options. 
Remember to be respectful, get to really know your love match and let them get to know the real you, and enjoy the journey.
Looking for more International dating app recommendations? Check our selections:
You want to learn how to find an amazing Asian woman and have unforgetable international dating adventures but don't guess where to start. Don't worry, we can help! ☝️
Ask Krystyna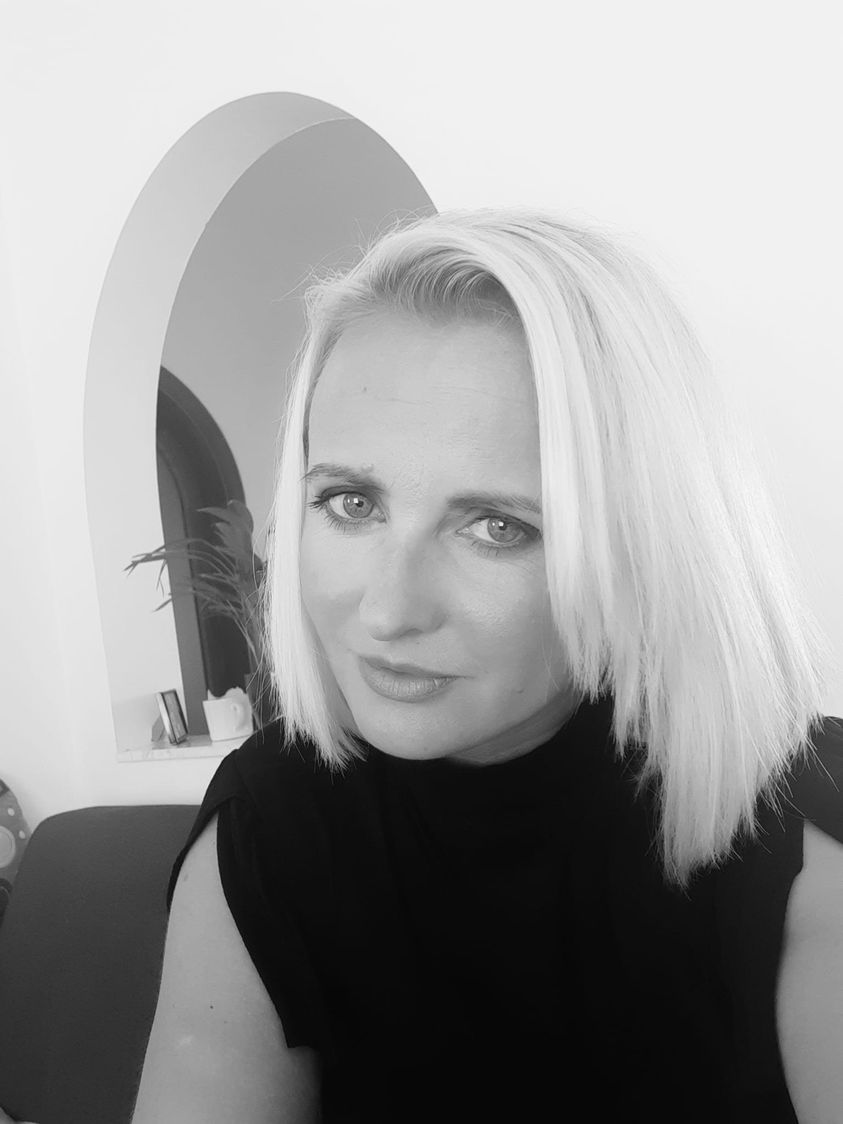 Hey there! 🙂 Krystyna here. Welcome to Asian Dating Journal!
Writing on International dating, romance scams and relationships so you don't have to feel alone on your Asian / foreign dating journey.
Krystyna is a dating blogger and coach that focuses on helping Western men to connect with foreign women. In her guides, she speaks from her own experiences and gives field-tested tips & hacks.
Need dating coaching? Check here: www.krioda.com