Love can be a fickle emotion, and going through the stress of dating can be tiresome. Do you feel like you just aren't meeting your perfect match (even after countless dates)? You may need a change, something more adventurous and exotic.
What if I told you that you could travel anywhere in the world to find your lady love? And that your person might be waiting for you in the most unexpected country? Stranger things have happened.
Imagine being transported to a beautiful country bursting with culture, color, and history. All you can smell when you breathe in the warm air is welcoming spices. India is home to some of the most exotic beauties you'll ever find.
If you're looking for exceptional beauty, India is the place to look. Before you check your bank balance, there's no need to rush over there. Enjoy a glass of wine and browse through some dating sites.
Reasons Why You Can Trust Krystyna
Criteria of Our Selection of Indian Dating Sites and Apps
Love is a powerful force, and sometimes the potent effects can cloud our judgment, and you may miss the telltale signs that you are dealing with a scammer or a lousy dating platform. 
That's why I ensure that each dating site has been thoroughly researched and tested before I suggest it to you.
I selected the best Indian dating sites and apps based on their ability to meet my 5 vital criteria:
Top 3 Dating Sites to Find a Match in India Online
Take a look at our list of the 3 best dating sites to find your dreamy Indian match online:
If you're looking for a successful dating platform, DesiKiss.com is the one for you. This dating site has been in the dating biz for over 15 years and has over 10,000 active members. It's the perfect site to meet exotic Indian beauties.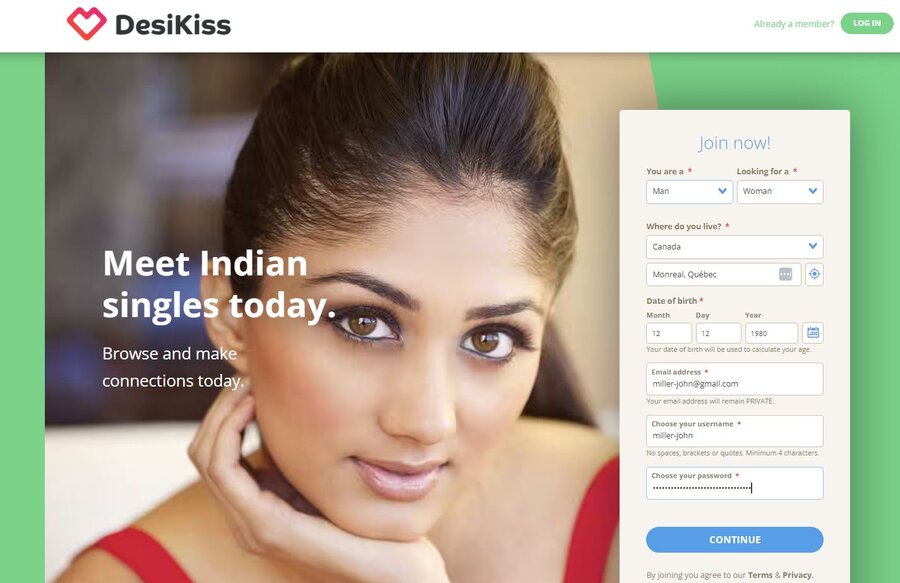 Costs of DesiKiss.com
You can register, create a profile and browse profiles on DesiKiss.com at no cost. However, these features are limited. You must sign up for a premium subscription to unlock the site's full potential.
Good to Know:
DesiKiss.com's premium membership is on a recurring payment plan. You'll need to cancel the subscription in time to stop any payments from going off your account.
The premium membership will cost you around US$39.99/month or US$149.94 for 6 months.
Why We Recommend DesiKiss.com
Another excellent dating platform to check out is IndianCupid.com. This is a matrimonial site where you can find your future wife. The site is well-established and has thousands of beautiful Indian women worldwide waiting to chat with you.
IndianCupid.com Top Services
Costs of IndianCupid.com
IndianCupid.com allows you to register and create a profile. You can also read the first couple of messages in your inbox and browse profiles at no extra cost.
The dating platform offers 3 paid membership plans:
The Gold membership costs around US$7/week or US$54.99 for 12 months (in total). This plan gives you unlimited messaging, no ads, and the option to hide your profile and photos.
The Platinum membership costs around US$9/week or US$69.98 for 12 months (in total). This plan gives you everything the Gold membership offers, including access to unlock extra search features and increase your profile space.
The Diamond membership costs around US$18/week or US$139.97 for 12 months (in total). The Diamond membership gives you access to all the features, including top-notch customer support and profile highlighting.
Why We Recommend IndianCupid.com
Shaadi.com is a popular matchmaking and matrimony dating site that has successfully become a traditional (digital) matchmaker. The site boasts that it's India's number 1 dating site, and you can chat with a new potential love interest every 10 minutes.
Costs of Shaadi.com
Register with Shaadi.com, create a profile and join the Shaadi.com blog for free. You'll need to sign up for a paid membership plan to unlock any of the other features.
The Gold membership will cost around US$33/month (the Gold Plus option costs US$43/month). 
The Diamond plan costs around US$24.83/month (The Diamond plus plan costs US$32.33/month).
The Platinum Plus plan will cost you around US$23.25/month. 
The most expensive plan is the Select Shaadi plan, which will set you back around US$255/month, or a total of US$1,095 for 6 months. This plan will give you access to a personal relationship advisor who will hand-pick your matches.
Good to Know: Shaadi.com will give you a full refund if you have actively sent out 10 interests with no feedback or messages in return. This is only applicable within the first 30 days.
Why We Recommend Shaadi.com
Good to Know: Shaadi.com only allows heterosexual dating and relationships on their dating platform. 
Indian Dating Sites: What to Remember in 2023
Before signing up to just any Indian dating site, there are a few considerations you should keep in mind, such as:
How to Identify and Avoid Online Dating Scams on Indian Dating Platforms
I wish I could tell you that all dating sites are foolproof and 100% safe from scammers. The sad truth is there will always be people trying to take advantage of a situation (and you) if the opportunity arises.
But don't let this get you down. There are ways to avoid online dating scams on Indian dating platforms, such as:
1. Do your research before signing up for a paid membership. You can read reviews and try out sites selected by a well-known international dating coach, like myself. I have reviewed and tested over 500 dating sites and provide you with only the best advice and suggestions.
Do your homework on the latest scam tactics so you're prepared if you smell a rat. For example, often, a profile will look too good to be true, or the relationship takes off immediately and appears as though it was written in the stars.
The biggest red flag is when a potential match claims they need money. Report this profile immediately.
Read through the site's T&Cs so you can get familiar with their security protocols (and see if there are any).
Indian Dating Sites and Apps - FAQs
If you'd like to spice up your love life, then dating an exotic Indian beauty is definitely for you. Remember, you'll need to learn about her culture to be better prepared when you start dating.
Indian women have strong personalities, and they know what they want. Arranged marriages still take place in India, but there is a chance for you to tie the knot with one of these beauties.
You want to learn how to find an amazing Asian woman and have unforgetable international dating adventures but don't guess where to start. Don't worry, we can help! ☝️
Ask Krystyna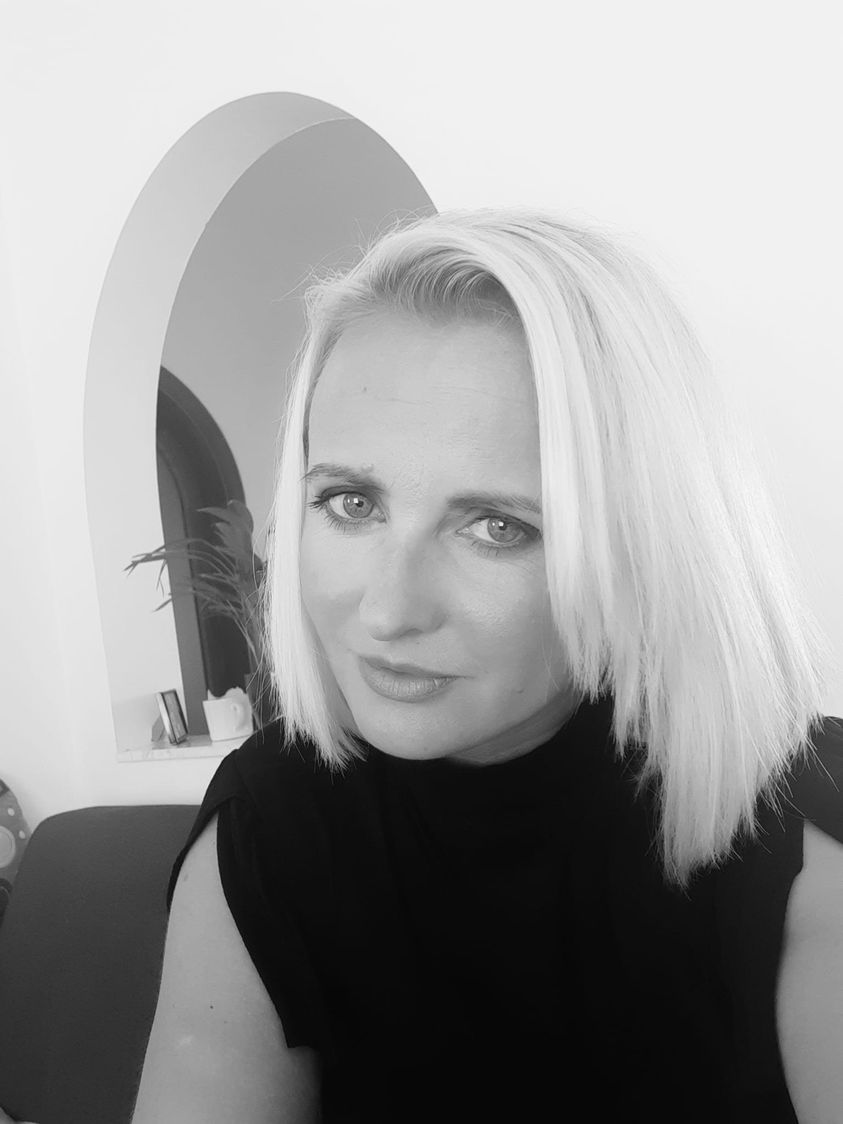 Hey there! 🙂 Krystyna here. Welcome to Asian Dating Journal!
Writing on International dating, romance scams and relationships so you don't have to feel alone on your Asian / foreign dating journey.
Krystyna is a dating blogger and coach that focuses on helping Western men to connect with foreign women. In her guides, she speaks from her own experiences and gives field-tested tips & hacks.
Need dating coaching? Check here: www.krioda.com