Online dating has become a popular phenomenon over the years. The market features a variety of platforms, like HyeSingles. HyeSingles is an online dating community specially designed for Armenian users.
This write-up looks at the pros and cons, services, safety, costs, registration, and other vital information everyone should understand about HyeSingles.
Is this Armenian dating site right for you to find a match online? How much does the HyeSingles service cost? Keep reading our HyeSingles review and decide for yourself.
Reasons Why You Can Trust Krystyna
HyeSingles - About the company
HyeSingles is among the subsidiaries of World Singles. World Singles is a singles and dating community built to help people from different parts of the world make valuable connections.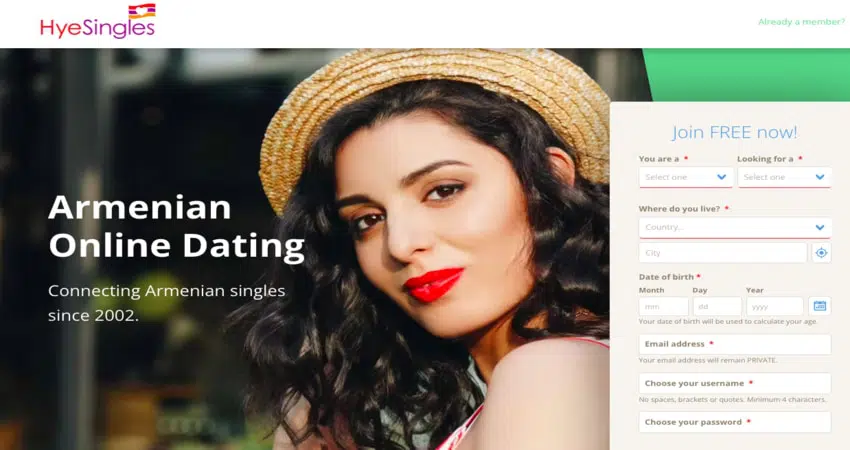 The company was established in 2001 and it currently caters to various markets worldwide. World Singles features a network of other dating sites catering to clients in different locations worldwide.
HyeSingles is built for the Armenian dating market.
The registration process at HyeSingles
The registration process at HyeSingles is relatively simple. Below is a step by step guide for how you can do this;
Step 1: Filling the registration form
You can find the HyeSingles registration form on the top right corner of the official website. The registration form requires you to fill out some basic information like your dating preference, location, birth date, email, nickname (to act as your username), and password.
Completing the registration form is a simple process that will take you just a few minutes. Kindly note that this step of the process is mandatory. This implies that you cannot skip it. Once you have filled in this data, you can proceed to the next step.
Step 2: Completing the questionnaire
The next step of the registration process is completing a questionnaire. The aim of the questionnaire is to gather information for the algorithm to adapt when finding suitable matches for you.
Some of the data required in the questionnaire is your height, eye color, profession, hobbies and habits, education, and income, among others. You do not have to fill in all the sections as some of the criteria in the questionnaire are optional.
Kindly note that you can skip this step by choosing the "I'll tell you later" option. Doing this will allow you to proceed to the next step and add more information when you feel comfortable.
The company made this step optional to allow users to get comfortable with the site before they have to provide more personal information.
Important
It would help to note that providing the information on the questionnaire will give you a better chance of getting matched with the right people.
Step 3: Editing your profile
After completing the steps above, your profile should be half complete. The next step is setting up your profile. This step starts with uploading a photo to your account. Doing so increases your chances of getting noticed.
You must also verify your email. This is the only way you will access the best features on HyeSingles. From there, you can start exploring the site and looking at other people's profiles.
How good is the HyeSingles profile quality and authenticity?
Most of the users of HyeSingles are based in Armenia and the United States. The approximate percentage of men to women is about 50-50. This implies that everyone has a chance to meet a romantic partner on the platform.
This online dating site claims more than 10000 active users weekly. Most of the users are around 25 to 38 years old.
Note that there are also a few older people on the platform. On the other hand, there are no underage profiles due to the strict verification protocols on the site. However, the challenge is that some of these profiles are not legitimate.
There have been numerous reports of fake profiles on HyeSingles.
Does HyeSingles have a mobile app?
Yes, HyeSingles has a mobile app. The app is free to download on Google Play. The app makes it easy for users to make valuable connections on the go.
The company just recently launched the app in a move to attract more users. However, an iOS version of the app is currently not available.
Design and usability of the platform
According to reviews and testimonials from users of HyeSingles, the platform is built with a user-friendly and intuitive interface. The interface does not require any technical know-how to use. It is also so simple that it takes no time to get used to.
Therefore, the platform design is impeccable and its usability is also top-notch. HyeSingles uses the same interface for its website and mobile app. This makes it easy for users to switch from website to app.
HyeSingles viewing and communication features
Once you have successfully registered on HyeSingles, you can access the dashboard, where you can view other profiles on the platform. All you need to do is to browse through the hundreds of profiles and click on the ones you find interesting.
You can also like other users' profiles. The linked matches will be saved automatically in your profile. In addition to this, you can also view people who like you and new members.
You can communicate with other users via the chat tool under their profile photo. The messaging tool on HyeSingles allows you to send and receive direct messages from other users.
However, you will require premium membership to send unlimited messages to any user on the platform. HyeSingles also features a live chat option. This communication tool allows you to have real-time conversations with your interests.
Free and fee-based services at HyeSingles
You can access free features at HyeSingles by registering to the platform and taking advantage of the free membership. Below are some free features at HyeSingles;
As with most online dating communities or websites, some features are reserved for premium members. Below are some of the fee-based features at HyeSingles;
Did you know?
Using live chat communication tools allows you to make better connections with the users. However, you must be careful to ensure not to get scammed or provide your personal information.
Costs of premium membership in an overview
HyeSingles features three premium membership versions. They are;
Choosing a longer subscription is cheaper. However, a lot of people, especially first-time users prefer shorter subscriptions so they can get a feel of the site before committing to using it for several months.
What payment options does HyeSingles accept?
HyeSingles accepts payment options like Paypal, credit cards, and cheque deposits. Note that the payment will always appear on your bills as WORLDSINGLES.
Some people may have a hard time with this, especially if they want their online dating activity to stay private or anonymous.
Please note!
The premium membership at HyeSingles will be automatically reviewed if you do not cancel. Also, all payments to HyeSingles are non-refundable. Therefore, once you enter your billing information, you must be keen to cancel if you do not want to be billed automatically.
Is HyeSingles a real dating site?
The HyeSingles dating site is not a scam. It is a legitimate site founded by a legitimate company. As mentioned earlier, HyeSingles is a subsidiary of World Singles. World Singles is a legitimate online dating community with hundreds of thousands of users from different parts of the world.
HyeSingles also runs its business as a legal entity belonging to the media group. The company possesses all the necessary licenses to operate as an international dating platform. Therefore, YES, HyeSingles is a real or legitimate dating platform.
Anti-scam policy at HyeSingles in our check
A lot of people who have used HyeSingles have reported the presence of scammers and fake profiles on the platform. The dating site has tried to eliminate this issue by requiring users to provide adequate information when registering to the platform.
For instance, the site will give you a hard time about uploading the right selfie. However, some people still use fake photos and photos of models to set up their profiles.
The platform also tries to protect its users from scammers by using advanced encryption protocols on all user communications. HyeSingles also stores all customer data in special data centers that cannot be accessed by the company staff or any other parties.
Additionally, the site has SSL protection. This safety feature makes it harder for hackers and other fraudsters from accessing sensitive user information or hacking the site.
On the other hand, when it comes to your billing information, you need not worry about safety or security. HyeSingles uses an advanced encryption protocol that helps protect your data from scammers.
However, you will also have to regularly monitor the price changes so you do not get blind sided when the automatic renewal goes through. Regardless, the safety measures on HyeSingles are not as stringent as most users would appreciate.
Conclusion: is HyeSingles a scam or not?
HyeSingles is not a scam. It is a legitimate dating site offering incredible features and serving thousands of Armenian and American users.
Pros and Cons of HyeSingles
HyeSingles belongs to the World Single's media group. The company runs its businesses as a legal entity.
The last update was performed on March 24, 2023.
You want to learn how to find an amazing Asian woman and have unforgetable international dating adventures but don't guess where to start. Don't worry, we can help! ☝️
Ask Krystyna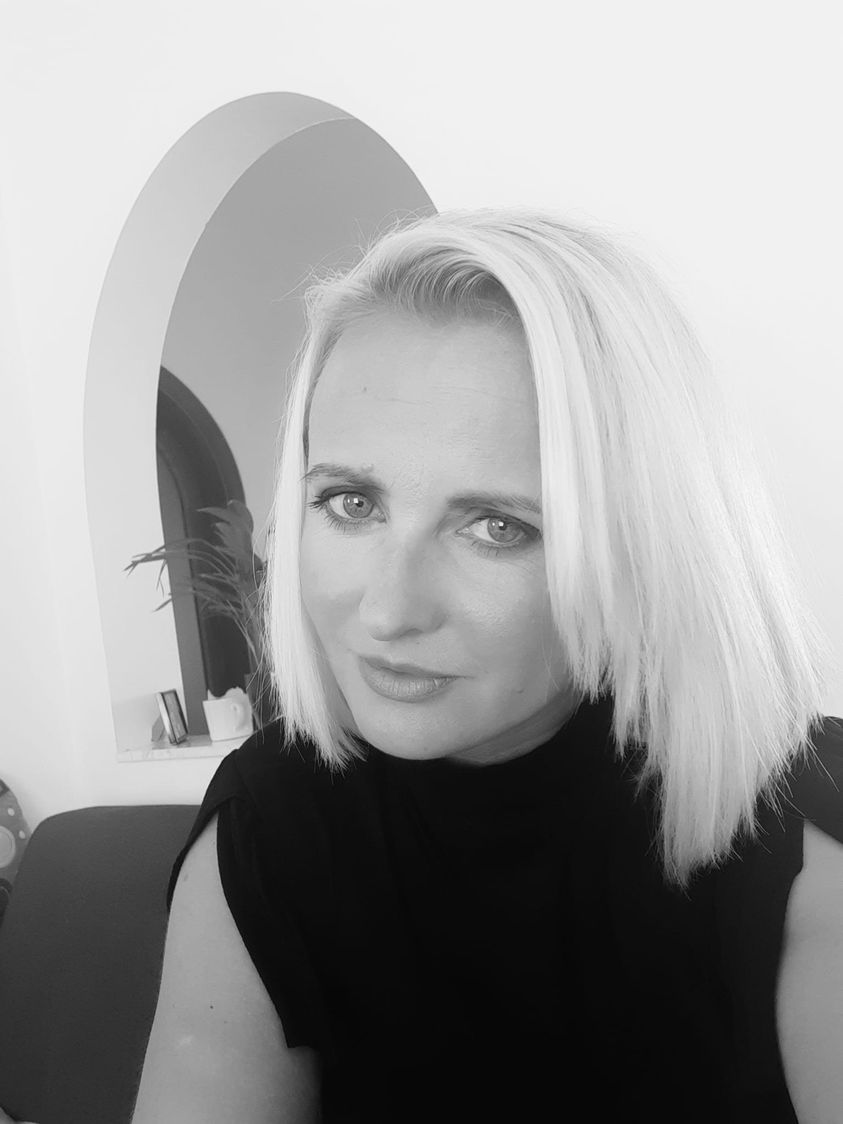 Hey there! 🙂 Krystyna here. Welcome to Asian Dating Journal!
Writing on International dating, romance scams and relationships so you don't have to feel alone on your Asian / foreign dating journey.
Krystyna is a dating blogger and coach that focuses on helping Western men to connect with foreign women. In her guides, she speaks from her own experiences and gives field-tested tips & hacks.
Need dating coaching? Check here: www.krioda.com