It's stressful to find a girlfriend in this day and age, right? 
I mean, one that's perfect for you. 
There are definitely plenty of fish in the sea, and while you can date the whole lot of them, dates don't just turn into a loving and healthy relationship with a girlfriend overnight. 
First, you need to find the lady of your dreams, be sure she's right for you or that you want to invest energy, time, and money getting to know her, and ask her to be your girlfriend when she meets your set of criteria. 
Let's dive deeper into the first step: How to find a girlfriend all starts with the "where." 
Reasons Why You Can Trust Krystyna
Where to Find a Girlfriend? 7 Must-Be Places
Your place of work is an obvious starter. Sharing the same job or working in the same industry gives you a great connection point – you have one thing in common (at a minimum).  
I met my husband at work, and while I didn't think of him as my future, I've never regretted giving him a chance. 
So make some time to sit and reflect. Who do you work with? Who are potential girlfriend candidates? Are there any ladies who are eyeing you? 
It's a good idea to start out as friends. If the relationship doesn't work out, remember that you have to face your ex every day at work and things can become really awkward (#NoThankYou). 
If you are on vacation or a work trip, you can scout the hotel or resort for future girlfriends too. If you are staying at a hotel or resort locally, it's almost easier to hunt for GF material. 
But if you are far away from home, chances are your lady friend might be too, and your homes may be thousands of miles apart.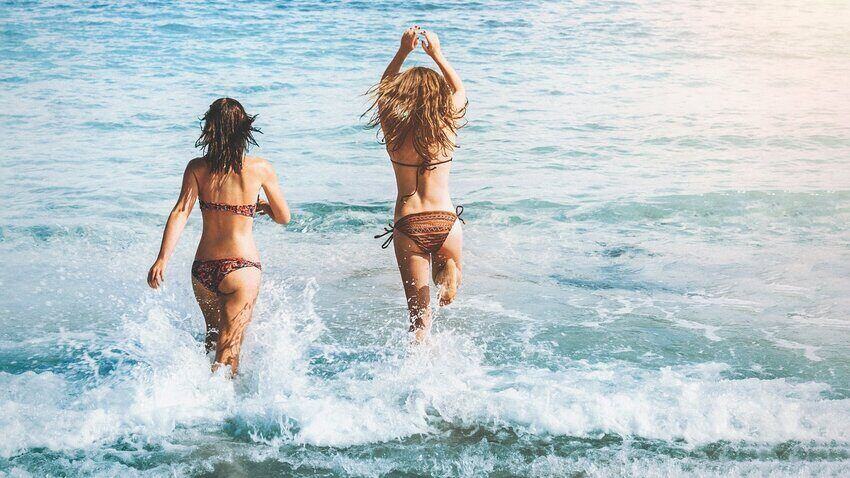 I don't want to sink your ship here, but it's good to go into the situation with your eyes open.
But you might just be lucky like my one client who met her would-be husband at a resort while she was on a work trip. They did the long-distance thing for a while, and they knew they were right for each other. Their relationship has worked out and they tied the knot at a destination wedding a few months ago. 
Parties are a great scouting ground for potential girlfriends. It's even better if a friend of yours can introduce you because then you have some common ground. And your friend might know who'd be a great match for you. 
Go to themed parties, after-work parties, and your friends' birthday parties. You might just meet the love of your life there.  
Are you into looking after yourself and exercising regularly? I'm sure you've noticed the hot ladies that go to the same fitness club as you. 
While you shouldn't just ask a lady out because she scores X on the hotness factor, a fitness club is a good starting point to find a girlfriend.
Don't ogle her. Be a gentleman and offer to help her or find some other point of connection, like admiring how many burpees she can do or how much you both enjoy the spinning class.  
Do your research to find a reputable, budget-friendly, and user-friendly site to find love. There are also various niche sites if you are into sugar dating, long-term dating, religious dating, interracial dating, or senior dating. 
Create a date-worthy profile and then look for your love match.  
Instagram and Social Media
You can also use Instagram and other social media platforms to find yourself a girlfriend. Insta is an unofficial dating site, but plenty of Gen Zers are using the platform to look for some love.   
Simply make use of the platform's DM function to reach out to a hottie that's caught your eye. Be respectful and friendly when you send a direct message, and if the person is receptive, continue the conversation until you feel it's time for a video call or in-person date. 
You can also use Insta's Note feature to share a conversation starter and see who's engaging from your group of followers. You may be crushing on this person, and their response is a great gateway to connect with them via DMs.   
If you are into gaming, you can totally connect with that fierce warrior you enjoy sparring with in the online gaming world. You may already be exchanging DMs to chat about strategy or how much you love the game, so use that connection and make it more personal. 
Start chatting to them and find out if they are single and open to a video call so you can get to know each other better. Who knows, you might be pressing each other's buttons soon.
Make Your Criteria List of a Good Girlfriend
You don't just want any girlfriend so make your list of criteria she needs to meet. Of course, this shouldn't be your dating "Bible" as keeping an open mind sometimes leads to true love in the most unexpected of places. 
Sex Is Possible, but Not on the First Date
Ladies that are happy to do it on the first date and before you've even bought them dinner and dessert are interested in one thing and one thing only – getting into your pants or scratching an itch. 
While it's probably a turn on to know that she wants you, I recommend exercising caution. Being in lust isn't the same as being in love, and wanting you for some action doesn't mean that she wants you – wholly and completely as you are. 
So take it slow. Get to know each other and take the next step when you truly are ready for a commitment.    
Fascinating and Interesting Conversations
If you want a lady to be your girlfriend, it's essential to build more intimacy, like intellectual, emotional, experiential, creative, and spiritual intimacy (besides the usual physical intimacy).
Getting to know her helps lay the foundation of a lasting relationship, and while you can get to know your future GF via shared experiences, fascinating and interesting conversations are a must.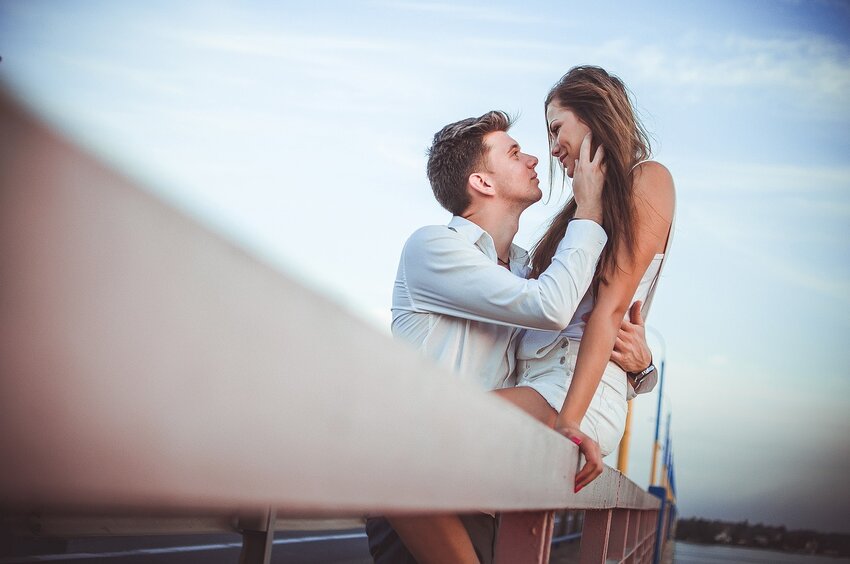 It's best if the convo flows organically and you can stay up all night chatting away like you are old friends, without an eye on the time. However, you can also do conversation starters, ice breakers, this and that questions, or soul-searching topics to really get into the nitty gritty of who you are.   
You may think a high-maintenance lady is a challenge you need to go after, but someone with an easy-going nature is just so much better. 
It's essential to differentiate between a lady with standards and one that is actually high-maintenance, because while standards are good, high-maintenance is exhausting. It means she has healthy boundaries in place, and she'll likely respect your boundaries, which makes for a healthy romantic partnership.  
A lady with standards can be easy-going too, so add these to your list of GF criteria. 
Why Is It So Hard for Me to Find a Girlfriend?
There are various reasons why it's challenging for you to find a girlfriend:
What Can Frighten a Girl Off Wanting to Date Me?
Ladies don't frighten easily, but there are few red flags that will make her run screaming:
Our Practical Tips to Find a Girlfriend
Follow these practical tips to find the lady of your dreams:  
Meet and Go on Dates More Often
You won't meet the love of your life if you sit at home and wallow that you can't get a girlfriend. Go out, find ladies you are interested in (and who are interested in you), and go on dates.  
The wrong lady is the potential girlfriend that isn't right for you.
She may be in a different city or country if you aren't comfortable with long-distance relationships. 
She may be the lady who sleeps around or is into polyamorous relationships when you aren't. 
She may be too reserved, follow a religion you don't gel with, or from the wrong side of the tracks. 
Think about what you want in a girlfriend (and possible wife if you are interested in marriage), and use that to find the right lady for you.
Treat the Ladies with Respect
Ladies are worthy of respect, as are you. So always be respectful in your communication, behavior, and how you treat her. Also, respect your friends (and limit horse play) when she's around, and be respectful of anyone from her life you may meet. 
Tips for treating her with respect include: 
Don't Waste Your Time on One-Nighters
You may enjoy one night stands with many ladies, but these ladies often aren't girlfriend material. Think about what you really want, avoid one-nighters, and go after the lady that's caught your eye (and heart). 
You may have a really specific list of qualities you want in a lady or girlfriend, and while that's great, your list may be too restrictive, meaning you'll never find the purple unicorn you are after (because that perfect girlfriend doesn't exist).
So keep an open mind while you stick to your standards and boundaries, and the right lady will be there waiting. 
You want to learn how to find an amazing Asian woman and have unforgetable international dating adventures but don't guess where to start. Don't worry, we can help! ☝️
Ask Krystyna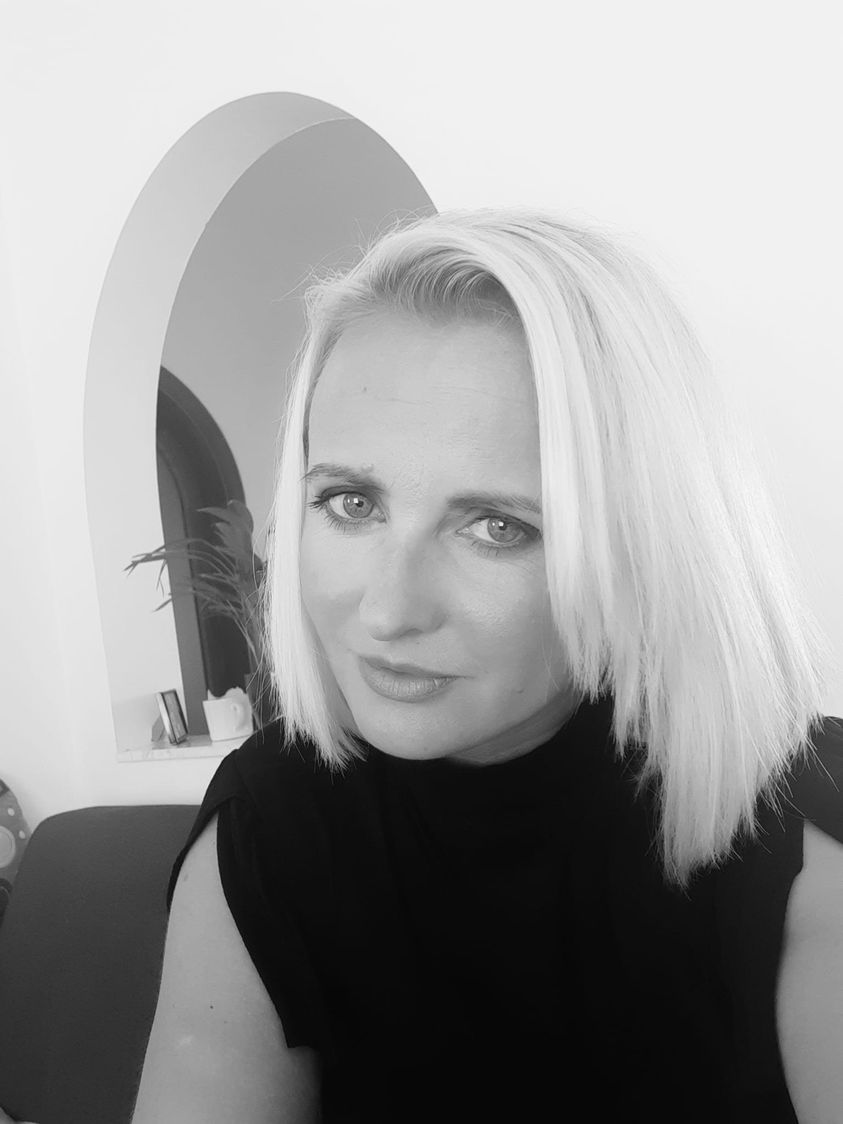 Hey there! 🙂 Krystyna here. Welcome to Asian Dating Journal!
Writing on International dating, romance scams and relationships so you don't have to feel alone on your Asian / foreign dating journey.
Krystyna is a dating blogger and coach that focuses on helping Western men to connect with foreign women. In her guides, she speaks from her own experiences and gives field-tested tips & hacks.
Need dating coaching? Check here: www.krioda.com