Many people date Thai women online looking for a girlfriend or a wife. However, when it gets to the point where they have to learn more about their date, men tend to find it hard to know what to talk about with the date. Online dating continues to become the most common way to date. That is because of the continued advancement in technology. Today it is possible to talk to someone worldwide and see them.
Regular dating and online dating both have their unique set of rules to abide by, and when you blend the two of them, you're in for a distinct experience. Online dating is different from physical dating because it has rules. Also, each country has its online dating rules. When you combine the two, you can be in a better online dating position.
Thailand is one of the countries that has taken a step ahead in online dating. However, dating a Thai girl requires you to have some tips to make it a successful date. Therefore, if you are interested in dating a Thai girl online, below is some information to consider.
Reasons Why You Can Trust Krystyna
What are the Traits of a Thai Woman?
You may have heard myriads of wonderful things regarding Thai women – they are pretty, feminine, have great hair and skin, enjoy taking care of their families, and they make good mothers.
In contrast, you may have come across people who have unpleasant things to say about Thai women. For instance, you may have heard they're impractical, dumb, and gold diggers. How do you know if any of these is true?
There is no doubt that Thai women have stunning looks. The majority of them are blessed with great-looking hair and skin. They are feminine, carry themselves decently, and they know how to dress up. However, there is a significant difference between Thai ladies from rural areas and those who stay in metros.
Thai ladies from rural areas might have limited education, rarely speak English, and are more conservative as compared to their urban counterparts. On the other hand, Thai ladies who stay in metros are more conversant with the Western culture.
They go to parties, drink, are considerably more educated, and are usually open to interracial marriages. Therefore, before you generalize Thai women, you need to first understand their background.
Generally, Thai women are seldom loud. They speak politely to people, even strangers. They have a characteristic way of greeting people (Wai) and showing respect, which the majority of Thai ladies do when they meet anyone.
The Values and Dating Culture of Thai Women
When in a romantic relationship, a Thai woman expects you as the man to take control of the relationship. From asking your partner out on a date to meeting her parents, she expects you to take the initiative.
Therefore, the Western perception of feminism will not necessarily apply when dating a Thai woman. Do not expect to split bills with your Thai girlfriend or expect her to share your worries. She knows that you're the man and you have to take care of her and pay bills. This is a crucial factor to consider when dating a Thai girl online. Your Thai woman expects you to be the provider.
The modern Thai ladies are open to looking for romance and settling with foreigners. Young Thai girls have no problem marrying an older man because they regard age as a sign of maturity. In a romantic relationship, they look for stability and that is why they prefer established men who want lifelong partners.
The majority of Thai ladies will still uphold their sweet mannerisms. They like taking care of their families and they try to live up to their required roles. Therefore, if you find that your date is not a huge fan of public display of affection (PDA), try to understand that it's her culture that is limiting her.
However, she will support you, stick with you all through, and be your inspiration. Infidelity is unacceptable in Thai culture; hence most ladies do not make such mistakes.
How can I start chatting with a Thai girl online?
The hardest part of online dating is how to initiate the charting. Remember, the person is new to you, and you still don't know what they like and don't like. That makes starting the chat scary because you may text something spoiling everything.
In every country, there are certain things that you are allowed to say to someone when dating online, and some things also are not acceptable.
That also applies to Thailand. Starting a chat with a Thai girl must be procedural. You don't need to rush into things because you may spoil everything. Below are some of the tips on how to start a chat with a Thai girl online.
You may have found a Thai girl on different online platforms having people with a shared interest. On the platform, people may be discussing specific topics. The best thing is to be active and respond to any questions asked. That can give you the courage to start the conversation. They also are engaged in answering questions and providing responses. Take that opportunity to answer their questions.
Develop your online profiles
The hardest thing about dating online is chatting with someone you don't know their identity. That is because people can upload photos that are not their identity on their profiles.
However, honesty is paramount when you want to start a chat with a Thai girl you are interested in. You must upload your real profile picture for the Thai girl to know who they are talking to. That will even give them confidence in talking to you. Ensure the photo you upload is genuine and attractive.
Once you have developed some bond by chatting in online groups and uploading your profile picture, it's time to hit their inbox. First, start by introducing yourself, as it is unethical to start talking to someone who doesn't know you without introducing yourself. Just introduce briefly as she will learn more about you as you move along with her. She may also respond by introducing herself.
Another tip is to ask her questions and express interest. Just ask simple questions to maintain the flow of the conversation.
Complement things you like about her
At this stage, you can say what you like about the person and what attracted you to them. It could be their sense of humor or even their physical look. Make them aware of it.
Share the things you think the person would enjoy
These could be songs, articles, and even memes to make the conversation lively.
Top Things to say to a Girl Online
There are certain things to say to a Thai girl online. They include the following.
Talk About food – This is always the most exciting topic for Thai women. That is because they love food more than anything else. They can even fall into your trap when you like talking about food.

Talk About shopping – After food, what girls like when you talk about is shopping. Every Thai girl likes shopping. Therefore, you need to figure out the best shopping mall and plan how to take her there.

Talk about Family – Thai women love their families and would come first. They would therefore develop an interest in you when you like talking about family.

Joke with her– Thai girls like a joke so much and, therefore, attempt always to make them laugh.
10 Important Things to Remember When Dating a Thai Woman Online
It is not hard to date a Thai woman. You just have to keep a few things in mind when dating them.
How to Get their Love and Attention - Top 5 Tips
When talking to your online Thai date, you want your conversation to flow smoothly with no awkward silences. So, what should you talk about with your online date and get her love and attention?
Here are 5 top tips that you should use:
Just like a job interview, a sign that everything is going well is when the interviewer is doing most of the talking. When you ask her questions, you're not only getting to know more about her, but you're also making her feel calm and connected to you. Do not ask very personal questions and do not be rude.
2. Listen to her attentively
There is a huge difference between listening and just hearing. Numerous people lack listening skills and they only sit there waiting for their turn to talk. When talking to a Thai woman, ensure that you're paying full attention to her and let her realize this by using constant eye contact.
Now and then when she's talking, nod your head and show her that you're taking in what she's speaking.
3. Keep away from topics involving politics or religion
Some people like talking about politics or religion passionately. However, such topics tend to divide people more often than it brings them together. Thus, get to know her well first on a personal level before you start to bring up derisive issues.
In Thai culture, ladies like to talk about their families. So, ask her about hers. Does she have any siblings? Do not forget to ask her about her friends. To many Thai people, friends are just as important as family because of wellbeing and social support.
5. Be curious about her country and culture
Thai women usually know a lot about their traditions which could be of interest should you opt to visit her in Thailand. Ask her about anything that you're curious about their country except the stereotypes.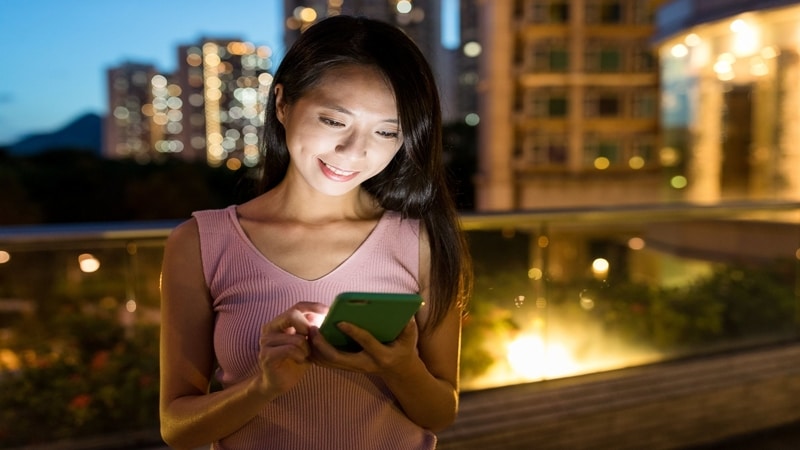 Thais like to narrate their delicate customs, crucial traditions, and rituals to foreigners. Asking these questions will keep your online date happy and amused that you're interested in their culture.
Don't when dating a Thai girl online
Below are some of the things you shouldn't do when dating a Thai girl online

Don't talk too much about your job – Most Thai women, even the most ambitious ones, are not always interested in knowing much about their job. It is, therefore, wise to restrain from talking about it.

Don't talk about money – Money is always the last thing in the mind of every Thai girl. She is not interested in knowing how much you have or earn.

Don't talk about sex – When dating a Thai girl online, avoid any topic about sex or any joke about it. That will make them think you want a different type of relationship that they are not ready to offer.
How can I impress a girl from Thailand online?
The best way to impress a Thai girl online is to make them laugh and tell them they look beautiful. Also, tell them sweet words like sweet dreams when it is late at night. Also, one of the most significant phrases you would want to learn when dating a Thai girl is the big" L" word. How to say I love you to a Thai girl is "pom rak Khun" which will always make her happy.
Be aware of the cultural differences and language barrier
The best way to make your date with a Thai girl is to be mindful of the cultural and language differences. Know how they differ from yours, and lastly, respect them. Know what to do so that you don't cross their culture.
Be aware of romance and dating scams
When dating online, you should be aware of the online dating scams where people adopt fake identities to gain people's trust. Therefore you should be careful when dating online.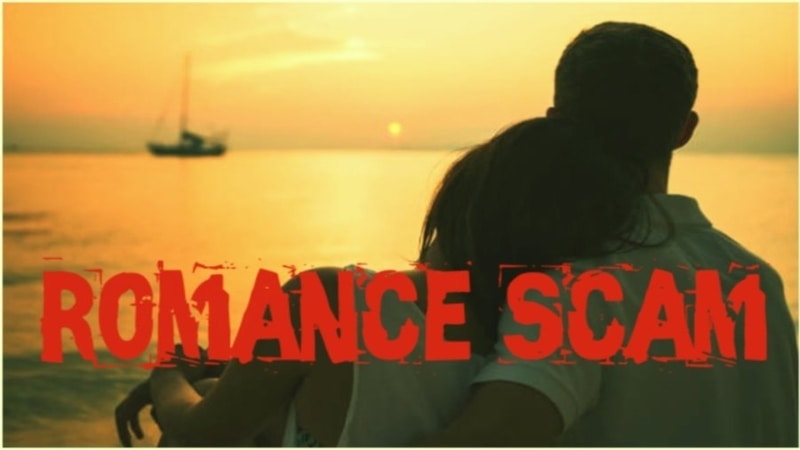 Guides to Asian Dating Scam
Dating online is always a challenging task, especially with a Thai girl. But if you have taken the best step, such as the one explained above, you will find it easy and successful.
In summary, I would like to inform you that Thai ladies are simple, easy to please, generally polite, and hard working.
They respect their men and take great care of their family and household chores. They know how to make great wives, caregivers, and mothers.
You want to learn how to find an amazing Asian woman and have unforgetable international dating adventures but don't guess where to start. Don't worry, we can help! ☝️
Ask Krystyna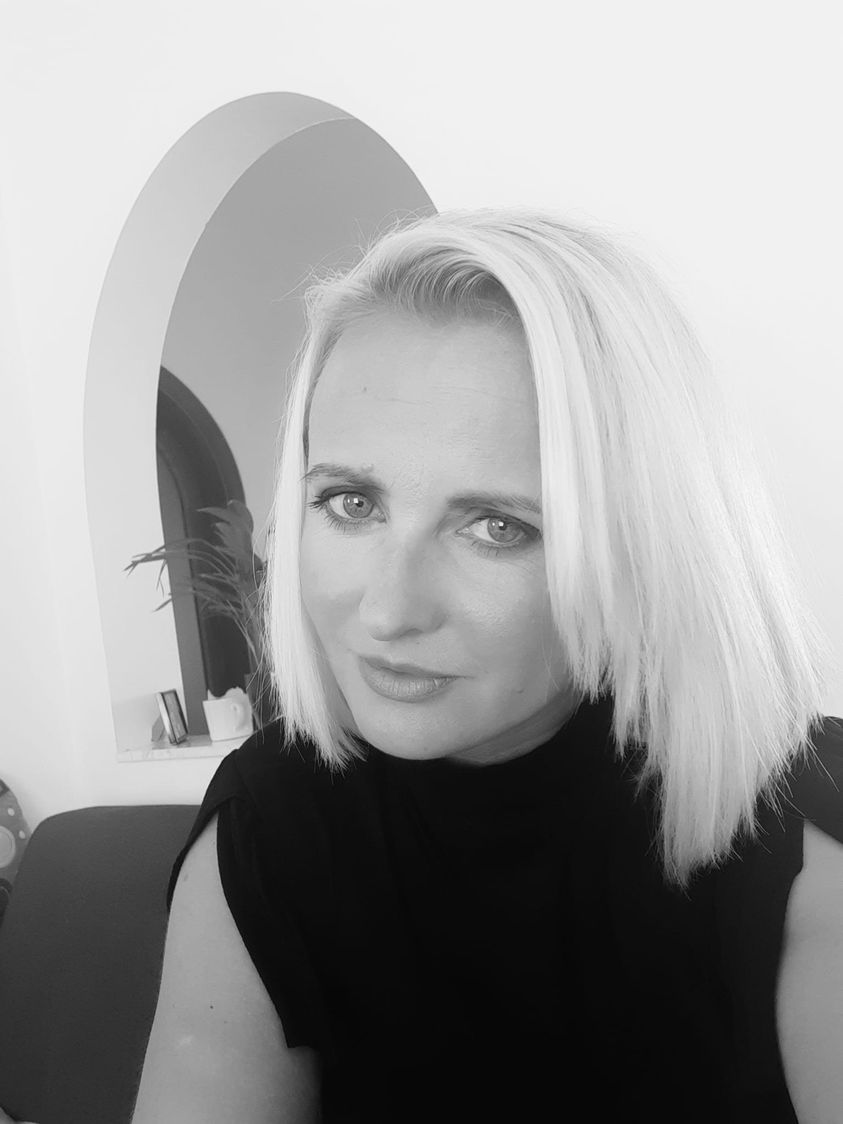 Hey there! 🙂 Krystyna here. Welcome to Asian Dating Journal!
Writing on International dating, romance scams and relationships so you don't have to feel alone on your Asian / foreign dating journey.
Krystyna is a dating blogger and coach that focuses on helping Western men to connect with foreign women. In her guides, she speaks from her own experiences and gives field-tested tips & hacks.
Need dating coaching? Check here: www.krioda.com