Many people date Thai women online looking for a girlfriend or a wife. However, when it gets to the point where they have to learn more about their date, men tend to find it hard to know what to talk about with the date.
Regular dating and online dating both have their unique set of rules to abide by, and when you blend the two of them, you're in for a distinct experience.
This post will discuss how you can date a Thai girl online and what you need to talk about to make your journey to building a romantic relationship successful.
Reasons Why You Can Trust Krystyna
What are the Traits of a Thai Woman?
You may have heard myriads of wonderful things regarding Thai ladies – they are pretty, feminine, have great hair and skin, enjoy taking care of their families, and they make good mothers.
In contrast, you may have come across people who have unpleasant things to say about Thai women. For instance, you may have heard they're impractical, dumb, and gold diggers. How do you know if any of these is true?
There is no doubt that Thai women have stunning looks. The majority of them are blessed with great-looking hair and skin. They are feminine, carry themselves decently, and they know how to dress up. However, there is a significant difference between Thai ladies from rural areas and those who stay in metros.
Thai ladies from rural areas might have limited education, rarely speak English, and are more conservative as compared to their urban counterparts. On the other hand, Thai ladies who stay in metros are more conversant with the Western culture.
They go to parties, drink, are considerably more educated, and are usually open to interracial marriages. Therefore, before you generalize Thai women, you need to first understand their background.
Generally, Thai women are seldom loud. They speak politely to people, even strangers. They have a characteristic way of greeting people (Wai) and showing respect, which the majority of Thai ladies do when they meet anyone.
The Values and Dating Culture of Thai Women
When in a romantic relationship, a Thai woman expects you as the man to take control of the relationship. From asking your partner out on a date to meeting her parents, she expects you to take the initiative.
Therefore, the Western perception of feminism will not necessarily apply when dating a Thai woman. Do not expect to split bills with your Thai girlfriend or expect her to share your worries. She knows that you're the man and you have to take care of her and pay bills. This is a crucial factor to consider when dating a Thai girl online. Your Thai woman expects you to be the provider.
The modern Thai ladies are open to looking for romance and settling with foreigners. Young Thai girls have no problem marrying an older man because they regard age as a sign of maturity. In a romantic relationship, they look for stability and that is why they prefer established men who want lifelong partners.
The majority of Thai ladies will still uphold their sweet mannerisms. They like taking care of their families and they try to live up to their required roles. Therefore, if you find that your date is not a huge fan of public display of affection (PDA), try to understand that it's her culture that is limiting her.
However, she will support you, stick with you all through, and be your inspiration. Infidelity is unacceptable in Thai culture; hence most ladies do not make such mistakes.
10 Important Things to Remember When Dating a Thai Woman Online
It is not hard to date a Thai woman. You just have to keep a few things in mind when dating them.
How to Get their Love and Attention - Top 5 Tips
When talking to your online Thai date, you want your conversation to flow smoothly with no awkward silences. So, what should you talk about with your online date and get her love and attention?
Here are 5 top tips that you should use:
Just like a job interview, a sign that everything is going well is when the interviewer is doing most of the talking. When you ask her questions, you're not only getting to know more about her, but you're also making her feel calm and connected to you. Do not ask very personal questions and do not be rude.
2. Listen to her attentively
There is a huge difference between listening and just hearing. Numerous people lack listening skills and they only sit there waiting for their turn to talk. When talking to a Thai woman, ensure that you're paying full attention to her and let her realize this by using constant eye contact.
Now and then when she's talking, nod your head and show her that you're taking in what she's speaking.
3. Keep away from topics involving politics or religion
Some people like talking about politics or religion passionately. However, such topics tend to divide people more often than it brings them together. Thus, get to know her well first on a personal level before you start to bring up derisive issues.
In Thai culture, ladies like to talk about their families. So, ask her about hers. Does she have any siblings? Do not forget to ask her about her friends. To many Thai people, friends are just as important as family because of wellbeing and social support.
5. Be curious about her country and culture
Thai women usually know a lot about their traditions which could be of interest should you opt to visit her in Thailand. Ask her about anything that you're curious about their country except the stereotypes.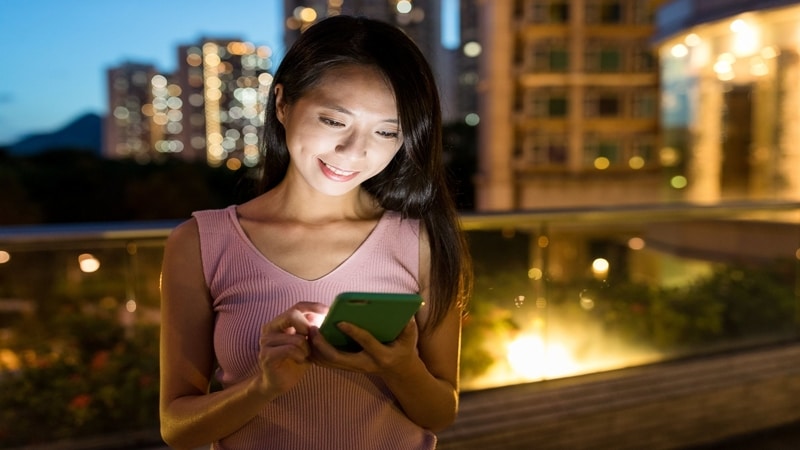 Thais like to narrate their delicate customs, crucial traditions, and rituals to foreigners. Asking these questions will keep your online date happy and amused that you're interested in their culture.
What Should I Say when Having a Date with a Thai Girl?
When talking to a Thai girl online, some topics are acceptable whereas others aren't. But which ones are acceptable?
In summary, I would like to inform you that Thai ladies are simple, easy to please, generally polite, and hard working.
They respect their men and take great care of their family and household chores. They know how to make great wives, caregivers, and mothers.
About the editor: Krystyna has published over 500 articles related to international dating in English and German. In her regularly updated blog posts, Krystyna shows a good eye for online dating topics, romance scams and cross-cultural relationships.
As the leading International Dating Expert and Dating Coach Krystyna is involved in a wide variety of different areas, such as personal dating coaching, online dating and matchmaking.
Need dating coaching? Check here: www.krioda.com