"The best things in life are free." I wish this were true, but unfortunately, this just isn't the case in the real (or online) world. But that's no reason to give up or lose hope.
Many of us have busy lifestyles trying to keep up with work and balance a social life, and sometimes finding love in between the rush can be challenging. 
This is where the success of online dating comes in, as it allows you to meet ladies outside of your usual social circle (and hey, a change is as good as a holiday, right?)
With online dating gaining popularity at a rapid rate, fees are also growing just as fast. That's why I've put together this detailed guide on the average cost of marrying a Filipina.
The best way to enter the online dating world is to be financially prepared, make informed decisions, and budget accordingly.
Reasons Why You Can Trust Krystyna
Online Expenses on a Filipina Bride
Even though online dating doesn't require you to travel (yet), there are still some pretty hefty costs involved when choosing a legit site, sending gifts, and making a good impression.
So let's take a look at some of the online expenses you can expect when wooing your Filipina bride:
Average online dating site costs for a Filipina bride: ±US$100-700 per month (this depends on the quality of the website and the membership plan you subscribe to)
The great thing about dating sites is that you usually can do a trial run first. I suggest doing this before you subscribe to a paying membership. This will give you an idea of the type of features and the quality of the profiles.
However, it's important to remember that the free trial is limited, and if you're serious about finding your dream woman, you'll need to commit to a paying membership eventually. Online dating sites have different payment methods (over and above your monthly fee), such as buying credits, tokens, or coins to unlock certain features.
Depending on the site, this can be pretty pricey and adds up very quickly. For example, a Platinum Membership on AsianDating.com costs you US$12.50 per month, and other sites are pricier.
Remember that you'll need a good Wi-Fi connection or an amount of data (which is costly) if you want to chat on a dating site. There's nothing worse than being cut off just when things start getting interesting.
Total gift/flowers costs: Between US$100 to US$200 per gift/flower
Okay, so sending your Filipina bride gifts or flowers is totally up to you. This is not a requirement in the dating world, but come on, what lady doesn't like to be spoiled by her man? Exactly. 
She's one lucky lady if you are in a position to shower her with gifts.
But you can save money by sending reasonably priced gifts like a box of chocolates or flowers. If you decide to give her jewelry, this expense will obviously be more than US$100. But again, this is totally up to you and what you feel comfortable giving her.
Total visa costs: approximately US$1,000 (each trip)
The idea of meeting your beautiful Filipina feels like a dream come true. The reality is you're from different countries, and you'll need to apply for a visa to visit her country and vice versa.
I wish I could tell you that this is a quick process, but unfortunately, you'll need to apply for the visas well in advance, and it's pretty expensive (especially if you use a visa agent). 
When applying for a visa (without an agent), you can expect to do the following:
Total matchmaking expenses: up to ±US$2,000 per month
If things are slow on the dating sites you've subscribed to, you may need to consider using a matchmaking service to move things along faster. Fair warning though, these personalized services are costly and strict (some people pay up to US$60,000 annually).
Matchmaking agencies such as Maclynn and Kelleher International are among the most popular and successful.
Congratulations, you have successfully won over your Filipina beauty's heart, and now it's time for you to start your relationship face-to-face. Let's take a look at some of the offline dating expenses you can expect to pay:
Total travel costs to meet your Filipina bride: US$1,000 up to US$4,000 per trip (including tickets and hotels):
Traveling to a foreign country can be expensive, especially if you travel during the in-season periods. You'll need to have your visas in order and then book the following:
A roundtrip from New York to Ninoy Aquino International airport in Manila will cost around US$732 for one person (depending on whether you fly business or economy class). A 4-star hotel will cost around US$82 per night.
Don't forget about your entertainment and transport costs (Uber or car rental) so you can go sightseeing and enjoy romantic walks or candlelight dinners.
Total dates in-person costs: Approximately US$100 to $200 per date
Going on dates is essential for your newly formed relationship, and your bride will appreciate the time and money you spend on her. Your dates should be romantic and personal so that you can get to know one another better.
When you plan your dates, make sure you also consider her likes and allow her to suggest and pick some of them. Each date has some cost involved, but you should be happy to pay the bill as you get to spend time with your lady love.
Total entertainment and food costs: Approximately US$100 to $1,000+
Here's an expense you can rack up quickly, depending on how much entertaining and dining out you do. You can get creative and sign up for a couples fusion cooking class (for example) or watch a play on Broadway. 
Whichever one you choose will involve some costs (a ticket for a Broadway play costs around US$100). Food can also be expensive, especially if you go to fancy restaurants (the average cost of a meal at Guy Savoy costs around US$220 per person.) This all depends on your (and your bride-to-be's) personal preference.
Things to Remember About Marriage With a Filipina Woman
Love is in the air, and it's a good idea to keep the following considerations in mind when marrying your Filipina beauty:
Total wedding costs: up to US$1000 to US$8000+ (including wedding dress, marriage documents, and the ceremony)
First things first, in Asian culture, it's tradition for the groom to pay for the wedding, which is different from how things are done in the states.
Every bride has a dream wedding dress, and depending on your bride's taste, this can be pretty expensive. It also depends on whether she wants a custom-made wedding dress (depending on the dressmaker, it can amount to between US$2,000 to US$8,000, or more)  or is happy to rent one (between US$50 and US$600).
You also need to apply for a marriage license, and the fees vary depending on the county where you reside. The prices range from around US$10 to $115. The cost of the wedding ceremony will vary depending on the aesthetic and type of wedding you and your beautiful bride envision.
Photo/Video and Guests Costs
Total photo/video and guest costs: anywhere from US$1,000 upwards 
Your wedding has to be captured beautifully so you have lovely memories to look back on. The new trend today is to have a photographer film the wedding and edit it into a beautiful keepsake.
Depending on the photographer's popularity, you can expect to pay between US$1,150 and US$3,000. Regarding your guests' costs, you'll need food, drinks, entertainment, and wedding favors which can add up very quickly depending on the menu and entertainment you choose.
Final Words: Is It Expensive to Marry a Filipina?
Almost everything in life comes with a price tag, but finding your true love makes it all worth it. Whether you go through an online dating site or head over to the Philippines wearing your heart on your sleeve, there will be costs involved.
Marrying a beautiful Filipina bride will cost you around US$10,000 (minimum), and if you don't keep tabs on the way you spend your money, this can spiral out of control quickly. Many couples today instead choose to elope and cut out the expensive wedding costs and then prefer to go on an epic honeymoon.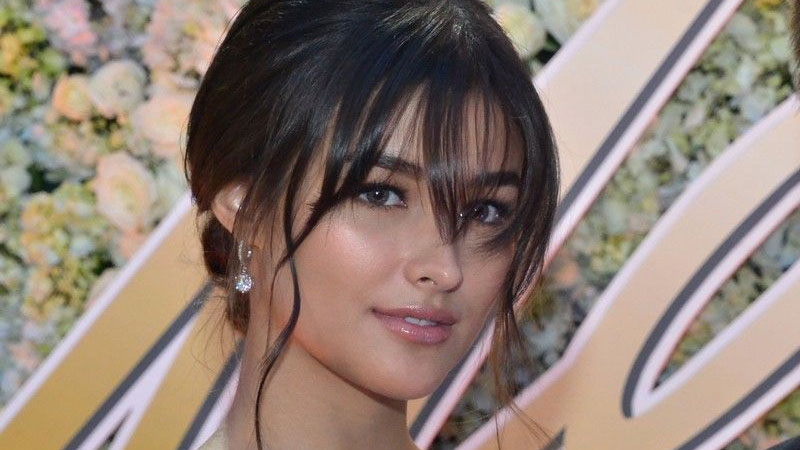 As long as you set good financial boundaries, and make smart decisions on where (and how) you spend your money, finding the Filipina bride of your dreams is possible.
If your journey to love has just begun, why not check out our guide on what it's like to date a Filipina for a little more insight into these beautiful women's hearts?
You want to learn how to find an amazing Asian woman and have unforgetable international dating adventures but don't guess where to start. Don't worry, we can help! ☝️
Ask Krystyna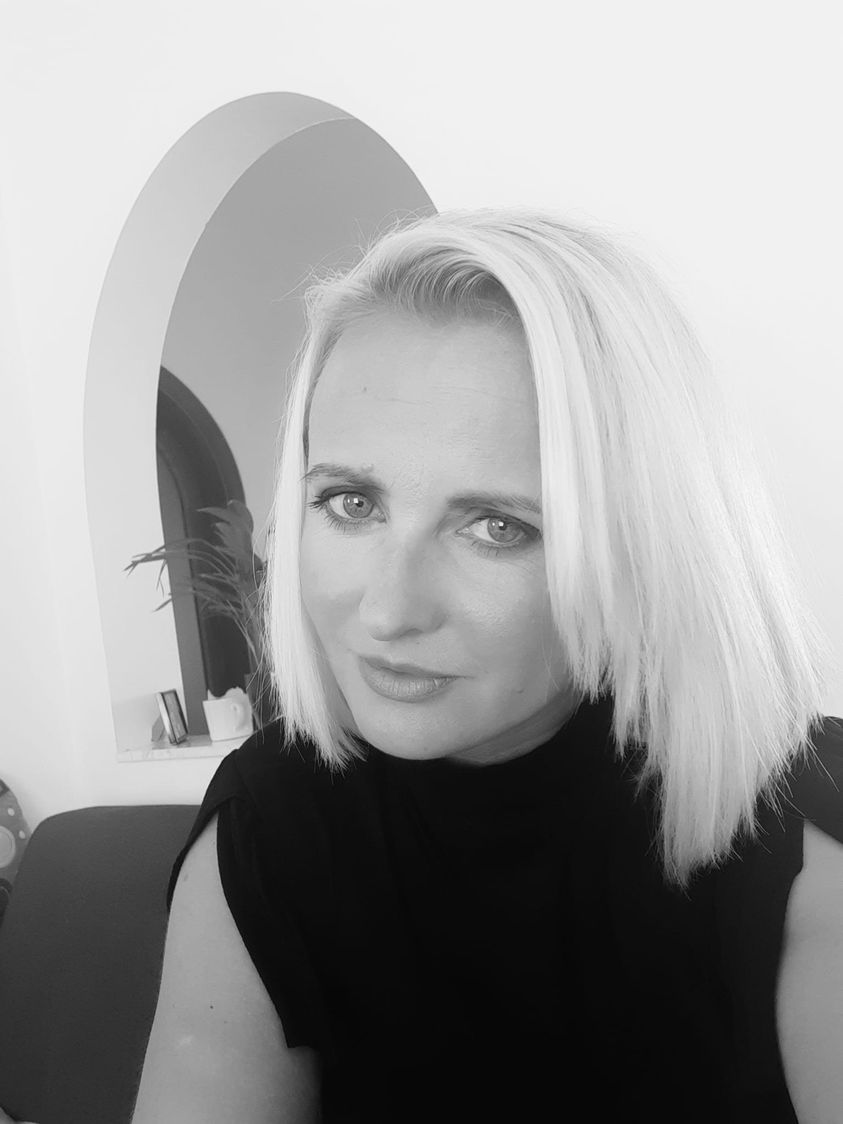 Hey there! 🙂 Krystyna here. Welcome to Asian Dating Journal!
Writing on International dating, romance scams and relationships so you don't have to feel alone on your Asian / foreign dating journey.
Krystyna is a dating blogger and coach that focuses on helping Western men to connect with foreign women. In her guides, she speaks from her own experiences and gives field-tested tips & hacks.
Need dating coaching? Check here: www.krioda.com