As the biggest and most populated continent in the world, Asia is known for its rich, deep and unique culture that attracts tourists and settlers alike. But that is not the only thing that makes Asia attractive. It is also filled with gorgeous and sexy girls – whether it is the sexy models and actresses we see on TV or the rural girls in the most indigenous parts of Asia.
In this article, we are going to discuss the TOP10 most beautiful and hottest Asian women in the world – from Priyanka Chopra, Shay Mitchel, to Maggie Q, Kitty Zhang, Lynn Hung and so many more. But first, let us discuss what it is that makes Asian girls so hot and so irresistible.
Reasons Why You Can Trust Krystyna
What makes Asian Girls so Hot
Because of the famous saying "Beauty lies in the eyes of the beholder", which implies beauty is relative, it is hard to pinpoint exactly what makes a woman attractive to someone. But as with many groups of women, Asian women possess some characteristics that make them distinct and gorgeous in their unique way.

Here are some of those three features:
TOP10 Hottest Asian Women in the World
Here is a list of the TOP10 Most Beautiful and Hottest Asian Women in the World.
Shay Mitchell is an actor, model, businesswoman and writer who rose to fame after her role as Emily Fields in the famous TV show, Pretty Little Liars. Shay Mitchell, who has often been described as one of the most beautiful women in the world, owes her beauty to her Asian descent.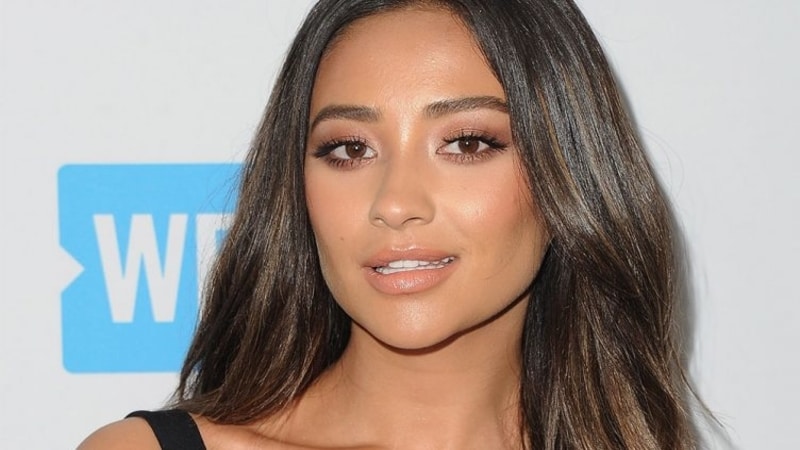 Born of a Filipina mother and a Scottish father, Shay Mitchell has a drop-dead gorgeous look that can make any man swoon. But that is not the only thing that makes Shay Mitchel so sexy. She is also smart and hardworking, as seen with her successful acting and modeling career, not to mention her business ventures.
Aside from that, Shay Mitchell is a known philanthropist. She has supported the Somaly Mam Foundation , worked with the Trevor Project, she currently works with WE Charity.
Three Interesting to Know about Shay Mitchell
Priyanka Chopra is an Indian actress, singer, film producer and writer. As the winner of the Miss World 2000, it is no secret that Priyanka Chopra is drop-dead gorgeous. But apart from her gorgeousness, Priyanka is also a vocal feminist and businesswoman who was featured in the Timesas one of the 100 Influential People in the World and named by Forbes among the World's 100 Most Powerful Women.
Her acting career begun back in India, where she was cast in many Indian films. She, however, rose to fame after she was cast in the American thriller series Quantico as Alex Parish, the leading actress.
Aside from her success and beauty, Priyanka is also a known philanthropist. She works with many non-profit organizations to promote social causes such as the Environment and Gender Equality Rights.
Random Facts that you Won't Believe are True about Priyanka Chopra
You have all seen the Chinese actresses in movies and how hot they usually are, right? Well, Kitty Zhang is no different. As a Chinese actress who rose to fame after her role in a Chinese Comic Science Fiction film called CJ7, Kitty Zhang is both beautiful and mighty talented.
Born in Dezhou, Shandong and later moving to Shanghai to attend acting school, Kitty Zhang is the typical traditional, yet, in a way, a modern Chinese woman that melts the hearts of her fans and admirers alike.
Kitty Zhang is famously known for her whirlwind romances and marriages?

In 2011, she had a whirlwind romance with director Wang Quan'an and later married him after a few months. They later divorced after four years in 2015.

In 2016, Kitty Zhang has another whirlwind romance with businessman Yuan Bayuan and married him after 70 days. That marriage also ended in divorce after two years.
Filipina's are really sexy, especially because of their stunning facial features and their hourglass body shape. Christine Reyes, a Filipina actress and model, is no different. She is gorgeous, she is talented and she knows how to make people swoon over her obvious beauty.
Christina Reyes rose to fame when she was a contestant in a Reality TV program Star struck, and has since been managed by Viva Artist Agency and ABS-CBN Entertainment. She is also the mother of her daughter Amarah. According to news feeds, she is a wonderful and caring mother, something that makes her an even more beautiful human being.
Interesting Facts to Know about Christine Reyes
It is a known fact that when African Americans and Asians get together, they produce the most beautiful children. Karrueche Tran is one example of that by-product. Born of a Vietnamese mother and an African American father, Tran's looks are jaw-dropping.
To make matters better, Tran is not only gorgeous – she is also talented. Her career in the Entertainment industry begun in the fashion industry as a personal shopper and later escalated to modeling and then acting after she was cast as Vivian Johnson in the series The Bay.
In 2011, Tran dated singer Chris Brown, making her a subject of too many gossip blogs. They broke up in 2015 and in 2017, she started dating footballer Victor Cruz.
Random Facts you won't believe are true about Karrueche Tran
Do you have that one friend who you can't take a selfie with because they will simply because they "suck" all the beauty away? Fan Bing Bing is such one friend. Often describes as baifumei, meaning pale-skinned, rich and beautiful, Fan Bing Bing's stunning beauty is unmatched. In fact, in China, where she comes from, she is the standard of beauty.
But we are getting carried away. First, let us explore just who Fan Bing Bing is.
Fan Bing Bing is a Chinese model, television producer, and singer. She rose to fame after her role in the costume drama series My Fair Princess. After that, she played other successful roles in the film industry.
In 2013, she was listed as the highest-paid celebrity in the Forbes China Celebrity 100
and went on to top that list for four consecutive years. She, however, has a minor setback in July 2018 after she was detained by Chinese authorities for tax evasion.
Asia is full of beautiful and hot women – there is no denying that. But the majority of these beautiful women, like Zhang Jingchu, come from China or are of Chinese ancestry.
Born and raised in Yong'an, Fujian province in China, Zhang spent her childhood in the countryside, being a traditional Chinese girl. She later joined the Central Academy of Drama in Beijing where she trained to be an actress.
She then began her career in 2000 and rose to fame in 2005 after she won the China Film Media Award for Best Actress for the film Peacock.
Zhang Jingchu is not only known for her beauty. She is also a household name because of her talent and the hard work she puts into her acting career. She has starred in many films including Mission Impossible – Rogue Nation in which she starred alongside Tom Cruise.
When she was young, Zhang Jingchu's body was so tiny and frail that her parents enrolled her in dance classes so she could strengthen her body?
When someone mentions Maggie Q, your mind automatically jumps to Nikita, Mission Impossible III, Divergent (and its sequels) and Designated Survivor, right?
What will, however, not jump into your mind is that this gorgeous and beautiful actress you adore is actually of Asian descent. Her mother is a Vietnamese immigrant who met her father (of Irish and Polish descent), in Vietnam during the Vietnam war. The result of their union – the talented, and beautiful Maggie Q.
But acting was not how Maggie Q first entered the entertainment industry. At the age of 17, she decided to model in Japan, which was unsuccessful at first but picked up pace when she met Jackie Chan, who saw potential in her as an action star.
Apart from acting and modeling, Maggie Q is also outspoken in matters of animal rights and promoting vegetarianism.
Random Facts about Maggie Q
Park Shin Hye is a South Korean actress and singer who rose to fame after starring in Stairway to Heaven back in 2003 Park Shin Hye is not only known for her stunning beauty. She is also considered one of the most talented and prolific actresses of her age. Her talent earned her the 33rd spot in Forbes Korea Power Celebrity list in 2015 and the 12th position in 2017.
Apart from acting and singing, Park Shin Hye has also become a household name in terms of endorsement. Because of her worldwide success and fame, many brands like Mamonde and Bruno Magli are making huge profits.
Interesting Facts about Park Shin Hye
When it comes to producing sexy models, no continent does a better job than Asia. It is where the most stunning and beautiful women live and one of these women is Lynn Hung. As a fashion model and actress, Lynn Hung is mighty talented and beautiful.
Basing most of her works in Hong Kong, Lynn Hung first started working in the runway scene in 2006 and worked her way up to the top. In 2009, her press reported that she was the 4th highest-paid model in China.
As for her acting career which started in 2008, Lynn Hung has acted in several acclaimed films such as Ip Man, All's Well, Ends Well 2010, My Sassy Girl 2 and Material Queen.
There are so many other gorgeous and hot women in Asia – even if they are not famous models or actresses. What is more, Asian girls are homely, hardworking and smart. If you are thinking of getting one as your wife or girlfriend, think no further. Go get her. She might just be your dream girl.