FilipinoKisses is an online dating platform in the Asian market. This post looks into the history, services, usability, registration processes, costs, reviews, and every other important detail you should understand about FilipinoKisses.
Reasons Why You Can Trust Krystyna
FilipinoKisses - briefly about the company
FilipinoKisses was launched in 2006 to help Filipina women find love. The online dating platform was developed by IK Softwareportal GmbH.
This company is behind the establishment of several dating websites across the globe. The goal of this software company is to allow women to meet men and guys from various countries in the world.
It offers thousands of options for women to choose from and has had quite the success rate. It also provides the women with many communication channels to interact with their interests on their platforms, including FilipinoKisses.com. IK Softwareportal GmbH is based in Germany.
How do you set up your profile at FilipinoKisses?
Before setting up a profile, you must first register to the platform. As with most online dating platforms, registering to FilipinoKisses is free for both men and women. You have to visit the online site via browser or mobile app and come up with a login password and complete the simple signup process.
What makes FilipinoKisses different from other platforms is that it features quite a long registration form. The form features around 17 required fields. This implied that you cannot skip any of the fields.
You will be required to provide your first name and surname, email address, location, gender, date of birth, sexual orientation, and password. While completing the registration process, you will be required to upload a profile picture and choose a screen name.
After the registration process, you can now set up your profile. Profiles on FilipinoKisses are brief yet informative. The following details must be included on your profile; name, age, marital status, priorities in life, hobbies, and who you are looking to meet on the platform.
Additionally, FilipinoKisses does not allow non-registered people to see its member's profiles. This means that you only get access to other people's profiles, including their profile photos, once registered.
Our tip: The platform allows you to register via Facebook if you don't want to fill the long registration form. If you pick this route, the platform will automatically sync all your Facebook data. Therefore, you will not need to provide as much information while registering.
Does FilipinoKisses have a mobile app?
Yes, FilipinoKisses has a mobile app. The mobile app is available for iOS and Android devices. It is also relatively easy to download as it is available on both the Apple and Android app stores.
The app is free to download, and installation takes a couple of minutes. Using the FilipinoKisses mobile app allows you to access the platform from anywhere and at any time.
It is highly convenient and easy to use. For instance, the app will enable you to receive messages as soon as you get them. This helps to make communication easier. It is also worth mentioning that the mobile app does not take up much space on your phone.
Asian Matchmaking: Meet Asian Brides
Usability and interface of the platform
FilipinoKisses features a convenient interface that is easy to use. The interface is also intuitive.
This means that everyone can understand it and how it works in a few minutes. It is also worth mentioning that you can access the site using any device. This is because the interface is adaptable. You can access it via mobile phone, computer, or tablet.
Interesting to know
FilipinoKisses is designed for people of all sexual orientations, like heteros, gays, and transgender people. Therefore, anyone can find love and romance in FilipinoKisses. This is something that a lot of dating platforms have been shy to entertain.
User quality in our check
FilipinoKisses.com features profiles of women from 21 years and above. Most of them hail from Asian countries. The profiles on the site are highly informative as they feature the ages, interests, nationalities, hobbies, and other characteristics of the users. A significant percentage of the accounts are active.
Meaning that you are likely to find a partner faster. The platform boasts of at least a thousand new registrations every week as well as thousands of clicks daily. Note that more than 90% of the profiles and accounts of the platform are real.
There are very few fake accounts, trolls and bots. However, like with any online dating platforms, you have to exercise caution and protect yourself from scammers and trolls. You can use features like the anonymity tool to protect you from bots, trolls, and fake accounts.
Free and fee-based services at FilipinoKisses
FilipinoKisses offers both free and fee-based services. Below are examples of such services. The following are examples of free services on FilipinoKisses.com;
On the other hand, below are some fee-based services offered at FilipinoKisses.com;
In simpler terms, a paid membership provides you access to all features on the platform. Note that FilipinoKisses does not have free trial plans. Some platforms allow you to access all their features for free for a specified amount of time before you can purchase a membership plan.
These platforms use the trial plans to attract clients and get them hooked, encouraging them to buy paid plans. However, this is not the case with FilipinoKisses. Therefore, you have to fund your account right away to access the fee-based features.
The FilipinoKisses cost in an overview
As mentioned before, FilipinoKisses does not have a trial plan. It also only has one paid membership plan by the name, Gold Membership plan.
The Gold membership plan at FilipinoKisses.com costs;
Getting a more extended plan is cheaper than paying for a month. For instance, getting an annual plan can save you more than a hundred dollars than paying monthly. However, some people choose short plans as it gives them the freedom to jump ship when they realize that the platform is not working for them.
 Additionally, the platform does not offer refunds. Therefore, if you choose an annual plan, you will have to either see it through or let your money go.
It is also worth mentioning that FilipinoKisses does not have any coin plans. The platform accepts coupons and discounts.
FilipinoKisses.com accepts payments from a wide range of payment systems. Credit cards, WorldPay, Western Union, MoneyGram, Bank transfers, and Paypal are the most common.
TOP Alternatives to FilipinoKisses
Other than FilipinoKisses.com, numerous other online dating platforms can offer similar advantages.
The following are the leading two alternatives;
LoveMe.com (A Foreign Affair)
Loveme.com is one of the earliest online dating platforms, founded in 1995. It was built to help people from different parts of the world find international love.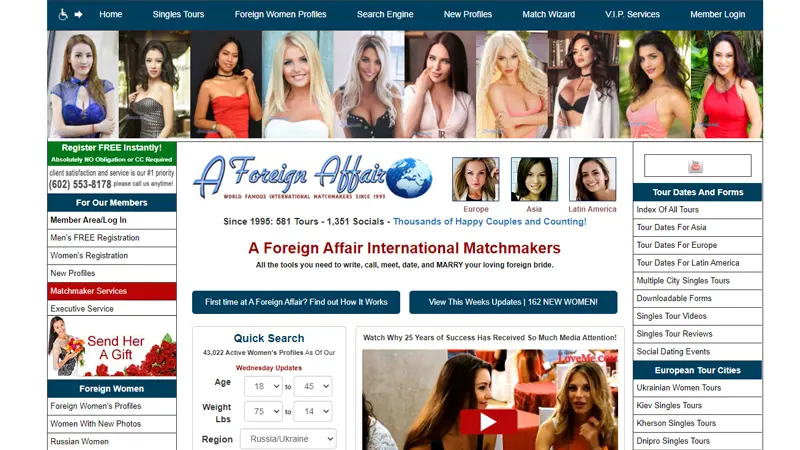 The platform features thousands of female profiles from different locations worldwide. The foreign women on the platform are beautiful, intelligent, and open to serious relationships.
Loveme.com offers an effortless signup process, numerous profiles, efficient security features, search filters, a compatibility service, and several communication channels. The online dating platform also offers romance tours that help men meet women from different parts of the world.
Paid memberships on Loveme.com cost around 29.95 USD per month and a one-time activation fee of 95.00 USD paid on the first month.
AsianDating.com is a dating site that helps Western and Asian nationalities meet their romantic matches. The online dating platform was established in 2000 and has developed to become one of the leading dating sites in Asia. Currently, AsiaDating.com features more than 2.5 million members and around 2000 daily logins.
The online dating platform features an automated matching system. It also comes with the best search filters that allow you to sort your searches to your preferences.
AsianDating.com enables you to register for free, and it also comes with a convenient mobile app. The platform also offers several communication features.
However, you can only access the top features on the platform by purchasing the gold or platinum membership plans.
The gold membership plan costs around 29.98 USD per month. On the other hand, the platinum membership plan costs approximately 34.99 USD per month.
The last update was performed on May 23, 2023.
You want to learn how to find an amazing Asian woman and have unforgetable international dating adventures but don't guess where to start. Don't worry, we can help! ☝️
Ask Krystyna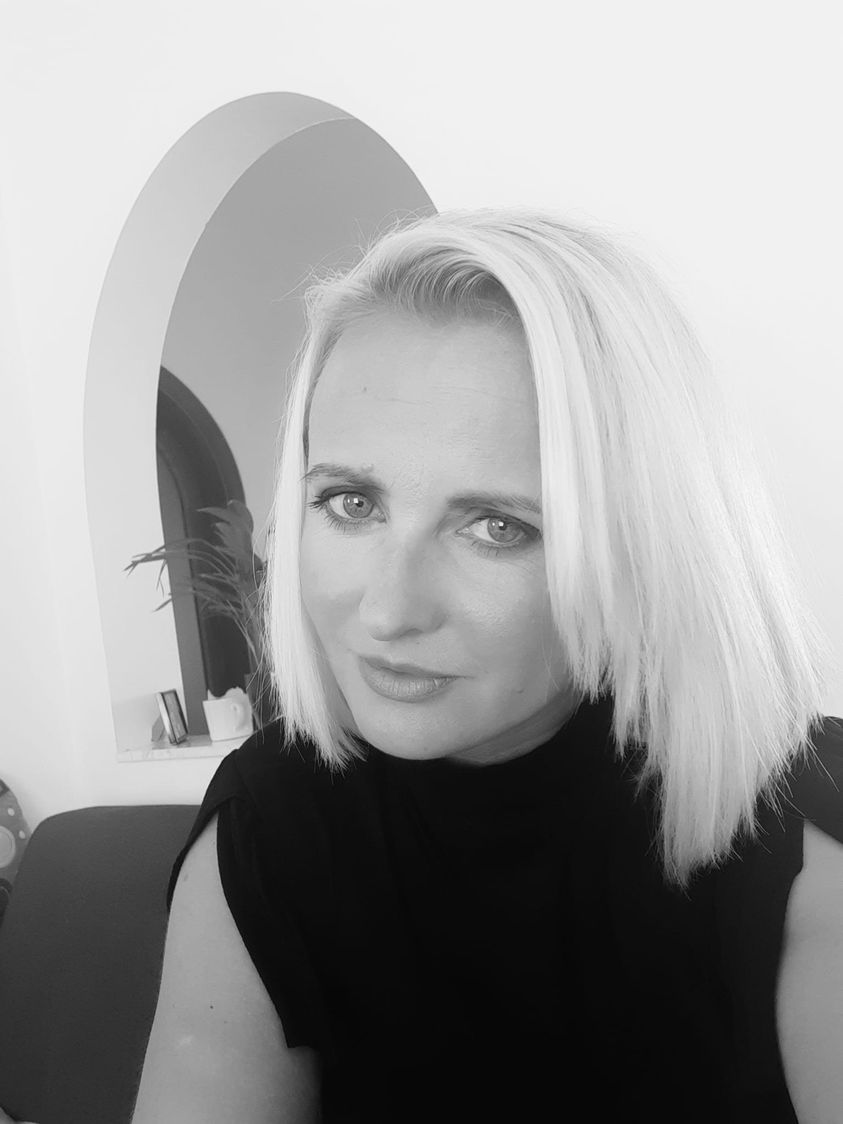 Hey there! 🙂 Krystyna here. Welcome to Asian Dating Journal!
Writing on International dating, romance scams and relationships so you don't have to feel alone on your Asian / foreign dating journey.
Krystyna is a dating blogger and coach that focuses on helping Western men to connect with foreign women. In her guides, she speaks from her own experiences and gives field-tested tips & hacks.
Need dating coaching? Check here: www.krioda.com