The increased popularity of online dating is not in question. As the internet became more accessible, so did online dating services. Projections show that the online dating scene in the Philippines will hit the $2 million mark by 2021, and a 3% market penetration by 2024. Dating on the web has a certain appeal to it. For one, it makes it easier to scope out potential matches before meeting face-to-face.
As more people try to find love online, dating sites like FilipinoCupid enjoy a growing subscription rate. FilipinoCupid is one of the country's biggest dating platforms. The website boasts over 5.5 million users with women making up most of the subscribers. So, if you are looking to find love with a Filipina, then this platform is a good bet.
Reasons Why You Can Trust Krystyna
FilipinoCupid - Briefly about the dating operator
If the name sounds familiar, it's because the site is part of the larger Cupid Media. The company specialises in niche dating websites. It caters to specific geographical needs and saves customers the struggle of filtering matches according to countries. FilipinoCupid launched in 2012, and since then has grown its customer base dramatically.
Security & Anti-Scam Policy
98%
With over a decade in the dating sector, the platform managed to steadily improve services to satisfy the evolving demands of today's singles. Whether you are looking for a casual fling or something serious, FilipinoCupid serves a range of needs. Users benefit from a unique level of interactivity, allowing them to engage with each other as they please.
How Good is the FilipinoCupid Profile Quality & Authenticity?
Profile quality is always a concern when joining a dating website. FilipinoCupid does everything to ensure that users interact with legitimate profiles. It collects as much information as possible on signup. You have to fill an 'About Me' section, which simplifies the match-making.
The website also has an option for the type of matches you want. Users have the choice of editing their profiles later. So, if any of your information or match preferences change, you can adjust it.
FilipinoCupid gives out a badge for verified accounts. As a new user, you can view other profiles. Since everyone can see profile photos, I found it useful to browse through them to get an idea of what is available. The platform also indicates if an account is a premium subscription.
Interesting to know
Between 2002 and 2012, over 30% of newlyweds met through online dating. More than half of the users on online dating websites lie on their profiles.
The Registration Process at FilipinoCupid.com
Creating an account at FilipinoCupid takes only a few minutes. Begin by clicking the 'Join Free' button on the homepage. The site brings up a registration form that you have to fill with some personal data. Give your name, age, gender and address. Then you have to create a password. FilipinoCupid also gives you the option of joining via Facebook.
Once the registration is complete, you will be directed to the dashboard. While here, you can upload your photo and fill out the rest of your profile. However, you can choose to skip the photo upload. Write a heading to capture the attention of other users, then proceed with the rest. The platform doesn't require account verification before using it.
FilipinoCupid App in Our Review - Mobile Dating Experience
Chatting with Filipina singles doesn't have to be complicated. You can access the platform from multiple devices thanks to a native Android app. Unfortunately, iOS users have to make do with the standard website. The app is highly intuitive, allowing you to hop from one section to another in milliseconds.
Mobile users will appreciate the clean design of the app. You can look at profile photos without too many distractions. However, some users have had issues with the new suggestions – they don't refresh soon enough.
You will find that the app offers most of the features available on the desktop site. Its seamless navigation saves time. Get the FilipinoCupid app on a compatible device and talk to your matches from just about anywhere.
Design and Usability of the FilipinoCupid Platform
One aspect that works well for FilipinoCupid is the website layout. The homepage has a lot of content that new users will find interesting. However, the site is careful not to crowd the page too much. It has just enough images to make the website attractive without being distracting. The salmon red and white colour scheme might be a bit full, but it keeps the layout clean.
Navigation is a breeze courtesy of a detailed menu. Wherever you want to go, simply expand the menu and click. I realised that even a user who has never been on a dating site before won't have trouble finding their way around FilipinoCupid.
FilipinoCupid Viewing & Communication Features
You can contact another user by hovering over his or her profile picture. The platform gives you the option to view the profile, send a heart, message the user, chat instantly or add to favourites. Although you can only send messages as a premium user, you can reply for free.
FilipinoCupid is available in multiple languages. It also has a translation feature to aid communication between people using different languages. However, you can only get this with a premium membership.
Free and Fee-Based services at FilipinoCupid
As with most dating platforms in this age, FilipinoCupid runs on a free and premium model. It means that some of its services are free, but users have to pay for others. Registration is free, and it comes with some primary features. You can create your profile and edit it whenever it's convenient.
I liked the basic matches available for free because you know what to expect if you join the premium membership. FilipinoCupid offers better matches to paying customers because it uses an advanced matching algorithm.
Fee-based membership is available on two levels – Gold and Platinum. The premium service affords you certain benefits like being able to send and receive messages. If you prefer browsing profiles anonymously, then you can do that.
Costs of Premium Membership in an Overview
How much you pay for premium membership depends on the level. The packages are available for 1, 3 or 12 months.
For the Gold membership, the company charges $34.99 per month for the 1-month package, $69.98 for 3 months and $139.99 for 12.
If you opt for the Platinum membership, then the rates are costlier. You pay $39.99 for one month, $79.98 for 3 and $159.99 for 12 months. Of course, this level offers more features. Compared to dating sites of the same calibre, FilipinoCupid is in the upper mid-range.
What Payment Options Does FilipinoCupid Accept?
If you choose to upgrade your profile to access more features, then FilipinoCupid makes this process uncomplicated. Users have several ways to pay for subscriptions. For one, you can opt for a direct transfer from your bank account to the dating site. Online bank transfers are acceptable.
For customers who prefer the privacy of virtual wallets, the site supports PayPal. Alternatively, you can buy Paysafecard in your preferred denomination and load into your account. FilipinoCupid also accepts credit cards. Whatever membership level you are paying for, it is billed in one payment.
Is FilipinoCupid a Serious Dating Site?
FilipinoCupid ranks as one of the top sites to find love in the Philippines. One reason is that the brand has been building a solid reputation for the past decade or so. Although this has not been easy, the platform managed to remain one of the leading niche dating sites in the world.
The parent company is well-established and is famous for running legitimate dating platforms for different markets. Customers can bank on the reputation of Cupid Media. The dating website goes to great lengths to ensure that customers are safe.
It should be clear that FilipinoCupid is a dating site, not a mail-order bride service. Any person using the platform for this purpose is in breach of the terms of use.
Our Advice to You: The upside and downside of online dating is that you can be anything that you wish to be. As much as this can be a confidence booster, it also exposes you to fraudsters. Catfishing is one of the biggest risks you take when you venture into this world. You could chat with a person for weeks, thinking that you have a connection, then find out it's a fake profile.
Anti-scam Policy at FilipinoCupid in Our Check
I scoured the FilipinoCupid website but didn't find an exclusive anti-scam policy. Nonetheless, the platform institutes a few measures to reduce scam cases. It's nearly impossible for online dating sites to eliminate scammers. However, this operator imposes terms of use to ensure that profiles are legitimate.
Did You Know?
That 34% of people dating sites were catfished or discovered that someone had a false identity? That over 60% of users prioritise shared interests when looking for matches?
Users might have to verify information if the company sees a need to. By doing extensive and regular verification, FilipinoCupid minimises the risk of scammers. Just the same, be careful about how and who you interact with on the platform.
FilipinoCupid has a Dating Safety page that I found useful, especially if you are using dating websites for the first time. The section has some tips to help singles have fun while taking the necessary precautions.
Conclusion: Is FilipinoCupid Worth Joining?
If you want a decent dating site to meet singles from the Philippines, I found FilipinoCupid to be a good pick. The platform uses an algorithm to draw matches. So, all I had to do was provide my information and what I was looking for. The match filters might not be perfect, but they are good enough.
Therefore, we advise you to brace yourself and be careful when you get into online dating. Don't trust too easily and take your time. Also, trust your instincts. If something feels off, then it probably is.
FilipinoCupid caters to a broad audience, which is part of its appeal. Whatever your preferences, the platform has something suitable. Western users looking for beautiful Filipinas will especially appreciate what the site offers.
The last update was performed on September 23, 2023.
You want to learn how to find an amazing Asian woman and have unforgetable international dating adventures but don't guess where to start. Don't worry, we can help! ☝️
Ask Krystyna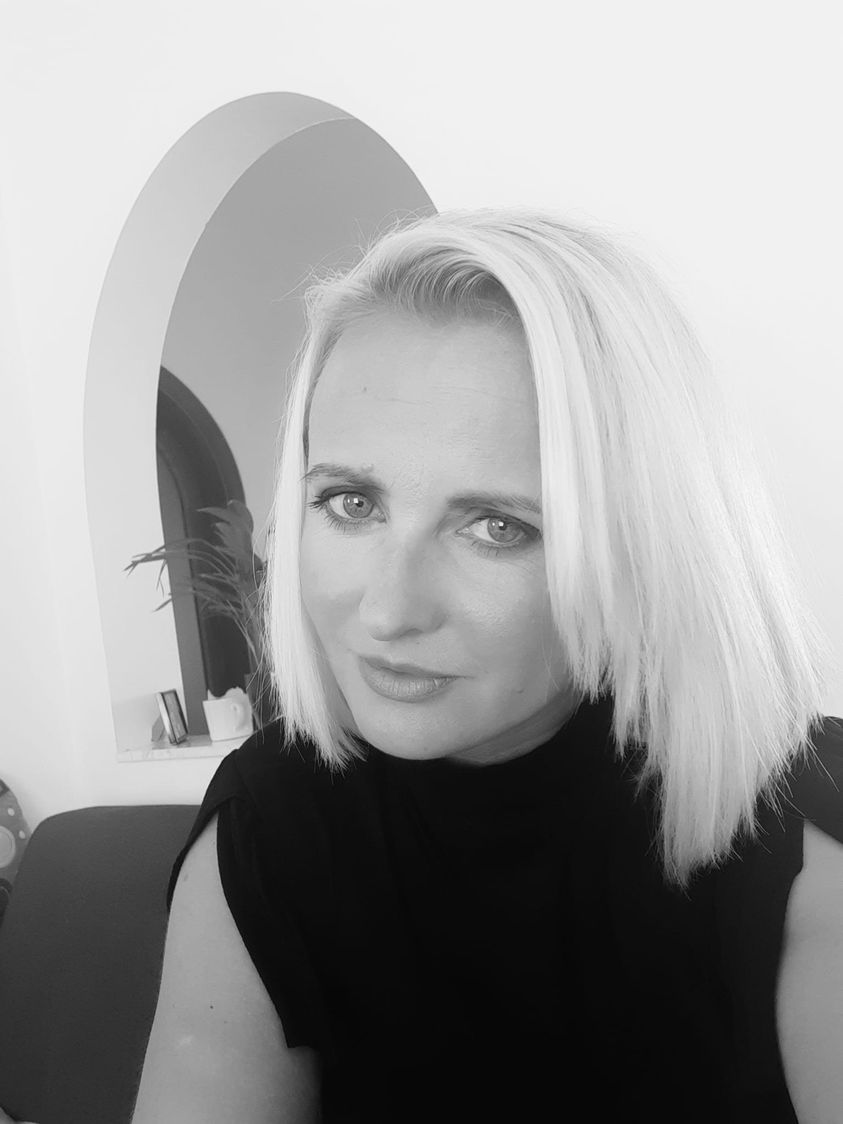 Hey there! 🙂 Krystyna here. Welcome to Asian Dating Journal!
Writing on International dating, romance scams and relationships so you don't have to feel alone on your Asian / foreign dating journey.
Krystyna is a dating blogger and coach that focuses on helping Western men to connect with foreign women. In her guides, she speaks from her own experiences and gives field-tested tips & hacks.
Need dating coaching? Check here: www.krioda.com