The Asian region has been taken by storm by online dating, but not without implication. Presently, online scams – where criminals persuade their online 'companion' to support them financially or allow them access to their private information – have washed through the Philippines. With the emergence of the internet came the hardships of online romance quests.
Love in the new millennium has transformed to online methods, with perpetrators posing as prospective soulmates, swindling dry a victim's account while using their data to commit fraud. Online dating defrauding has become too out of control; the FBI now terms it as "confidence fraud."
Reasons Why You Can Trust Krystyna
What is Filipino Dating Scam?
While a considerable number of Filipino singles may be genuinely seeking a lifelong partner on online dating sites, quite a number of them malign Filipinos by scamming others. For many Filipino romance scammers, they operate on the principle of high volume, low value scamming.
Generally, this entails requesting you for negligible amounts purportedly for daily living expenses like food or the internet. Sometimes it includes hiring a room with privacy in the pretence of wanting to give you a private webcam session.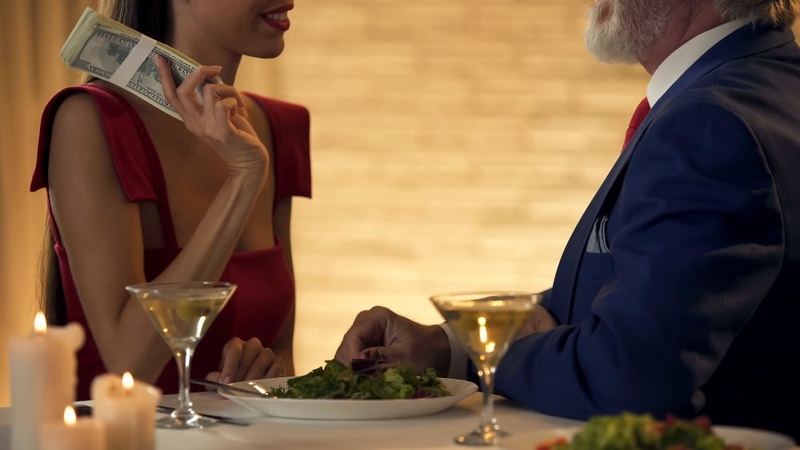 The more advanced scammers go to the extent of requesting financial support to enable payment of visa fees and plane tickets, and any other travel-related costs to come to visit you.
Some will even give you sob stories or how they don't have resources to get their marriage annulled, requesting your financial assistance for the same.
How Can You Tell If Your Filipino Soulmate is Real or Scam?
They will likely want to get you off the dating site requesting that you communicate on email or ask for your phone contacts. Another common attribute of romance scammers is professing their love to you too soon or using the term 'dear' severally. A scammer is also likely to soon ask for financial assistance for an 'emergency' and their stories; if you are keen enough, do not add up. They will always have sob stories of one sort or another.
Also, they tend to claim to work in the military or the building and construction industry, so they will always be away on work duties when you request to meet them. They also tend to avoid video calls as most profiles of romance scammers usually use photos uploaded from the internet and do not depict the real person you are chatting with.
Did You Know? In 2019, nearly 20,000 complaints classified as romantic scams were registered to IC3 (FBI's Internet Crime Complaint Center). That's approximately 1,000 more than the preceding year. The damages correlated with those grievances surpassed 475 million USD.
What Information Does a Romantic Scammer Need?
They will ask you for your real name in full and your financial details, most notably your bank account information in the name of depositing money. This may lead to your account being used for fraud or theft schemes. If anyone you have met online requests for your help to transfer funds to someone else, your account will likely be used for money laundering.
A romantic scammer will get you so entangled emotionally you may find yourself sharing credit card details or email passwords. This is enough information for them to commit fraud using your details. Your address is also the information they may seek. This may come off as you being asked for your address details so that the scammer can send you a gift. Be wary of the information you divulge to online strangers.
Can You Get Scammed on a Filipino Dating Site?
Each story is complicated. Most victims have not yet learnt about the con. A Filipino woman, in 2019, was spared from being an example of a romance scam by a bank manager who became wary of a US $1,250 payment to a foreign account.
The manager believed the woman to be a target of a syndicate of operating online dating scams. The woman's request brought up suspicion as this amount seemed substantial for a migrant averaging roughly two months of her earnings, the Asia Times reported.
Regrettably, the tale isn't the same all around. Many persons have admitted to having been conned while pursuing love online. Under the pseudonym, Joanna, a lady from Manila, confessed to having been defrauded by a man she met online on the OkCupid dating site. Due to the anonymity attributed to people online, these forms of crimes are complicated to solve.
How Do You Know If You Are Being Scammed On A Dating Platform?
For starters, some things might just begin to seem off. There are several warning signs-the excuses, the tonation, the language, the requests for information and finances, etc. Someone who promises to meet up with you but never shows up giving flimsy excuses is a suspect. Avoiding video calls is also a matter of concern as they likely do not look like the photos they have posted on their profile.
Pay attention to the language being used by the potential scammer. If they claim to come from an English native speaking country, yet the grammar and spellings do not match up, then there is reason to suspect you are about to get scammed. Scammers will often pretend to like the same things as you do, become inquisitive, and ask many questions to sense the authenticity of the individual.
Remember that scammers are generally very confident people and have a lot of experience in their profession. They may be abrasive but will mask it in sweetness as the target is to woe you into an emotional entanglement.
The Main Signs To Identify a Romance Scammer
How to Find The Safest Filipino Dating Site
Suppose you are keen on dating a Filipino lady and can only do so through an online dating site, lookout for a paid site. Paid memberships tend to keep off cons. Additionally, only join sites that have stringent security measures. Specific sites have a vigorous vetting process and require individuals to go through a strict verification process before their profiles can be approved and go live.
Interesting to Know
Romance scams have become so prevalent, especially to older adults who are more financially stable. They are more susceptible to emotional, physical, and financial hardships when scammed; the FBI has a division that focuses solely on older adult financial exploitation.
This may significantly minimize your chances of being scammed as most scammers avoid the dating sites that have these verification processes as they are usually not who they say they are.
Also, look at reviews before joining any dating site. Existing members are possibly the best people to share real-life experiences that you can learn from before getting caught up in the quagmire yourself. A good dating site has an interface that is user-friendly and has an extensive database of members.
In summary, online dating can be a very tricky docket and needs one to be extremely keen in their interactions and sharing of data. If you suspect unscrupulous behaviour, cease communication and report them immediately to the website where you first met and your local authorities if need be.
Avoid sites that require your financial details and possibly get a credit card that you load specifically for the dating membership platform. If you eventually find the one, you may be a bit too cautious gouging out their genuineness, and in the process, miss out on a good thing. However, it is always better to be safe than sorry. Tread carefully and cautiously.
Last Updated on May 23, 2023
You want to learn how to find an amazing Asian woman and have unforgetable international dating adventures but don't guess where to start. Don't worry, we can help! ☝️
Ask Krystyna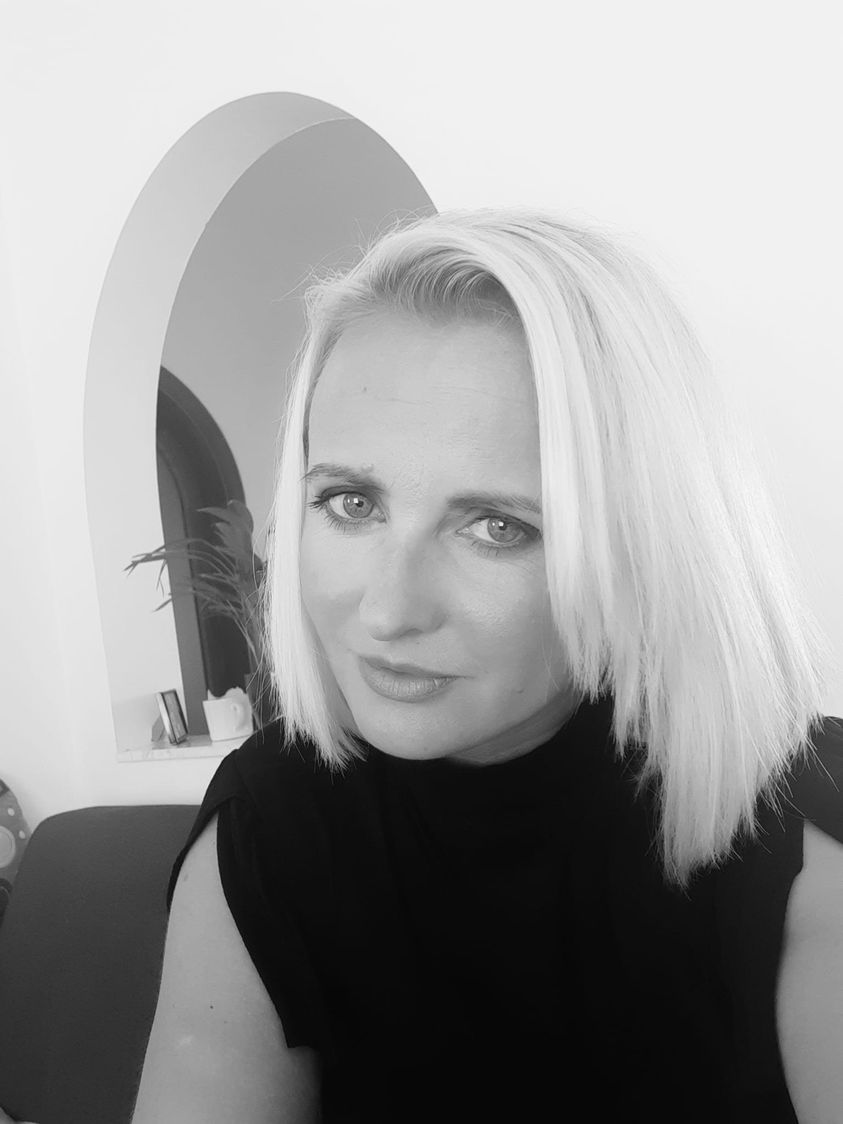 Hey there! 🙂 Krystyna here. Welcome to Asian Dating Journal!
Writing on International dating, romance scams and relationships so you don't have to feel alone on your Asian / foreign dating journey.
Krystyna is a dating blogger and coach that focuses on helping Western men to connect with foreign women. In her guides, she speaks from her own experiences and gives field-tested tips & hacks.
Need dating coaching? Check here: www.krioda.com