Ethiopia is famous for its coffee beans and rock-hewn churches. It's Africa's leading producer of honey and coffee and has the continent's largest livestock population. 
Known for their dark skin and distinctive features, Ethiopian women are considered some of the most beautiful in Africa. An Ethiopian girlfriend will definitely attract attention.
If you can't visit Ethiopia, you can explore online dating. To guide you on this journey, we present an in-depth review of EthiopianPersonals.com, covering free and paid services, pricing, usability, interface, security features and profile quality. 
After a thorough analysis, we'll determine whether the site is a scam or legitimate, and whether it's worth your while to join.
Reasons Why You Can Trust Krystyna
EthiopianPersonals.com - A Summary About the Service
The platform offers multiple search options, allowing you to search not only within your specific community, but also within the broader World+™ network, giving you access to members from all World Singles sites.
EthiopianPersonals.com provides essential services for successful matchmaking and meaningful communication. 
You can express your interest using features such as "Slideshow" and "Like". A paid subscription gives you access to advanced features, including unlimited messaging via "Chat", detailed search filters, a potentially more appealing profile and some extra features.
Registration Process at EthiopianPersonals.com
The registration process at EthiopianPersonals.com is simple and won't take up much of your time. First, you'll be asked to provide basic information such as your gender, name, date of birth, location (country and city), email address and password.
You'll then be presented with a questionnaire asking about your appearance, occupation, religion, hobbies, interests and more. Some questions are optional and can be answered with the "I'll tell you later" option. 
Finally, you'll be encouraged to upload a photo, which can make your profile 20 times more attractive to other users.
Profile Quality in Our Check
Female profiles on EthiopianPersonals.com are visually appealing but often lack detailed information. Many profiles have real photos and basic information about appearance and interests, mainly due to the requirements of the registration process.
When you find someone you are interested in, you can either express your interest with a "Like" or initiate a "Chat". You can also check when the user was last online. On the right, there's a "History" section that shows all of the user's interactions with you, with time stamps.
A full profile, if available, provides information on appearance, lifestyle, favourites, interests, personality, insights and matching criteria. However, fully completed profiles are not particularly common on the platform.
Does EthiopianPersonals.com Have a Mobile App?
EthiopianPersonals.com doesn't currently offer a dedicated mobile app for users on the go. However, this doesn't mean you can't access the site via your mobile device. 
The website is designed to be responsive, which means it can adapt to different screen sizes and functions well on both Android and iOS mobile browsers. This way, you can still explore profiles, engage in conversations, and navigate the platform conveniently, even when you're not at your computer.
Usability and Interface of the Platform
EthiopianPersonals.com has a user-friendly and straightforward design that ensures a comfortable and intuitive experience for its users. It even offers a day and night mode to meet your preferences.
The main page has a convenient navigation panel on the left, providing easy access to key features:
Dashboard: This section keeps you updated on who has liked your profile, shows users with the latest photos, and displays members who are currently online.
Search: Toggle between local search and the broader World+™ network. Tabs help you explore your matches, new members, online users and potential admirers. You can sort profiles by various criteria such as activity date, newest members, distance, age, and only those with photos.
Activity: This tab provides an overview of all activities related to your profile, including who has liked and viewed your profile, profiles you've liked and viewed, blocked members, and archived members. You can sort these activities by connection date, activity date, and newest actions.
Chat: All your conversations are easily accessible in this section.
Slideshow: This feature allows you to browse through member profiles one at a time using a swipe mechanism – swipe right to express interest or left to indicate otherwise.
Profile Settings: If you skipped parts of your profile during registration, you can complete them here. There's also an "Offline" status feature to help you maintain your privacy.
Free and Fee-Based Services at EthiopianPersonals.com
EthiopianPersonals.com offers several useful free features upon registration. These include the ability to
Browse profiles.

Use basic filtering options.

Edit your profile at your convenience.

Upload multiple photos to showcase yourself.

Switch between online and offline modes for added privacy.

Block users who may be giving you unwanted attention.

Report suspicious or scam activity to the site administrator using the "Report" feature.
However, with a paid subscription, you can access more advanced features to help improve your online dating success:
Advanced search filters: Refine your search criteria for more precise matches.

Unlimited messaging: Enjoy seamless communication with other members.

Increased visibility: Make your profile stand out and potentially attract more attention from potential matches.

Message status: Know when your messages have been read, improving your communication.
Putting together
These premium features can significantly increase your chances of making meaningful connections on the platform.
The EthiopianPersonals Costs in Our Overview
EthiopianPersonals.com offers three subscription packages under the "Platinum Power" membership:
1 month – 39.99 USD/ month

3 month – 29.99 USD/ month, total – 89.97 USD

6-month – 24.99 USD/ month, total – 149.94 USD
There is currently a 40% discount available with a promo code and the cheapest offer is 14.99 USD per month if you purchase a six month membership.
The pricing structure is straightforward, with no hidden fees or additional charges. It's important to note that these subscriptions renew automatically. 
If you'd like to opt out of automatic renewal, you'll need to give the platform administrator one week's notice. This ensures transparency in the subscription process and gives you control over your membership.
What Security Features Do EthiopianPersonals Have?
EthiopianPersonals.com, as part of World Singles Networks, prioritises the security and privacy of its users. They do not sell or share members' personal information with third parties or other users on the platform. 
The platform encourages users to report any suspicious activity by fellow members or to block them if necessary.
While EthiopianPersonals.com employs robust security measures, it's important to acknowledge that no platform is completely immune to scams. Therefore, it's important to be cautious when interacting with others online (read more: Asian romance scam: The basic information to know). 
Take the time to read the "Tips and Safety" section of the site to better equip yourself and avoid falling victim to scammers. Your safety is a priority and being informed is the key to a secure online dating environment.
Check our reviews of dating sites owned by World Singles Networks:
How Do I Delete My Account at EthiopianPersonals.com?
Deleting your EthiopianPersonals.com account is a simple process. You can visit the "Account Settings" page and select the "Delete your account" option. Alternatively, you can contact the site administrator for assistance in deleting your account. Once confirmed, your account will be permanently deleted, along with any data you've submitted.
Before initiating the account deletion process, it's a good idea to disable the automatic renewal of your paid subscription to ensure a smooth experience without any unexpected charges.
Important
This precaution can help you avoid any complications related to your subscription.
EthiopianPersonals.com - Scam or Legit? Our Analysis
EthiopianPersonals.com is indeed a legitimate dating site. Like many dating sites, it may have some fraudulent profiles, but the platform has implemented effective measures to protect its users from scammers. 
The subscription-based model used by EthiopianPersonals.com not only helps to maintain the site's financial stability, but also acts as a barrier to scammers. However, it's vital that users remain cautious, refrain from giving out personal information to strangers and report any suspicious activity immediately.
Our Conclusion: Can We Recommend EthiopianPersonals.com?
In summary, EthiopianPersonals.com stands as a reputable dating platform with a primary focus on connecting Ethiopian singles who are looking for serious and meaningful relationships. While its core audience is Ethiopian, the site remains open to users from all backgrounds, fostering a diverse and inclusive dating community.
The platform offers a user-friendly experience, allowing members to create profiles, upload photos and share their interests and aspirations, which helps in finding compatible partners.
However, it's worth noting that EthiopianPersonals.com offers a somewhat limited range of features compared to some other dating sites, and some users may find the prices relatively high for the services provided.
However, the site is committed to maintaining robust security measures to protect user data and privacy.
The profiles appear to be genuine, which is reassuring for those seeking authentic relationships. 
Overall, EthiopianPersonals.com serves as a viable option for people interested in building meaningful relationships within the Ethiopian community and beyond.
Read also: Legitimate African Dating Sites & Apps You Should Try in 2024
You want to learn how to find an amazing Asian woman and have unforgetable international dating adventures but don't guess where to start. Don't worry, we can help! ☝️
Ask Krystyna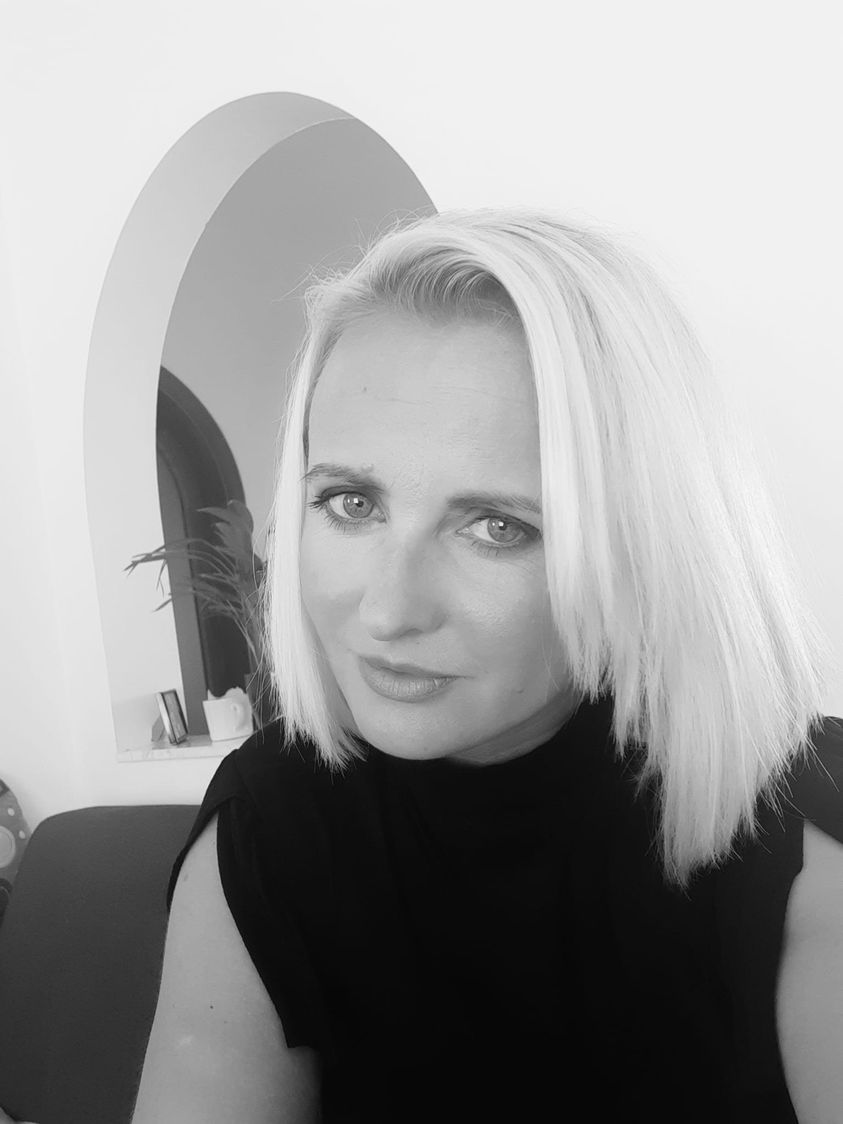 Hey there! 🙂 Krystyna here. Welcome to Asian Dating Journal!
Writing on International dating, romance scams and relationships so you don't have to feel alone on your Asian / foreign dating journey.
Krystyna is a dating blogger and coach that focuses on helping Western men to connect with foreign women. In her guides, she speaks from her own experiences and gives field-tested tips & hacks.
Need dating coaching? Check here: www.krioda.com