Finding the right person to date is complicated and especially if you want someone from a similar race or ethnicity as yours. Everyone is busy with life, either working on their careers or fulfilling their social obligations.
With time, dating sites and services targeting a specific race, ethnicity and religion have become quite popular. You can hop on such a site and browse across thousands of single women and men and pick whoever you would love to date.
East Meet East / EVE Hive is a lifesaver for all Asian-American single people looking for love. This article will comprehensively review East Meet East and whether it is worth your time, effort and money.
Reasons Why You Can Trust Krystyna
East Meet East - Briefly About EME Hive
East Meet East, rebranded to EME Hive, is a premium online dating site for Asian-Americans. It started in 2013 and currently has around 700,000 members, with half of them living in the United States. Since its inception, EME Hive has successfully matched over 140,000 singles.
Unlike other online dating sites where everyone has to pay a subscription fee to use the services, East Meet East is entirely free for women. However, men have to pay to access all the features on the website. It is interesting to know that the founder made it freely accessible for women to attract them as Asian women are preferred more by other ethnicities than Asian men. Besides, the site's target audience is young and successful urban dwellers who can afford the monthly fee.
How Good Is the EastMeetEast (Eve Hipe) Profile Quality and Authenticity?
East Meet East has lots of single Asian-American men and women. EME Hive requests email verification and manually moderates photo uploads to ensure that most of the profiles are of excellent quality and authentic.
After registration, all profiles are usually invisible until users add profile pictures. Members should upload a profile photo within 24 hours and wait for approval. They have to fill in their profile information after their profile photo is approved to appear at the top of the search. Only profiles that are quality and authentic appear on the top searches of this website.
Most of the members are active, they upload good quality photos and they give all the information needed for other people to understand what type of person they want to date. Information like the name, ethnicity, age, career and location appears on the right side of a member's profile picture.
All the top profiles on EME Hive have more detailed sections that dig deeper into the member's cultural background, lifestyle, a self-written section about themselves, hobbies, interests, and sports they love. Most of the members are authentic and appear to be doing something productive with their lives as per their profiles.
Members who link their Instagram accounts with EME Hive have a section called Instagram, a gallery of their Instagram photos. Linking your profile to your Instagram account is an excellent way to boost its authenticity.
The Registration Process at EME Hive / East Meet East
The registration process at EatMeetEast is relatively fast and completely free of charge. It takes a short time to sign up, get verified, fill in the information and begin looking through all the available singles. There are two main ways that one can register to join this dating site. One method requires you to fill up an application form and the second method requires a Facebook login for fast registration.
The standard application form requires users to fill out necessary fields to create an account on EME Hive. In the first question, you will need to give your gender and the gender you are interested in on the platform. In the following question, you need to give your first name, career, ethnicity, birthday and the zip code of your area. The last part of the signup page needs you to give a valid email and a password for your account before clicking on the Sign-Up button.
If you choose the Facebook option, you will need to log in to your Facebook account. After the registration and verification processes are successful, you can now begin your search for a potential partner. It is crucial to know that you need to upload a profile photo and fill out your profile to appear at the top of searches.
EME Hive / EastMeetEast App in Our Review - Mobile Dating Experience
You can download the East Meet East mobile app for free on the Apple App Store and Google Play Store. You can install the app on any android and iOS device, but phones with any other OS are incompatible. The app is over 80MB, and it will not take up much space on your phone.
The EME Hive app is very interactive and contains all the features and functions available on the website. It is only Instant Messenger that is unique to the app. This feature allows members on the go to start chats anytime and anywhere.
The mobile app has a collapsible menu that displays all the available features. There is also excellent navigation and ease of use, thanks to the top-notch interface. The live streaming feature works excellently, and all member profiles have easy-to-use action buttons for fast contacting options. Other crucial features include an indicator of all current online members and direct match recommendations.
Design and Usability of EastMeetEast.com
The East Meet East platform is not only available on the app but can also be accessed on the website. People whose devices are incompatible with the app can use the web option. The platform's design is simple and navigating from one feature to another is quick and straightforward.
Users are guaranteed a seamless user experience as the interface is interactive, clean and easy to use. The colour scheme all through the platform is vibrant and easy to the eyes. There is a use of green and pink to emphasise some parts and grey and blue to balance the bright colours.
The navigation is easy and quick as all the platform features appear in tabs on the header menu. The tabs display features which include messages, search, visitors, smiles, and subscribe. The search button quickly displays the dating site members in a grid layout.
Important
East Meet East platform developers have excellently delivered in terms of user-friendliness. People enjoy straightforward platforms that they can navigate easily, and no wonder EME Hive has managed to grow a vast user base in the short time it has operated.
Do You Have to Pay For East Meet East / EVE Hive?
Did you know that East Meet East online dating services are free for all women? All you should do is register for an account, verify your profile and begin searching through all the profiles to find your perfect match.
However, men need to subscribe to monthly or annual plans to access all the services on this website. EME Hive gives men a free trial for them to decide whether they should go on with the payment or not. Besides, they get 1000 coins as a welcome bonus upon registration. Coins are essential on this platform as they are used to send and read messages.
Here is a list of some features that you can access with and without a premium plan.
EME Hive Features Accessible With Free Accounts
Features Accessible With Paid Membership for Men
Costs of Eve Hive Premium Memberships in an Overview
The cost of premium membership on East Meet East only applies to men as women's membership is free. Men who are willing to find a perfect match have to subscribe to pay some amount to access all the available features on the dating site. Although men get 1000 coins as a welcome bonus, it is barely enough to keep sending messages to all their potential dates.
The premium membership plans have no levels, making the quality of service the same for all men who subscribe. It is more financially favourable to purchase a subscription for an extended period than for a short time. The payment plans are as follows:
After opting for a premium plan, the available features include:
These coins allow you to send first time direct messages that improve your visibility on the platform. You can message about 100 new members each month.
The smiles allow you to flirt with potential dates.
The premium plan is all you need to access the services entirely. Your subscription on the EME Hive platform automatically renews, but you can always cancel it at any time you want. The coins on your subscription are replenished every month as your membership renews. However, if you exhaust your coins before the renewal period and you need to purchase more, here are the prices.
What Payment Options Does East Meet East Accept?
Unlike other dating sites that accept numerous payment options, including popular E-wallets like PayPal, East Meet East only accepts credit cards as the only payment option. There is no information available on the official website on whether they accept any other payment options.
Besides, all the Credit card transactions on the EME Hive website are processed through industry Secure Socket Layer, ensuring complete protection of your details. Our advice to you is only to use your credit card details if you are completely comfortable with that option.
Yes, the EME hive is real. It began operating in 2013 and has become one of the most successful premium dating sites for Asian people. According to the official website, they have so far helped over 146,000 people find partners by successfully matching people with common backgrounds and interests.
In terms of security, all your data and payment information is strongly protected by the site's privacy policy and Secure Socket Layer and strong encryption technology. If you notice any suspicious activity from a likely scammer, you should instantly get in touch with customer support and report.
It is crucial to note that you may not find a partner as soon as you complete your registration. As per the site's statistics, it may take about six months to land a suitable match. If you are a single Asian American looking for love, do not hesitate to try this legit dating site.
Reviews of EastMeetEast.com at Sitejabber
Sitejabber is the leading destination for customer reviews and ratings of various businesses. East Meet East has a consumer rating of 2.27 stars on Sitejabber, resulting from 49 customer reviews. The primary issue that cuts across all customer complaints is the dissatisfaction with monthly subscriptions. All the negative comments are about credit cards and fake profiles. EME Hive takes the 8th position in the list of top Asian Dating sites.
Some of the reviews as they appear on Sitejabber are as listed below.
I enjoy using this app a lot because it is not strict, and there are so many people around the world that you can meet. Most of the members are kind, always respond to messages, and we have fun hanging out during the live streaming sessions. I would certainly recommend this app.
Most of the female profiles are fake, especially those who are 40 years and above. They do not complete their profiles because they are scammers and don't want to give fake details. As such, 90% of my smiles did not get a response, and I would advise you not to waste money on this site.
I appreciate the staff for making an exception and assisting me in getting my payment refunded. I am sorry I did not know the site had an automatic renew of subscriptions. Kindly help me cancel my subscription. I paid for one month, and I want to stop.
This dating site is not legitimate as they deducted money from my credit card without prior notification or email.
How Do I Cancel My East Meet East Subscription?
You can always cancel your subscription at any given time, but you will not get a refund. To end your subscription, go to the navigation bar and click on the subscribe option. You will be able to cancel your subscription, and all the premium features will disappear immediately. It is crucial to carefully read all the terms and conditions before subscribing to understand what to expect when you terminate your plan.
Our Recommendation: Loveme.Com to Meet Asian Singles
Loveme.com allows you to sign up for free for a chance to meet Asian singles. There are thousands of Asian women who are sincerely looking for foreign partners to date and marry. The site offers excellent Asian single tours to three of the world's most fascinating destinations: China, the Philippines, and Thailand (s. also Are You Ready Going on a Romantic Tour to Asia?).
Loveme.com has won numerous prestigious awards for their world-renowned romance tours that guarantee customers excellent service, beautiful accommodation and attention to every single detail (read our review: Loveme.com Review: Worth your money?). The Singles tours take around 7 to 14 days. 
The cost ranges from $2495 to $3495, depending on your tour period and destination. Here are some random facts you won't believe are true about the loveme.com Asian Singles Tours.
Conclusion: Is East Meet East Worth Joining?
If you are looking for a group of exceptional Asian American singles where you can get a date and most probably a life partner, this site is worth trying. You have nothing to lose and especially if you are a woman, because all services are free. Men have to pay a monthly fee, but it is all worth it given that there are numerous high-quality single Asian women to meet and date.
The dating service product here is excellent, and registration is free and takes a few seconds. Visit the website or download the app and sign up. Your soul mate may be a few swipes away!
The last update was performed on May 27, 2023.
You want to learn how to find an amazing Asian woman and have unforgetable international dating adventures but don't guess where to start. Don't worry, we can help! ☝️
Ask Krystyna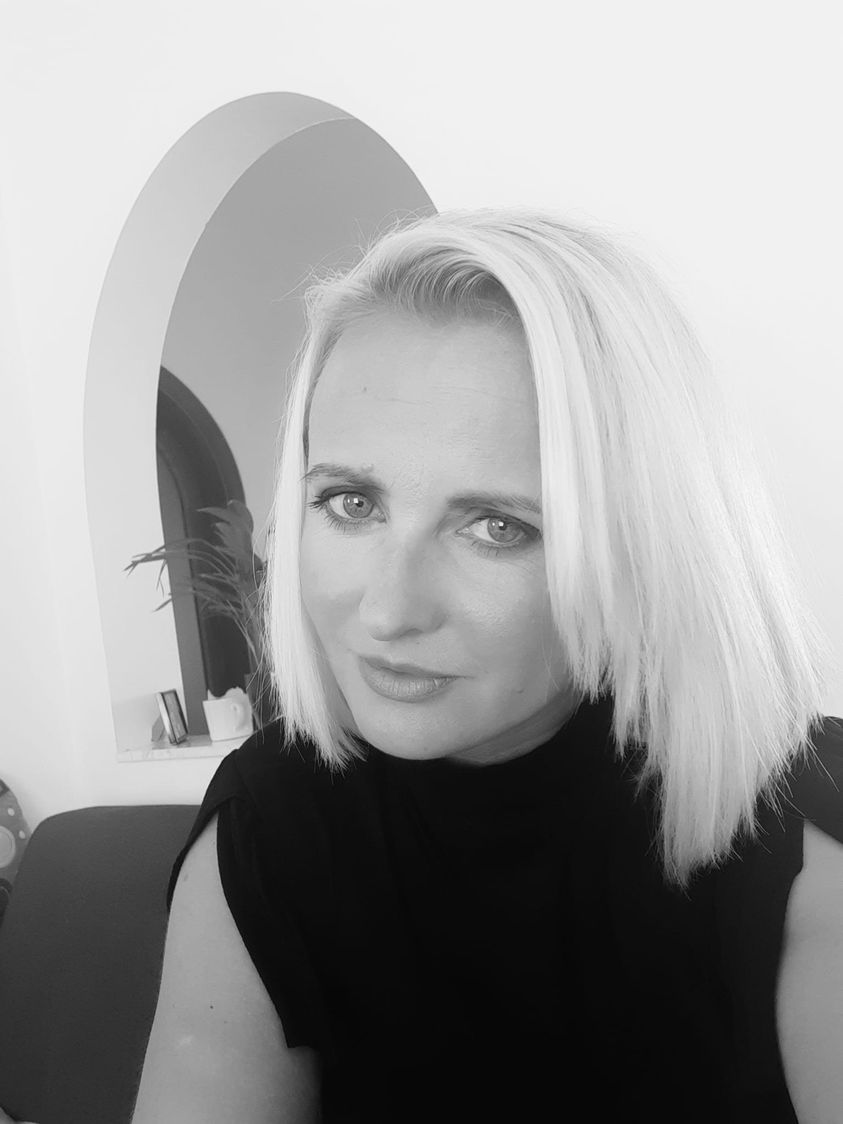 Hey there! 🙂 Krystyna here. Welcome to Asian Dating Journal!
Writing on International dating, romance scams and relationships so you don't have to feel alone on your Asian / foreign dating journey.
Krystyna is a dating blogger and coach that focuses on helping Western men to connect with foreign women. In her guides, she speaks from her own experiences and gives field-tested tips & hacks.
Need dating coaching? Check here: www.krioda.com