So many men are looking for the perfect online dating site that can help them meet an Eastern beauty. Choosing an online dating site is hard because there are so many options, including Eastern Honeys. 
The other issue is that there are many scam online dating sites out there, so how do you really know if you can trust a site like EasternHoneys?
This is your chance to find out if EasternHoneys is a site that can be trusted with the important task of finding someone special and if you should rather stay away, and why. 
Reasons Why You Can Trust Krystyna
EasternHoneys - Briefly about this dating site
EasternHoneys does not give away many details about its ownership. The company claims that, for many individuals, traveling overseas to meet someone special is not possible or available, and that is one of the reasons the site came into existence.
With all the options and ease of using the internet to meet someone special in another part of the world, this site claims to be one of the top options in connecting you with the possible love of your life. In fact, Eastern Honeys claims that this is its first priority and that it wants to make it as easy and enjoyable as possible for members to use the platform and connect with others. 
This sounds like a great mission statement, but what's missing? Well, for the sake of transparency, there should at least be company details either in the mission statement, on the site itself, or both. 
However, there is no sign of this information, which is a good reason to become suspicious. The golden standard of a trustworthy dating site is that you'll be able to locate the company of ownership to see if it is a legitimately registered company.
So, now that we've encountered the first red flag, let's move on and look at the signing up process and whether it can be considered a process that will lead to a safe online dating experience.
How Do You Set Up Your Profile at EasternHoneys?
The sign-up process starts on the landing page, where you need to fill in your first and last name, country of origin, email, and gender. Then, you need to sign a tick box that confirms that you're not a robot, which appears to be the online security measure at this point, and then you're good to go and off to the site's homepage. 
When you reach the homepage, there is a three-part quiz you need to complete, but you can also skip it. The purpose of this quiz is to fill in the details in your profile, so the fact that you can leave it completely empty is quite strange. 
Online dating sites usually prefer that you complete your profile details as soon as possible as well as verify you as a new member; however, there are no other verification attempts except a half-hearted request to confirm my email address. I left my profile empty first and decided to look around.
If you're interested in what's in the three-part quiz, it includes questions like "what is your goal on EasternHoneys,"  what is your occupation, what is your marital status, is your english poor or advanced (and options in-between), and there are also options you can choose to describe yourself like "early bird," "night owl," and more.  
Just when you think you're done, there are more options that request you to provide some details about the woman of your dreams, including her physical appearance, the age parameter you'd like to look at, personality type like introvert or extrovert, and more. Then, finally, you need to add a profile picture, but you can opt to skip the step as it doesn't look like anybody's going to be doing a profile verification.
After going through this whole process, a notification appears on the screen, saying that some members prefer going through a verification process to get their details validated. However, you don't have to do this because everything you provided looks above board. Well, if an empty profile and an unverified email address looks above board to them, then this is definitely a questionable site.  
Operator not recommended / blacklisted
After taking a closer look at all the features, external customer reviews, reputation and costs of this dating site, we came to conclusion that the operator does not offer untrustworthy services. It's unlikely you'll find any real dates here.
Does EasternHoneys Have a Mobile App?
There was no sign or mention of a mobile app to be found, and the site is also not really mobile optimized. This leaves you with minimal options if you want to use this site. 
There are definitely better options out there, although offering an app is not a main component anyone should look at when searching for a safe and reputable online dating site. 
User Quality in Our Check
The profile pictures are a conundrum. Some of them look completely normal while others look like they've been part of the same photoshoot, with blurred backgrounds, all of them posing like women who have modeling experience, and some of these pictures are so heavily airbrushed that the faces look blurred. 
Most women are also wearing heavy makeup. I would've said that it's hard to determine whether these pictures are real or fake, but with so many of them having the same look, I'd say there is definitely something fishy going on. 
Usability & Interface of the EasternHoneys Platform
While the landing page had a background of a beautifully photographed Asian woman, the platform itself has a very dull and plain look to its interface that, let's just say, includes one of my less-liked colors, orange. 
The layout is in black, orange and white, and while the site is easy to navigate, it's not really an aesthetic dream come true. 
The main page has all the options you need, including a box providing statistics on your interactions on the site, just to make someone like me aware of the fact that I haven't done anything yet.  
After clicking on a random profile, I was able to see the options and look at an actual profile and all the options it offers. The setup of the profiles are very user-friendly but has that same bland look you'll find on the rest of the site. 
On the profile, you can opt to view extra pictures, do a live chat or mail, send a wink, purchase real or virtual gifts, request contact information, and organize a meetup.
The details you'll find about the profile includes the birth date, city or country of residence, occupation, interests and hobbies, personality traits, and age group that this profile is interested in. 
All-in-all, the look and feel of the site can be improved as it looks a bit tacky and neglected. 
Free and Fee-Based Services at EasternHoneys.com Compared
If you want to get chatting on EasternHoneys, you need to purchase credits. You get 20 free credits when you sign up, but these will not really help you if you want to get to know someone and have a decent conversation. 
That being said, what's free and what's not on EasternHoneys?
Your free options are very limited and includes browsing, looking at profiles, sending a wink, and watching streams. 
If you want to do anything else, you'll have to purchase credits, and based on the payment section, 20 credits already cost just under $3.  
Paid options include live chat, sending and opening mails, opening attachments in mails, sending photos or stickers in the live chat, opening a video in a chat, sending gifts, requesting a meeting, and more. Let's take a look at the specific pricing for all actions on the EasternHoneys site so you can do the math. 
The EasternHoneys Costs in an Overview
Customer Reviews of EasternHoneys at TrustPilot & SiteJabber
With only 19 reviews on SiteJabber, EasternHoneys scores a lukewarm 3.4 stars. There has been only 57% positive reviews in the past year, which is a sure sign that most customers had some kind of issue with the online dating service. The top critical review is aptly titled "Avoid this site at all costs"
TrustPilot is another solid go-to for reviews on online dating sites, and according to this review platform – wait, EasternHoneys' profile has been removed from Trustpilot, and viewers are left with a message saying, "this profile was a bad fit for Trustpilot." 
This says quite a lot, don't you think?
What Security Features Does EasternHoneys Have?
There is no site security, except for the fact that the site is encrypted. With no verification requirements or other security, this is a bad place to sign up if you're looking for a legitimate dating site. 
How Do I Delete My EasternHoneys Account?
You don't have the option of deleting your EasternHoneys account, which is quite disturbing. The only option you have is to deactivate the account ,which means that the site will keep all records of your personal details. 
Our Verdict - The Site Cannot Be Recommended
There are so many reasons to avoid EasternHoneys. Looking back at the review, there is no verification process or proper security in place to keep out scammers, the profiles look fake and, when looking at the reviews on Sitejabber, are most likely run by the company itself. 
Apart from that, it is incredibly expensive to do anything on the site, and the chance of actually finding someone you can really connect with is very low.
My advice is to stay away from EasternHoneys and look for a legitimate online dating site.
TOP Alternatives to EasternHoneys
Here are the recommended alternatives to EasternHoneys.com.
LoveMe.com (A Foreign Affair)
If you decide to go with Loveme.com, you will be able to meet up with women, communicate and date them too. You can also view other people's information even if you haven't yet registered as a member.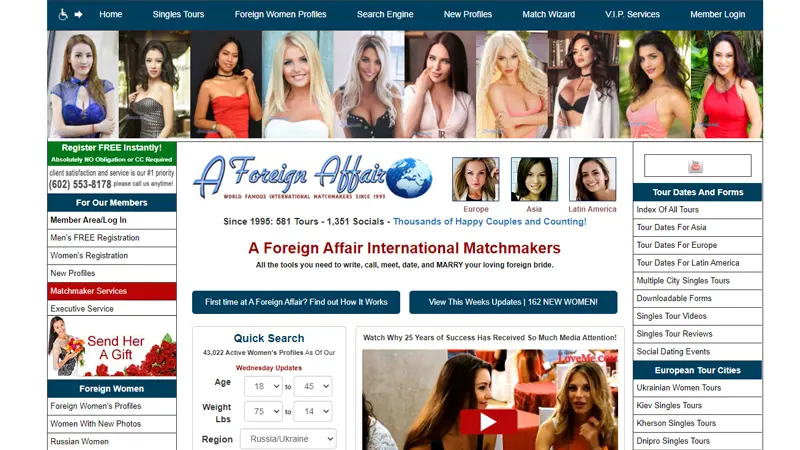 You also save a reasonable amount of money once you choose to go with the platinum membership.
There is a one time activation fee of $95 and subsequently $29.95 a month. You will enjoy the following benefits and discounts:
Once you decide to choose AsianDating.com, you will meet with Asian singles from all over Asia and its environs. You are guaranteed to meet up with a huge database of men and women.
You get to enjoy the sophisticated search and message facilities combined with the latest technology to make your search worthwhile. You can contact customer support 24/7 whenever you have an issue that needs addressing.
The AsianDating.com cost of a membership plan is separated into the gold membership and platinum membership that is put into different timeliness of 12 months, 3 months, and 1 month respectively.
The related costs are as follows:
Last Updated on May 24, 2023
You want to learn how to find an amazing Asian woman and have unforgetable international dating adventures but don't guess where to start. Don't worry, we can help! ☝️
Ask Krystyna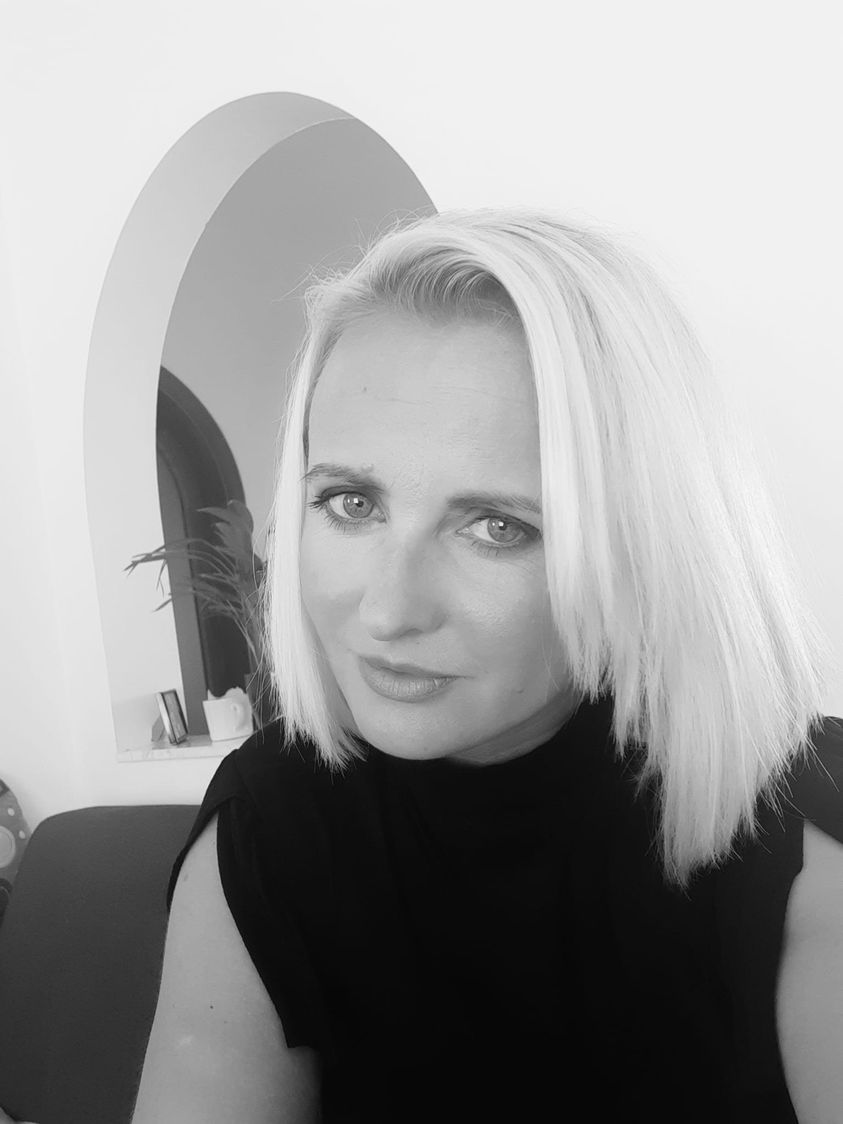 Hey there! 🙂 Krystyna here. Welcome to Asian Dating Journal!
Writing on International dating, romance scams and relationships so you don't have to feel alone on your Asian / foreign dating journey.
Krystyna is a dating blogger and coach that focuses on helping Western men to connect with foreign women. In her guides, she speaks from her own experiences and gives field-tested tips & hacks.
Need dating coaching? Check here: www.krioda.com