Being a foreigner in a strange country isn't always easy. When you are traveling for leisure or business, you'll meet some locals and other foreigners. If you are an expat, you connect mostly with your coworkers.
But we all need and want love, so where do you start looking for your true love when you're a stranger in a foreign country? Besides bar-hopping and scouting the local joints, online dating is your best bet. 
Of course, not every online dating platform is made the same or share the same great reputation. Some are like money sharks, draining you of your hard-earned money faster than you can find a true love match. 
So what are the top dating sites if you're a foreigner?
Reasons Why You Can Trust Krystyna
TOP 5 Dating Sites for Foreigners: Our Selection
Here are the 5 best dating sites for foreigners that are reputable, safe, easy to use, and won't cost you an arm and a leg.
eHarmony has been around for what feels like forever, and at one stage, it was the "poster child" for online dating sites. 
The platform claims to have helped more than 2 million people find love, and it's the site of choice for many if you are looking for a serious, committed, and long-term relationship.
eHarmony has a proprietary match-making algorithm to match singles based on how compatible they are. This is why you have to fill in a lengthy questionnaire when you first join the site, and the more accurate your answer, the higher the probability that your potential partners are good matches. 
Find the love of your life by browsing, getting love matches, and using the customizable search parameters. Then, you can flirt by sending a smile or a message, use the auto-generated questions as an icebreaker, favorite people, and go on a video date.
eHarmony works on a subscription basis. Choose from three options to access premium features and services, including unlimited messaging: 
Platinum Light is a 6-month subscription that costs US$395.40 (once-off) 

Platinum Plus, a 12-month subscription, is a once-off US$478.80 

Platinum Extra is a longer subscription at 24 months, and it'll set you back US$717.60 for the two years
Who Can You Meet on eHarmony?
You can meet loads of people from all walks of life on eHarmony.com. There are beautiful women, handsome men, and members of the LGBTQIA+ community, all looking for love, romance, and commitment. 
It seems that most of the users are 30 to 44 years old. You can find people from all genders and sexual orientations here.
What We Like and Don't Like about eHarmony
CuteOnly.com was established nearly 20 years ago, and the site is proud of the fact that they only allow the cutest of women to register on the platform. 
CuteOnly.com is a Russian-based dating platform that works like most other online dating sites where you register, create a profile, search and browse profiles, and try to connect with your true love (read more: How to Find a Girlfriend Of Your Dreams – Our Guide 2023).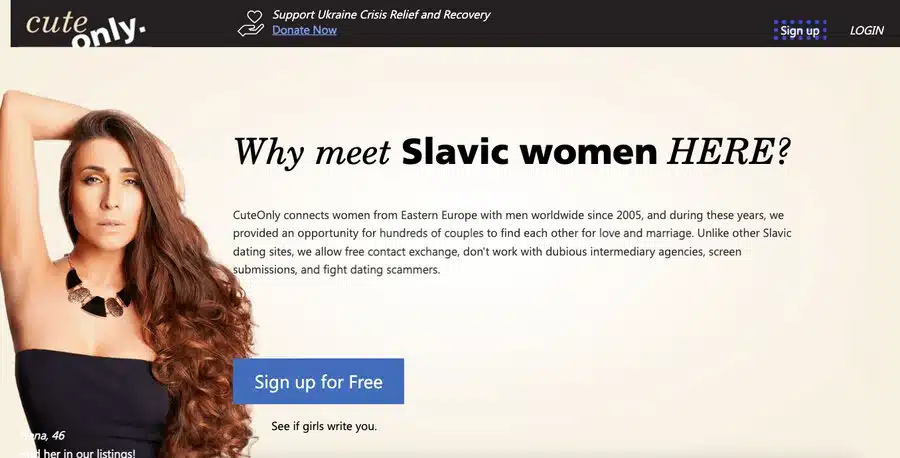 The site bills you in euro. You can opt for a monthly, three-month, or six-month subscription plan.
Here's what each will cost you: 
One month subscription: €39.99 once-off (±US$42.59)*

Three-month subscription: €95.97 once-off (±US$102.22)* 

Three-month subscription: €137.94 once off (±US$146.92)
* US$ cost estimate is at the exchange rate of €1 = US$1.0651
Who Can You Meet on CuteOnly.com?
While you can meet men from all over the world on CuteOnly.com, the ladies are from Eastern Europe (such as Ukraine, Moldova, Slovenia, and Belarus) and Russia.
What We Like and Don't Like about CuteOnly.com
GenerationLove has been around since 2008. It's owned and operated by Sevastin Internet GmbH, a German-based online and e-commerce company. The site is available in English and German.
While you need to register to fully use the site, you can browse and view (uhm, ogle) profiles for free. That also means that if you have a profile on the site, anyone can find you and know that you are using GenerationLove. 
You can message, live chat, and more on GenerationLove.com.
There's no recurring or subscription fees when you join GenerationLove. Instead, you buy coins and choose what services and features you want to use. 
Here's a breakdown of the cost per coin bundle: 
US$22.90 for 30 coins 

US$49.90 for 70 coins 

US$99.90 for 160 coins 

US$179.90 for 320 coins 

US$249.90 for 500 coins
Who Can You Meet on GenerationLove.com?
What We Like and Don't Like about GenerationLove.com
ThaiKisses.com was created in 2006, and the company that owns the site also has a few other dating sites like Kisses of Africa, FilipinoKisses or Asiankisses.de/en. 
You need to register and create a profile to use ThaiKisses. It's like an online dating directory where you can search and browse to find your love match. 
Men can reach out to one lady a day for free, while women can contact men at no cost.
When you join ThaiKisses.com as a paying member, you'll pay a subscription fee in euros or Hong Kong dollars. Each subscription has a maximum limit of contacts. 
Here's a breakdown of the Gold membership options and costs: 
Auto-renew option: €27.00 per month (±US$29.00)

1-month subscription: €35.00 per month (±US$38.00)

3-month subscription: €70.00 per month (±US$75.00)

6-month subscription: €105.00 per month (±US$112.00)

12-month subscription: €140.00 per month (±US$150.00)
Who Can You Meet on ThaiKisses.com?
What We Like and Don't Like about ThaiKisses.com
You need to pay for a monthly subscription to send messages and access more features on ArabLounge.
The Platinum membership option has three options: 
1-month membership at US$32.99 (discounted to US$19.79) 

3-month membership at US$24.99 (discounted to US$14.99) 

6-month membership at US$19.99 (discounted to US$11.99)
Who Can You Meet on ArabLounge.com?
You can meet and fall in love with like-minded Arabs on ArabLounge.
Who Can You Meet on ArabLounge.com?
Why Did We Choose These 5 Dating Sites: Our Main Perks
There are a few reasons why I chose these top 5 dating sites for foreigners.
These dating platforms: 
Cater to different singles so you can find the site that suits your needs best 

Are reputable 

Are cost-friendly 

Are easy to use 

Are safe with few fake profiles
Why Should You Try Foreign Dating Sites? The Main Advantages
Foreign dating sites are ideal to help you connect with like-minded and unique singles. They also: 
Make dating easy since you can chat on your commute or while you wait for your flight 

Offer various features and services, making it easy for you to find love matches 

Give you access to many single fish in the sea 

Help you learn who you are so you can become self-aware and be a better partner for your lover 

Teach you about other cultures
Online dating isn't always easy. You have to put in the effort, just like if you choose to date traditionally. But foreign dating sites open a world of new possibilities so you can find your true love. 
They are out there, looking for you too.
You want to learn how to find an amazing Asian woman and have unforgetable international dating adventures but don't guess where to start. Don't worry, we can help! ☝️
Ask Krystyna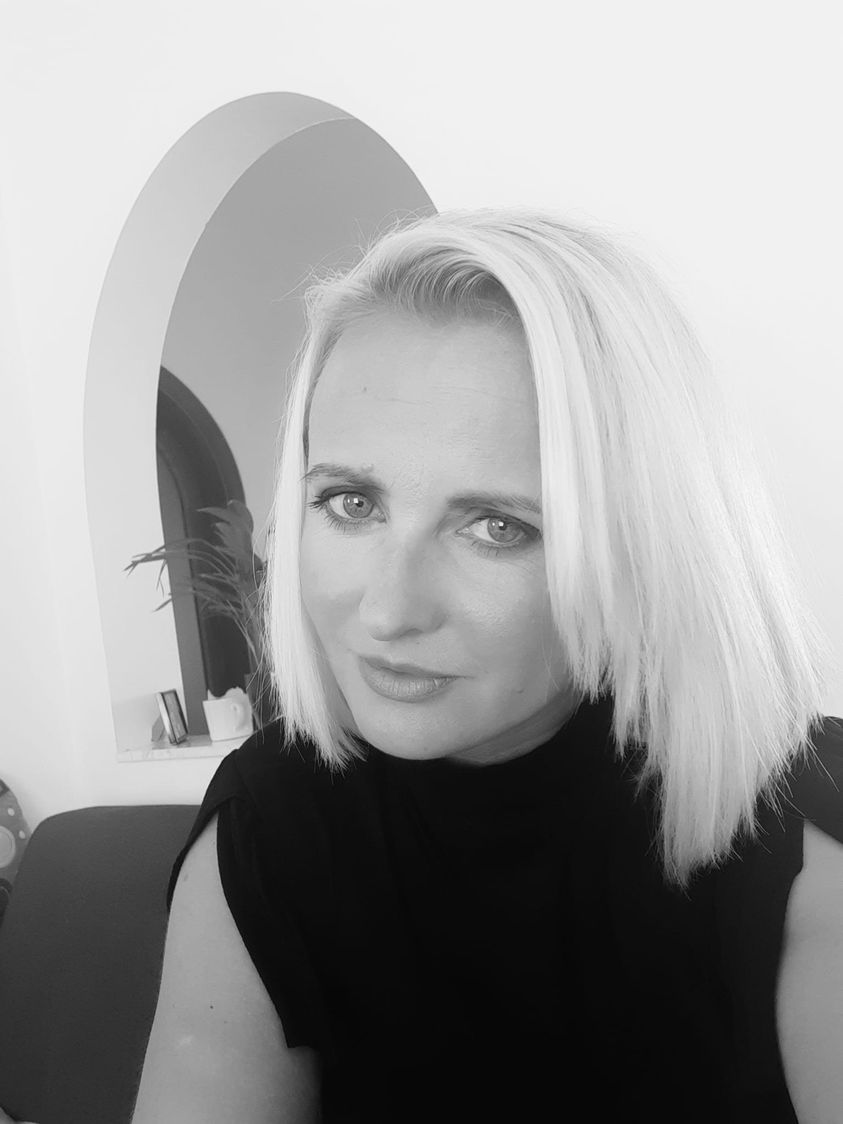 Hey there! 🙂 Krystyna here. Welcome to Asian Dating Journal!
Writing on International dating, romance scams and relationships so you don't have to feel alone on your Asian / foreign dating journey.
Krystyna is a dating blogger and coach that focuses on helping Western men to connect with foreign women. In her guides, she speaks from her own experiences and gives field-tested tips & hacks.
Need dating coaching? Check here: www.krioda.com