Japan is famous for its delicious cuisines, rich culture, and captivating entertainment. But what do we know about dating a Japanese woman? Should you go with the same dating approach you've always had, or should you orchestrate a new one? From my experience, I think it's best to get insights into how Japanese women view dating before looking for love in this beautiful nation.
Of course, we understand that each person has his or her unique personality. But due to cultural differences, some nations tend to conform to a shared set of opinions and beliefs. Japan is one of those nations. For those looking to date a lady from the land of the rising sun, this guide is for you.
What Should I Know About Dating a Japanese Woman?
Planning is crucial when dating a Japanese woman. Japanese women live a busy life. Most usually have a full-time job while still doing a part-time one. They also have commitments to family and friends, all of which take time and energy. With such a busy schedule, Japanese women prefer knowing in advance, as opposed to being surprised.
The other thing that you should know is that Japanese women value inner beauty more than material things. They cherish family, relationships and happiness more than fancy cars and enormous houses. Humility goes a long way with a Japanese woman.
Interesting to Know
On Valentine's Day, the woman is the one who treats her man. Exactly, one month later, on White Day, the man reciprocates by treating his woman.
Our Top 3 Tips on How to Date a Japanese Woman
Japanese women value honesty. They may very well regard it more highly than other nations. A Japanese woman can be honest with you to the point of radical honesty, where she desists from white lies. She expects the same level of honesty from you.
Show Interest in Knowing Her Culture
Japanese women appreciate someone who tries to learn about their culture. It not only shows respect but also communicates that you admire and appreciate the Japanese culture. Try learning Japanese. Use chopsticks once in a while. Eat Japanese cuisines.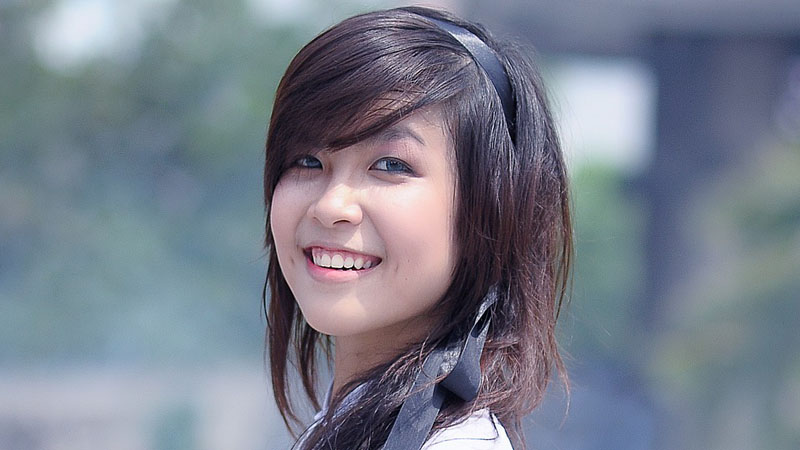 Japanese women love a man who is a man. And by a man, I mean he is confident, charismatic, upbeat and knows how to treat a lady. Don't be afraid to make small gestures when meeting with her. Open for her the door. Stand up when she arrives on your date. Give her a coat if she's cold.
Why Japanese Dating Culture differ from Western?
The dating culture in Japan is not the same as what you would experience in the west. The differences are largely attributed to the values heeded in each society. For instance, one interesting to know fact is that Japanese girls rarely say no. It makes it hard knowing whether she is interested or not. They rarely reject you when you approach or try to flirt, and this is because they are taught to be polite, friendly and kind, even to strangers.
Another reason why Japanese dating culture varies from that of westerners is due to what society deems acceptable. Did you know that in Japan, people prefer group dating to single dating? As opposed to how you ask somebody out in the west to get to know them, in Japan, single men and women team up to go on a group date during which they gauge who they like or find interesting.
How to Impress a Japanese Woman
Lead but Don't Be Aggressive
Leading makes you come off as confident and masculine. It gives your woman a sense of security and an assurance that she can depend on you with anything. If you want to impress a Japanese woman, take charge. Ask her out and plan for the date. Tell her what you have in mind for your date, then ask her if she is okay with the plans.
Be Attentive to Her Subtle Needs
Japanese women are a bit passive-aggressive, meaning they might not always tell you how they feel. Try to be attentive to not only what she says but also to her body language. For instance, if she looks worn out from a walk in the park, suggest to her that you sit somewhere.
Stay Calm Even when You are Upset
Japanese girls have a calm demeanour, both in comfortable and tense situations. So when you get upset about the Uber driver missing your stop or the waiter mistaking your order, address it calmly and respectfully.
What are signs Japanese woman is falling in love with you?
Japanese women prefer to wait until you, the man, makes the first move. Rarely will they come right out to confess unless they have reason to believe you feel the same way. The best way to ascertain if a Japanese woman is falling in love with you is to read her body language.
Below are some questions that will help determine how she feels about you.
Some of these gestures are hard to interpret, and they vary from woman to woman. They can, however, be your guidelines to gauge if she loves you or not.
Physical Intimacy in Japanese Dating Culture
Unlike western cultures, physical intimacy in Japan is slow and often comes after kokuhaku – when you and your Japanese girl confess your love for each other. Of course, there are exceptions. In most cases, however, people wait until they get into a relationship.
Public display of affection is also a no-go. In Japan, there is a concept by the name uchi-soto, which highlights how people should behave in public. Japanese society urges people to be considerate of how others feel. That means no kissing or holding hands in public. Physical intimacy is reserved for the bedroom.
FAQ: Dating a Japanese Woman
Who Pays the Bills during Dates?
The subject of who pays during dates varies between couples and generations. Most Japanese women are, however, open to splitting the bills for dates. They believe in the concept of fairness, even in relationships. On special days like anniversaries and birthday is when the man can pay the entire bill.
What's the View on Marriage in Japanese Dating Culture?
Marriage is regarded highly in Japanese society. Most Japanese women aspire to settle by 25 to 30 years. They are more likely to want a man who's willing to take dating seriously and looking to take it to the next level.
Our advice to you is to try learning Japanese, or at least the fundamentals if you want to date a Japanese woman. Japanese women are often afraid of speaking or learning how to speak English. They worry that they might not pronounce the words well enough.
What is the Romance Process in Japanese Culture?
The romance process begins with a group date, also known as gōkon. Group dates can range from one to five, and they are followed by the commitment stage, during which the couple goes for a one on one intimate date. The next steps are getting into a relationship, getting physical then marriage.
How Do you Start a Relationship in Japanese Culture?
First, you confess your love for your partner by telling her how you feel. You then ask her to be your girlfriend. In Japan, they call this concept kokuhaku.
Conclusion: What to Expect When Dating a Japanese Woman?
So, do you think dating a Japanese woman is a good idea? The cultural expectations will be different, but they are not a hard nut to crack. So long as you respect and appreciate the Japanese culture and show your woman what she means to you, you'll be okay. I leave you with one last tip.
Take it slow. Dating is not easy. More so, dating someone in a different nation. Have an open mind to cultural changes and gradually get to know each other. Most importantly, have fun. Dating is all about having fun.
About the editor: Krystyna has published over 500 articles related to international dating in English and German. In her regularly updated blog posts, Krystyna shows a good eye for online dating topics, romance scams and cross-cultural relationships.
As the leading International Dating Expert and Dating Coach Krystyna is involved in a wide variety of different areas, such as personal dating coaching, online dating and matchmaking.
Need dating coaching? Check here: www.krioda.com
Brides from Southeast Asia