Are you looking for a serious relationship? Look no further than the CambodianCupid dating site. The site will help you find interested singles who are looking for serious life partners. The best thing about CambodianCupid is that you can always find thousands of singles to talk to.
It is not always easy to find a wife online but did you know that 40% of Americans find their dating partners online? This fact is not the only surprising thing about online dating. Besides, the statistics are only for the USA. The digital space has taken over, and the number of people joining the sites is increasing every day.
Reasons Why You Can Trust Krystyna
About CambodianCupid Company
CambodianCupid is a website operated by Cupid Media Pty Ltd and is located at Gold Coast city in Australia. It is a well-established company that has helped millions of users from Cambodian and the West find their right partners. That is what the site was designed for, and it is inclusive of friendly services for a tech-savvy generation.
Security & Anti-Scam Policy
89%
CambodianCupid.com also allows you to contact them in case of any questions. The website contains people from different backgrounds with different interests and motivations. The company has also designed messaging facilities that allow you to search for your perfect match quickly.
How Good is the Cambodian Profile Quality & Authenticity?
I was interested to know how authenticity and self-presentation work in online dating sites. Then I came across many success stories on the CambodianCupid site. This indicated that most users on the site are true to themselves.
Although most people always perceive authenticity in online dating differently, this is not to say that all profiles are false. Besides, 1 in 6 relationships that meet online ends up in marriage. When it comes to the Cambodian site, they encourage users to provide accurate data.
The CambodianCupid site provides all the necessary information that a profile should have and should not have on their website. Any misuse or detection of a false profile is closed at once. Our advice to you is to go through the dating safety tips provided in CambodianCupid.com to ensure you don't end up disappointed.
The Registration Process at CambodianCupid.com
Interested to know how the registration process at CambodianCupid.com works? Then keep reading to create your new account successfully. The registration process is not as challenging as trying to find a dating partner.
Using your phone or your laptop, go to your browser and visit the Cambodian dating website. After you are there, click join now and include the necessary details such as your name, email address, gender, location, and password.
Once you are done, accept the terms and conditions, then click view singles, and you are good to go. From there, you can continue editing your profile and meet singles from various parts of the world. Ensure you read and understand their terms before you accept them. If you do not agree with them, you will not be allowed to have an account.
CambodianCupid App in our review
The CambodianCupid company has designed an app for its users to get the best dating experience. Whether you want to chat, make a meaningful connection or find a wife, you will get all the CambodianCupid app.
The app allows you to send likes and the best part is that it translates messages into your preferred language. Isn't that great? Just like the website, the app contains an algorithm that allows for advanced matching. There are also no 3rd party Ads to bother you during your dating experience.
If you like being anonymous, the Cambodian app also offers you that. You can hide your profile and still enjoy chatting and finding new people, but I would advise you to use your profile picture if you are trying to find a serious partner.
Design and Usability of the Platform
CambodianCupid platform uses cookies to improve the user's experience. If you do not accept using it, you will not get to enjoy all the website's functionality. The platform has also been designed with tracking technology such as the advertising IDs, pixel tags, device IDs, etc.
Another factor about the Cambodian site is that it uses google analytics. This helps them get the necessary reports about the web traffic and the usage of the website. The cookies and the tracking devices mentioned above help google analytics in:
To learn more about the usability of the platform, please visit the home page to understand more.
CambodianCupid Viewing and Communication Features
The designers of the CambodianCupid website have ensured that users can communicate effectively using the platform. Since it is a dating site, good communication features are key. Without proper channels, the platform won't make sense to its users.
Some of the best communication features the platforms have designed for its users include; instant messaging. With this, you can communicate with people you meet quickly and openly. This feature also allows users to share ideas, ask questions, and get instant replies.
Apart from instant messaging, online daters can also use live chats to view each other and communicate effectively. The platform also uses email to communicate to you directly and send you notifications of your interest. You can always customize what kinds of emails you want to get in the settings.
Free and Fee-Based Services at CambodianCupid
On the CambodianCupid platform, there are two types of service that you can get, free and fee-based services. Free services are mostly for standard users, whereby they are allowed to access instant messaging and like other users' profiles.
When you upgrade your profile, you will have to pay a small fee to access other services. In short, these are paid services. They include chatting with all members, no third-party ads on your page, double profile space, and ranking above most platform members.
Interesting to know
When you are looking for a life-long partner, free services alone won't make your search successful. You have to pay for other services such as the live chat to make it work. The costs of these services depend on the membership you choose. Let's Look at them.
Cost of Premium Memberships in an Overview
There are two types of membership at the CambodianCupid platform, but we will look at premium membership in this section. Premium members cannot access all services platinum members do, but they are also good and can help you complete your quest successfully.
The cost of premium membership usually depends on the number of months you are willing to subscribe for the service. If you subscribe for 12 months, you get to pay around $6.6 every month. For 3 months, you will have to pay $13.3 every month, and for only 1 month, you will pay around $20.
Mostly these rates will be converted into your currency. The good thing is that the costs are worth it as you get exclusive services, unlike a standard member. For example, you will get to browse anonymously.
What Payment Option Does CambodianCupid Accept?
When you choose a membership, you will need to pay. CambodianCupid recommends its users to pay either using a credit or a debit card; Visa, Master Card, American Express, etc. Once you upgrade your profile, your subscription will be renewed automatically.
This means that you will have continuous access to their services, and you can have fun chatting with your perfect match. Do not worry about how you can unsubscribe because the website allows you to do so at any time.
As you make payments ensure that you understand the terms of use before you click make payments. When you make the payment, you will be billed by Cupid Media Pty Ltd. Ensure that the billing statement you get appears as "CambodianCupid Southport AU''. If not, contact customer care service immediately to confirm.
Is CambodianCupid a Real Dating Site?
CambodianCupid dating site has been there for quite sometimes, since 1999. It has helped a lot of people who are looking for love find the right spouse. The platform is user-friendly as it allows you to communicate with thousands of singles who have common interests.
Another factor that proves that the site is real is that there are plenty of success stories from Cambodian users. It is wise to find and read them at CambodianCupid.com if you still doubt this dating platform.
Anti-Scam Policy at CambodianCupid in Our Check
CambodianCupid site encourages its users to operate their accounts safely and responsibly. This ensures that irresponsible users do not put other users at risk of potentially fraudulent activities such as scamming.
If you are a member, you must abide by the guidelines they provide at their site, such as sending money. You cannot disclose your information to anyone or inform anybody that you communicated with customer care services.
Also, the site forbids you to share your password or have anyone access your account. Additionally, they provide clear guidelines that you must not send files that contain viruses. If you are interested in knowing other safety guidelines that protect your account from scamming, visit the site and read on the community guidelines.
Try using the CambodianCupid services and worry less about finding a partner.
Conclusion: Is CambodianCupid.com Legit?
As mentioned earlier, CambodianCupid.com is a platform that has been around for a long time. The purpose of its creation was to help its users find their soul mates. The features encrypted in the platform allows you to find a wife quickly. You can subscribe to any membership of your choice to enjoy the dating experience.
The Cambodian Platform also has a stable customer service, which makes it a legit company. You can contact the service team at any time for issues and clarifications as long as you have your website name and the member ID
The last update was performed on September 22, 2023.
You want to learn how to find an amazing Asian woman and have unforgetable international dating adventures but don't guess where to start. Don't worry, we can help! ☝️
Ask Krystyna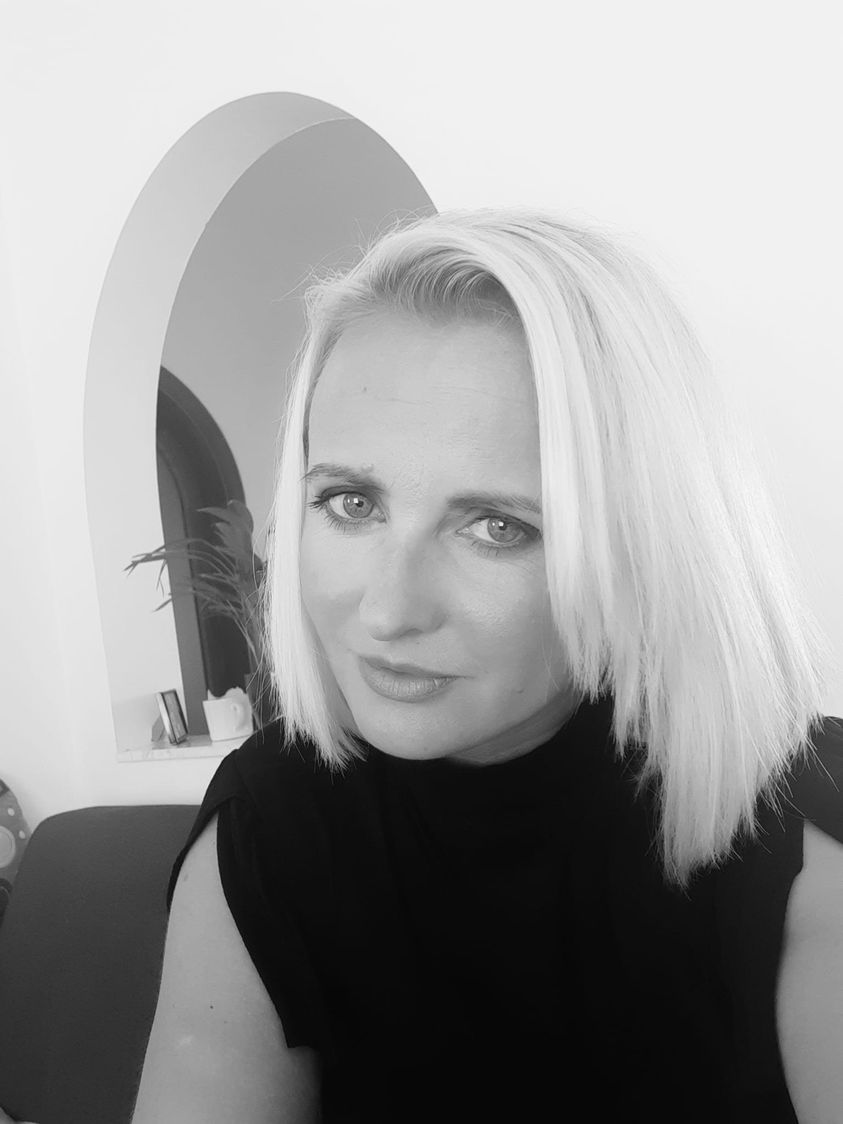 Hey there! 🙂 Krystyna here. Welcome to Asian Dating Journal!
Writing on International dating, romance scams and relationships so you don't have to feel alone on your Asian / foreign dating journey.
Krystyna is a dating blogger and coach that focuses on helping Western men to connect with foreign women. In her guides, she speaks from her own experiences and gives field-tested tips & hacks.
Need dating coaching? Check here: www.krioda.com