Welcome to our review of BravoDate.com, where we aim to provide you with detailed insights into this dating platform. 
We will explore various aspects of BravoDate.com, including the registration process, profile authenticity, available free and paid services, pricing, safety measures, customer reviews, as well as the platform's advantages and disadvantages. Our goal is to help you make an informed decision about whether BravoDate.com aligns with your dating needs and preferences.
During our analysis we've maintained evidence of our discoveries, including screenshots and notes. Our insider viewpoint allowed us to create a comprehensive review of Bravodate.com. In preparation for this review, we signed up on Bravodate.com as a male user, actively engaging with all dating functionalities on both the website and app for a one-week period.
So, let's dive into our comprehensive analysis of BravoDate.
Reasons Why You Can Trust Krystyna
BravoDate.com, registered in 2018 and owned by Interpillar Limited in Las Vegas, USA, falls under the same umbrella as several other dating platforms we have reviewed and found wanting. 
The site positions itself as an international communication platform, primarily focused on connecting men with Slavic women (read also: TOP4 Slavic Dating Sites You Should Try in 2024).
Although it does not explicitly describe itself as a dating site, BravoDate.com promises to provide the necessary tools for international communication. 
BravoDate is a communication website, and its ownership and operations are not transparent or easily traceable. It's essential to exercise caution when using online dating sites and verify the legitimacy of such platforms.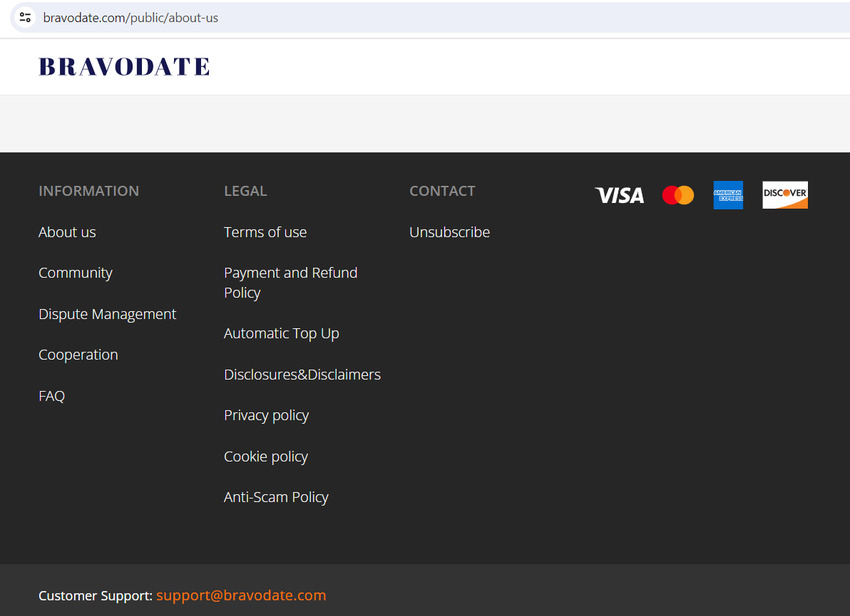 Our review will look at whether the platform lives up to its promises and whether it's a reliable choice for those seeking such connections.
Pros and Cons of BravoDate.com
All the Details About Sign-up Process on BravoDate.com
Registering on BravoDate.com is an easy and free process that involves several simple steps. Start by providing basic information such as your gender, name, date of birth, email address and a password. Make sure you confirm that you are at least 18 years old and agree to the platform's terms and conditions.
Following this, you'll be offered the opportunity to complete a quiz that will enhance your profile and allow you to make the most of the site's features.
The quiz consists of three parts:
Introduction: This section covers your experience, intentions, occupation, personal traits, hobbies and more.
Preferences: Here you can specify your preferences in terms of age, hobbies and the character traits you are looking for in a partner.
Site Information: This section provides tips on how to get the most out of the site, including instructions on how to upload your photos.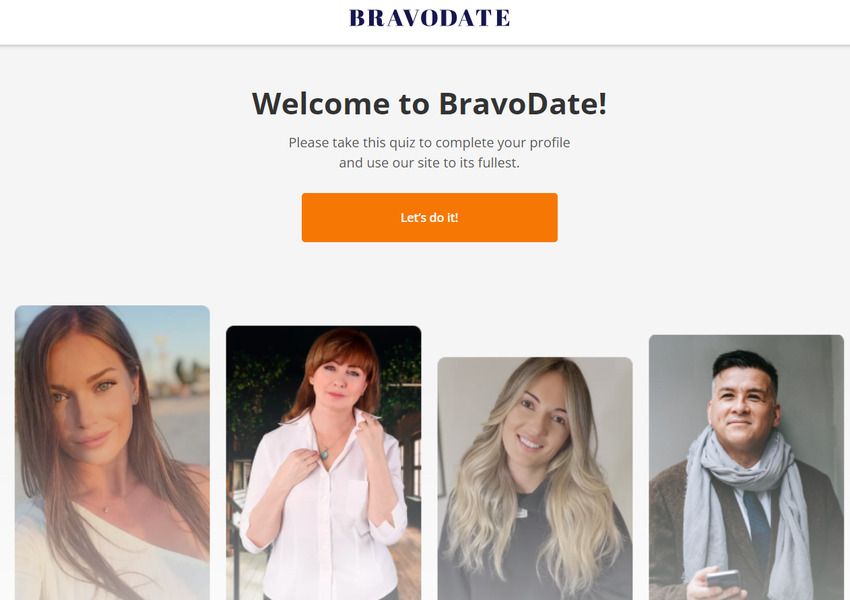 The site will ask you to verify your email, but if you do not, you will still have full access to its features.
Operator not recommended / blacklisted
After taking a closer look at all the features, external customer reviews, reputation and costs of this dating site, we came to conclusion that the operator does not offer untrustworthy services. It's unlikely you'll find any real dates here.
Pro-daters or Real Women: Who Hides Behind the Beautiful Picture?
At first glance, BravoDate.com features a variety of attractive women profiles that can make a positive impression. The photos are of high quality and many appear to have been professionally edited. 
However, the profiles themselves are not particularly informative, typically containing basic details such as the woman's date of birth, occupation, country, relationship status and limited information about her dreams and hobbies.
From my expert perspective, these profiles may raise concerns about their authenticity. Many of the women appear to resemble models, with impressive educational and professional backgrounds.
It can be difficult to believe that a 50-year-old woman with a perfect complexion, an elegant figure and a successful business would invest her time on a dating platform with an unclear reputation. These factors can lead to suspicions about the legitimacy of profiles.
Can I Try the Site for Free: Free Version or Not?
BravoDate.com, like many dating sites, offers free registration which gives users access to certain free features. This free access allows users to get a feel for how the site works and how easy it is to navigate. 
However, in order to unlock the full range of features and have a comprehensive experience on the platform, paid access is usually required.
Paid features often include advanced communication tools and additional ways to interact with other members.
Paid vs Free Services At BravoDate: Is it Worth Paying?
BravoDate.com offers a mix of free and paid features to its users. Here are the free features you can access:
The list of paid services includes:
Important
It's important to note that all features related to communication require payment. However, considering the platform's reputation, it's advisable to exercise caution before making payments.
All About Money on BravoDate: Credits & Prices
Here are the prices for various services:
*you'll be charged immediately after clicking on a video
*you'll be charged immediately after clicking on a photo/video
*you'll be charged immediately after clicking on a video
The initial bundle of 150 Credits is available for a discounted price of 19.99 USD, while the regular price is 50 USD for the same amount of Credits. Please be cautious when using these Credits, as the costs can add up quickly.
Explore Our Reviews of International Dating Platforms:
Few Words About Safety of BravoDate.com: Our Analysis
As I went through the details on BravoDate.com, I couldn't help but notice a significant lack of security measures implemented by the platform. 
Their Terms and Conditions do not contain any specific information about how they protect their users. This is clearly a cause for concern. 
I was surprised to find that the only section remotely related to security was their "Anti-Scam" section. However, this only contained some general rules and tips on how to avoid scams. It doesn't give users confidence in the site's ability to provide a safe and trustworthy dating environment.
For anyone considering using BravoDate.com or similar dating platforms, I strongly advise you to proceed with caution.
Safety should be a top priority when dating online and it's important to choose platforms with robust security measures in place. This will significantly reduce the risk of encountering scams and fraudulent activity.
Customer Reviews on External Independent Sites
After a thorough investigation, I came across a mix of reviews for BravoDate.com. To my surprise, there were a significant number of positive reviews on various platforms. 
However, on closer examination, many of these reviews seemed questionable. They were often posted by unverified users and written in poor English, making them difficult to trust.
In contrast, most verified user reviews were negative in nature. Users often expressed concerns about the authenticity of profiles on the site and suspected that many of the messages they received were generated by bots. These messages often lacked logical connections to previous conversations, adding to the scepticism.
Users also encountered problems when trying to remove their credit card details from the site, which is a major security concern. There were also complaints about the difficulty of deleting one's account, which raised additional concerns about the transparency and user-friendliness of the platform.
Advantages and Disadvantages of BravoDate, An International Communication Platform
In summary, after a comprehensive review of BravoDate.com, here are the main pros and cons:
Given these pros and cons, it's important for potential users to weigh their options carefully and consider whether BravoDate.com meets their dating needs and expectations.
Our Final Word: Never Get a Date Here!
In light of the findings of our research, it is advisable to approach BravoDate.com with caution. 
The mix of positive and negative reviews, coupled with concerns about security and account management, raise doubts about the site's reliability for those seeking a safe online dating experience.
Read also:
It is therefore advisable to explore alternative dating sites such as Cuteonly.com that are known for their transparency and positive reputation among users. Your online dating journey should prioritise safety, authenticity and a quality user experience.
You want to learn how to find an amazing Asian woman and have unforgetable international dating adventures but don't guess where to start. Don't worry, we can help! ☝️
Ask Krystyna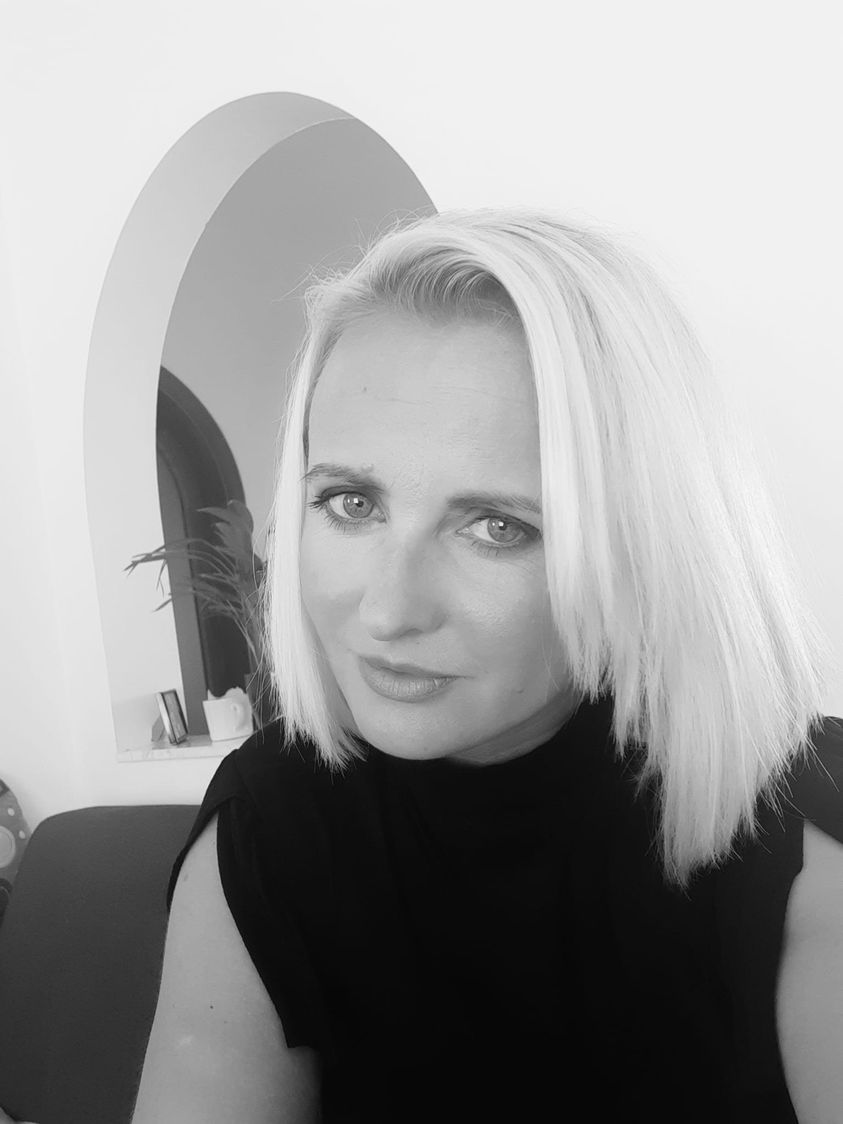 Hey there! 🙂 Krystyna here. Welcome to Asian Dating Journal!
Writing on International dating, romance scams and relationships so you don't have to feel alone on your Asian / foreign dating journey.
Krystyna is a dating blogger and coach that focuses on helping Western men to connect with foreign women. In her guides, she speaks from her own experiences and gives field-tested tips & hacks.
Need dating coaching? Check here: www.krioda.com