When you go on a search for the perfect international dating site where you can meet beautiful Asian singles, you need to be aware that, from the myriad of platforms available, only a few are worth your time. 
Many online dating platforms are scams, and their sole purpose is to get money out of you before you realize it. This is also why I continuously review online dating platforms; we need to know which ones are safer and should be avoided entirely. 
AsianFeels.com is on the menu today, and I found some pretty interesting details you'd love to know about before signing up at this seemingly harmless dating site. 
Reasons Why You Can Trust Krystyna
AsianFeels.com - A Summary of The Service
On their platform, AsianFeels.com claims to strive to be a place connecting people from all over the globe. Furthermore, the site mentions that it makes an effort to include individuals from all cultural backgrounds to enjoy each other's company on the online dating platform. 
Unfortunately, there is no company information about AsianFeels.com on the online dating site, which means no physical address or company the site can be identified with. 
Operator not recommended / blacklisted
After taking a closer look at all the features, external customer reviews, reputation and costs of this dating site, we came to conclusion that the operator does not offer untrustworthy services. It's unlikely you'll find any real dates here.
Also, when searching online, I couldn't really find any details about the company that owns AsianFeels.com, which is not a good sign. The only contact details are an email address that you need to copy-paste into your mailbox on a new email. 
After conducting several searches, I moved on to the site itself to start the signing up process. 
How Do You Set Up Your Profile at AsianFeels.com?
First, you have to sign up. 
Signing up requires no extra documentation or verification, so all you have to do is provide the gender you're interested in, your first and last name, your birth date, email & password, and agree to the T's & C's. It's as simple as that. 
After entering the site, you can start by completing a four-part quiz to find out more about you.
Indeed, the type of questions asked in this quiz, like "what is your goal here" felt a little like an interrogation, and it was followed by questions about your employment and marital status.
Hereafter, you move on to choose three words to describe yourself, whether you're an early bird or a night owl, hobbies, and everything one would put on a profile to make it look complete. 
That was only part one of four. Part two is about what you're looking for on the site. From age to personality type (limited options) to "beauty or brains," it's all there. However, as you can skip the questions, I decided to leave the rest of my profile empty to see if it makes a difference.
Part three was adding a profile picture. Then, I was provided with the platform's guidelines, and moved on to six profiles of women form which I needed to choose one to talk to. 
The final step is verifying your email address, but you don't even have to do that if you don't want to. You can just skip and go straight to the platform. 
Now comes the first scam attempt to get me to purchase credits:
"Welcome!
Here are 20 free credits to get you started.
You'll need credits to chat with other users of Asianfeels."
This infobox is displayed on the home page when you log in for the first time. If the site offers every individual that signs on 20 free coins (and I've yet to verify my email address), then these credits must not be worth a lot, right? 
Does AsianFeels.com have a mobile app?
There is no sign of a mobile app download option, but the site mentions that the platform is mobile-ready to be used on laptops, desktops, tablets, and smartphones. 
User Quality in our Check
There are scores of profiles on AsianFeels.com, and not all the women are of Asian descent. For example, you can opt to search for Slavic women instead, as there are women from different parts of the world available on the platform. 
Something about the profile photos just gives you the idea they are all done and edited by the same person — and they are edited. 
The women all pose in the same way, the lighting is the same in every photo, and the women in the profile pictures look like they've posed for photos before. They look like professional posers, no pun intended. 
When clicking on a profile, you can look at more than one picture of the woman, and some of the pictures are pretty provocative, hence the fact I suspect these women may be models used to pose as available singles on the site. 
Additionally, except for the photos, one of the first things you see is a large orange banner that reads "GET CREDITS!" 
Of course, you can barely do anything with 20 credits, as you'll see in the costs section below, so you need to click on the orange bar if you want to chat or send an email.
I also noticed that many of the profiles, especially those with the same look and feel to them in terms of the profile pictures, have been labeled "Validated Member." How these profiles are validated is not specified on the site. 
Your options are to chat, email, like the profile, add to favorites, send gifts, and there is also a contact and meeting request. However, before you can request the contact details of one of these women, you have to at least have spent over 3000 credits on her specifically. 
Usability and Interface of the Platform
The platform's interface is not very functional and needs a redesign, so navigation has more of a flow to it.
For example, every time you click on an option, and you want to go back, it takes you to the landing page, then shows a page that says "loading," and then you're back on the home screen. So, there is no complex navigational development done for the online platform. 
Additionally, the home page, which has a white background, seems neglected in terms of graphic design ingenuity. 
Free and Fee-Based Services at AsianFeels.com Compared
Registration on AsianFeels is free. Viewing profiles are also free, as well as sending photos by mail. However, sending mail is not free. Absolutely free of charge. However, communication with other members and other additional services requires purchasing credits. There are quite a few "paid options," so let's explore them below with their price tags attached:
The AsianFeels.com Costs Overview
The only bundle I could find in the purchase section is the Special: 20 credits for 2,95 USD. You can most likely purchase lots more, but you need to start the payment process to do that. Here is a breakdown of the paid options and their fees:
Looking at the "special" price of 20 credits, this is clearly a money-making scheme. 
Customer Reviews of AsianFeels.com at TrustPilot & SiteJabber
It's worth mentioning that the company that owns AsianFeels is also not visible on either SiteJabber or TrustPilot. Both sites have exactly the same ratings, which are 3.9 stars. 
On TrustPilot, there are many 4-star and 5-star ratings, but there are also quite a few 1-star ratings that tell a whole different story about the site. 
Every 1-star rating tells a story of how the individual was scammed on the site and how they found out that the profiles were fake by women refusing to use other means of communication and try to keep them on the site to purchase more credits. 
In one review, an individual on SiteJabber also noticed that all the profile pictures look the same and identified the platform as a scam. What is also interesting about the positive reviews is that nobody seems to meet anyone or form a close relationship, which makes the site worthless if you're looking for a partner. 
What Security Features Does AsianFeels.com Have?
The first page I encountered after entering the AsianFeels.com ULR into my address bar was a page from my computer's antivirus warning me that this website "may not be safe." So, I guess security didn't start very well.
The only security measures the site does take before signing you in for the first time is making you click on an "I'm not a robot" CAPTCHA.  
How Do I Delete My AsianFeels.com Account?
Surprise, surprise! There is no option for deleting, only deactivation.
You need to go to your profile, then profile settings, and use your password to deactivate your account.
This means that the company keeps your information because there is no delete option. 
Our Verdict - AsianFeels.com Cannot Be Recommended
My honest opinion of this site is to stay away as far as you can. With fake-looking profiles, claims of the chats being run by a company team, and other claims of scam activity from customers, you'll be paying a fortune for absolutely nothing. 
AsianFeels.com is a clear pass. 
Last Updated on September 25, 2023
You want to learn how to find an amazing Asian woman and have unforgetable international dating adventures but don't guess where to start. Don't worry, we can help! ☝️
Ask Krystyna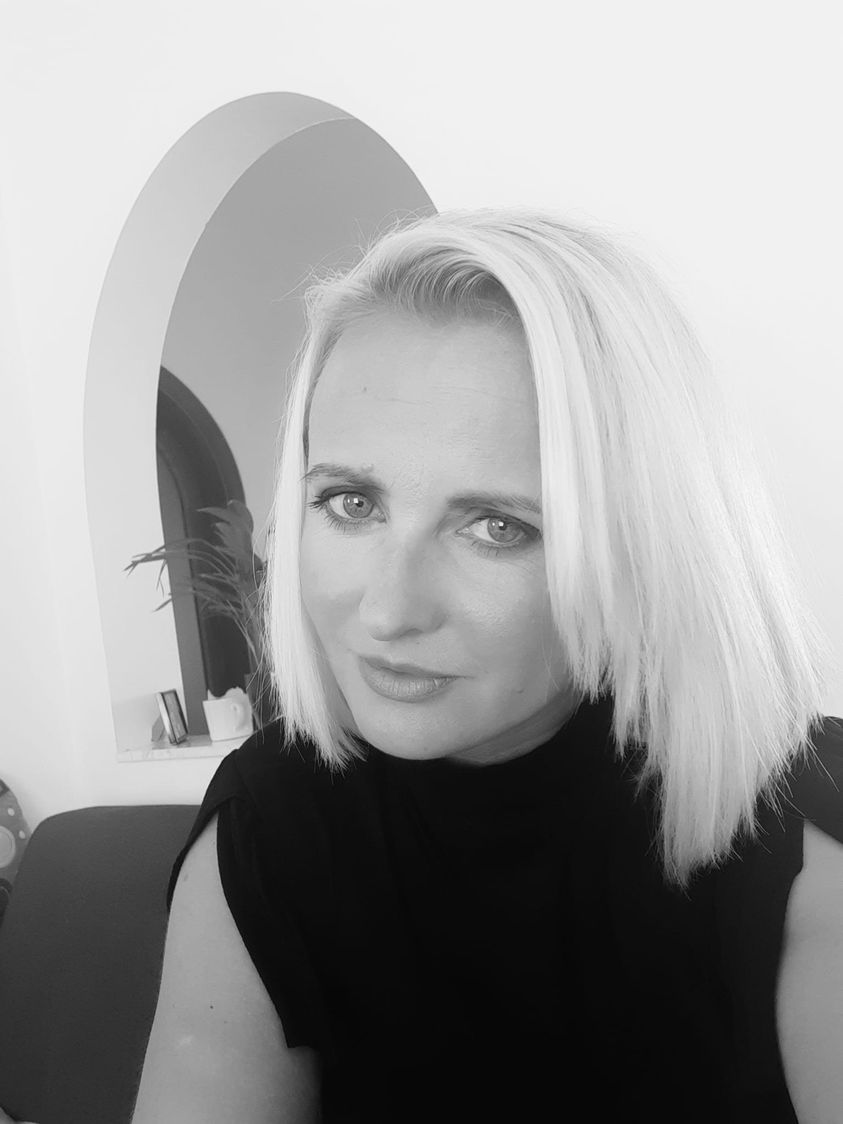 Hey there! 🙂 Krystyna here. Welcome to Asian Dating Journal!
Writing on International dating, romance scams and relationships so you don't have to feel alone on your Asian / foreign dating journey.
Krystyna is a dating blogger and coach that focuses on helping Western men to connect with foreign women. In her guides, she speaks from her own experiences and gives field-tested tips & hacks.
Need dating coaching? Check here: www.krioda.com