The swift technological advancements that have been experienced in the past couple of years have certainly made the world a global village. Adopting new technology has had a huge impact on the communication sector. It has changed how we converse and communicate with other people across the world; dating has not been an exception.
The technology behind smartphones is a major player in this. Through the development of dating apps, people across the world are now able to find a match or, rather, a suitable partner.
Whether you desire Caucasians, Asians, English, or even Blacks, you can find them all on the site. Find some of the random facts that you won't believe are true about online dating, AsianDating.com site to be precise.
Reasons Why You Can Trust Krystyna
AsianDating - Briefly About the Company
AsianDating.com is the top Asian dating site that helps people from Western and Asian backgrounds find their match. Until today, after its launch in 2000, the site has grown to become one of the largest and leading Asian online dating sites, with over 2.5 million members and almost 2000 logins every day.
Security & Anti-Scam Policy
97%
AsianDating.com is owned and operated by Cupid Media, an online dating company based in Australia. The company is at the top of its game in many of its niche markets. It has expanded to over 15 million customers across the world, running about 33 database-driven, unique, and interactive dating sites.
Well, just like any other site or company, AsianDating has its benefits and limitations.
How good is the AsianDating profile quality & authenticity?
The profile quality and authenticity of the AsianDating app could get a 4-star rating. Even without a premium subscription, users can still see and view other members' profiles. The user profiles on the site can show much information since the members fill out all the fields.
Free members can also view all pictures uploaded on the profile of other members. The profile information is sectioned into different tabs, with the first tab containing details of a person's background, culture and values, lifestyle, and appearance. The other tab shows your hobbies and personal interests that are ticked off from the choices provided.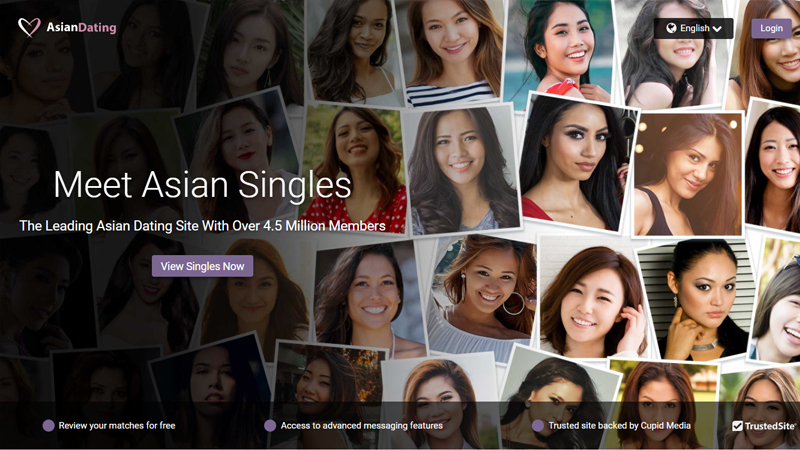 There is also another tab after the one on hobbies that allows you to note down something about yourself as well as the characters and qualities you are after in a partner. There is another tab, which is the match tab that shows everything that you would love your matches to have.
Lastly, another tab allows you to put your cupid tags, which are keywords that make other users easily, find you once they search.
For authenticity, a verification badge is earned after uploading an ID. Uploaded photos are also reviewed and are approved by the site.
The registration process at AsianDating.com
The registration process is straightforward and quick. It will probably take you 2 minutes. You can always finish building your profile later. For you to have a successful registration process, you need to follow these steps:
At the start of the registration process, you are asked to provide details of your first name, a credible email address, a password (that you will use every time you are logging in to the site), your age, sex, and location.
This is the point where you provide information about yourself. Some of the information also includes answering questions about your hobbies and personalities. This stage requires you to be very accurate and precise, as it will help you find someone that truly relates to you.
Decide on the kind of match you would like.
Here, you define the kind of Asian men and women that you would like to date. This may include appearance, religious views, Asian background languages, and basic information about them.
This step is optional, but having at least one profile picture will increase your chances of attracting the person you are looking for. After submitting your photo, the reviewing process begins and can last for 12 hours, after which it will be approved.
This is also optional, but it is highly recommended as your profile will have a 'verified' comment under it, and this will help people know that you are not a catfish. For the verification, you will need to upload a government-approved document such as a passport or driver's license.
AsianDating app in our review - mobile dating experience
A mobile app is accessible for download from the Google play store for Android users. The features in the mobile app are quite similar to the ones offered on the website. The mobile app allows all free users to send hearts or interests. You can also create, edit and update your profile and upload new photos from the app.
A member's search and match suggestions are arranged in the form of a linear layout. The drawback of this app is that the suggestions do not automatically refresh or update. The app's match suggestions renew rarely.
Design and usability of the platform
AsianDating offers an amicable user interface. The design layout features tabs that are well organized and easy to explore. This makes it simple to manoeuvre around, whether you are a new or an old user.
The search filters are also easily accessible from the searches and matches page. The search button also allows you to filter your search to your preference.
You can forward a message simply by clicking the mini envelope feature located beside or under each member's photo in the profile. The site does not offer video chat features; it only has text chats.
The website's overall design is neat and appealing, while the usability is very customer-friendly and encouraging.
AsianDating viewing & communication features.
If you want to communicate effectively in AsianDating, you need to upgrade to a premium membership since the free membership has limited communication options. Free users can only send interests to the people they like or add the members that they find interesting to their favourite's list.
Platinum members have the choice to upload a recorded video, other than just photos, to help them stand out. The instant messenger feature is also available to Gold and Platinum members.
You can also create a block or ignore list that prevents people you do not want to contact you. You can also easily report abuse or fake users.
You may also deactivate your profile and membership at any given time.
Interesting to know
'Cupid tags' are a feature available to tag yourself with keywords that describe your interests or personality. They make it easier to find someone who has something common to what you have; in other words, you share something in common.
Free and fee-based services at AsianDating
Creating an account with AsianDating.com is always free. However, it has three main types of membership offers that are available. There is the free standard membership, then the gold and platinum that are offered at a fee.
For the standard membership:
it is free; you do not have to pay for the services. 
You will enjoy some of the basic functionalities as you browse through the site, such as:
The services here are offered at a fee. You, however, enjoy better benefits such as:
For the Platinum membership:
The services here are also offered at a fee. Just as in gold membership, you also get to enjoy even better benefits such as:
Costs of premium memberships in an overview
What payment options does AsianDating accept?
AsianDating offers the following payment methods:
Some of the offered payment options are not available in all countries; you, therefore, need to confirm the availability before making the payment.
Your membership renews automatically, but you can always cancel your subscription or opt-out of the auto-renewal at any given time.
If you are using third-party payment services, you must accept and abide by the terms of use for those payment services.
Is AsianDating a real dating site?
The site has badges of verification across their web sites that prove that the site is legitimate. The site had very detailed terms of use and privacy policies that you need to read and understand.
Did you know that the site has report abuse buttons that are available across their website in the event where you want to report any suspicious user or activity?
The block user button is also available to block someone who is being offensive.
Anti-scam policy at AsianDating in our check
Suppose someone tries to scam you, you can always raise the alarm to the customer service chats found on each member's profile.
With the security features it has, you are sure that all the profiles that you interact with are authentic. However, the site has the jurisdiction to discontinue the accounts of suspicious users indelibly.
Conclusion: Is AsianDating.com legit?
AsianDating.com is most certainly a legit dating website. With over 15 years of activity and over 4.5 million members trusting the site, there is no doubt that it is legitimate.
The site is developed to give members a reliable platform for singles looking for Asian or Non-Asian partners to date worldwide.
The last update was performed on September 21, 2023.
You want to learn how to find an amazing Asian woman and have unforgetable international dating adventures but don't guess where to start. Don't worry, we can help! ☝️
Ask Krystyna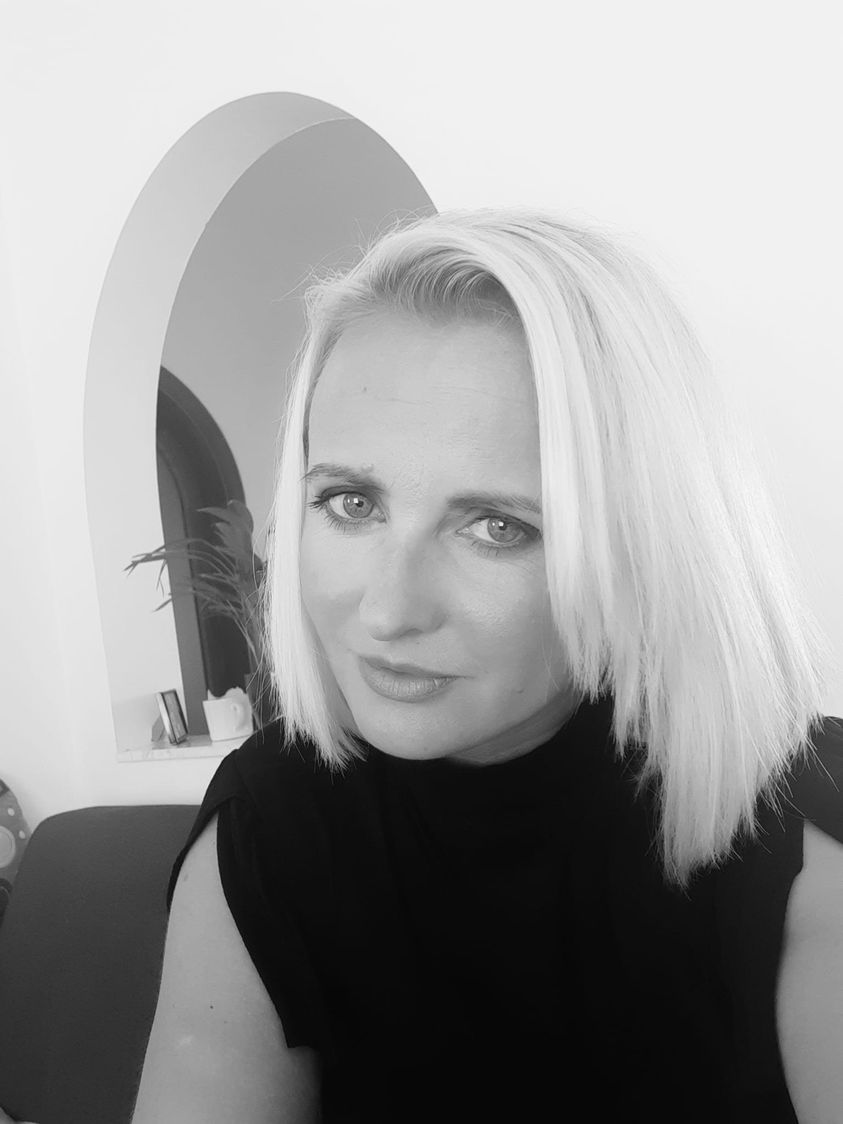 Hey there! 🙂 Krystyna here. Welcome to Asian Dating Journal!
Writing on International dating, romance scams and relationships so you don't have to feel alone on your Asian / foreign dating journey.
Krystyna is a dating blogger and coach that focuses on helping Western men to connect with foreign women. In her guides, she speaks from her own experiences and gives field-tested tips & hacks.
Need dating coaching? Check here: www.krioda.com