When looking for your Asian true love, you may feel puzzled about where to search. After all, you haven't met your soulmate in the area you live or places you've traveled to. 
So you turn to the online world of dating. Maybe you know a friend who's had success with finding their lover through an online dating site. While you can try out an international dating site, there are benefits to using a site where only Asian single ladies hang out.    
Is AsianDate one of these sites, or should you go ahead and sign up? Let's find out with this detailed review. 
Reasons Why You Can Trust Krystyna
AsianDate - The Summary About the Service
AsianDate is an online dating service where you can find, chat, and connect with Asian ladies. They may live in Asia, or they may be from Asian descent and live all over the globe. 
The company states on the About Us page that they are "the leading dating service" to connect you with Asian ladies, and they have more than 15 years of experience in the biz. With their network of more than 1,000 dating agencies, they help connect Western men with the Asian lady love of their life. 
Operator not recommended / blacklisted
After taking a closer look at all the features, external customer reviews, reputation and costs of this dating site, we came to conclusion that the operator does not offer untrustworthy services. It's unlikely you'll find any real dates here.
AsianDate is operated via SOL Networks Limited, which is situated in Sliema, Malta. 
According to webrate.org, AsianDate.com gets around 2,600 unique visitors per day, and most of their visitors (16.9%) are from the United States, while 13.5% are from China. 
AsianDate is also rated as a suspicious domain because their website security certificate is currently expired (at the time of writing) and is also not self-signed. This casts doubt on how safe the dating service is, despite the fact that the company claims that your safety is protected.  
How do you set up your profile at AsianDate?
To sign up at AsianDate, visit their homepage. Right at the top is a "join the secure & easy way" info box. 
You can opt to sign in via your Google account, or you can create an account by filling in "I'm a [man seeking a woman] or [women seeking a man]," your name, email address, and password. 
Then click on the green "Find Your Matches" button, and your account is created after you've verified your email address. 
The next step isn't setting up your profile (as is customary with most other online dating services). Instead, you see a dashboard with some love matches, and you can opt to "Start Live Chat" or "Start Cam Share." 
It isn't compulsory to complete your profile. If you do want to fill in your profile, upload a profile image, enter info about your character, interests, and anything else to make you look more attractive to prospective partners. You can also include information about the type of Asian lady you are looking for. 
Over 27% of members on the dating site are there to boost their self-esteem
41% of members are already dating
Over 47% of people have already met a romantic partner over the web
On AsianDate, your inbox will be spammed with messages even if you haven't uploaded a photo or filled in any other information about yourself. This is a sign that bots are at work and that there are many (if not all) fake profiles on AsianDate.com.
The company does state on its homepage that they verify each of the ladies' profiles on their site, but this is dubious considering flooded inboxes from so-called interested Asians when they don't even know anything about you. 
Would you just randomly message women on a dating site without knowing anything about them or what they look like? (Exactly. You wouldn't. ) 
Does AsianDate Have a Mobile App?
AsianDate has a mobile app for Android users. 
You can download the AsianDate app from the Google Play Store. The app is user-friendly, and features pretty much the same dating services as the website does. 
The only pro is that you can communicate faster with your Asian lady love because of the messaging feature at the bottom of every profile you admire.    
User Quality in Our Check (The profiles look fake and not real)
When looking at the ladies' profiles on AsianDate, they are quite detailed with lots of information about the ladies. Most of the photo galleries are also fully uploaded with photos, and some even have videos – which you need to pay to access. 
The photos look fake, however, and there are no candid photos of the ladies. This makes me really wonder whether these profiles are actually real. 
Allegedly, AsianDate received a lawsuit in 2015. The claimants accused the company of stealing photos of women that were used as profile photos on the dating platform without consent.  
Usability and Interface of the Platform
AsianDate.com is user-friendly. The site has a modern design that looks similar to most other dating sites, so you'll be able to find your way without needing a tech degree. 
The dashboard is your control center. You can read and reply to new emails, see how many members are online at a given time, view your contact list, make a call, send virtual gifts, see delivered orders, and access the help center. 
You can also see matches and easily start up a conversation if you like what you see.  
Free and Fee-Based Services at AsianDate.com Compared
You can access the following on AsianDate.com for free: 
If you want to access other services, you'll need to pay. But here's what paying unlocks: 
The AsianDate Costs in an Overview
AsianDate works on a credit system so you can buy the amount of credits you need instead of paying a monthly membership. But you are required to buy X number of credits per month, so you'll pay a monthly (credits) fee unless you cancel your subscription. 
So how much do the credits cost? 
While the 600 credit bundle looks great, it's actually the most expensive option.
If you want to live chat with your lovely lady, it'll cost you 1 credit per minute. Cam Sharing is 6 credits per minute, while a letter costs 10 credits.
Buying virtual gifts is 15 credits, sending flowers to your lady love is 12 credits, and sending jewelry is 869 credits.  
For every transaction on your credit card, expect to pay a 2-3% foreign transaction fee. 
Customer Reviews of AsianDate at TrustPilot & SiteJabber
Real reviews from AsianDate customers give you an indication whether this online dating service is a hit or miss. 
SiteJabber has a total of 943 reviews for AsianDate.com, and the dating platform has an overall rating of 4.06 stars. Service gets the most stars, while value and quality get 3 and 3.5 stars respectively.
568 customers gave AsianDate 5 stars, 155 gave the online dating site 4 stars, and 179 reviewers gave them 1 star. 
Positive reviews say "I am very grateful … I find my love here," "best place to meet Asian women," "excellent website and great functionality," and "amazing experience that is fun and exciting." 
On the other hand, the negative reviews tell another story. These reviewers share how AsianDate is a scam, how the members get hundreds of daily emails filled with gibberish English, how it's a waste of time (to even just search through the mails to find the few legit ones), how the phone numbers you do get for your supposed lady love are fake, and how the site is designed for males to spend their money (because the more you talk, the more it costs you).  
So what does TrustPilot say about AsianDate.com?
TrustPilot has 207 reviews on AsianDate.com with an average rating of 3.6 stars. The reviewers here seem to be pretty split up with 43% rating the dating service as excellent as 51% rating it as bad.  
Good reviews have headlines like "wonderful conversation," "very cool and fun," "amazing experience," and "really love the wide selection." 
Some of the negative headlines state "scam site," "even the smartest and cleverest crooks" (where the guy got 2 identical letters from 2 different ladies), "cannot delete account," and "they constantly nag you for money." 
While AsianDate replies to both positive and negative reviews on SiteJabber, they don't reply to negative reviews on TrustPilot. 
What Security Features Does AsianDate Have?
AsianDate has a few security features: 
To file a complaint if you feel that you've been scammed, you should get in touch with the AsianDate team. Your credits will be reimbursed once your claim has been verified. 
With regard to payment, AsianDate states it uses HTTPS servers and that the security of your connection is verified by GoDaddy. 
How Do I Delete My AsianDate Account?
AsianDate doesn't offer any information about how you can cancel your account, so I recommend reaching out to the customer support team to get your AsianDate account deleted. 
Our Verdict: AsianDate Cannot Be Recommended
Time for my verdict on the AsianDate online dating platform. 
It's a "can't be recommended" from me, and I suggest you give this Asian online dating service a wide miss. 
Reasons why I'm saying stay away from AsianDate.com: 
Review was last revised on May 24, 2023
You want to learn how to find an amazing Asian woman and have unforgetable international dating adventures but don't guess where to start. Don't worry, we can help! ☝️
Ask Krystyna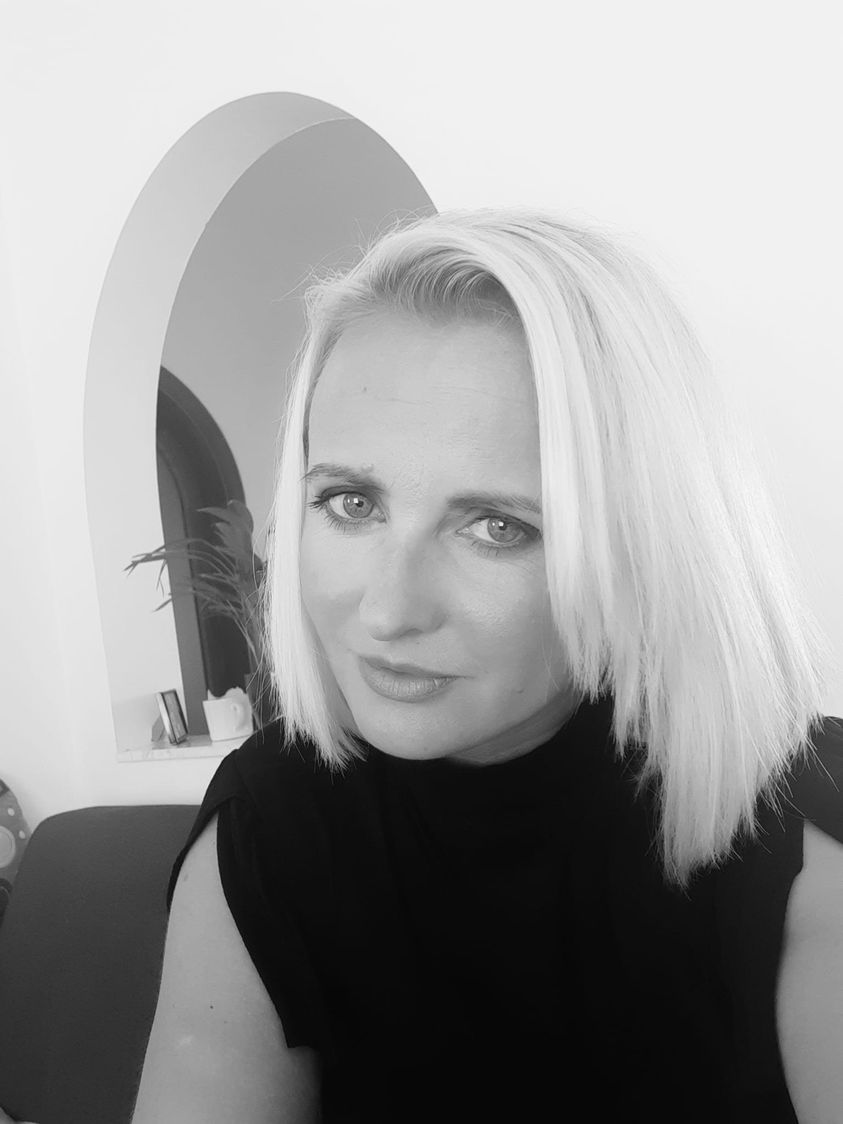 Hey there! 🙂 Krystyna here. Welcome to Asian Dating Journal!
Writing on International dating, romance scams and relationships so you don't have to feel alone on your Asian / foreign dating journey.
Krystyna is a dating blogger and coach that focuses on helping Western men to connect with foreign women. In her guides, she speaks from her own experiences and gives field-tested tips & hacks.
Need dating coaching? Check here: www.krioda.com