Dear readers,
scammers seem to be everywhere these days, trying to swindle everyone they can out of their hard-earned money. The dating world is rife with romance traps and dating scams.
After all, the scam artists think people who are looking for love are desperate, making them soft and easy targets.
Let's dive into the world of Asian dating scams.
Reasons Why You Can Trust Krystyna
What exactly is a dating scam?
A dating scam, online dating scam, romance scam, or romance fraud are all terms that mean the same thing.
A dating scam happens when a lonely or single heart gets tricked into parting with their money by a person they are dating. These days, the scammers aren't just people, they are companies like online dating platforms and services too.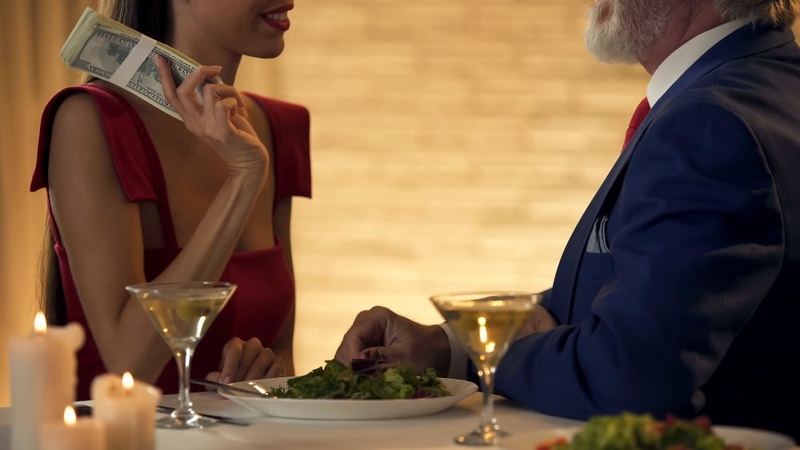 This makes it very tricky to spot a scam as new ways of tricking people pop up. For example, CryptoNews reports that numerous lonely Asians have been scammed by others posing as successful cryptocurrency traders. The victims are sent a link to fake crypto sites to make investments in bitcoin, ether, and other cryptos. 
Scam artists prey on their victim's emotions to get them to fall in love and trust the fakester.
With companies, they prey on a victim's feelings too and also their need for a service – like a translation company if their love interest doesn't speak the same language as them.
Facts and statistics of romance and dating scams
While horrifying, the world of romance and dating scams is intriguing. With all the knowledge we have freely available today, you'd think you are immune to falling for such a con.
But look at the dating scam statistics; they paint a different picture:
The relationship moves fast and, in hindsight, seemed too good to be true. 

The con artist asks for money. 

The scammer requests that you make payments in a specific way – often sending you (fake) links. 

The fakester doesn't keep their promises to you. 

The scammer's profile seems really, really, really good.
3 main types of Asian dating scams
There are many types of Asian dating scams that exist, from fake dating sites, photo scams, and intimate activity scams to code verification scams and malware scams.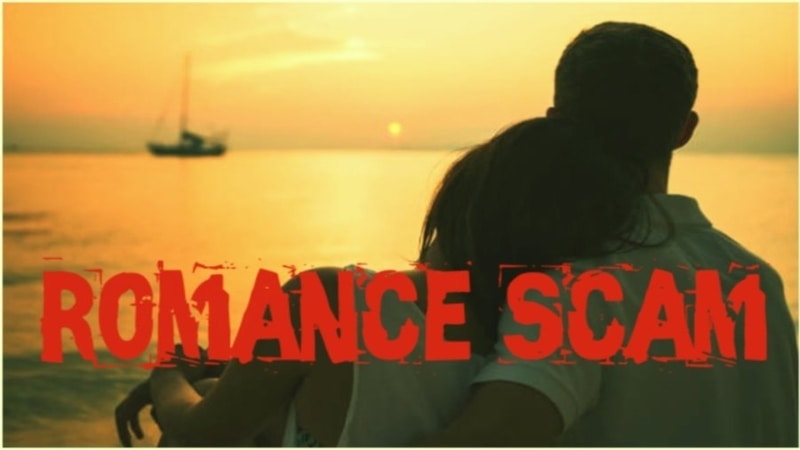 Here are the top 3 types of Asian dating scams you should be aware of:
The pay per letter scam is one of the worst dating scams because it's a company that's conning you. The Asian dating operator running the pay per letter scam isn't legit or doesn't work in an honest manner.
Sadly, there are various Asian dating platforms that work in a pay per letter way.
But what is "pay per letter," and how can you spot one of these scams?
Pay per letter (PPL) or paid chat dating platforms know that you need to pay for how you communicate with the lady of your dreams. This could also include the translation services needed to eliminate the language barrier that can wreck your relationship before it even started.
There are various scenarios for a PPL scam.
One scenario is that you get requests for payment for communication services from ladies as soon as you've signed up to a site. The company lets you know that you have to pay for every message, chat, photo, and letter – you can't share your personal contact information because all communication needs to go through this channel.
You haven't yet created your profile, but there are already women who are interested. How, right?
Well, exactly. And that's the red flag part of this scam.  
Fake Profiles & Asking for Money
A second type of romance scam popular among Asian dating sites is when scammers create fake profiles and request money.
The person creating the fake profile could be a man or a woman; that hardly matters. What matters is the amazing profile you see that looks perfect. The photos are beautiful, the language used in the info section is emotive, and the lady seems to match your interests. In essence, she – aka the con artist – is exactly who you've been looking for. Your true love.
But the whole thing is a set up. Except you don't know because the scammer is so skilled at preying on your emotions, making you fall in love with them, and getting you to hand over your trust. Before you even know it, you are catfished.
When your "soulmate" asks for money, you don't hesitate before sending some. If they ask you to send money via this or that link, you don't think twice. (Click the link. Send the money. And regret later, or so it seems.)
Before the scam artist asks you for money, they may also ask for personal information and risky photos. Anything is fair game to them, so don't be surprised if you are blackmailed into sending money – and large amounts. 
All of these elements fuel the "flames of love" and keep the man returning for more (by periodically chatting with him on the phone or sending him descriptions of "her" erotic fantasies).
So what's a pro-dater? Hint: it isn't someone who's so experienced with dating that they are a pro.
In fact, a professional dater is a real person who often uses their real information. They are interested in you – not for your looks or because they want to love you and spend the rest of their life with you. Rather, these pro-daters are interested in your money and what it can buy them.
After setting up the relationship – getting you to fall for them and trust them – they ask that you two meet in real person.
Once you've met they'll ask for money, and then continue to harass you and milk you for more money. Only it may not feel like harassment because you like or love this person and want to be there for them and help them. The pro-dating scammer is merely taking advantage of this.
The other version is that they don't outright ask for money when you meet up. Rather, you need to come to their country or another destination and pay for the whole trip. Except, everything in the trip is super luxurious and pricey.
The pro-dater may also have other people in on the scam, like the taxi driver who picks you up from the airport (and you pay more than you would have if you got into another taxi).
Even after meeting face to face, they'll want expensive gifts or to meet up again.
These pro-daters use any means necessary to get what they want. And sex is just a means to an end for them.
What to do if you got scammed online?
If you've been scammed online, chances are your feelings are hurt worse in this moment than your feelings about your financial losses. And that's perfectly okay.
You invested time, effort, and yourself into a relationship – or what you perceived to be a real relationship – only to find that it was all fake. Every lovey-dovey word, every spark of attention, and every smidge of contact and flattery was there with the horrible purpose of dragging you into a web of lies.
But that's in the past. You can only look ahead and be more careful next time. 
If you've been the victim of an online dating scam (or know of someone who has), here are the steps to follow:
About the editor: Krystyna has published over 500 articles related to international dating in English and German. In her regularly updated blog posts, Krystyna shows a good eye for online dating topics, romance scams and cross-cultural relationships.
As the leading International Dating Expert and Dating Coach Krystyna is involved in a wide variety of different areas, such as personal dating coaching, online dating and matchmaking.
Need dating coaching? Check here: www.krioda.com
Meeting & Dating Asian Bride