Looking for your Asian match? Have you tried the best Asian dating apps?
There are a lot of dating platforms these days. Too many choices makes any person indecisive; plus, paying all the membership fees also adds up. Sounds like too much trouble to find your one true Asian love, right?
Well, exactly. And that's why you want to go to (one of) the top 3 Asian dating apps where you can meet your match, while knowing the sites are legitimate and you don't have to look to sell your kidney, liver, and heart to find love. 
Reasons Why You Can Trust Krystyna
TOP 3 Dating Sites to Meet and Date Asian Singles Online
I bet you are ready to see what the top 3 Asian dating sites are, so I won't keep you any longer.  
Top Services from AsianDating.com
AsianDating.com offers a few services for free. You can sign up, create your profile, browse and search, be matched, and respond to messages, provided they are from a premium member.
If you want access to other features like increased visibility of your profile on the search results, live chat, and no ads, then you can either pay US$29.98 per month for a Gold membership or US$34.99 per month for a Platinum Membership.  
What We Like About AsianDating.com
Top Services from ChristianFilipina.com
On ChristianFilipina.com, you can do the following at no cost: sign up, create your profile, send a limited number of winks to Asian ladies you like, browse and search, and reply to messages.
If you want to do more on the dating site, like sending an unlimited amount of winks, live video chatting to get to know your soulmate, and more, then you should sign up for a Gold, Platinum, or Unlimited package.
Gold package – US$97 in total for a 3-month subscription 
Platinum package – US$792 in total for a yearly subscription 
Unlimited package – US$1,576 in total for a lifetime membership 
What We Like About ChristianFilipina.com
Cherry Blossoms Dating has been in the dating business for nearly half a century (50 years!). They started as a pen pal publication, and now have 500,000+ monthly visitors on their online dating site (read our dating review: Blossoms.com Review 2022: Worth your money?).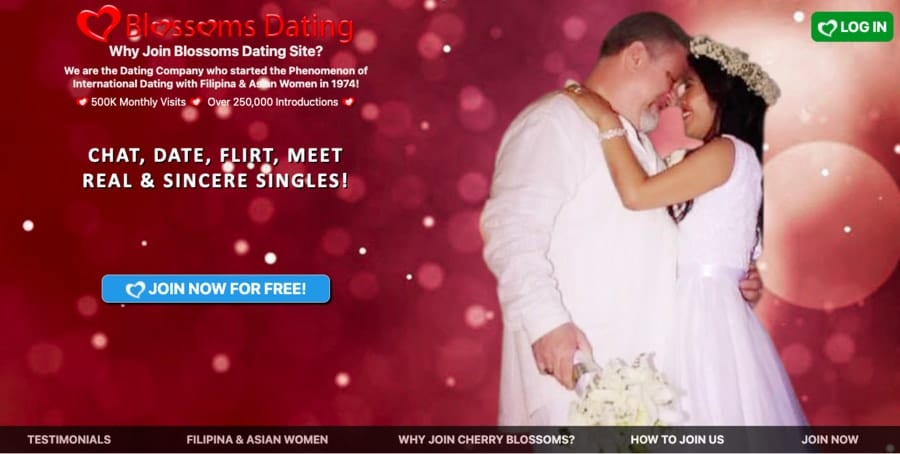 Top Services from CherryBlossoms.com
There are quite a lot of features you can access for free on CherryBlossoms.com (or Blossoms.com). These are registering and creating a profile, uploading a max of 12 photos, searching and browsing, sending and receiving smiles, viewing complete profiles, getting personalized matches, and adding profiles to a Favorites list.
If you want to see who the newest members are, contact your soulmate via private chat, get full access to the email feature, and more, then you need to sign up. The Full Use Membership is US$29.95 per month.
There are monthly discount rates if you sign up for:
What We Like About CherryBlossoms.com
How to Find the Best Asian Dating App?
Finding the best Asian dating apps starts with research. You can either sign up to various apps and try them out – but who honestly has time for that?
Or you can read honest reviews of the best dating apps and platforms, and then go from there.  
When reading online dating app reviews, make sure you are reading reviews from honest sources. And you also want to keep in mind what you are looking for in a dating app. 
For example, if you are a Christian and looking to find a soulmate who has the same values and beliefs as you do, then a site like ChristianFilipina.com is a good dating platform. 
But if you are looking for a site where compatibility is color-coded (red or green profiles), or where you can choose geographical location matching, then a site like Asian Dating.com may be better.
How Do We Recommend the Best Asian Dating Apps to Our Readers
So why trust me and my recommendations of the best online dating apps for Asians? 
One, I'm a reputed international dating blogger, author, and coach. Two, I've written lots of articles on dating apps, relationships, and dating on my blogs, social media accounts, and Quora. I've also been featured in many publications. 
Three, I test every site that I recommend or blacklist (and I'm not scared of blacklisting sites I feel shouldn't be recommended to my readers).
Here are the factors I look at when testing out an online dating platform and app: 
Reputation and External Reviews
I generally look at the site's reputation and their external reviews on unaffiliated sites like Trustpilot to see what real users are saying. If the dating service has an app, then I can also see what reviews are left on the Google Play Store and App Store about the functionality and the dating service as a whole.  
It's all good and well to look at the reviews the online dating company publishes on their site, but of course, they are going to choose only the best reviews to put the dating service in a good light. And you never know if those reviews are real – written by a member of the online dating site or written by a copywriter.
Next, I look at how usable the service is and what the design is like. 
Do I need a degree in "how to use a computer and websites" to figure out where and how to sign up and connect with love interests? 
Or, can I simply go to the site and everything is intuitive and user-friendly?  
I want easy because I know online dating service users don't want to waste time trying to figure stuff out and be frustrated.
No online dating app offers exactly the same services. So I look at what services each site I recommend (or blacklist) offers, and how valuable these services are. 
I also look at how much you have to pay when you sign up. Most sites offer some services – like signing up, setting up your profile, and browsing – for free, while others require departing from your hard-earned money to access anything on the site. 
That's cool. Not everything in life is free, but you don't want to pay, for example, US$50 per month just to be able to communicate to the love of your life on dating service X while you can pay US$30 per month for dating service Y and get translation services, gift services, and more in addition to be able to communicate with your Asian love.   
You want the profiles to be detailed. This way, you can get to know a little about the person (other than just judging the profile photo to be "hot or not"), and then make an informed decision about whether this could be a good match.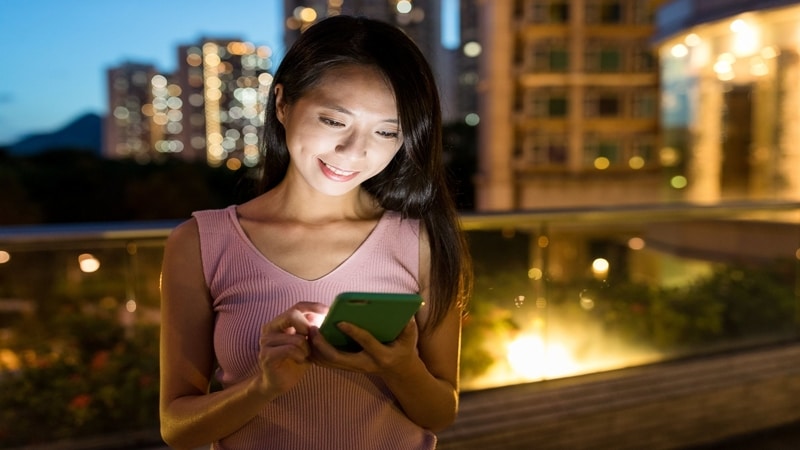 If all the profile photos on the dating service look too glam-worthy, then you should know something is up. You should want to see the ladies in their natural environments and as they are (with make-up on is fine, but you want photos that aren't photoshopped to the point of perfection).
Plus, if you like someone who has such a filtered and photoshopped profile, you are probably in for the fright of your life when you meet them for real. (Just something to think about.)    
Safety and Anti-Scam Policy
Safety is something to always keep in mind, especially these days with more and more people falling prey to online romance scams. 
I make sure the sites I recommend are legitimate websites (and most of the dating services have been in the industry for years, if not decades). I also want to see what the site's anti-scam policy is, whether they vet the ladies who sign up, and if you can easily report fake profiles.  
Putting It Together: Learn About Asian Dating Services and Get Started Today
You must be beyond ready to get out there and find your Asian true love. So see which of these sites, their services, and costs matches your needs, and go register.
Remember to create a date-worthy profile, be you (you want your soulmate to love you for you, right?), and beware of romance scammers. 
Unfortunately, the best of scammers get into even the most secure sites so don't share personal information like your bank account numbers, social security or government-issued ID number, and address with just any and every woman.  
Content was last revised on March 31, 2022
Hey there! 🙂 Krystyna here. Welcome to Asian Dating Journal!
Writing on International dating, romance scams and relationships so you don't have to feel alone on your Asian / foreign dating journey.
Krystyna is a dating blogger and coach that focuses on helping Western men to connect with foreign women. This blog also offers free tips and advice to help you to find your Asian match and build meaningful relationships. Learn about Krystyna HERE.
Need dating coaching? Check here: www.krioda.com
Meeting & Dating Asian Bride