Online dating is a difficult way of establishing a romantic relationship, and becomes even more difficult if you're looking to date an Asian man or lady because of the language hindrance, ethnic backgrounds and conflicting interests. As a result, there are multiple Asian dating apps that have explicitly developed features to overcome this challenge, and bridge the gap between romance and communication.
Some dating apps are more popular than others, and in this article, you will find some of the popular Asian dating apps in 2021 that would be suitable for your dating requirements.
What is the #1 dating app in Asia?
If you are an explorative foreign man who is seeking to connect with Asian ladies, the best Asian dating app that will enable you achieve exactly that is FilipinoCupid. The dating app has played a key role in linking up thousands of single Filipino ladies with their matches across the globe. It has a membership population of over 3.5 million users. The app can be conveniently downloaded for free from App Store and Google Play Store.
The app has a pleasant user-interface, and provides its users with exciting features such as: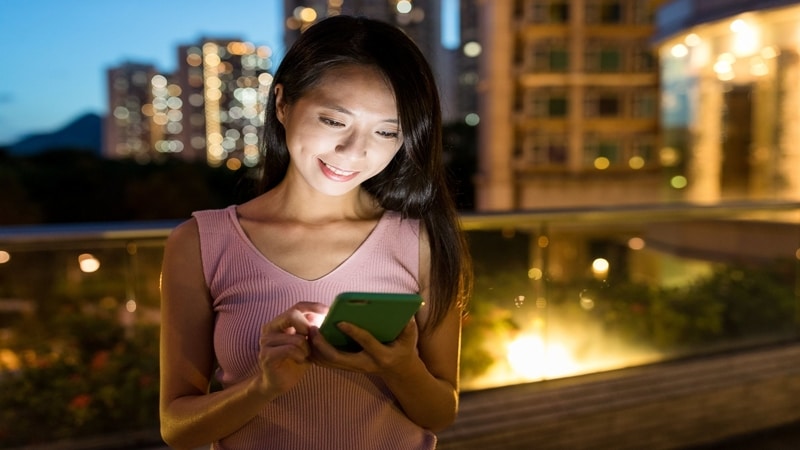 FilipinoCupid app under the Cupid Media Network, and is arguably the best dating app in Asia to assist you in hooking up with your perfect Filipino single lady. Being under the CupidMedia umbrella, if you're a man, you can rest assured that you will meet lots of Asian beauties on this network.
What is the safest Asian dating app?
There are plenty of safe Asian dating apps to choose from. The safest dating app is the ChinaLoveCupid app. ChinaLoveCupid is a dating app whose objective is to match Chinese single ladies with potential matches from all parts of the globe. More so, they provide their local Chinese singles a platform to seek love from overseas. It is also a subsidiary company of CupidMedia Network, and prides itself in offering its customers a safe app that accepts members from all countries.
What makes ChinaLoveCupid a safe dating app, is the fact that all their members undergo a thorough verification process to verify their information, and automatically eliminate fake accounts in a short time. The dating company has a group of experts who check the authenticity of user accounts with an aim of weeding out bogus profiles and scams. They also use advanced technology features to enhance stringent user-safety measures.
Which Asian dating app is best for serious relationships?
It is not a guarantee that the lady you find on a dating app will be interested in a long-term relationship. A good portion of them is just looking for adventure, fun and pleasure. However, ThaiCupid is a dating app that allows men from every corner of the world to establish a serious relationship with exotic Thailand beauties.
Interesting to Know
Most of the Thai ladies on the site are feminine and mature who are looking for romantic relationships with an aim of leading to marriage and having kids. Their ladies are verified by the dating agency to make sure that the ladies have pure intentions.
Furthermore, the dating agency regularly checks the profiles on their app to make sure they are updated, and none of the single ladies got married. Therefore, when approaching a lady on ThaiCupid app, there is a very high chance that she is single and looking for serious love.
Top 3 most popular Asian dating apps
Over the last few decades, Asian dating apps have popped up to offer their Asian singles an opportunity to have romantic relationships with non-Asians spouses from across the entire world. Some Asian dating sites are more popular than others. People prefer specific dating sites because they provide them with something different than other sites. Here are some of the most popular Asian dating sites in 2021.
The AsiaMe app is a popular Asian dating platform that has connected many singles across the world. The most interesting aspect about this app is that it has a date request features that allows a user to invite the lady of his choice to a real and physical date.
If the lady fails to show up, the user is refunded his money.
The AsiaMe app provides all the services and special features to facilitate exciting communication between people who are interested in each other. They include live chat, calling, sending gifts and flowers, and cam sharing. Members on the dating app also communicate using phone services such as instant messaging, email, love calls, and express mail forwarding.
Majority of its features are premium, and require money to purchase them. Their major setback is the mode of payment, as they only accept credit cards to pay for premium subscriptions.
The AsianDating app is among the pioneer dating agencies, and has been in the dating market long enough to become a leading and trusted dating agency. They have a high number of people on the site (roughly 2.5 million users).
AsianDating.com app is not limited to only Asians, and you can always find Western people that are single on the site. Joining the app is free, as well as reviewing your potential female matches.
With the AsianDating app, user members take their online dating activities wherever they go: thus, they do not miss a single moment. More so, the app has a multilingual user interface, which means that the members can choose the language that they are most conversant with. Asiandating.com has an extremely easy-to-use interface, with a modern colour scheme.
As mentioned above, ThaiCupid.com app is a popular dating app, and most of its members are there looking for serious relationships. ThaiCupid.com is under the CupidMedia Network, and has hundreds of thousands of beautiful exotic Thai women.
Thai ladies are naturally pretty, and you can access them by using this platform.
The ThaiCupid app utilizes Cupid Tags. Cupid tags are special features that allow members to put tags that display your best personality traits. When another member searches for such tags, your profile automatically pops up. There is a block list, that allows you to block people that you don't want to hear from. Always select users that have the verification badge. In turn, we advise that you upload your identification papers to reinforce your authenticity.
It is most people's objective in life to seek lasting happiness, and this is achieved by bonding with their ideal soulmates and ideal partners. The advantage with romantic relationships is that it is a universally recognized language that people can understand regardless of their language barriers. Dating an Asian lady could prove to be time-consuming due to the language hindrance, but it is totally worth it because Asian ladies are fun and outgoing.
There are dating apps that are superior in terms of functionality, pricing structure, advanced features, membership base among others. Find one that suits you and go for the lady that catches your eye.
About the editor: Krystyna has published over 500 articles related to international dating in English and German. In her regularly updated blog posts, Krystyna shows a good eye for online dating topics, romance scams and cross-cultural relationships.
As the leading International Dating Expert and Dating Coach Krystyna is involved in a wide variety of different areas, such as personal dating coaching, online dating and matchmaking.
Need dating coaching? Check here: www.krioda.com
Meeting & Dating Asian Bride