Are you looking for your one true Asian love? You may have considered signing up to online dating platforms because you've heard it's the best way to find and meet your soulmate.
You won't be completely wrong. In this day and age, dating online (compared to traditional dating) just seems to be the way to go.
But! And that's a big but. How do you know you can trust the online dating site? How do you know there aren't tons of fake profiles with scammers ready to steal your identity and money, while easily playing with your feelings?
That's why you are here, right?
As a relationship expert, I value safety, legitimacy, and making sure my readers can embark on dating success. I've dived deep into AsiaMe.com – a site you should stay away from, and here's why.  
Reasons Why You Can Trust Krystyna
According to the AsiaMe site, they've been in business since 1998. AsiaMe.com is actually a merge of two dating sites: iDateAsia and ChnLove. These two platforms merged so there's more Asian singles, and thus a bigger selection, on one site.
Operator not recommended / blacklisted
After taking a closer look at all the features, external customer reviews, reputation and costs of this dating site, we came to conclusion that the operator does not offer untrustworthy services. It's unlikely you'll find any real dates here.
AsiaMe.com wants to help single people all over the world find their ideal Asian partner and build a lasting and successful relationship. Men from any nationality can join the site, but only women who are from an Asian descent can sign up.
The site is available in English and French.
How to Register at AsiaMe.com
Signing up at AsiaMe.com is easy and quick since you only need to fill in basic information, like your name, gender, email address, location, and birthday. Then you need to agree to AsiaMe.com's T&Cs.
Thereafter, you will receive a verification email – this ensures you are a legitimate person and now a member of the site. Click on the verification link to complete the sign-up process. 
You'll be asked to fill in a match preference form. Expect to answer questions related to your ideal match's education level, ideal age, hobbies, and so on. Fill in this form as thoroughly as you can. For example, think about whether you want your soulmate to have kids or not, and ensure you state your preference to get the most out of the matchmaking feature.
If you complete the whole registration process, you can get free giveaways from AsiaMe.com.
What Services Are Offered at AsiaMe?
AsiaMe offers quite a variety of services:
AsiaMe.com offers a few free services:
If you want to connect with potential love interests and unlock other features, you need to sign up for the Premium membership.
AsiaMe.com's Premium membership gives you access to:
So how much does the Premium membership on AsiaMe cost? (I bet you are dying to know.)
The membership works on a credit system, and with X number of credits, you can do Y.
You can buy a minimum of 2 credits for US$3.99, which works out to US$2.00 per credit.
Then there's the option to buy 16 credits for a total of US$96.00, which is US$6.00 per credit, and a max bundle of 100 credits for US$399.00 in total (working out to US$3.99 per credit).
On top of buying credits, you also need to pay a membership fee.
There are specials on the site that with the first order offer of buying a credit bundle, you get 1 month of Premium membership for free. You also get 5 first emails, 20 minutes of chat, and access to all profile photos with this offer.
Renewing your Premium membership costs US$9.99 per month, and you need to buy credits to access the Premium services.
Design and Usability in Our Check
Let's look at app support first since many people want to date while on-the-go. It is surely easier to keep in touch with your new love on your phone than it is to be stuck behind your PC all day and night.
AsiaMe has mobile apps for Android and iOS smart devices, so you can download the universal Qpid Network-run app called Qpid Network: International Dating App. The app is free to download, and it's easy to switch from one Qpid Network dating site like AsiaMe to another.
The app is functional and easy to use. All the features and services you get on the website are available on the app so you won't feel like you are missing out.
The only con is that the site isn't available in every country.
Now for the AsiaMe.com website. 
Like the app, the AsiaMe dating platform is also user-friendly. However, the site is sometimes slow to load.
The profile quality on AsiaMe.com depends on what you expect to see in a love match's profile. But in comparison to other dating websites, the AsiaMe profiles aren't very detailed.
It's pretty much all simple and basic, and that's it. In a profile, you see some information about the person, their hobbies, and preferences.
There is space for a bit more detail about yourself, but writing something there is optional. Instead of writing in the space, you can choose the best-matching tags to describe you and/or make use of the auto-write feature that uses the tags you selected.
You can't change any of the info you had to provide when you signed up, but all the other information in a profile can be edited. Your profile is also linked to all the Qpid Network sites, so your profile appears on AsiaMe's sister sites too.
You can see the profile photos, and most of these are high-quality images. 
What Payment Options Do AsiaMe Accept?
AsiaMe accepts debit and credit card payments from Visa, MasterCard, Discover, and American Express.
To get in touch with customer support, you can click on the Contact Us button on AsiaMe's website.
There are FAQs you can check out to see if those will help you with your query, and if not, you can fill out the feedback form.
Log in first if you are an AsiaMe member, and then fill in the form. The purpose of this is so AsiaMe.com knows that you are a legit member of their site (and this way, they can easily identify if you are a Premium member so you can get priority support).
When you've typed your message and done the verification code, click Submit.
The other customer support option for AsiaMe is to use the Live Chat Help feature where you get live support. The team isn't always available online, so in that case, it's best to submit a ticket or fill out the feedback form. 
Did you know?
If you are a foreigner from, let's say, the U.S. and you are interested in dating Asian women, the AsiaMe platform suits you best since there are only women from Asia. Men cannot enroll on the site. Also, women outside Asia cannot sign up on the dating site.
External Reviews in Our Test (Trustpilot/Sitejabber)
To finalize our AsiaMe.com test, we looked at reviews from real users on Trustpilot and Sitejabber.
On Sitejabber, AsiaMe has a total of 186 reviews and an overall rating of 2.7 stars. So users are quite on the fence with this online dating platform: about half the users are happy with AsiaMe and the other half aren't.
This is evident with the fact that 110 of the reviews are rated 3 stars, with only 4 votes for 5 stars and 21 for 4 stars. There are 5 votes for 2 stars and 45 for 1 star, indicating the majority of users are dissatisfied.  
Sitejabber states that most AsiaMe users are unhappy with their purchases, with headlines of the reviews reading "feels like a scam," "too many pop-ups!" "nothing more than a money grab," "worst I've ever seen," and "robot chats pretending to be humans."
The overall rating on Trustpilot is marginally better with a total of 159 reviews and rating of 3.6.
The majority of reviewers (40%) on Trustpilot rated AsiaMe as Great, compared to the 16% that rated it as Excellent, the 19% that rated it as Average, and 23% that rated it as bad.
Bad review headlines read "you will never communicate off site," "searching doesn't work smooth," and "this is a money pit."
Our Review Verdict: Not Recommended Due to Fake Profiles, Fake Chats, and High Pricing
Considering all the information, my final verdict is that I won't recommend AsiaMe.com for three simple reasons:
While there are AsiaMe.com users that say they've found love on the site, why take a chance when there are better dating platforms out there, and ones that offer more services at more affordable prices too? 
Review was last revised on May 24, 2023
You want to learn how to find an amazing Asian woman and have unforgetable international dating adventures but don't guess where to start. Don't worry, we can help! ☝️
Ask Krystyna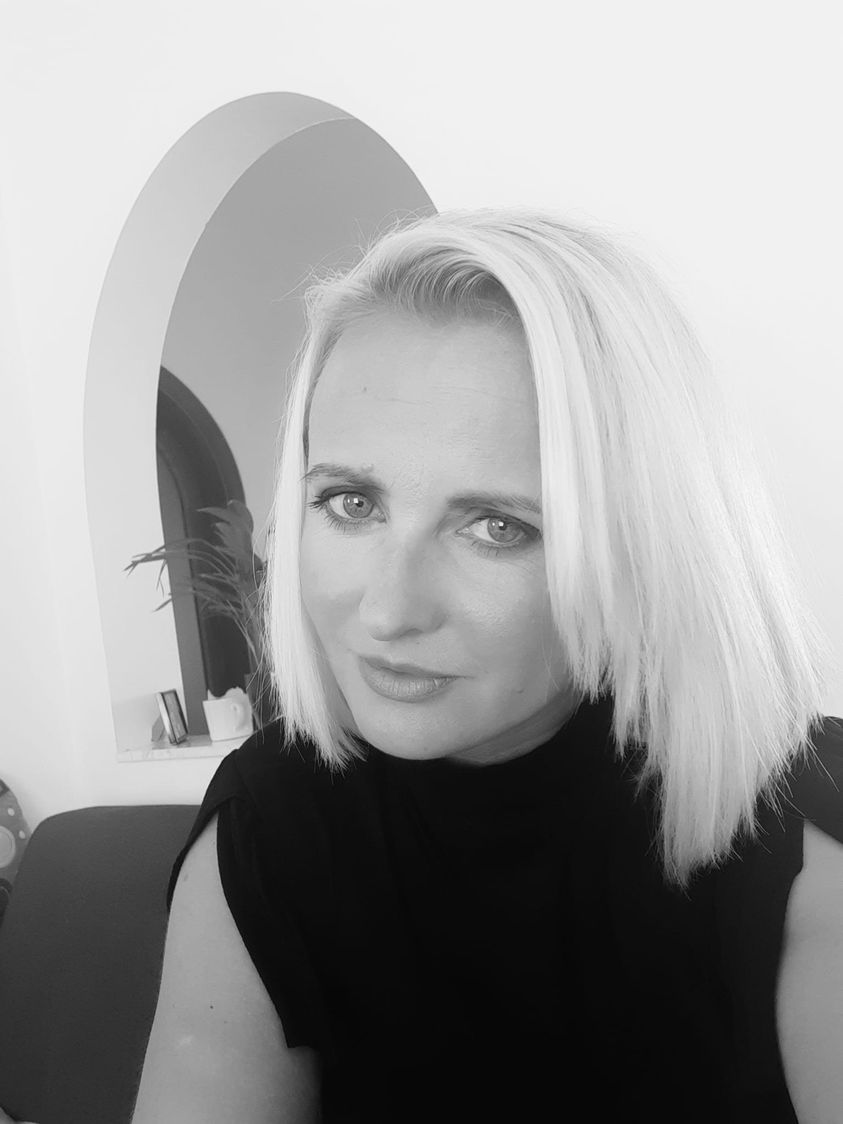 Hey there! 🙂 Krystyna here. Welcome to Asian Dating Journal!
Writing on International dating, romance scams and relationships so you don't have to feel alone on your Asian / foreign dating journey.
Krystyna is a dating blogger and coach that focuses on helping Western men to connect with foreign women. In her guides, she speaks from her own experiences and gives field-tested tips & hacks.
Need dating coaching? Check here: www.krioda.com