Are you looking for a legit Asian dating platform? Then this guide is for you. AsiaFriendFinder is among the largest online dating sites you can use to meet a single Asian man and woman worldwide.
In this guide, I will explore AsiaFriendFinder more to help you understand this online dating platform in detail. When you use this platform, expect to enjoy some engaging as well as vital benefits and demerits.
This review looks at the pros and cons, services, safety, costs, registration, and other vital information everyone should understand about AsiaFriendFinder.com.
Reasons Why You Can Trust Krystyna
AsiaFriendFinder Review - The Introduction
AsiaFriendFinder is an international online dating site owned by FriendFinder Networks inc. This company has its headquarters in 220 Humboldt, CT, California.
The company is among the largest online dating sites of our time, and it has been around since 1998. Further, the company primarily deals with online dating, entertainment, and other social network functions.
On this platform, you meet up with Asian singles who are ready to mingle. It boasts having over seven million active members who mostly come from China, Canada, Hong Kong, Taiwan, and the United States. The site uses both simplified and convectional Chinese and English interfaces.
This dating platform consolidates single Asians together in an environment that allows them to express themselves through chat. As a result, you quickly meet with serious singles looking for long-term relationships and casual dating when you use this dating tool.
How good is the AsiaFriendFinder profile quality & authenticity?
AsiaFriendFinder is an online dating platform that helps users express their personalities, create new friends, and avoid scammers. When you register in AsiaFriendFinder, be ready to verify your new account through your email address account.
Besides, having a good profile quality is vital to any successful online dating platform. And AsiaFriendFinder is not exceptional. As a result, members can upload their photos and fill out their profiles with ease.
After you complete your registration process, AsiaFriendFinder monitors your profiles before it verifies them. That is why before your profile is authenticated, you cannot participate in any group chats. This process ensures new members are visible and those using authentic profiles are more than fake ones.
Furthermore, if you are contemplating signing up on AsiaFriendFinder, you may be wondering who uses this app and probably the user base. Below are the statistics of AsiaFriendFinder users, their average age, gender percentage, user activity, and how many registrations come every week.
AsiaFriendFinder has a large number of active members who are looking for a long term relationship. A majority of these users are single in their mind 20 twenties or twenty-five years and above.
The gender distribution and percentage are pretty good. The majority of the users are women from China. Nonetheless, on this platform, women are 60% while men are 40 %.
With more than 7million active members, this dating platform experiences more than 400000 active users weekly.
How many registrations come every week?
Although there are no precise statistics about how many members this site registers weekly, with a population of over7 a million users since its inception. The estimated new member who signs up on this site is over 5000.
The registration process at AsiaFriendFinder
The process of registering to this online dating platform is simple. First, you are supposed to key in your biodata details such as email address, username, date of birth, and gender. The next page will request you fill in your religious affiliation, body type, race and education.
Lastly, you are required to write a 50 character write up describing yourself. However, this write up can be longer. If you complete filling in all the required details, you will access AsiaFriendFinder within 15 minutes.
After you complete your registration and your account passes authentication, it is interesting to know; you can change your profile as you wish. Also, you can adjust your account by adding or removing some information such as profile pictures and usernames.
Does AsiaFriendFinder have a mobile app?
Yes, it does. And it is good to note that many of its clients use their mobile to access this platform. As a result, this dating company offers a mobile app for only iOS users through the Friend Finder network.
Besides, mobile accessibility is one of the benefits that clients enjoy when they complete registration with AsiaFriendFinder. This platform offers two options for you. You can choose to use a downloadable app or their mobile adaptive website.
This application is available in the app store or the leading website for you to download.
Design and usability of the platform
The design of these online dating platforms looks more conventional or old fashioned. Nevertheless, it maintains its crucial objective, and it is user-friendly and has an unmistakable look.
In addition, the white background makes the site jumble more so on the content, group photos, and menus.
This website has no ads that distract your objective, and its quick navigation functions link you with the most-used function with ease. However, in my opinion on its usability, the service needs to be improved slightly.
AsiaFriendFinder viewing & communication features
When you log in to this platform, several unique features enable users to communicate.
It is interesting to know; when registering to AsiaFriendFinder, you can share and keep your blog to comment and mingle with each other freely. However, the feature may differ depending on the type of membership plan you register to.
This platform enables you to create a group where users with a common objective can meet and discuss the topic of their choice.
The site offers a space where you can compose and post your article. Also, it allows all members to access what is on the page- an action that makes this place the right place to communicate with friends.
If you are that person who loves taking photos and videos, then AsiaFriendFinder is the place to be. This dating platform has a feature that allows you to post such videos on your profile. You can also upload a file saved on your device or by using a webcam on your device.
Did you know?
It is easy to find members who share the same interest in AsiaFriendFinder.
The list is one of the communication tabs that help you find members with whom you share similar interests. The list tab app has four different listings, which gives you a convenient way to communicate and eases your way to find a match. Some of these listings are as follows.
This feature is very vital for shy members. When you use this feature, you benefit from messaging other members in this online dating platform.
This feature is one of the exciting to many users who have enrolled on this online dating platform. It has a unique benefit to the users, such as judging whether other people on this platform are hot or not using their photos.
The feature uses swiping functionality in which people judge others through their photos. Besides, this feature benefits you from voicing your opinion of the person you are dating based on whether your date is hot or not.
Asian Matchmaking: Meet Asian Brides
Free and Fee-based services at AsiaFriendFinder.com
Once you sign up for an account at AsiaFriendFinder.com, you can either use or try the service for free as a standard member or upgrade your account and enjoy fee-based services. As a free member, there are several services you can access, but you won't enjoy most of the site's features. 
With free services, you can create your hotlist, upload photos, like and favourite photos, create and comment on blogs and join chat rooms and forums.
While when you upgrade, you gain access to extra features. Some of the fee-based services you can enjoy on this site include: flirting with other members, adding friends, viewing videos, initiating contact, viewing complete profile pages and viewing bigger sized images.
Costs of a premium membership in an overview
Upgrading your account on this site is optional. Furthermore, you can terminate your subscription at any time. However, our advice to you is to upgrade to enjoy all sites features which increases your chances of meeting your right match.
AsiaFriendFinder offers two different plans: Gold and silver. With a silver plan, you can view profiles in full, send friend requests, use advanced searching, save searches, send email to free and full members, initiate IM conversation, view video profiles, and get priority help and support.
While with a Gold plan, you get all benefits of silver membership and, on top, can use blogs and forums, appear first in searches, and view private photos. Here are the costs of silver and gold membership plans.
What payment options does AsiaFriendFinder accept?
To pay for your premium service in AsiaFriendFinder, you can use the following approved methods: 
Anti-scam policy at AsiaFriendFinder in our check
There are several ways that AsiaFriendFinder uses to keep scammers off the platform. Before you start using your account on this dating site, you must first confirm your email address.
Also, all photos must be approved by the account moderator before they are visible on the site. That prevents you as members from uploading pictures that are not theirs, such as a cartoon character, celebrity or a pet.
Additionally, if you suspect a specific member is using a fake profile, you can report them for further investigation.
Conclusion: Is the AsiaFriendFinder scam or not?
AsiaFriendFinder is a legit online dating site that connects thousands of Asian singles all over the world. Furthermore, it is one of the web's most extensive dating sites for Asian singles. 
Pros and Cons of using AsiaFriendFinder
Although this dating site is not a scam service itself, like in any other international dating community, you are most likely to come across scammers on the site, but that does not mean all members are not genuine.
I have found it different from AsiaFriendFinder because it seems to have a moderate percentage of scammers compared to the total number of users.
The last update was performed on September 19, 2023.
You want to learn how to find an amazing Asian woman and have unforgetable international dating adventures but don't guess where to start. Don't worry, we can help! ☝️
Ask Krystyna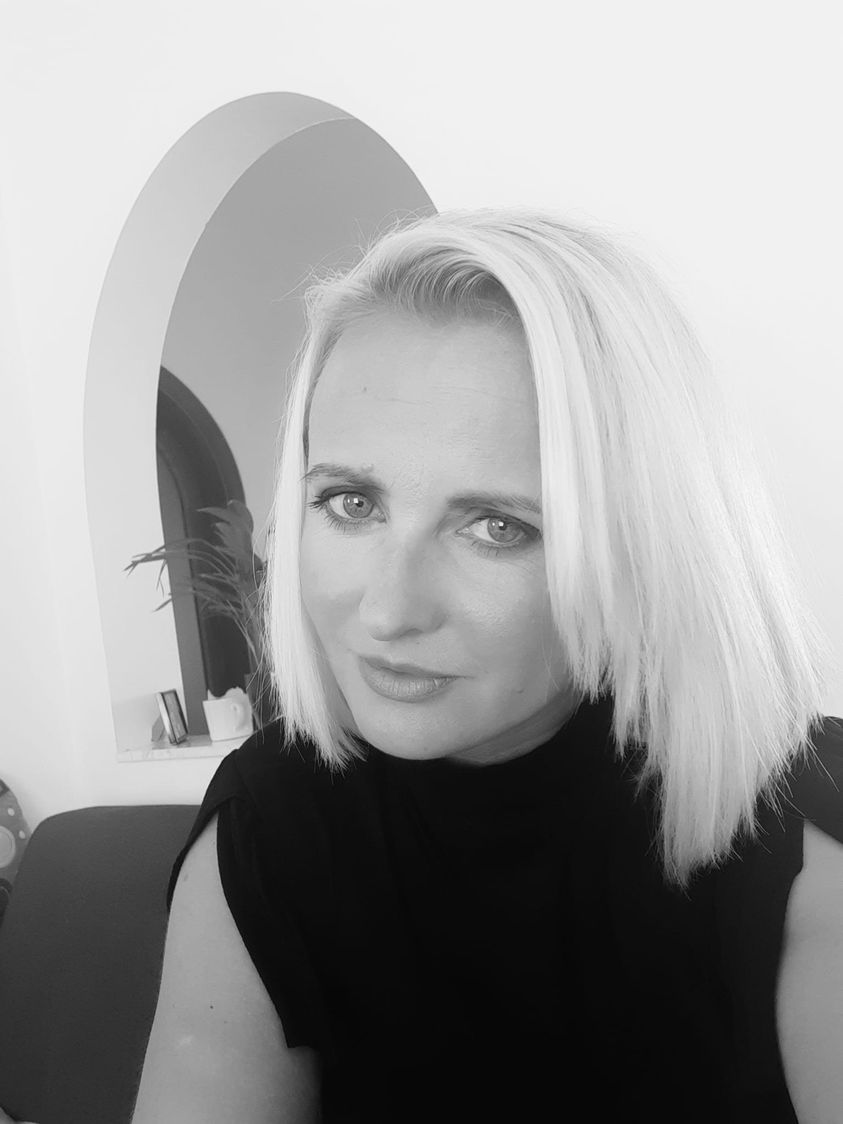 Hey there! 🙂 Krystyna here. Welcome to Asian Dating Journal!
Writing on International dating, romance scams and relationships so you don't have to feel alone on your Asian / foreign dating journey.
Krystyna is a dating blogger and coach that focuses on helping Western men to connect with foreign women. In her guides, she speaks from her own experiences and gives field-tested tips & hacks.
Need dating coaching? Check here: www.krioda.com