If you've been having a hard time choosing between the multitude of sites available for online dating and connection with Asian beauties, I really don't blame you. 
There are so many options that it's crucial to separate the legitimate and safe online dating sites from the rogue ones. 
AsiaCharm, one of many Asia-focused online dating sites, looks perfectly safe and professional from the outside, but does this dating site offer secure and scam-free services? If you're looking for the perfect online dating site where you can find legit Asian beauties and possibly your perfect match, this review is for you. 
Reasons Why You Can Trust Krystyna
AsiaCharm - A Summary About The Service
The "About Us" section on the AsiaCharm platform functions more like a marketing page than actually providing important information about the site and, crucially, the business that owns AsiaCharm. 
Of course, an About Us section will have a mission statement, but AsiaCharm managed not to tell me anything substantial about how the platform ensures online security and transparency when it comes to operating their business. 
Ultimately, what AsiaCharm's "About Us" section wants to tell you is that they can give you a chance to meet someone special that you would not have been able to meet in real life with their online services and that everything they offer is novel and exciting. 
When, in real life, these services are offered by every existing dating site, and some even offer more features and perks. 
With no company details in sight, this is our first red flag. 
How do you set up your profile at AsiaCharm?
One of the few charms that AsiaCharm offers is a very user-friendly method for signing up and creating your profile. 
However, no matter how easy the sign-up process is, the online dating site should take decent measures to verify new members for security and anti-scam purposes. These were nowhere to be seen. 
The first part of the sign-up process happens on the landing page, where you need to provide your name, date of birth, email, and a password.  
Before you can access the platform, you also need to confirm that you're not a robot by clicking in a little box. This appears to be all the site needs at that point, making sure that you're human. From where I'm standing, this is not proper security measures at all; however, let's take a look first before we make a final decision on this important component. 
Once you've entered all your details on the landing page and opted for "sign up," the site takes you to its homepage, where you'll need to fill in a quiz consisting of three parts. It  will ask you to fill in a questionnaire. The purpose of the questionnaire is to fill out the details of your profile, and here are some of the information you need to provide:
Wait, did I say you need to provide all of these details? This is not entirely accurate; you only have to complete your profile if you want to, and you can skip the whole process and leave your profile empty — another red flag.
If you're wondering how you can verify your profile and why there hasn't been any verification requests form the site, it's because you don't have to. The site also requests that you verify your email; however, this is also not compulsory. 
Sounds very safe, doesn't it?
Operator not recommended / blacklisted
After taking a closer look at all the features, external customer reviews, reputation and costs of this dating site, we came to conclusion that the operator does not offer untrustworthy services. It's unlikely you'll find any real dates here.
Does AsiaCharm Have A Mobile App?
There doesn't seem to be any mobile app available to download. Looking at what I've found so far, this online dating site is not really customer-focused and set on providing a great service, so creating an app will mean spending unnecessary money. 
Profile Quality In Our Check
While looking at the profiles, I started getting notification of people looking at my profile, with an encouraging "say hi!" as part of the message. This is purely based on getting you to make a purchase, which I am not going to do. 
There were some profiles of women who looked more Western European but have Chinese names. For example, a blue-eyed blonde bombshell wanted to start a conversation with me, and her name was Lijuan Lu. According to the site, she is supposed to be 40 years old, but she doesn't look a day older than 25. 
Profiles have an airbrushed look that makes the pictures blurry and, in some pictures, it was so bad that the individual's nose looked as if it was sinking into her face. 
After looking at a specific profile that listed the individual's English proficiency as advanced, I was a bit baffled by her use of English in her bio. It was hard to read and didn't make a lot of sense. Advanced in English? I think not. 
Options you'll find on every profile include chat, email, public photos, sending a wink, sending pictures and other media, sending gifts and requesting contact details or an in-person meeting. 
These profiles are definitely dodgy, and I would not recommend interacting with any profile on this site. 
Usability and Interface of the Platform
The site has an aesthetically pleasing landing page that looks like it was thoughtfully and professionally designed. However, once you enter the main domain, the sophisticated theme disappears, and you're faced with a very basic orange, black, and white interface. 
Although the site is very user-friendly, it doesn't look like a lot of thought and effort went into the design of the interface. This was clearly a slap-dash effort to create a very simple interface with no imagination behind the process. 
Free and Fee-Based Services at AsiaCharm.com Compared
At this point, I've received messages from other profiles asking cryptic questions like "do words matter?" I have a feeling that these messages are designed to lure you into writing a response and then discovering that you need to purchase credits to continue the conversation. 
Won't a normal introduction contain some type of introduction or even just saying hello? It was time to take a look at what it will cost you to communicate with these airbrushed beauties.
In order to do anything, you need to purchase credits, and a lot because interacting with any of the profiles on AsiaCharm is incredibly expensive. 
Free services include looking, and looking. You can look at profiles and you can watch streams. 
On the other hand, there are loads of fee-based options, including just being able to read mails, sending a mail or using the IM option, open profile videos, sending replies that contain stickers, and opening any kind of attachment you may receive in an email. Then, of course you need to pay to send gifts on top of purchasing one, and you'll pay a hefty amount if you want to meet up or exchange contact details.  
The AsiaCharm Costs: An Overview
After you sign up, you get 20 credits on the house, and you can basically chat for ten minutes using this starter freebie. If you want to purchase another 20 credits, you have to fork out 3 USD, which is an indication of how incredibly expensive this site is once you look at the pricing of different activities. Here is what you're going to pay if you want to engage on this site:
For live chat, you'll be charged two credits per minute. For sending a sticker in the chat, it's another five credits. If you want to send photos in your chat, it's another 10 credits, and opening a video in a chat is an astounding 50 credits. Additionally, you'll be  
In the mood to send an email? Your first mail will cost you 10 credits; however, if you decide to send more mail to the same profile, you'll pay 30 credits for each mail. Opening your mails requires 10 credits after the first one is free. Opening photos in mails: 10 credits per photo
Be warned that opening videos in your mail will require 50 credits per video, and you will be charged directly after clicking on the video. 
Opening a video in a profile is 50 credits. Requesting a meeting is 625 credits, buying a gift, apart from the gift's price, also requires 100 credits for delivery. 
Then, the site says that requesting personal contact details is free but is it? It is, indeed, not free as you'll have to spend at least 3000 credits on someone before you have this option. 
Then, if you're watching a stream and you feel like donating, you can look at the dedicated price list. Pricey stuff. 
Customer Reviews of AsiaCharm at TrustPilot & SiteJabber
Let's look at our trusty review sites to see what customers think of AsiaCharm. 
On SiteJabber, there is one, very damning review that gives the online dating site one star. The name of this review? Scam. 
Trustpilot has more reviews, but the rating is basically the same, as AsiaCharm scores a charming 1.5 out of five stars. The basic tone of these reviews can be characterized by a specific one-star review, named "AsiaCharm sucks."
There is a redemption attempt in the form of a five-star review. 
The reason I call it a redemption attempt is because the review is based on criticizing all the men who left negative reviews by asking them if they've ever looked at themselves in the mirror and that they "just mean nothing." 
Does that sound like a real review? Not to me! 
What security features does AsiaCharm have?
Security and profile verification should be the pinnacle of all online dating sites, and I could find none on this site. When I first entered the domain, I received a message that some members request to be verified, but I have no idea how they do that, and you cannot tell by the profiles which ones are verified.
This makes absolutely no sense, and in my humble opinion, this site has no security at all and is a playground for scammers. 
How do I delete my AsiaCharm account?
After everything I witnessed, I have to be honest that I was excited to delete my account. After searching far and wide on the site, I was confronted with the fact that this is not an option; you can only deactivate your account. 
This leaves all my personal details on a shady site. I wonder why?  
Our verdict - AsiaCharm Cannot Be Recommended
If you want to spend loads of money and get nowhere, then this is the online dating site for you. 
There is so much suspicious activity going on on this platform, that I would stay as far away as possible. I am sure that the site is rife with fake profiles, and looking at how expensive the credits are and the cryptic message I received, I do recommend this site at all. 
Stay away from AsiaCharm.com!
Last Updated on September 23, 2023
You want to learn how to find an amazing Asian woman and have unforgetable international dating adventures but don't guess where to start. Don't worry, we can help! ☝️
Ask Krystyna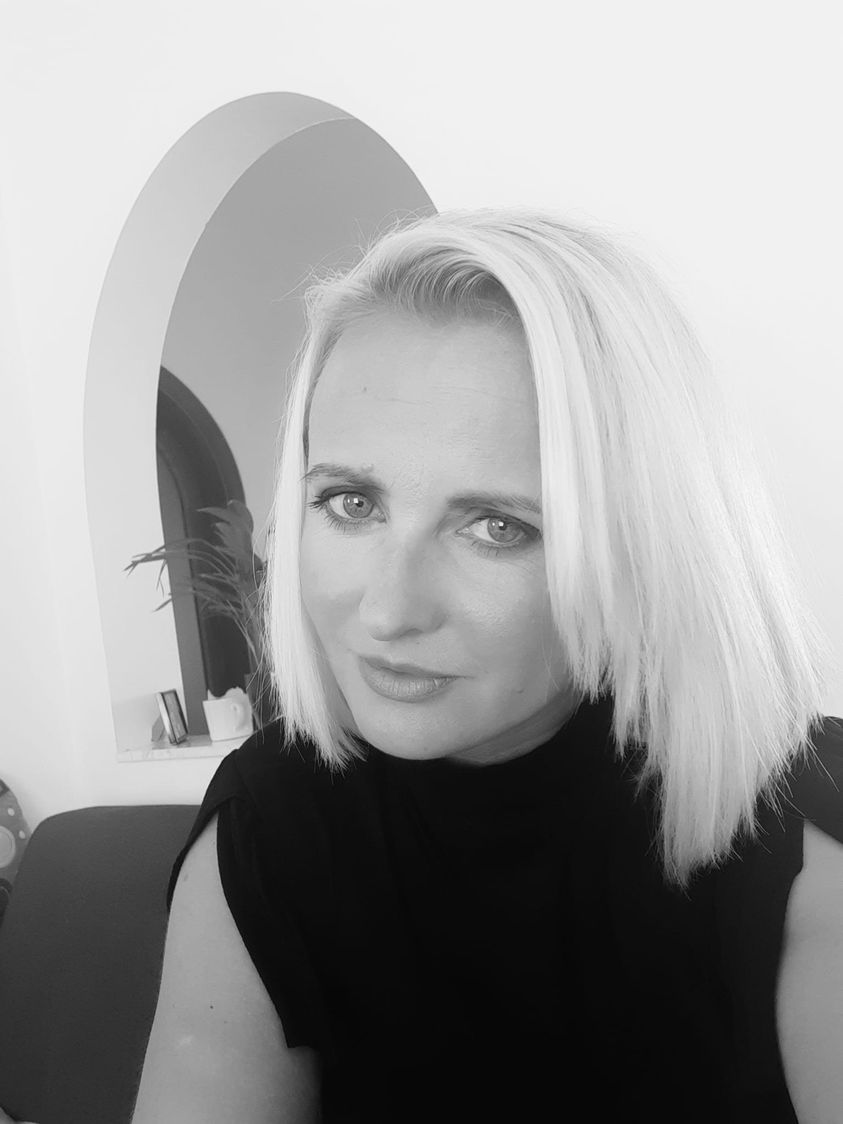 Hey there! 🙂 Krystyna here. Welcome to Asian Dating Journal!
Writing on International dating, romance scams and relationships so you don't have to feel alone on your Asian / foreign dating journey.
Krystyna is a dating blogger and coach that focuses on helping Western men to connect with foreign women. In her guides, she speaks from her own experiences and gives field-tested tips & hacks.
Need dating coaching? Check here: www.krioda.com