Online dating platforms like ArabLounge.com have allowed singles from different nationalities, races, religions, genders, and sexual orientations to find love. ArabLounge.com is a large online dating website designed to help Arab singles meet their partners.
This write-up covers the features, services, usability, benefits, advantages, and all other vital details you should know about ArabLounge.com.
Is this Arab dating site right for you to find a match online? How much does ArabLounge.com cost? Keep reading our ArabLounge.com review and decide for yourself.
Reasons Why You Can Trust Krystyna
ArabLounge.com - briefly about the company
The ArabLounge is owned and was established by World's Singles Network. The company is a legal entity offering services all over the world.
The World's Singles Network also owns several other online dating platforms in different markets. The US-based company works hard to provide clients with a safe environment to meet partners with similar interests.
The company launched the online dating platform in 2001.
How good is the ArabLounge.com profile quality & authenticity?
The online dating platform features more than a million users. Its user base keeps growing by the day as close to 55,000 people join the platform each month. ArabLounge.com features Arab men and women from different parts of the world. Most of the users are located in Middle Eastern countries.
However, there are also users from the US, UK, France, African countries, and Germany, to name a few countries. Around 12000 people log into the site each day.
This, however, indicates that only a few of the profiles are constantly active. When it comes to the gender of the users, on ArabLounge.com, the rate of men to women is 50/50.
Most of the users are between 25 to 44 years old. However, there are a few users over 50 and no users under age because of the strict policies set by the platform.
The registration process at ArabLounge.com
The registration process at ArabLounge is relatively quick and straightforward. Below is a step by step guide for registering at ArabLounge;
Step 1: Access the website
The first thing you must do is access the online dating site. You can do this via the browser on your phone, computer, or any device with internet connectivity.
Step 2: Fill the registration form
Once you have accessed the site, you can click on the sign-up or registration icon. This will grant you access to a registration form. You must provide the following details on the registration form;
Step 3: Providing extra information for your profile
The next step requires you to provide extra information like:
This information goes into helping you create a descriptive online dating profile that will help you find the best matches. It is also worth mentioning that most of the details above are optional.
This means that you can choose what you want to share and what you do not. However, you cannot skip the entire list.
Our tip:
You can also register to the platform via Facebook. Here, the site with sync data from your Facebook profile.
Step 4: Setting up your profile picture and creating a description
Once you have provided all the details above, you can go on and upload a profile photo. The photo should feature high quality and portray your best features. Remember that this is the first thing people will see when they visit your profile.
You must also create a description of your personality. Here, you will need a catchy header. It would help if you also described your perfect partner.
From there, you can start browsing and exploring the online dating website. Before doing this, the system will automatically ask you whether you would like to upgrade your account to premium. You can choose to skip this step and explore the site first.
Does ArabLounge have a mobile app?
Sadly, ArabLounge does not have a mobile app. However, this does not have to be an issue as the website is user-friendly.
You can also access the ArabLounge site on your mobile phone. You can launch the website through a mobile browser. Doing this will allow you to check your inbox and send messages to other users on the go.
However, launching the website may take some time as you have to wait for all elements to upload. While this may not be a better alternative to a mobile app, it is better than nothing.
Design and usability of the platform
The ArabLounge web design is quite impressive. The first thing you will see when you visit ArabLounge.com is a banner ad. For a lot of people, this can be not very pleasant. However, just underneath the banner ad is the main menu.
The menu features a wide range of various options. One of the options is the Homepage button. This button allows you to update the site and check your news feed.
There is also the inbox button next to the Homepage button. This section features all your sent and received messages. ArabLounge.com also features an Activity tab that includes all views, winks, and connections. Finally, there are the matches and search categories.
Therefore, ArabLounge.com features a user-friendly and straightforward web design. The design is also quite intuitive. This means that even users with no prior online dating experience will have an easy time navigating the site.
It is also worth mentioning that the pages on the website load quickly. However, this depends on the strength of your internet connection.
ArabLounge.com viewing & communication features
ArabLounge.com allows you to browse and view other people's profiles, with or without a premium membership. You can see their detailed profiles and find your perfect or ideal match.
In terms of communication, standard or non-premium users on ArabLounge.com experience extreme restrictions. This is because the only communication feature they can use is the wink. Ordinary members can also communicate by using the "I'm interested" feature on their photos. Once two people display a mutual interest, they will get added to the connections list.
However, this is as far as you can go regarding communication as a standard member.
On the other hand, as a premium member, you can send messages to other members. You can also read messages from others.
It is worth mentioning that communications on the platform are usually saved in the Activity tab. This makes it easy for users to track their interactions with other members.
Free and fee-based services at ArabLounge.com
There are two categories of subscribers on ArabLounge. The first one is the standard membership. These members can only use the free services on the site. Below are some of these services:
The free services on ArabLounge.com are quite limited. This means that you have a better chance of accessing the best features on the site by becoming a fee-based member. Below are some of the fee-based services on ArabLounge.com:
Did you know?
Upgrading your membership to premium also helps you become more striking for the rest of the community. Members tend to trust premium members more than standard members.
Costs of premium memberships in an overview
Like most online dating platforms, you have to pay to become a premium member at ArabLounge.com. There are three premium membership plans on ArabLounge.
Getting a more extended plan is often wise because it costs less. However, the shorter plans are ideal for new members looking to see what the site is all about before committing to more extended plans.
Also, note that the payments on ArabLounge are automatically renewed for the user before the period. This means that funds will be taken from your banking profile, and you will not get any notification prior. However, you have the option to turn off the automatic renewal in your account settings.
What payment options does ArabLounge accept?
Naturally, the more payment options an online dating platform accepts, the higher its potential of attracting premium subscribers.
While a lot of online dating websites go for this alternative, this is not the case with ArabLounge. The platform only accepts one payment method. This is the credit card payment option.
Interesting to know
When paying to become a premium member on the platform, you must mention your cardholder, a term, and a code.
You must be highly attentive when mentioning all the necessary details. Failure to do this may lead to some unpleasant challenges, which would prevent you from accessing the incredible features on the site.
Is ArabLounge a real dating site?
The straightforward answer to this question is YES. ArabLounge is a real dating site designed for Arab singles from different parts of the world.
Anti-scam policy at ArabLounge in our check
One of the most impressive things about ArabLounge is that it comes with a five-star security system. The top-notch security system protects users from scammers. Therefore, you can feel safe when using the website. However, the site is still prone to fake accounts and scammers. Consequently, it is up to you to take care of yourself and protect yourself from scammers.
You can do this by not sharing your personal information with other users. ArabLounge also allows you to report abuse or scammers to the support system when you notice suspicious activity from other users.
Conclusion: Is ArabLounge.com a scam or not?
From all the information gathered, it is safe to say that ArabLounge.com is not a scam. It is a legitimate dating website offering similar features to other dating sites on the internet.
Pros and Cons of ArabLounge.com
Not only is the site legitimate, but it is also among the safest dating platforms on the market.
While ArabLounge.com promises to be one of the safest sites on the internet thanks to its top-notch security system, it would be wise to combine personal efforts. The security system alone will not help protect you from scammers. The same applies to other online dating platforms.
The last update was performed on May 23, 2023.
You want to learn how to find an amazing Asian woman and have unforgetable international dating adventures but don't guess where to start. Don't worry, we can help! ☝️
Ask Krystyna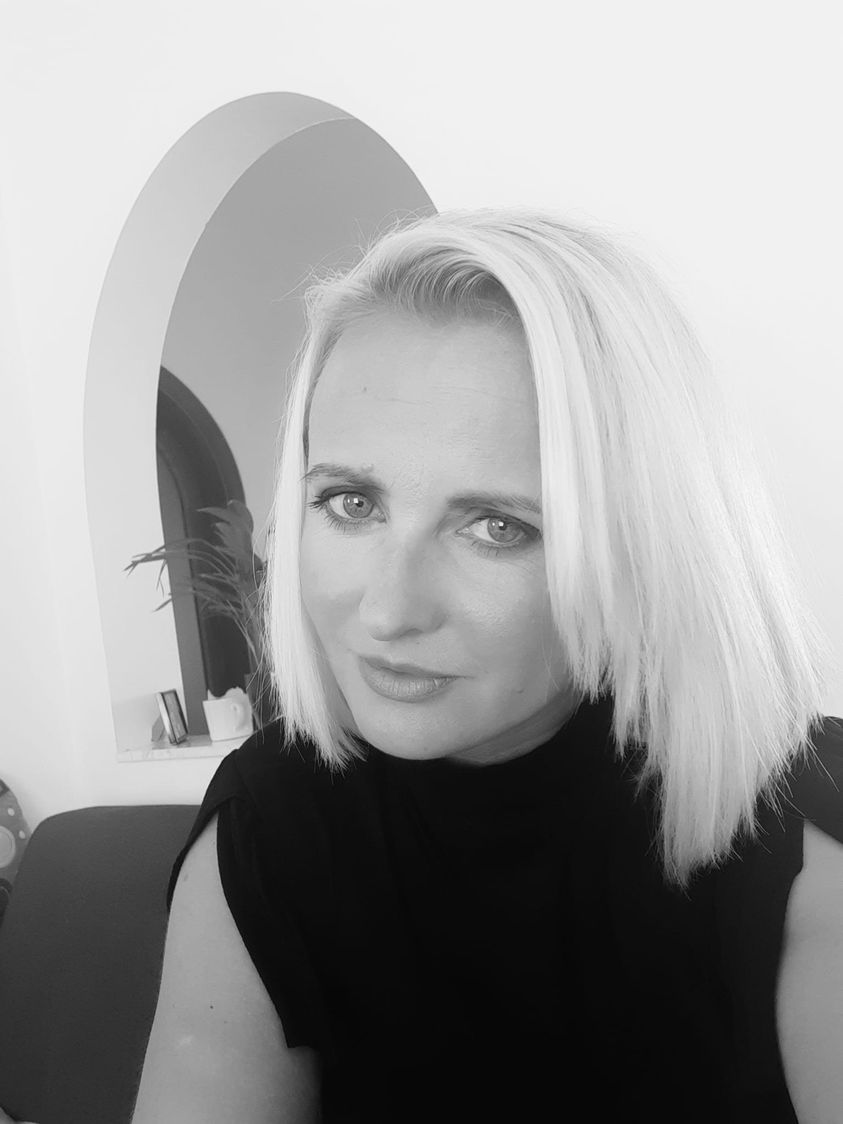 Hey there! 🙂 Krystyna here. Welcome to Asian Dating Journal!
Writing on International dating, romance scams and relationships so you don't have to feel alone on your Asian / foreign dating journey.
Krystyna is a dating blogger and coach that focuses on helping Western men to connect with foreign women. In her guides, she speaks from her own experiences and gives field-tested tips & hacks.
Need dating coaching? Check here: www.krioda.com