In the vast sea of dating websites, finding reliable and suitable options can be challenging. Whether you're looking for a committed relationship or casually exploring your dating options, AmourLee may have caught your eye. To help you make an informed decision, I'm here to provide you with valuable insights.
I'll give you a brief but informative overview of AmourLee, highlighting its features, functionality and user experience. 
We'll navigate through the registration process, delve into the range of services available and take a close look at the authenticity of the women's profiles. I'll also conduct a thorough evaluation of the site's security measures, privacy policy and user support to determine whether it provides a safe and reliable dating environment.
Reasons Why You Can Trust Krystyna
AmourLee.com - Short Review of The Site
AmourLee.com, operated by Devurum Limited, a Cyprus-based company registered in Limassol about four years ago, positions itself as a contemporary global communication network.
The platform has a modern, user-friendly design that is both visually appealing and easy to navigate. It is primarily focused on enhancing user communication, using principles similar to social networks.
On entering the platform, you are greeted by a number of striking female profiles, with a particular focus on women of Slavic origin, mainly Ukrainian. The profiles of these women only provide basic information about themselves and their preferences when it comes to potential partners.
You might be interested in these articles:
Special Features of AmourLee
AmourLee.com focuses on communication and offers a simple set of features to facilitate communication between its users. These features include "Live Chat" and "Mail" for direct communication, allowing members to engage in conversations. For expressing interest, the platform provides options such as "Wink" and "Like".
A special feature is the "Newsfeed", similar to social media timelines, where you can share new photos and brief life updates with their connections. While this feature adds a touch of personalisation to the platform, the rest of the functionality is standard dating site tools.
The "Search" function, while functional, is relatively limited in terms of filtering criteria. You can narrow your searches by age range, verification status, online presence and profiles they follow.
AmourLee.com offers two convenient registration methods for its users. You can sign up quickly using your Google account or opt for the traditional email registration process. In the latter case, you will be asked to provide your name, email address, password, date of birth and gender.
Once you have successfully registered, you will receive a welcome message inviting you to complete a short questionnaire to help determine your dating preferences and find the best matches for you.
It's worth noting that all questions in the quiz are optional, so users can skip any they don't want to answer. Similarly, uploading a profile photo is recommended but not mandatory.
Important
To complete your registration, you will be invited to activate your account by confirming your email address. However, this step is also optional.
How does AmourLee Work Exactly?
AmourLee.com does not offer many tools and special features. Once you've completed registration, you can start browsing profiles or use the "Search" feature to refine your search criteria. If you encounter unwanted attention or suspicious users, the platform provides the option to block or report them, ensuring a safe and enjoyable environment.
There are several ways to express your interest in someone. You can "like" photos on a user's profile or in the "Newsfeed" section. If you're not sure how to start a conversation, you can use the "Wink" feature or send a virtual gift.
Communication is at the heart of this dating platform and AmourLee.com offers two main tools for this purpose: "Live Chat" and "Mail". Both tools allow you to send pictures and emojis. However, the ability to send short videos and virtual gifts is exclusive to the messaging feature.
Is There a Free Trial Period on the Site?
AmourLee.com does not offer a free trial period, but it does offer a free registration option that gives you limited access to its features. This allows you to create an account and explore the basic features of the platform without the commitment of a paid membership. 
It's an opportunity for users to get a feel for how the platform works and whether it suits their dating preferences before deciding to pay for full access to its services.
Read also:
How much Does Paid Membership Cost?
AmourLee.com's pricing policy may seem a little unconventional. Unlike many dating sites that offer paid subscriptions with clear monthly fees, AmourLee.com does not have a traditional paid subscription model. Instead, you can purchase credits which are used to access features and services on the platform.
The cost of these credits may vary depending on the pricing structure of the platform. It's important for users to carefully review the platform's pricing details and understand how credits are used before making any purchases to ensure they are comfortable with the pricing structure.
Other Prices & Credits on AmourLee
AmourLee.com operates on a credit-based system, where users purchase credits to access paid services on the site. The platform offers a bundle of 20 credits at a discounted price of 2.99 USD, representing a 50% discount. 
These credits are used to pay for various services on the site, and each service has a specific credit cost associated with it. Here is a detailed breakdown of the charges for different services in credits:
Pease note
that you will be charged immediately after clicking on a photo or a video.
Attention
Please be aware that these credit costs can add up depending on how often and extensively you use the services of the platform and it can be difficult to predict the total amount you will spend on credits.
How can I Delete My Account on AmourLee?
Deleting your profile from AmourLee.com involves a few simple steps. To initiate the deletion process, visit your profile page and locate the "Settings" tab. Within the settings, you'll find the "Delete account" button in the top left corner. 
Clicking on this button will request that you enter your password and a brief explanation of why you wish to delete your account.
Once you have completed these steps, you will receive a confirmation message stating that your profile has been deleted. 
It's worth noting that AmourLee.com offers a 180-day window during which you may be able to reactivate your account by contacting their support team. However, once this period has passed, reactivation may no longer be an option.
True Men's Stories About AmourLee
Looking at reviews from former users of AmourLee.com on reputable platforms such as Trustpilot.com and Sitejabber.com reveals an interesting dynamic. The support team appears to be actively engaged in responding to both positive and negative reviews, indicating a concerted effort to improve the platform's reputation.
However, it's important to consider the concerns raised by users, especially those who have negative experiences. These concerns include suspicions that the site is a scam due to overly processed profile photos that appear unrealistic, responses that appear automated, repetition of messages from different women, and a complicated pricing structure. Of particular note is the claim that major credit card companies have declined payment to the site, which is a potential red flag.
On the positive side, users who have left positive reviews have expressed satisfaction with the ease of use of the platform and praised the helpful support team. Nevertheless, potential users should approach AmourLee.com with caution, keeping these observations in mind.
Final Word: Don't Look For Amour!
When I first explored AmourLee.com, I was impressed by its appealing design and overall user-friendly experience. Reading success stories and finding positive reviews on credible websites added to my initial optimism. However, as I delved deeper into the platform's functioning, there were worrying aspects that made me question its reliability.
Even without a fully activated profile and unverified email, I was able to access AmourLee.com's free services. What struck me was the amount of messages I received. Most of these messages contained a series of random, unrelated questions that raised doubts about their authenticity.
Read also my guide:
The platform's approach to obtaining a woman's contact details, which cost around 450 US dollars (3,000 credits), also seemed outrageous.
Taking these factors into account, I must advise against seeking love on AmourLee.com. Instead, I recommend investing your time and money in more reliable and trustworthy dating platforms. I am sure that with our valuable help you will be able to find a dating site that suits you.
You want to learn how to find an amazing Asian woman and have unforgetable international dating adventures but don't guess where to start. Don't worry, we can help! ☝️
Ask Krystyna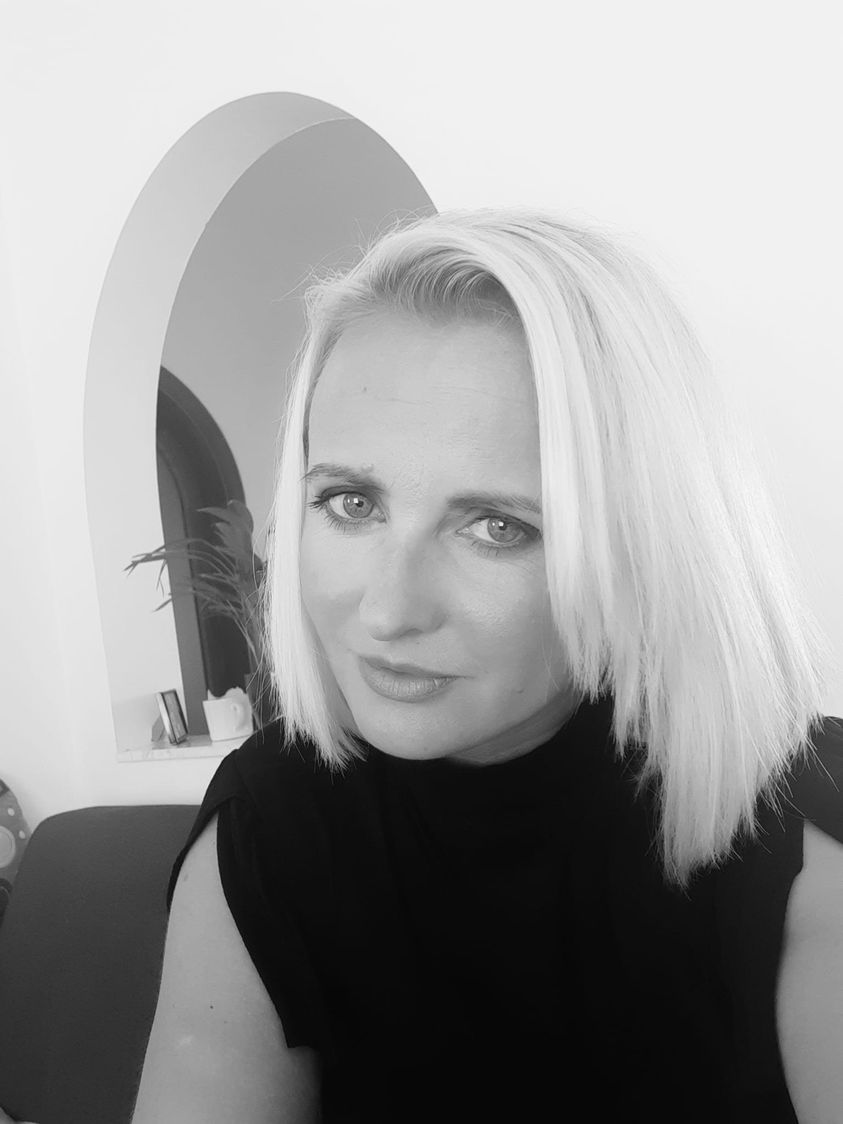 Hey there! 🙂 Krystyna here. Welcome to Asian Dating Journal!
Writing on International dating, romance scams and relationships so you don't have to feel alone on your Asian / foreign dating journey.
Krystyna is a dating blogger and coach that focuses on helping Western men to connect with foreign women. In her guides, she speaks from her own experiences and gives field-tested tips & hacks.
Need dating coaching? Check here: www.krioda.com