Cross-cultural dating can be challenging due to differences in upbringing, customs and traditions. If you want to successfully navigate these differences, we advise you to learn about the culture and traditions of your potential partner's country. In this article, we'll focus on dating African women and provide valuable insights.
African women are strong individuals with rich cultures, beliefs and values. Building a relationship with them requires respect, cultural understanding and patience.
To assist you in this process, we'll outline the criteria for evaluating dating sites and apps. In addition, we'll give you a brief description of five platforms that are designed for meeting African women. 
Finally, we'll offer essential tips for dating African beauties and highlight potential scams on African dating platforms to ensure a safe and enriching dating experience.
Reasons Why You Can Trust Krystyna
Our Principles When Choosing Legitimate African Dating Sites & Apps
As a dating site reviewer, I look at several key factors when evaluating African dating sites. Here are the fundamental principles that I use to evaluate the quality and suitability of a site:
The Best African Dating Sites: Our Recommendation
After careful evaluation based on our criteria, we've identified the top five African dating platforms. We believe these sites offer excellent opportunities to meet African women and potentially find your perfect match. 
Our descriptions of each platform will assist you in making an informed decision about which one suits your dating preferences and needs. 
We hope our review serves as a valuable resource in your quest to connect with African beauties and discover meaningful relationships.
AfricanLove.com provides a range of features to connect with other members. You can engage in chat rooms and express interest by sending likes. 
The platform offers free features like registration, profile browsing, and basic search filters. For more advanced search capabilities and unlimited messaging, consider upgrading to a Platinum Membership.
AfricanLove.com offers these essential services:
Search:

Customise your search with sorting options and filters.

Activity:

Monitor profile activity including likes, views and more.

Chat:

Enjoy unlimited messaging for Platinum members.

Slideshow:

Swipe through profiles one at a time, similar to popular dating apps.
AfricanLove.com offers a straightforward and transparent pricing policy with no hidden fees or additional costs.
Such "Platinum Power" membership packages are available:
1 month – 24.99 USD/ month

3 month – 19.99 USD/ month, total – 59.97 USD

6-month – 14.99 USD/ month, total – 89.94 USD
What we like and don't like
EthiopianPersonals.com offers essential matchmaking and communication services. Users can express interest through "Slideshow" and "Like" features. 
A paid subscription unlocks advanced options, like unlimited messaging in the "Chat", detailed search filters, improved profile visibility, and additional features.
Read more:
EthiopianPersonals.com offers several important services:
Search:

Users can switch between local and World+™ network, sorting profiles by various criteria.

Activity:

An overview of profile related actions, sortable by date.

Chat:

Unlimited messaging for Platinum members.

Slideshow:

Swipe through profiles one at a time.

Profile settings: Complete or update profile details.
EthiopianPersonals.com offers three "Platinum Power" membership options:
1 month – 39.99 USD/ month

3 month – 29.99 USD/ month, total – 89.97 USD

6-month – 24.99 USD/ month, total – 149.94 USD
There's also a 40% discount available with a promo code, bringing the six-month membership down to just 14.99 USD per month. The site's pricing is transparent, with no hidden or extra costs.
What we like and don't like
Kissesofafrica.com was established to connect African women with African and Western men seeking serious relationships. 
It provides user-friendly tools for finding compatible partners and boasts a substantial user base, offering a wide range of potential matches.
Kissesofafrica.com offers a generous selection of free services, including the ability to chat with your free contacts, use a built-in Google translator, and even see who has viewed your profile for free. A paid Golden Membership unlocks premium features such as live and video chat, email functionality and full access to member photos.
Kissesofafrica.com provides several options for purchasing a Golden Membership, which grants access to advanced features. 
With auto-renewal payment:
Without auto-renew payment:
1 month: 21.38 USD

3 months: 42.87 USD (equivalent to 14.29 USD per month)

12 months: 106.38 USD (equivalent to 8.86 USD per month)
Furthermore, the platform offers a loyalty program that offers discounts ranging from 5% to 50% as a reward for continued support.
What we like and don't like
KenyanDating.com, affiliated with World Singles Networks, serves as a premium dating site catering to Kenyan singles seeking love and serious relationships (World Singles Network – Our dating sites reviews: TurkishPersonals.com Review, IranianPersonals.com Review, HyeSingles Review).
It aims to facilitate connections between Kenyan singles locally and globally within a safe and user-friendly environment, making it easier to find your life partner.
KenyanDating.com offers a not so wide variety of features. Users can participate in chat rooms, express interest through likes and use the "Slideshow" feature to explore profiles. 
The platform offers free features such as registration, profile browsing and basic search filters. An upgrade to Platinum Membership is available for access to advanced search options and unlimited messaging.
Pricing is straightforward with no additional fees or hidden costs. "Platinum Power" membership options are:
1 month – 19.00 USD/ month

3 month – 13.00 USD/ month, total – 39.00 USD

6-month – 9.00 USD/ month, total – 54.00 USD
What we like and don't like
GhanaLove.com is a platform designed for Ghanaian singles to connect for various types of relationships including love, friendship and marriage. It prioritises simplicity, security and affordability to facilitate successful outcomes in matters of the heart for people who have a clear understanding of what they are looking for in a relationship.
GhanaLove provides notable features to enhance your dating experience. These features include the option to purchase a priority listing for increased profile visibility. 
You can also initiate private chats and send invitations for one-on-one communication with other members. The platform offers wide search criteria to help you refine your search for potential partners, making it easier to find compatible matches.
GhanaLove.com has clear pricing without any hidden or additional costs. The "Platinum Power" membership packages that you can choose from:
1 month – 24.99 USD/ month

3 month – 19.99 USD/ month, total – 59.97 USD

6-month – 14.99 USD/ month, total – 89.94 USD
What we like and don't like
What to Expect When Dating African Beauties
Dating African women can be immensely rewarding, but cultural awareness is crucial to success. Family is paramount, so expect early introductions. Be honest about your level of commitment.
Read more:
Respect and courtesy are essential. Courtesy and attentiveness leave a positive impression. Traditional gender roles may apply, with you taking the lead in planning and finances.
Remember, these are general cultural insights; individual experiences vary. Keep an open mind and enjoy your time together, respecting local customs for a successful date.
Possible Frauds on African Dating Sites
African nations, especially Nigeria, Ghana, and Ivory Coast, are hotspots for online dating scams due to economic struggles and lax law enforcement. Scammers invest considerable time targeting individuals in North America, Europe, and Australia.
Recommended reading:
The Nigerian/Ghana Emergency Scam involves a contract travelling to Nigeria or Ghana, fabricating an "emergency," and requesting a substantial sum of money, promising repayment. It's a scam, and sending money is a mistake.
In the Nigerian 419 Scam, scammers claim access to significant funds and request victims to use their bank accounts for transfers. Victims send an initial fee for fees but never recover any money.
The Cashing Money Orders scam sees scammers pose as Westerners working in Africa, sending fake money orders for victims to cash and wire to Nigeria. Victims are left responsible for the fraudulent amounts.
African women, known for their strength, beauty, and rich culture, offer a unique and exciting dating experience. Embracing their cultural influences with an open mind and respect can lead to a fulfilling connection. 
Our article aims to help you discover suitable dating platforms, ensuring your online dating journey is both enjoyable and effective in connecting with potential matches. 
We hope this guidance assists you in finding the ideal platform for your dating needs, ultimately leading to a successful and meaningful relationship with an African woman.
You want to learn how to find an amazing Asian woman and have unforgetable international dating adventures but don't guess where to start. Don't worry, we can help! ☝️
Ask Krystyna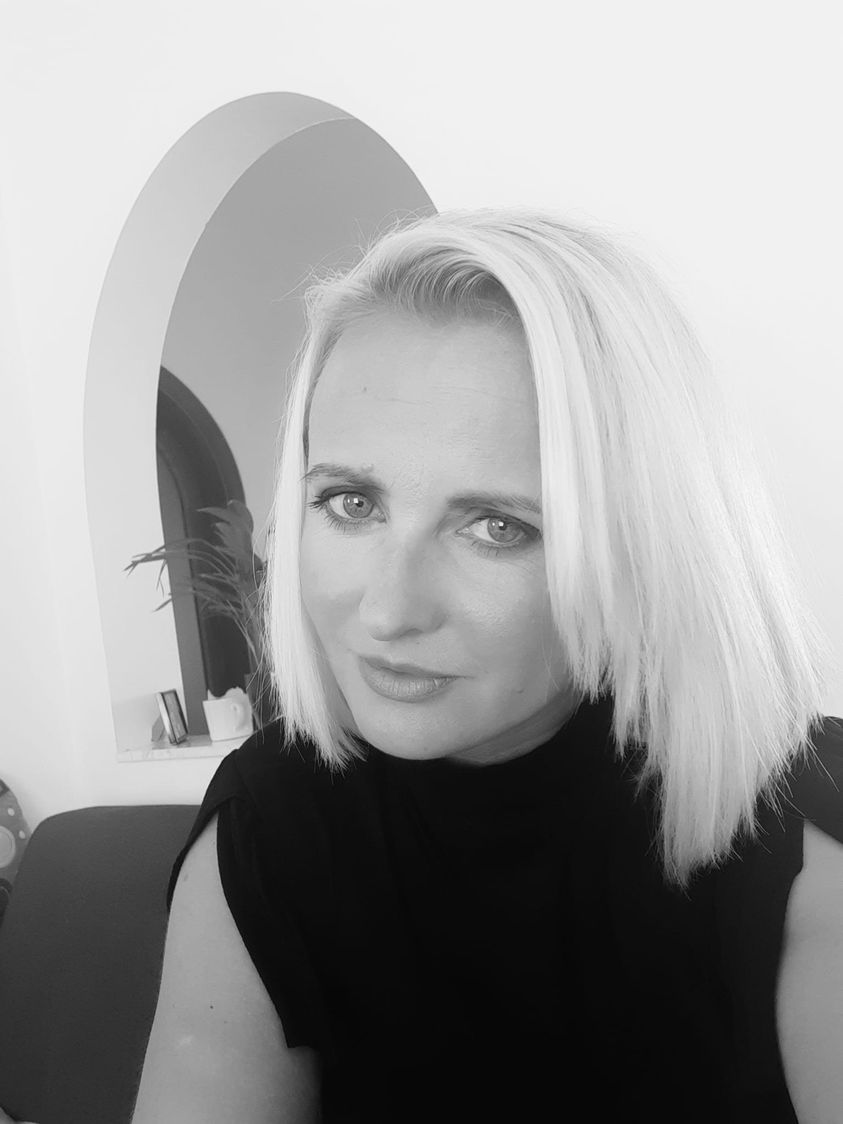 Hey there! 🙂 Krystyna here. Welcome to Asian Dating Journal!
Writing on International dating, romance scams and relationships so you don't have to feel alone on your Asian / foreign dating journey.
Krystyna is a dating blogger and coach that focuses on helping Western men to connect with foreign women. In her guides, she speaks from her own experiences and gives field-tested tips & hacks.
Need dating coaching? Check here: www.krioda.com